Last Week's Most Popular Posts: December 17-23, 2011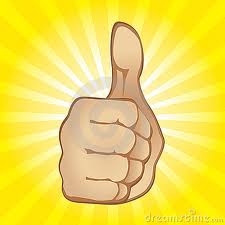 Our most popular posts from the week that was…
"This year, I read 53 new book-length works of American fiction (my bread and butter), so I get to recommend 5 titles. Two of my favorites have been widely read, covered, and included on such lists already, so I'll just mention State of Wonder by Ann Patchett and 1Q84 by Haruki Murakami in passing. So different, so great.
The rest of my picks haven't gotten quite as much attention, so I'll spend a little more time trying to get you to consider reading them."
From Best Books of 2011: Under the Radar by Jeff O'Neal
________________________
"I've noticed an upsurge in the number of websites that help you select what to read next based on other reader recommendations or via complicated algorithms. I've tested a handful of them in order to compare ease of use and offer my opinion of the results. I used Jennifer Egan's A Visit From the Goon Squad as my test book."
From Tackling the TBR: A Review of Book Recommendation Sites by Amanda Nelson
_________________________
"Does what we read truly tell who we are? That seems to be the overall consensus, but is it really true? Are those who enjoy the classics or the newest title by an under-40 recognized New Yorker writer really in a smarter class than those who read Candace Bushnell or Debbie Macomber?"
From Does What We Read Truly Tell Who We Are? by Wallace Yovetich
_______________________
"I know, I know: You want these lists to stop. You've had enough of Best of and in a few cases even Worst of…however, I come neither to praise nor blame any books, but to highlight a few that have struck me as "all that and a bag of chips" in some way. Think of this list as a senior-year Wall of Fame: A mention doesn't guarantee anything except joy in the moment."
From Best Books of 2011: The Superlatives by Bethanne Patrick
________________________
"Is it better to be the only one who hates a book that everyone else loves, or the only one who loves a book that everyone else hates?"
From When You're the Literary Cheese Standing Alone, Where Do You Stand? by Rebecca Joines Schinsky
By signing up you agree to our Terms of Service
You could win a six-month subscription to an amazing Romance box!
Go here to enter for a chance to win
, or just click the image below: