CRITICAL LINKING: The Most Read, December 11-17, 2011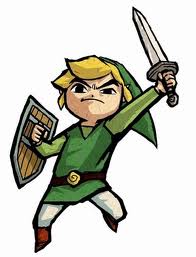 Here are the most read stories from the week that was…
__________________________
"This is such a great cast of young and talented actors, and I'm looking ofrward [sic] to seeing how the adaptation turns out."
Alright, so the set stills are pretty (Di Caprio's blond wave is especially alluring). Fingers crossed, kids.
__________________________
"I'm just saying… this film should not be taken to demonstrate what YA writers are like. And I'm saying this because just this morning, three people asked jokingly me 'Hey, is that writer in 'Young Adult' based on you? Har har har!' This is going to be a thing. I can feel it."
Maureen Johnson reviews Young Adult.
__________________________
"These are the 11 novels I have most recommended to friends, family, and anyone else who has crossed my path this year."
Best-of list collector extraordinaire offers his own list.
__________________________
"Though the book was a huge success among the ladies only 36 per cent are planning to catch Rooney Mara and Daniel Craig in action when it hits cinemas, and though that still accounts for plenty of green it's not quite what the execs had in mind. But why?"
Apparently, I share the feeling of 74% of women.
By signing up you agree to our Terms of Service
The best all-around ereader is now even better. Better because it is waterproof. Read in the bath. On the beach. In the shower. And we have one to give away! Go
here to enter for a chance to wi
n
, or just click on the image below. Good luck!