Book Fetish: Volume X
Bookish things for those with a fetish for books. See previous entries here.
1. Giant Book Tent: Jack Maxwell designed a tent for FieldCandy that looks like a giant open book. It sleeps four, but it might be more fun to make this your new reading space.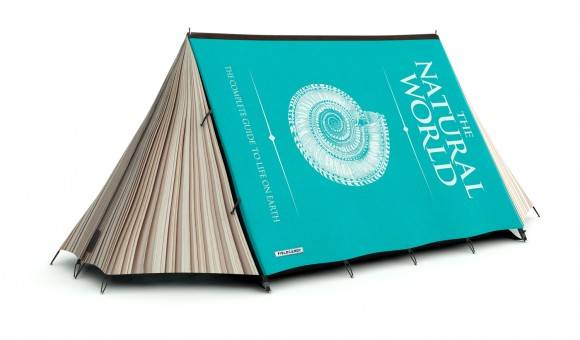 2. Personalized Bookplates: If you're planning on gifting a book this Christmas, consider using this idea for handmade personalized bookplates to make the present a bit more special.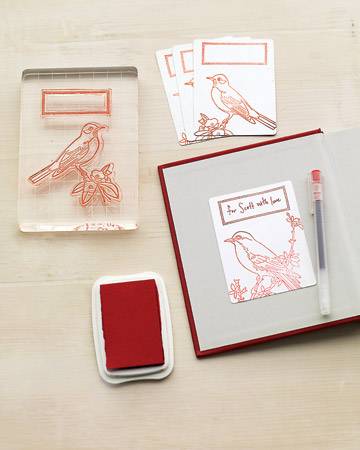 3. Shelf Sitter: This sculpture of a woman reading can be placed on the mantle, a bookshelf or stack of books themselves. "Head bent, ankles crossed, this lissome sculpture exudes peaceful concentration and the bliss that comes from reading something you love."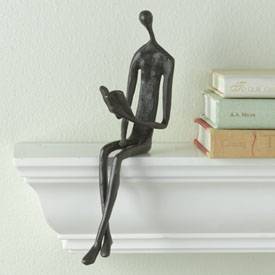 4. Book of Art: Etsy user Isaac G. Salazar has created these works out art by carefully cutting pages of books. The result is pretty amazing.
5. Harry Potter Book Page Christmas Ornaments: These ornaments are fashioned from the pages of the Harry Potter series and shaped into stars.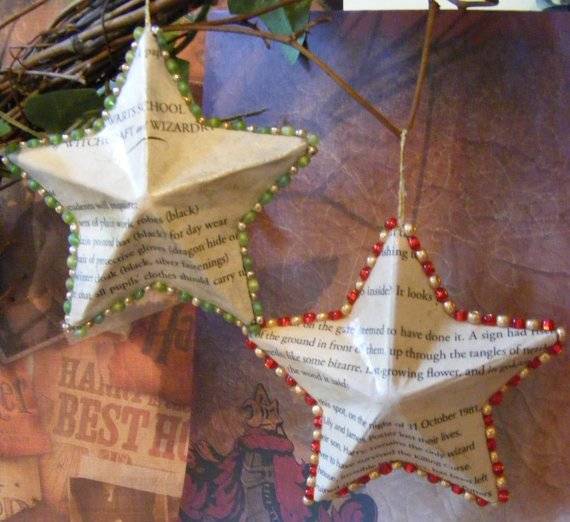 __________________________
Brenna holds a BA in English literature from the University of Wisconsin. She satisfies her appetite for books by blogging about them at Literary Musings. Follow her on Twitter: @LitMusings
By signing up you agree to our Terms of Service
We have 5 copies of
My Sister, the Serial Killer
by Oyinkan Braithwaite to give away to Book Riot readers!
Go here
to enter for a chance to win, or just click the image below. Good luck!