CRITICAL LINKING: The Most Read, November 28-December 10, 2011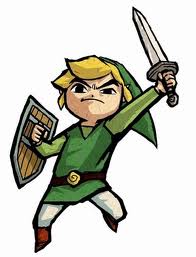 Here are the most read stories from the week that was…
"In 1963, a sixteen-year-old San Diego high school student named Bruce McAllister sent a four-question mimeographed survey to 150 well-known authors of literary, commercial, and science fiction."
And some of the damn fools responded.
__________________________
"I am no longer doing interviews on the internet."
I'm just way, way too busy at my job at the buggy-whip factory.
__________________________
"I have learned, however, that people interested in English usage already have an established name for the words in question, which may suffice: They're known as misles."
Of course the term for frequently mispronounced words could be pronounced about 57 ways.
__________________________
"This is a bleak but mesmerizing piece of filmmaking; it offers a glancing, chilled view of a world in which brief moments of loyalty flicker between repeated acts of betrayal."
__________________________
"If you're reading something, even a one-sitting short story or article, you're making a commitment. You're making a lot more of a commitment because reading is in fact extremely interactive from a neurological point of view. Your brain lights up a lot. Whereas [listening to] music is more like something that happens to you, reading is something you do."
Margaret Atwood, making it all OK.
By signing up you agree to our Terms of Service
We have 5 copies of
My Sister, the Serial Killer
by Oyinkan Braithwaite to give away to Book Riot readers!
Go here
to enter for a chance to win, or just click the image below. Good luck!