The Week's Most Popular Posts: December 3-9, 2011
Here are our most popular posts from the week that was…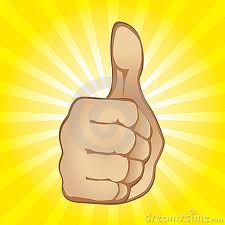 "1. Domestic Violets, by Matthew Norman — This hilarious, insightful novel is starting to hit prime time as more and more readers are discovering it via word-of-mouth and raves on book blogs."
From The Top 5 Most Overlooked Books of 2011 by Greg Zimmerman.
__________________________
"Whether we like it or not, we gather all kinds of information about books before we ever crack the spines. For now, I'm content with the idea that it's not so bad to have book biases as long as you know what yours are and you're willing to test them every now and then."
From On Judging Books by Their Covers…and Other Readerly Biases by Rebecca Joines Schinsky
__________________________
"The eventual winner is only about 13% of why the Tournament of Books is my favorite thing on the literary calendar. The rest is the process: the shortlist, the selection of the final field, the assignment of judges, the pairings, and the decisions about individual match-ups. It's an open, engaged, public decision-making apparatus that is incredibly fun to watch."
From The 2012 Tournament of Books: The Final Forecast by Jeff O'Neal
__________________________
"I know that, while I managed to get past it eventually, I cringed every time I heard that "we." Maybe it's the English teacher in me. I'm not sure. If I had a hard copy, I would probably have to go through and correct every offensive "we" with my mean red pen. I don't think that I could live with myself if I didn't."
From Books That I Wish Had Been Better: 2011 by Cassandra Neace
__________________________
"Below are extracts from some of this year's offending passages. In contrast with the author's impulse of plying the reader with TOO MUCH INFORMATION in their sex scenes, we have removed one choice word or phrase. The gaps are just waiting for you to fill them in."
From The Bad Sex in Fiction Quiz by Edd McCracken
By signing up you agree to our Terms of Service
We have 10 copies of
A Gentleman in Moscow
by Amor Towles to give away to Book Riot readers!
Go here to enter for a chance to win
, or just click the image below. Good luck!