Book Fetish: Holiday Gift Guide
With the holidays right around the corner, I thought I'd put together a special edition of Book Fetish this week. The Holiday Gift Guide features carefully chosen bookish gifts from previous Book Fetish entries. I hope this helps you to cross off the bibliophiles on your Christmas list.
FOR HER
1. Men of the Stacks Calendar:  The Men of the Stacks 2012 Calendar is the sexiest library project ever conceived. The glasses, the men, the books, all captured in photos that make me want to stop buying my books at the bookstore and visit the library instead. Originally featured in Book Fetish Volume I.
Buy it for: The girl who likes good looking men just as much as she likes good books.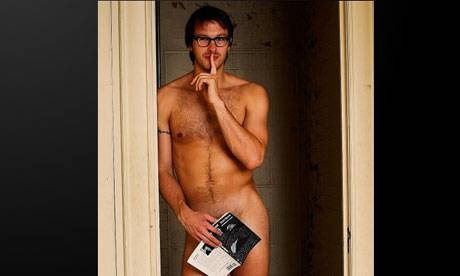 2. Dictionary Clutch: This clutch from Etsy is a new kind of awesome. It's unique and super handy. Originally featured in Book Fetish: Volume II.
Buy it for: The girl who has a degree in English literature.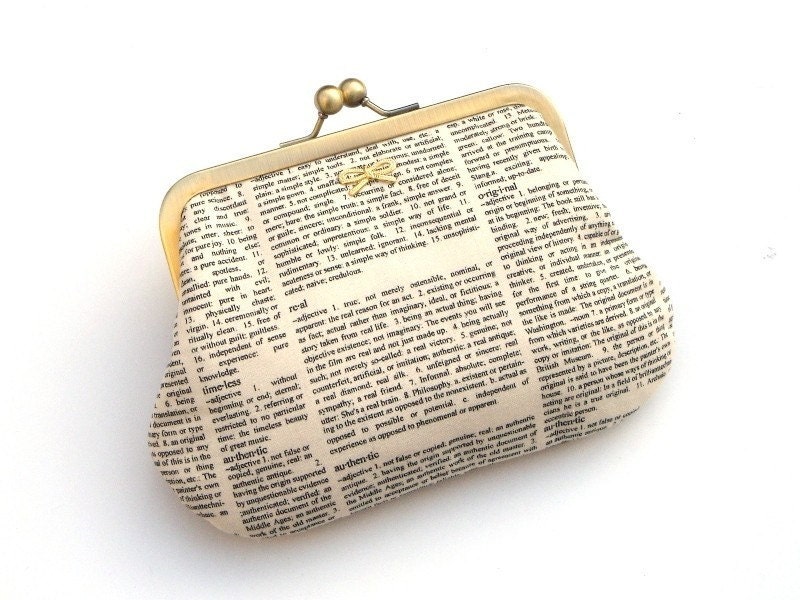 3. Bookbinder Heels: The must-have of the season; bookbinder heels from Anthopologie. Originally featured in Book Fetish: Volume III.
Buy it for: The assistant librarian or the girl finishing up her degree in library science.
FOR HIM
1. Hardback Leather Computer Case: These irresistible leather-bound computer cases protect your computer in a stealthy, vintage-inspired "book". Each case is handmade and designed to deter computer thieves from swiping your precious MacBook. Originally featured in Book Fetish: Volume VII.
Buy it for: The sophisticated geek in your life.
2. Rack and Roll: Even if you don't like to admit it, the majority of us read to keep occupied in the bathroom. To better accommodate readers on the porcelain throne, enter the Rack and Roll, a wall-mounted toilet paper roll that doubles as a book rack. Originally featured in Book Fetish: Volume VI.
Buy it for: The guy who always brings reading material into the bathroom.
3. In the Library Scent: Love the smell of your first edition Ethan Frome, but don't want to carry it with you everywhere? Created by CB  I Hate Perfume, this unisex scent smells like the library; a warm blend of English novel, Russian & Moroccan leather bindings, worn cloth and a hint of wood polish. Offered in perfumes, oils, and room sprays. Originally featured in Book Fetish: Volume IV. (Read an interview with the perfumer here.)
Buy it for: The guy who would rather be in a library than anywhere else.
__________________________
Brenna holds a BA in English literature from the University of Wisconsin. She satisfies her appetite for books by blogging about them at Literary Musings. Follow her on Twitter: @LitMusings
By signing up you agree to our Terms of Service
We have 10 copies of
A Gentleman in Moscow
by Amor Towles to give away to Book Riot readers!
Go here to enter for a chance to win
, or just click the image below. Good luck!