The Week's Most Popular Posts: November 27-December 2, 2011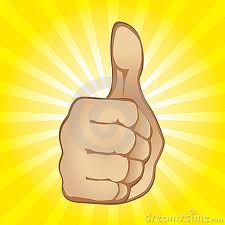 Here are our most popular posts from the week that was…
"My smells are really very specific and are very experiential – about encountering some place or some thing that you know and love. I've always had a talent of putting smells in a very precise context. It's one thing to say, "here's a bunch of paper," but how do you make it smell to the greatest number of people like the experience of being in a library?"
From The Nose Knows: A Perfumer Captures the Scent of Library by Jennifer Paull.
__________________________
"In the end, I wasn't interested so much in the specific titles I read, but the kinds of titles I (apparently) am drawn to–not what I think I read or what I want to be reading or what I think I should read or even what I let on that I read."
From What's Your Reading Profile? by Jeff O'Neal
__________________________
I'm not adept at predicting where social media is going, but for a reader like me- one who isn't familiar with a lot of contemporary literature and who enjoys getting recommendations from like-minded readers- Twitter has served to increase the mountain that is my To Be Read pile. At a time when the methods by which an author sells a book are in serious flux, Twitter may become (or perhaps it already is) a serious sales tool.
From A Dangerous Method? The Influence of Twitter on a Reader by Amanda Nelson
__________________________
"I'm a literate person. I read the greats; I read the pop. I love literary fiction and science fiction and YA fiction and on and on and on. I even read poetry. And see that reference to Wilde in the title of this post? That's right. Wilde. But every Friday, a People pops through my mailbox and lands on my doormat. And every Friday, I squeal a little with glee."
From Lying in the gutter, looking at the stars: My Year as a People Magazine Subscriber by Dr. B.
__________________________
and finally, the runaway hit of the week…
"This monstrosity is called a Banana Candle, which consists of a banana stuck in a pineapple slice, with mayonnaise and a maraschino cherry on top. And it is a crime against nature. If someone brought this into my home, I would slap them, and then burn my house down and salt the ground where it stood. This photo is the reason flocks of birds inexplicably die and fall to the ground."
From When Used Books Attack: Banana Edition by Liberty Hardy
We have 5 copies of
My Sister, the Serial Killer
by Oyinkan Braithwaite to give away to Book Riot readers!
Go here
to enter for a chance to win, or just click the image below. Good luck!