Sunday Diversion: Classic Novel Jumble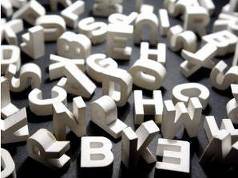 First it was a crossword, then character anagrams, and now it's time for this week's Sunday Diversion: a classic novel jumble.
Here's how it works:
1. I give you a cryptic clue about the answer, which is a play on the title of a classic novel.
2. I give you a series of jumbled words and a clue for each. You then unscramble them.
3. Each unscrambled word contains a couple of letters of the solution. [The letters that go into the solution are bracketed]
4. Once you have all the letters, you then unscramble them to figure out the solution.
Alright, here we go. (Answer next Sunday)
CLUE
An herbal dynamo?
JUMBLES
1. Argend (of good and evil, or of roses)         – [] – – [] []
2.tatchy (verbose)       [] [] – [] – []
3. miche (to weigh in or to ring)       – [] – [] []
4. latem (heavy rock genre)       [] [] – – –
5. trailyhi (raucous laughter)        []- – – – [] [] –
SOLUTION
[][][]   [][][][][]   [][][][][][][]
For a limited time, get a
2-week free trial of Book Riot Insiders
. With a calendar of upcoming releases, exclusive podcasts and newsletters, and Insiders-only giveaways, it's utopia for booknerds.