The Week's Most Popular Posts: November 19-25, 2011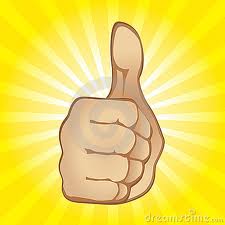 It was a short, sweet holiday week, but that doesn't mean the Book Riot train stops rolling. (Be sure to vote for a charity for Book Riot to support and check out our Black Friday Buying Guide)
Here are our most popular posts from the week that was….
__________________________
"My inexplicable lack of interest in YA means I totally missed the Harry Potter craze. When the books began to become really popular, I was 17- Too Old to Read Things That Are Even Slightly About/For Children, FOR I AM A GROWN UP. Once I got over that, the series had become longer and more complex, and I didn't want to jump into the middle of a story. And then it was 10 years later and the phenomenon was essentially over, and I had missed one of the largest pop culture experiences in the last 50 years."
From Late to the Party: A Harry Potter Experience by Amanda Nelson
__________________________
"I honestly don't know if I've ever read a more fully-realized character. Shields doesn't portray Daisy so much as summon her. And even though pretty much nothing happens (this is a story about being ordinary), it's a riveting work. Case in point: I got damn near misty when Daisy, in her signal life-triumph, gets a gardening column in her local newspaper. A gardening column. And yet I hadn't emoted this much since Vader killed Obi-wan. Simply a stunning display from Shields."
From The Top Twenty Literary Characters from the Last Twenty Years by Jeff O'Neal
__________________________
"I avoided this book in high school because I was afraid I would be one of those teenagers who read way too much into it. I was in an odd place then. I am in a much better place now, but I continue to avoid the book because I encountered too many teenagers who identified with Holden Caulfield during my time teaching high school."
From Three Books Not to be Thankful For by Cassandra Neace
__________________________
"And while the qualification "who like to read" is possibly the broadest generalization ever, there are a few go-to books that you can pretty much count on to appeal to almost everyone." 
From Swiss Army Recommendations (Part Deux) by Rachel
We have 10 copies of
A Gentleman in Moscow
by Amor Towles to give away to Book Riot readers!
Go here to enter for a chance to win
, or just click the image below. Good luck!