The Book Riot Black Friday Buying Guide
Here at Book Riot, we're not quite ready to give up on the notions that people are reading, that they're reading books, and that they would love nothing more than to receive a book you hand-selected for them this holiday season. And we're here to help you!
While the rest of the Black Friday shoppers are gearing up to pop tents outside electronics emporiums  and mow people down in the aisles of big box discounters, you get to think about wandering the cozy aisles of your favorite bookstore. Here are some suggestions from a dozen of our intrepid contributors to help you get started.
Here we go!
From Elizabeth Bastos: Variety!  
Bumble-ardy by Maurice Sendak – My favorite line, "Okay, smarty, you've had your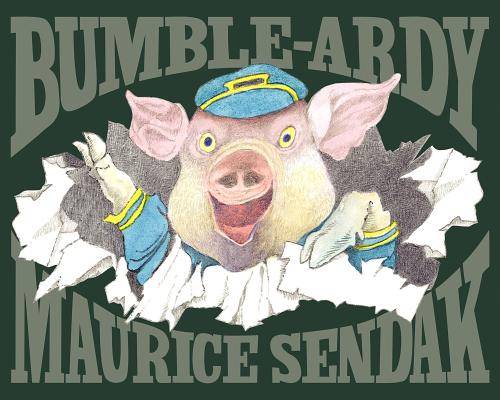 party" foreshadows the excesses of New Year's, and our commitment to adulthood in 2012. Buy for:  a niece or nephew, and for that weird, imaginative nine-year-old in all of us. Worth every penny for the hardcover.
Mindset, The New Psychology of Success by Carol Dweck – This book demonstrates scientifically that success is not about special talent, but about a passion for hard work, like Mozart. He "labored for more than ten years until he produced any work that we admire today." So praise effort, parents. "Never stop being works in progress." Buy for: your gift list's harried, concerned parents.
Loving Kindness, The Revolutionary Art of Happiness by Sharon Salzberg, co-founder of the Insight Meditation Society. It is an introduction to metta or lovingkindness meditation. "Metta binds all beings together." Like like rum and egg nog, like the American economy, it is a good thing to learn how to do. Buy for: Congress…and the recently divorced.
__________
From Dr. B: More Variety!
Galore by Michael Crummey – An epic, historical, magic realist journey through two centuries of feuding family life in Newfoundland — and a lineage that smells like the guts of a whale.  And just the right amount of Black Humour for Black Friday. Buy for: historical fiction fans, people who love depth of story, members of the Newfoundland diaspora.
I Never Liked You by Chester Brown (graphic memoir) – You know that sickening feeling you have about humanity when you see the footage of people trampling each other to death for the Black Friday door crashers at Wal-Mart?  I think Chester Brown feels that way about humanity all the time. Buy for: lovers of sparse graphic fiction, angst-ridden teenagers and the people who love them, anyone who has coped with mental illness in a loved one.
The Night Shift: Untold Stories of the ER by Brian Goldman – Nonfiction, this book presents medicine from the perspective of the service provider.  Goldman articulately and respectfully documents the tragedies and triumphs of night shift ER life.  Compelling and harrowing, but also disarmingly funny, this was the best nonfiction title I read this year for sure. Buy for: med-students-to-be, people who think ER was a documentary, anyone who uses medical emergency services.
__________
From Leslie Fannon: Guess what? Variety!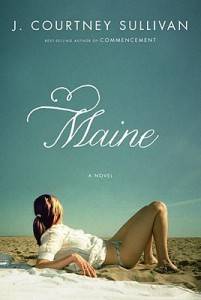 The Best American Poetry 2011 edited by Kevin Young and David Lehman – Whether you buy this book for someone who is already a fan of poetry or someone who wants to explore the form, The Best American Poetry 2011 is my favorite collection the Best American series has put out to date.
The Owly Series by Andy Runton – So this is a series for kids, but I love it. It's an adorable, wordless comic that tells the story of Owly and his friend Wormy. Yes, I'm serious. Owls are everywhere and I'm sure you have someone on your list who likes owls and cute comics. Wait, isn't that everyone?
Maine by J. Courtney Sullivan – Get this for every woman in your family. I never got around to reviewing this book and it's really a shame, because I adored it. This is the kind of book that I can see people who don't usually love to read devouring. It's a great beach read and a great book club read all rolled up in one.
__________
From Liberty Hardy: Favorites From Our Resident Booksellers
Blueprints For Building Better Girls by Elissa Schappell – Incredibly clever and funny interconnected stories about eight women in different stages of their lives. This book would break your heart, if it hadn't already bubble-wrapped it in laughter. Buy for: Lovers of A Visit From the Goon Squad; that really smart girl you're trying to impress.
Mr. Fox by Helen Oyeyemi – The tale of Mr. Fox, a mystery novelist with a penchant for killing off his female protagonists, and the bizarre triangle between him, his wife, Daphne, and his imaginary muse, Mary. Brilliant and weird. Buy for: Fans of Vonnegut and Banville; people who think the BBC has better television shows than we do in the States.
Stone Arabia by Dana Spiotta – Spiotta tells of a woman growing up with, and eventually losing, her wildly talented musician brother. Such raw nerved-ness and power – the way Spiotta relays their relationship is amazing. Buy for: People missing their days at the college radio station; the wanna-be rock star you occasionally sleep with.
__________
From Rebecca Joines Schinsky: It's Eclectic!
The Collected Works of Mary Roach – Okay, so this doesn't exist as a collection, but it totally should. Stiff, Spook, Bonk, and Packing for Mars are all available in paperback, and they're a riot. Roach's unique brand of immersive-journalism-meets-narrative-nonfiction is crazy informative and unbelievably fun to read. Buy for: that friend who loves to quote random and seemingly useless (but always entertaining) trivia at dinner parties.
Miss Entropia and the Adam Bomb by George Rabasa – This story opens on Thanksgiving as 14-year-old Adam Webb is hauled away from the family's dinner table and into the van from Institute Loiseaux, Minnesota's loony bin for children from the trust fund set. This isn't Adam's first trip to the institute, and he gets more than he bargained for when he and a fellow patient trick the goon driving the van and run off together. It's a sensitive, hilarious coming-of-age caper. Buy for: the angsty teen on your list…or the one who lives inside you and still remembers turning off all the lights to listen to Marcy Playground cranked up LOUD when life was too hard.
The Uncoupling by Meg Wolitzer – Inspired by Lysistrata, this novel imagines what happens when the women of a tony New Jersey suburb all suddenly turn away from the men in their beds, completely devoid of desire. Witty and astute, Wolitzer examines the complexity of relationships and sex. And there's a snuggie-built-for-two called the Cumfy! Buy for: the fiction reader who appreciates their social analysis with a side of humor
__________
From Edd McCracken: Spine-Tingling Reads for Chilly Nights
The Collected Ghost Stories by M.R. James – On first glance, mixing M.R. James' Edwardian chillers with the warm glow of Christmas should be just plain wrong. But Christmas is a spooky time of year. The Nativity story is full of the supernatural: strange lights in the sky; terrifying beings from another world; prophesies fulfilled. Besides, James' stories such as "Casting the Runes" and "Oh, Whistle, and I'll Come to You, My Lad" have become festive favourites on British TV. Buy for: readers who want stories that quietly creep under your skin, making you impervious to the warming effects of mulled wine.
A Little History of The World  by Ernst Gombrich – If James brings the season's chills, Gombrich brings the wonder. In 40 short chapters Gombrich, better known for The Story of Art makes a pretty decent fist of telling the history of mankind floating on this rock in space. It's written primarily for children and is admittedly rather Eurocentric, but his simple, poetical style makes you realise that, damn it, the world is more interesting, layered and varied that we can possibly imagine. Buy for: someone who needs the gift of awe this Christmas.
__________
From Rachel Manwill: Woogie Woogie Woogie!
The Leviathan Trilogy by Scott Westerfeld (Leviathan, Behemouth, and Goliath) – Written by one of the most creative and thoughtful YA authors publishing right now, the Leviathan trilogy combines history, fantasy and intrigue, wrapped in a steampunk shell with a kick-ass female protagonist. If steampunk isn't a genre you're familiar with or you think won't appeal, these books will change your mind instantly. Not to mention, the covers are gorgeous, so the set of three makes a great, eye-catching gift; plus they're super-fast and your giftee will appreciate not having to wait for any of the sequels. Buy for: teens and adults that like historical fiction and/or fantasy, that are sick of werewolves, vampires and magic. Also great for girls who like science, technology and other "boy" hobbies, or who get teased for being a "tomboy."
Girls in White Dresses by Jennifer Close – This collection of connected stories is a great gift for any young woman who loves to read, but can't afford to buy books; who spends her vacations shuttling to weddings across the country; or who splits her paychecks between rent money and the liquor store. Using the shorthand language that all women understand, but which men can never decipher, Jennifer Close's book will be the perfect gift to keep her giggling well past New Year's.
Domestic Violets by Matthew Norman – A paperback original published by Harper Perennial in August, Matthew Norman's wry novel about a 30-something man going off the rails is universally one of the funniest novels this year. Even if you think you can't relate, you can. Buy for: anyone who's resolved in 2012 to either find a new job or write a novel. And great for any man, actually. And anyone who hates their job. So that's, what, 90% of your Christmas list, right? You're welcome.
__________
From Amanda Nelson: Fancy Classics in Hardcover
We're linking directly to these because YOU MUST SEE THEM!
The Major Works of Charles Dickens
Art Deco editions of F. Scott Fitzgerald
The Everyman's Library clothbound three-volume edition of War and Peace
Buy for: the reader who values a visually appealing library
__________
From Kim Ukura: Places You Could Visit, but You Wouldn't Want to Live There
Nothing to Envy: Ordinary Lives in North Korea by Barbara Demick – Demick was a 2010 finalist for the National Book Award for nonfiction, and this is an inside look at what life is like for regular people living in North Korea. The country is essentially off-limits to outsiders, so Demick's reconstruction of life based on interviews with defectors is gripping and entirely original. Buy for: the politically or socially engaged in your life because it's just below the radar for this year's top nonfiction but worth every penny.
This Life is In Your Hands by Melissa Coleman – This is a memoir of Coleman's experiences living as part of one of the first homesteading families in rural Maine in the 1970s. Buy for: the foodies or simple-living devotees in your life because it's an elegantly-written and page-turning look at the origins of these movements.
Lipstick Jihad: A Memoir of Growing Up Iranian in America and American in Iran by Azadeh Moaveni – This is the author's memoir about her struggles growing up with dual identities. Moaveni writes about her time as a journalist in Iran during the country's reform movement and her efforts to understand Iran's growing youth culture. Buy for: the surly-but-smart teenager in your life who might like learning about how teens across the world have to live.
__________
From Wallace Yovetich:  We Really Like Variety!
The Weird Sisters by Eleanor Brown – A delicious novel for readers who love to be respected by the author. Great characters, touching story lines, and beautiful language. The story is about a trio of sisters, but is about life and the point in which we all learn that we have, indeed, become adults.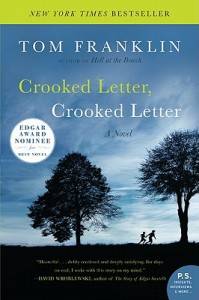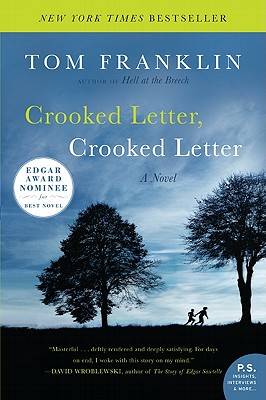 Attachments by Rainbow Rowell – In the vein of 500 Days of Summer, a quirky love story told through the eyes of the man.
Crooked Letter, Crooked Letter by Tom Franklin–A suspenseful, haunting, beautifully written story about what culture and rumors can do to a life. It will have you questioning humanity and the ways we hurt (and revive) each other.
Madame Tussaud by Michelle Moran – Historically rich tale of the French Revolution told through the eyes of the famous wax figure maker- Madame Tussaud. Educational and entertaining!
Rules of Civility by Amor Towles – New York in the 1930's. A smart, eventful, engaging story that will take you back in time to a place that no longer exists, but that you will long for by the end of the story.
__________
From Greg Zimmerman: The Black Friday Post-Feast Historically Hefty Novels 
New York: A Novel by Edward Rutherfurd – This sprawling 900-page novel starts with the Dutch settlers and ends just after 9/11. It's perfect for a long day of post-feast digestion reading. Buy for: Any fan of New York City, especially one whom you noticed was riveted to the Macy's Thanksgiving Day Parade.
The Winds of War & War and Remembrance by Herman Wouk  – These two novels chronicling the run-up to and action of World War II weigh in at a combined 1,952 pages. Start them on Black Friday and you may finish them in time for Memorial Day. Buy for: Your grandparents – both because it's their era, and (assuming they're retired) they're the only ones who'll have time to read the whole thing.
The Source by James A. Michener – As is Michener's signature, this thousand-plus-page novel about the history of the Jewish people almost literally starts with the dinosaurs. What better way to kick off your holiday season in a cheery mood?  Buy for: Any fan of engaging history, whether s/he celebrates Hanukkah or Christmas. Or neither. Or both?
__________
From Jennifer Paull: From the Renaissance to Radiation
How to Live: a Life of Montaigne by Sarah Bakewell – Can the recipient handle Big Life Questions as the year comes to a close? If so, this is a wonderful introduction to a mesmerizing mind.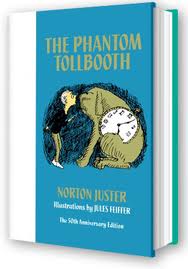 The Annotated Phantom Tollbooth by Norman Juster – If you know anyone who doesn't yet have "Tollbooth," rectify that situation in this anniversary year. Nab an annotated version for marginalia like preparatory sketches and the story of Juster's scarily mustachioed childhood doctor, who inspired Kokofonous A. Dischord.
The Best of Archy and Mehitabel by Don Marquis – A treasure of free verse from the early 20th century… ostensibly written by a cockroach (Archy) who flings himself on Marquis's typewriter keys in the wee hours. Mehitabel's the alleycat sidekick who believes she's Cleopatra reincarnated. What could be more perfect? Add an E.B. White preface.
Radioactive: a novel of love and fallout by Lauren Redniss – For anyone with a soft spot for love, science, or the love of science.  Jumps from the lives of Marie and Pierre Curie – for every smidgen of radium chloride, there's an anecdote about entwined handwriting or passionate letters. Beautifully tinted illustrations with a hint of Cocteau.
By signing up you agree to our Terms of Service
We're giving away a $500 gift card to the bookstore of your choice.
Click here to enter
, or click the image below: