Most Popular Posts: November 13-18, 2011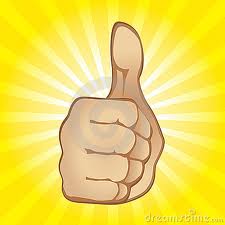 It's been another fun and busy week here at Book Riot. Here are the posts ya'll read the most.
"I listen as the writers go around the room introducing themselves, enunciating their names carefully for the others and then sharing stories. "I was awarded the Nobel Prize in Literature," says poet Wislawa Szymborska, "and still they cannot pronounce my name correctly."
From Welcome to GNAW: A Support Group for the Chronically Mispronounced by Liberty Hardy
__________________________
"I chided myself as my stomach flopped and I grew nervous. It was like opening acceptance letters from colleges, waiting to see what your future held."
From Can We Take Fiction Too Seriously by Wallace Yovetich
__________________________
"It is a place populated with books that only exist in works of fiction. Books within books: a hall of mirrors wrapped up as a library.  It is a place untamed by the Dewey decimal system. Its true contents utterly unknowable. It is, in the truest sense of the word, the most sublime library ever conceived."
From Welcome to the Library of Fictional Fiction by Edd McCracken

__________________________
"It comes up that you enjoy reading, and the other person looks you up and down a bit before saying something like, "Oh, well, I just don't know how you find the time for that. I'm way too busy to read." Sometimes this is followed by a little self-ingratiating sniff or eye-roll, showing that the comment is obviously meant to be insulting"
From Conversations with Non-Reading Mombies by Amanda Nelson
__________________________
"So we've been thinking: what if the Oscars ditched the tired, safe, snoozefestathon host selections and invited an author (who could, you know, write his or her own material) to host instead?"
From Drop It Like It's Haute: 5 Authors We Want to See Host the Oscars by Rebecca Joines Schinsky
We have 5 copies of
My Sister, the Serial Killer
by Oyinkan Braithwaite to give away to Book Riot readers!
Go here
to enter for a chance to win, or just click the image below. Good luck!