Book Fetish: Volume VII
Bookish things for those with a fetish for books. See previous entries here.
1. Hardback Leather Case for MacBook Pro: Amanda's husband stumbled across these irresistible leather-bound computer cases that protect your computer in a stealthy, vintage inspired "book". Each case is handmade and designed to deter computer thieves from swiping your precious MacBook.
2. Literary Figure Legos: As reported from Flavor Wire, after Fine Colinizer held a contest to build historical figures as legos, they received many entries based on famous writers. From Hemmingway to Alcott, these legos take nerdy to a whole new level, in a good way of course.
3. Stacked Paperback Wallpaper: Antropologie sure knows how to cater to bibliophiles. Not only do they offer bookish footwear, but you can also score this wallpaper that features titles stacked on top of one another. If you can't afford to fashion an entire library, this might be the next best thing. Thanks to Erin Harwood for bringing this to our attention.
4. Special Delivery Book Locket: Another beauty from Etsy, I'm not sure bookish jewelry can get more whimsical than this.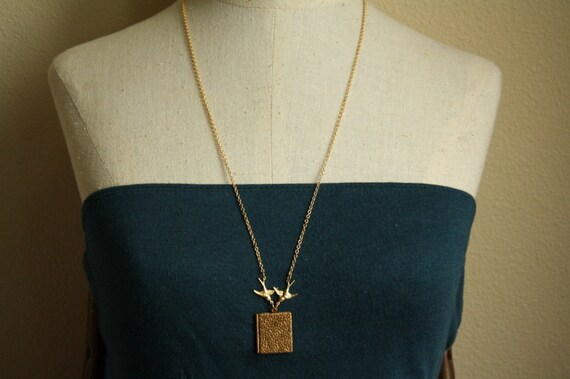 5. Book Clock: Who doesn't like a good bookish DIY project? Shealynn offers a step-by-step guide to making your own decorative clock using a "destroyable" book.
By signing up you agree to our Terms of Service
We have 5 copies of
My Sister, the Serial Killer
by Oyinkan Braithwaite to give away to Book Riot readers!
Go here
to enter for a chance to win, or just click the image below. Good luck!