Sunday Diversion: Scrambled Characters
Last Sunday, we hit you with a special Book Riot crossword. This week's amusement is another bookish take on a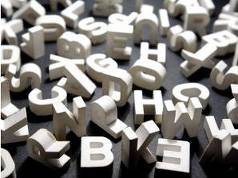 familiar amusement: the word scramble.
Can you unscramble these famous characters? Answers on Tuesday. Good luck….
Beneath Teen Blitz
Way Crack Rain
Heavy Rugs
Damn Elf Rolls
Her Renaming Ogre
Catfish Tunic
Sow Thin Mints
Baggier Moths
Gobbling Bias
Socially Raw Salad
Keenest Invaders
Thorns Rip Brioche
We're giving away
our favorite Books of 2018...so far
. Go
here to enter for a chance to win
, or just click the image below. Good luck!