Name That Author—The Solution!
Earlier today we rolled out a shiny new version of our Name That Author! challenge. So many of you revealed your smartypants-ness last week that we had to make it more difficult, and whaddya know, someone STILL managed to get it within 45 minutes of our announcing the first two clues. Send a high five to Steve Himmer for his quick-on-the-draw skills!
Without further ado, today's mystery author is Walt Whitman! Here's the full complement of clues in the order we planned to reveal them.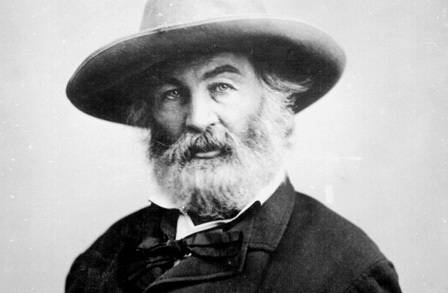 1. I self-published my first book.
2. My work has been set to music by many prominent musicians, including Benjamin Britten and Leonard Bernstein.
3. Three of my brothers were named after US presidents.
4. The college named after me is almost 2700 miles away from the place where I died.
5. Fittingly, I was friends (for a time) of both Ralph Waldo Emerson and Oscar Wilde.
6. My name did not appear on my first and most famous book, though it did appear in the main of the work itself.
7. Only one of my poems was anthologized during my lifetime, though that's one more than the other poet sometimes called America's greatest poet.
8. I am a cosmos, one of the roughs.
Join us next week for another round of Name That Author!
We have 5 copies of
My Sister, the Serial Killer
by Oyinkan Braithwaite to give away to Book Riot readers!
Go here
to enter for a chance to win, or just click the image below. Good luck!