Book Fetish: Volume I
Bookish things for those with a fetish for books.
__________________________
Inspired by classic cover designs, these shoes show off your love for literature. There are seven to choose from. I prefer Animal Farm myself.
You love your ereader but miss the smell of your books? Enter New Book Smell, an aerosol ereader enhancer.
You've probably seen the literary tshirts at Out of Print Clothing. But did you know they make these iPhone cases as well? Best $35 I ever spent.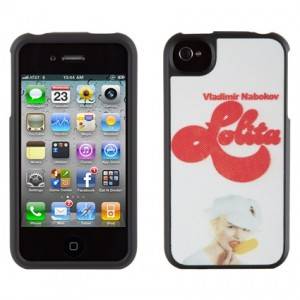 Books can be art too. Painter Victoria Reinchelt creates images of books and magazines that are so realistic they look like photos.
By signing up you agree to our Terms of Service
Start your 14-day free trial
and enjoy the perks of exclusive podcasts and emails, the New Release Index, and behind-the-scenes access.