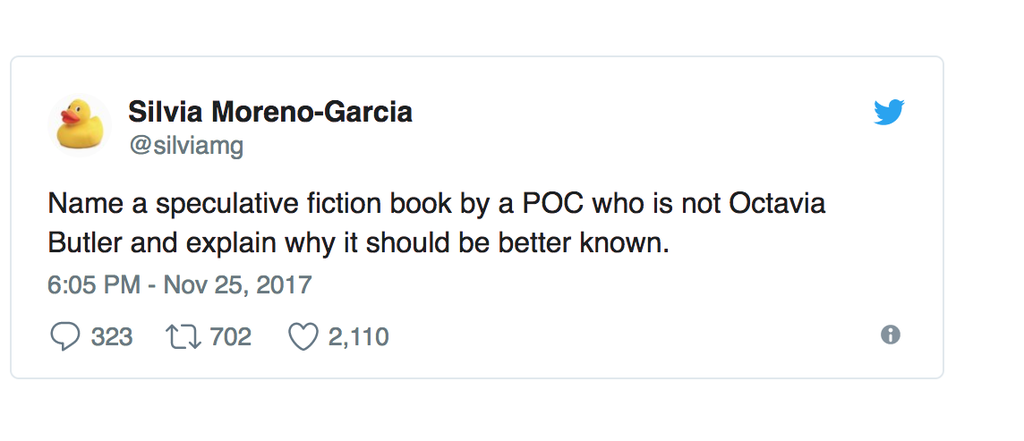 This content contains affiliate links. When you buy through these links, we may earn an affiliate commission.
Silvia Moreno-Garcia is made of awesome. She writes awesome speculative fiction books, several of which are Rioter favorites, including Signal to Noise, Certain Dark Things, and most recently, The Beautiful Ones.
And over the weekend, she asked an awesome question:
https://twitter.com/silviamg/status/934558722554175488
And, lo, how the people came through! Over 200 titles and growing, including such wonderful authors as Tananarive Due, Victor LaValle, and JY Yang.
Ready to break your TBR list with the deliciousness? Click here to see the full thread and bask in the wonder. There are enough fantastic books here to keep you busy for all of 2018. Thank you, Silvia!