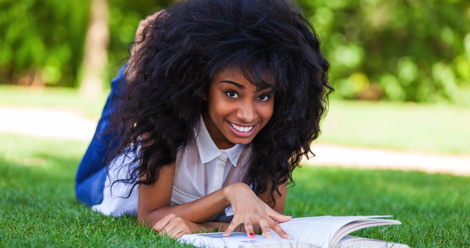 This content contains affiliate links. When you buy through these links, we may earn an affiliate commission.
I love book list requests, and this one is especially good. While we've talked about great books for younger reluctant readers, we've not done one targeted toward those older teen reluctant readers.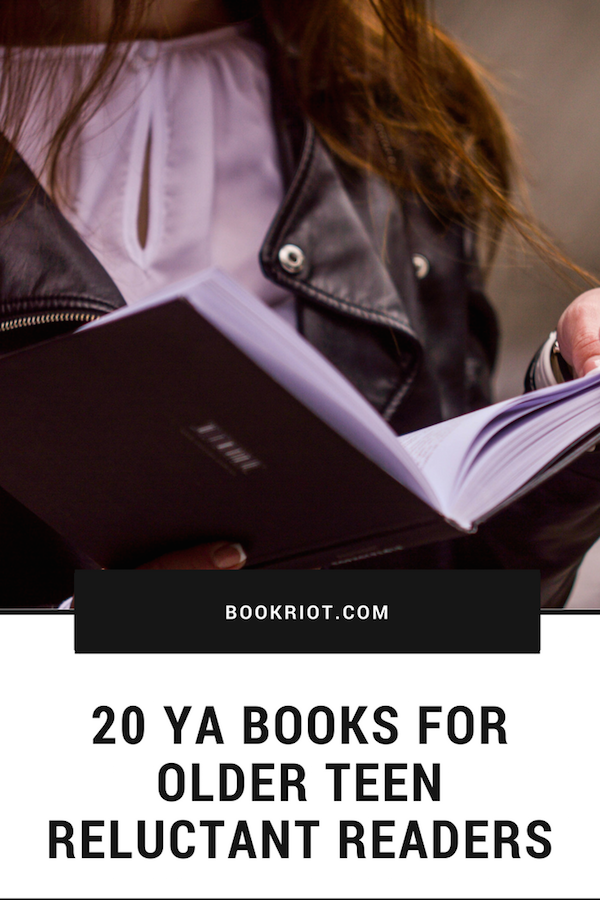 A reluctant reader, for those unfamiliar with the term, is someone who "doesn't like to read" or who has a hard time picking up a book and becoming invested in it immediately. Reluctant readers tend to fall into those teenage years, in part because reading isn't seen as a cool thing to do, and in part because so much of what teens are reading in school simply isn't speaking to them and thus, they think that there simply aren't books out there for people like them.
And, as much as this one will hurt for some people to see, I really do believe that there are some people who simply don't like reading. Reading, while a vital skill for societal functioning, is also a hobby. For some, it's not a hobby they're interested in, and try as we might to get a book into their hands, it's entirely possible that they just aren't interested.
So we let them do their thing.
Because the true teen reluctant readers are the ones worth fighting for. They're the kids you know would love a good story because they love stories in other mediums: movies, video games, television. It's a matter of the right book not falling into their hands quite yet and showing them the world of stories which do speak to them and engage them fully. It's also being upfront with them about the fact that being a reader doesn't mean giving up other things that they find enjoyable; it's simply adding more options to how they spend their time.
Here are some ideas of YA titles to hand to those kids, particularly those who fall on the older end of teen. Think: 16, 17, 18, even 19. I'm sticking to fiction, in part because there's also an opportunity to dig into nonfiction for reluctant readers in another list. I've also not included comics, though those often are excellent choices for reluctant readers, especially those who don't believe they read — they're reading comics and not being told that that "counts" as reading.
Books for teen reluctant readers are books which have a good pace, a solid hook to "sell" to the reader (i.e., you can give them the book's description in a sentence), compelling characters, straightforward writing, and easy to imagine (they're quite visual in terms of description and writing without being overly detailed). Often, they're shorter, but this isn't always the case — any books by Ellen Hopkins, for example, are long, but the verse styling makes them read very fast and reluctant readers often feel immense pride in having read a whole 600+ page book that quickly.
Let's dive in to some excellent picks for older teens who are reluctant readers.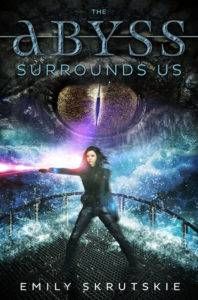 The Abyss Surrounds Us by Emily Skrutskie (series)
For Cassandra Leung, bossing around sea monsters is just the family business. She's been a Reckoner trainer-in-training ever since she could walk, raising the genetically-engineered beasts to defend ships as they cross the pirate-infested NeoPacific. But when the pirate queen Santa Elena swoops in on Cas's first solo mission and snatches her from the bloodstained decks, Cas's dream of being a full-time trainer seems dead in the water.
There's no time to mourn. Waiting for her on the pirate ship is an unhatched Reckoner pup. Santa Elena wants to take back the seas with a monster of her own, and she needs a proper trainer to do it. She orders Cas to raise the pup, make sure he imprints on her ship, and, when the time comes, teach him to fight for the pirates. If Cas fails, her blood will be the next to paint the sea.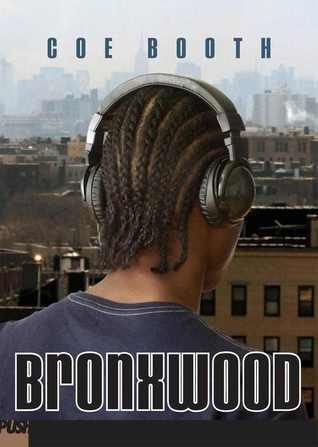 Bronxwood by Coe Booth (non-contiguous series)
Tyrell's father is just out of jail, and Tyrell doesn't know how to deal with that. It's bad enough that his brother Troy is in foster care and that his mother is no help whatsoever. Now there's another thing up in his face, just when he's trying to settle down. Tyrell's father has plans of his own, and doesn't seem to care whether or not Tyrell wants to go along with them. Tyrell can see the crash that's coming — with his dad, with the rest of his family, with the girls he's seeing — but he's not sure he can stop it. Or if he even wants to.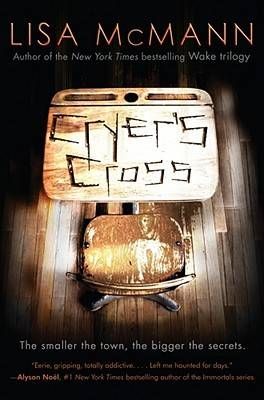 Cryer's Cross by Lisa McMann
Kendall Fletcher had big problems even before her two high school classmates went missing. Her intrusive OCD put her at loose ends, constantly searching for lost threads. The Cryer's Cross freshman was shaken by the disappearance of the first student, but she was totally thunderstruck when her close friend vanished. With her mind already in overdrive, she attempts to put together the pieces of crimes that stump even the police. A spooky small town thriller with a fascinating (and infinitely sympathetic) main character.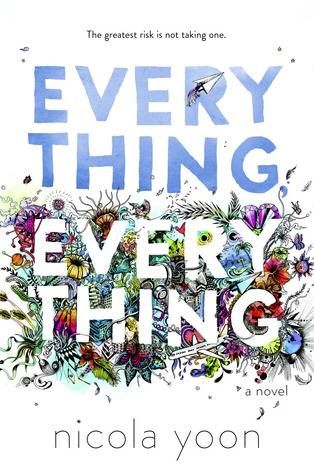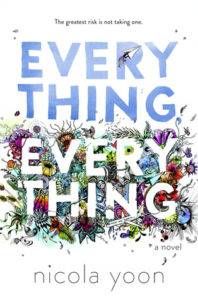 Everything, Everything by Nicola Yoon
My disease is as rare as it is famous. Basically, I'm allergic to the world. I don't leave my house, have not left my house in seventeen years. The only people I ever see are my mom and my nurse, Carla.
But then one day, a moving truck arrives next door. I look out my window, and I see him. He's tall, lean and wearing all black—black T-shirt, black jeans, black sneakers, and a black knit cap that covers his hair completely. He catches me looking and stares at me. I stare right back. His name is Olly.
Maybe we can't predict the future, but we can predict some things. For example, I am certainly going to fall in love with Olly. It's almost certainly going to be a disaster.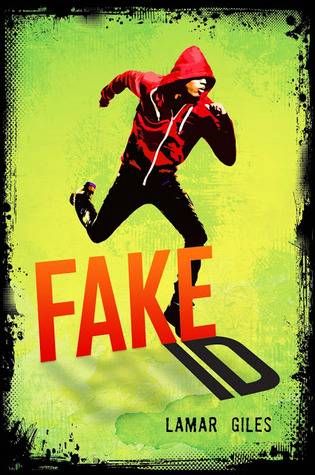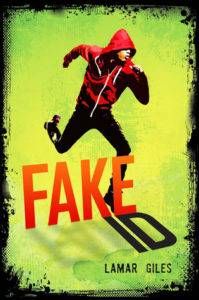 Fake ID by Lamar Giles
Nick Pearson is hiding in plain sight…
My name isn't really Nick Pearson.
I shouldn't tell you where I'm from or why my family moved to Stepton, Virginia.
I shouldn't tell you who I really am, or my hair, eye, and skin color.
And I definitely shouldn't tell you about my friend Eli Cruz and the major conspiracy he was about to uncover when he died—right after I moved to town. About how I had to choose between solving his murder with his hot sister, Reya, and "staying low-key" like the Program has taught me. About how moving to Stepon changed my life forever.
But I'm going to.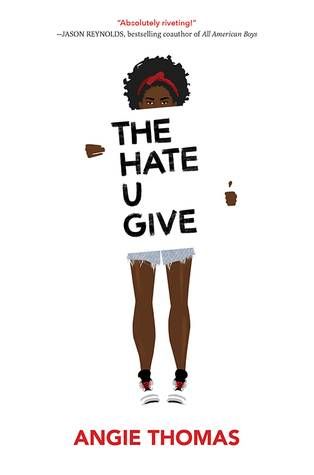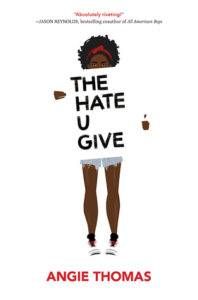 The Hate U Give by Angie Thomas
Sixteen-year-old Starr Carter moves between two worlds: the poor neighborhood where she lives and the fancy suburban prep school she attends. The uneasy balance between these worlds is shattered when Starr witnesses the fatal shooting of her childhood best friend Khalil at the hands of a police officer. Khalil was unarmed.
Soon afterward, his death is a national headline. Some are calling him a thug, maybe even a drug dealer and a gangbanger. Protesters are taking to the streets in Khalil's name. Some cops and the local drug lord try to intimidate Starr and her family. What everyone wants to know is: what really went down that night? And the only person alive who can answer that is Starr.
But what Starr does or does not say could upend her community. It could also endanger her life.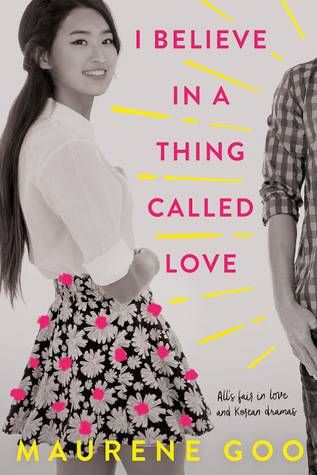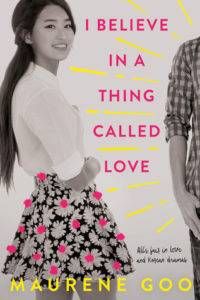 I Believe In A Thing Called Love by Maurene Goo
Desi Lee believes anything is possible if you have a plan. That's how she became student body president. Varsity soccer star. And it's how she'll get into Stanford. But—she's never had a boyfriend. In fact, she's a disaster in romance, a clumsy, stammering humiliation magnet whose botched attempts at flirting have become legendary with her friends. So when the hottest human specimen to have ever lived walks into her life one day, Desi decides to tackle her flirting failures with the same zest she's applied to everything else in her life. She finds guidance in the Korean dramas her father has been obsessively watching for years—where the hapless heroine always seems to end up in the arms of her true love by episode ten. It's a simple formula, and Desi is a quick study. Armed with her "K Drama Steps to True Love," Desi goes after the moody, elusive artist Luca Drakos—and boat rescues, love triangles, and staged car crashes ensue. But when the fun and games turn to true feels, Desi finds out that real love is about way more than just drama.
I Hunt Killers by Barry Lyga (series)
Jasper "Jazz" Dent is a likable teenager. A charmer, one might say.
But he's also the son of the world's most infamous serial killer, and for Dear Old Dad, Take Your Son to Work Day was year-round. Jazz has witnessed crime scenes the way cops wish they could—from the criminal's point of view.
And now bodies are piling up in Lobo's Nod.
In an effort to clear his name, Jazz joins the police in a hunt for a new serial killer. But Jazz has a secret—could he be more like his father than anyone knows?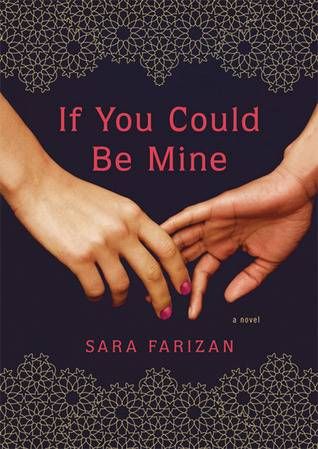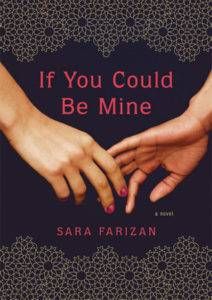 If You Could Be Mine by Sara Farizan
Seventeen-year-old Sahar has been in love with her best friend, Nasrin, since they were six. They've shared stolen kisses and romantic promises. But Iran is a dangerous place for two girls in love—Sahar and Nasrin could be beaten, imprisoned, even executed if their relationship came to light.
So they carry on in secret—until Nasrin's parents announce that they've arranged for her marriage. Nasrin tries to persuade Sahar that they can go on as they have been, only now with new comforts provided by the decent, well-to-do doctor Nasrin will marry. But Sahar dreams of loving Nasrin exclusively—and openly.
Then Sahar discovers what seems like the perfect solution. In Iran, homosexuality may be a crime, but to be a man trapped in a woman's body is seen as nature's mistake, and sex reassignment is legal and accessible. As a man, Sahar could be the one to marry Nasrin. Sahar will never be able to love the one she wants, in the body she wants to be loved in, without risking her life. Is saving her love worth sacrificing her true self?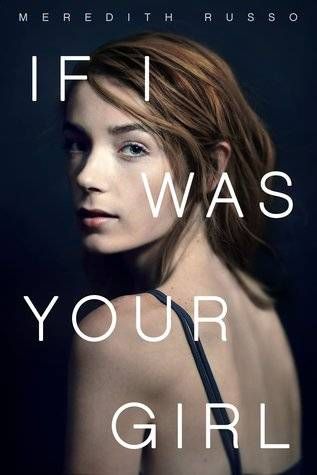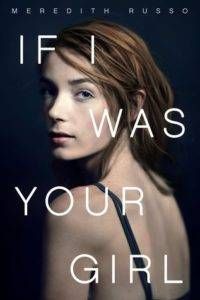 If I Was Your Girl by Meredith Russo
Amanda Hardy is the new girl in school in Lambertville, Tennessee. Like any other girl, all she wants is to make friends and fit in. But Amanda is keeping a secret. There's a reason why she transferred schools for her senior year, and why she's determined not to get too close to anyone.
And then she meets Grant Everett. Grant is unlike anyone she's ever met—open, honest, kind—and Amanda can't help but start to let him into her life. As they spend more time together, she finds herself yearning to share with Grant everything about herself…including her past. But she's terrified that once she tells Grant the truth, he won't be able to see past it.
Because the secret that Amanda's been keeping? It's that she used to be Andrew.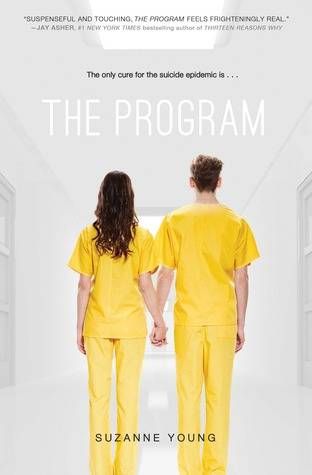 The Program by Suzanne Young (series)
Sloane knows better than to cry in front of anyone. With suicide now an international epidemic, one outburst could land her in The Program, the only proven course of treatment. Sloane's parents have already lost one child; Sloane knows they'll do anything to keep her alive. She also knows that everyone who's been through The Program returns as a blank slate. Because their depression is gone—but so are their memories.
Under constant surveillance at home and at school, Sloane puts on a brave face and keeps her feelings buried as deep as she can. The only person Sloane can be herself with is James. He's promised to keep them both safe and out of treatment, and Sloane knows their love is strong enough to withstand anything. But despite the promises they made to each other, it's getting harder to hide the truth. They are both growing weaker. Depression is setting in. And The Program is coming for them.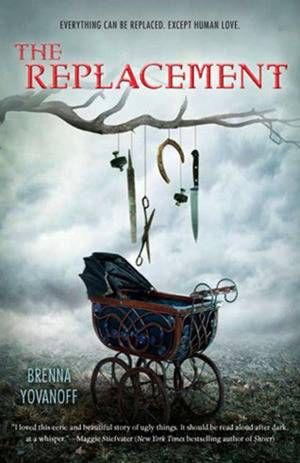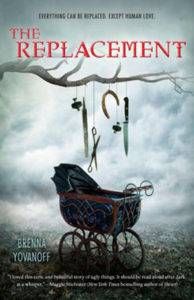 The Replacement by Brenna Yovanoff
Mackie Doyle is not one of us. Though he lives in the small town of Gentry, he comes from a world of tunnels and black murky water, a world of living dead girls ruled by a little tattooed princess. He is a Replacement, left in the crib of a human baby sixteen years ago. Now, because of fatal allergies to iron, blood, and consecrated ground, Mackie is fighting to survive in the human world.
Mackie would give anything to live among us, to practice on his bass or spend time with his crush, Tate. But when Tate's baby sister goes missing, Mackie is drawn irrevocably into the underworld of Gentry, known as Mayhem. He must face the dark creatures of the Slag Heaps and find his rightful place, in our world, or theirs.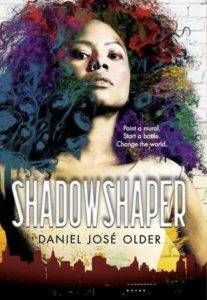 Shadowshaper by Daniel José Older (series)
Sierra Santiago was looking forward to a fun summer of making art, hanging out with her friends, and skating around Brooklyn. But then a weird zombie guy crashes the first party of the season. Sierra's near-comatose abuelo begins to say "Lo siento" over and over. And when the graffiti murals in Bed-Stuy start to weep…. Well, something stranger than the usual New York mayhem is going on.
Sierra soon discovers a supernatural order called the Shadowshapers, who connect with spirits via paintings, music, and stories. Her grandfather once shared the order's secrets with an anthropologist, Dr. Jonathan Wick, who turned the Caribbean magic to his own foul ends. Now Wick wants to become the ultimate Shadowshaper by killing all the others, one by one. With the help of her friends and the hot graffiti artist Robbie, Sierra must dodge Wick's supernatural creations, harness her own Shadowshaping abilities, and save her family's past, present, and future.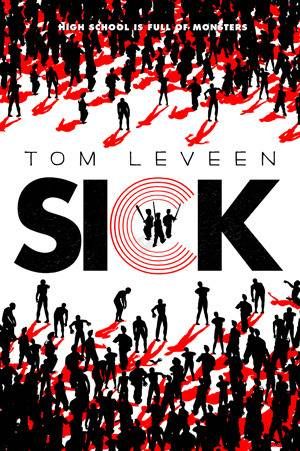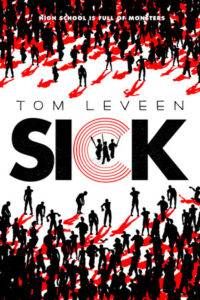 Sick by Tom Leveen
Brian and his friends are not part of the cool crowd. They're the misfits and the troublemakers—the ones who jump their high school's fence to skip class regularly. So when a deadly virus breaks out, they're the only ones with a chance of surviving.
The virus turns Brian's classmates and teachers into bloodthirsty attackers who don't die easily. The whole school goes on lockdown, but Brian and his best friend, Chad, are safe (and stuck) in the theater department—far from Brian's sister, Kenzie, and his ex-girlfriend with a panic attack problem, Laura. Brian and Chad, along with some of the theater kids Brian had never given the time of day before, decide to find the girls and bring them to the safety of the theater. But it won't be easy, and it will test everything they thought they knew about themselves and their classmates.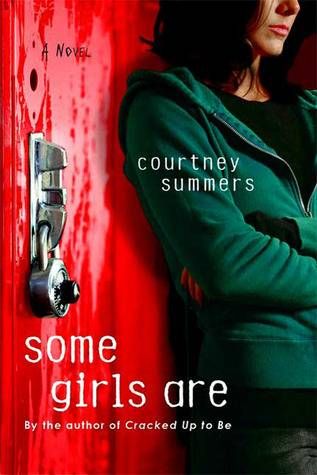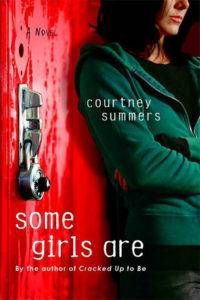 Some Girls Are by Courtney Summers
Climbing to the top of the social ladder is hard—falling from it is even harder. Regina Afton used to be a member of the Fearsome Fivesome, an all-girl clique both feared and revered by the students at Hallowell High… until vicious rumors about her—and her best friend's boyfriend—start going around. Now Regina's been frozen out, and her ex-best friends are out for revenge. If Regina were guilty, it would be one thing, but the rumors are far from the terrifying truth, and the bullying is getting more intense by the day. She takes solace in the company of Michael Hayden, a misfit with a tragic past whom she herself used to bully. Friendship doesn't come easily for these onetime enemies, and as Regina works hard to make amends for her past, she realizes Michael could be more than just a friend…if threats from the Fearsome Foursome don't break them both first.
Stay With Me by Paul Griffin
Fifteen-year-olds Cece and Mack didn't expect to fall in love. She's a sensitive A student; he's a high school dropout. But soon they're spending every moment together, bonding over a rescued dog, telling their secrets, making plans for the future. Everything is perfect. Until. Until. Mack makes a horrible mistake, and in just a few minutes, the future they'd planned becomes impossible. In this stark new reality, both of them must find meaning and hope in the memories of what they had, to survive when the person they love can't stay.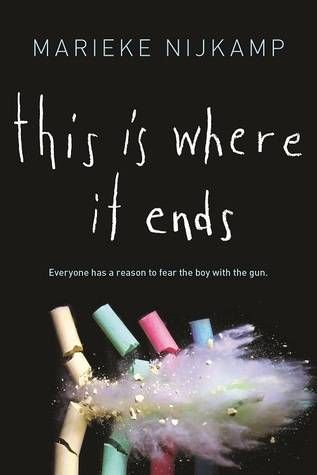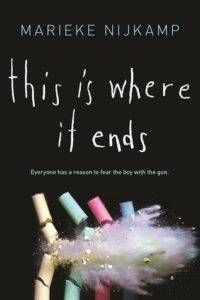 This Is Where It Ends by Marieke Nijkamp
10:00 a.m. The principal of Opportunity High School finishes her speech, welcoming the entire student body to a new semester and encouraging them to excel and achieve.
10:02 a.m. The students get up to leave the auditorium for their next class.
10:03 a.m. The auditorium doors won't open.
10:05 a.m. Someone starts shooting.
Told from four different perspectives over the span of fifty-four harrowing minutes, terror reigns as one student's calculated revenge turns into the ultimate game of survival.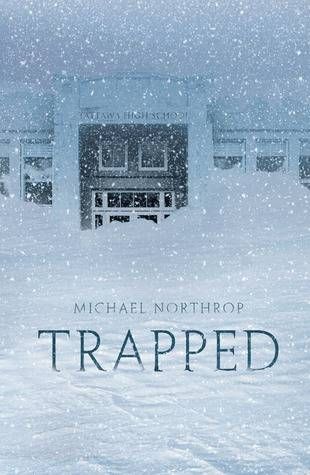 Trapped by Michael Northrop
The day the blizzard started, no one knew that it was going to keep snowing for a week. That for those in its path, it would become not just a matter of keeping warm, but of staying alive. . . .
Scotty and his friends Pete and Jason are among the last seven kids at their high school waiting to get picked up that day, and they soon realize that no one is coming for them. Still, it doesn't seem so bad to spend the night at school, especially when distractingly hot Krista and Julie are sleeping just down the hall. But then the power goes out, then the heat. The pipes freeze, and the roof shudders. As the days add up, the snow piles higher, and the empty halls grow colder and darker, the mounting pressure forces a devastating decision.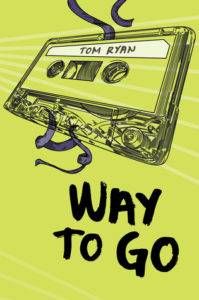 Way To Go by Tom Ryan
Danny thinks he must be the only seventeen-year-old guy in Cape Breton–in Nova Scotia, maybe–who doesn't have his life figured out. His buddy Kierce has a rule for every occasion, and his best friend Jay has bad grades, no plans and no worries. Danny's dad nags him about his post-high-school plans, his friends bug him about girls and a run-in with the cops means he has to get a summer job. Worst of all, he's keeping a secret that could ruin everything.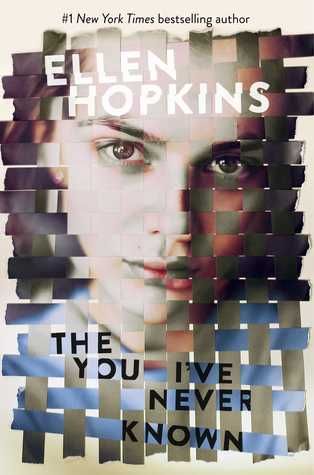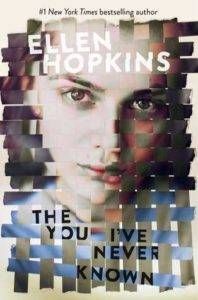 The You I've Never Known by Ellen Hopkins
For as long as she can remember, it's been just Ariel and Dad. Ariel's mom disappeared when she was a baby. Dad says home is wherever the two of them are, but Ariel is now seventeen and after years of new apartments, new schools, and new faces, all she wants is to put down some roots. Complicating things are Monica and Gabe, both of whom have stirred a different kind of desire.
Maya's a teenager who's run from an abusive mother right into the arms of an older man she thinks she can trust. But now she's isolated with a baby on the way, and life's getting more complicated than Maya ever could have imagined.
Ariel and Maya's lives collide unexpectedly when Ariel's mother shows up out of the blue with wild accusations: Ariel wasn't abandoned. Her father kidnapped her fourteen years ago.
What is Ariel supposed to believe? Is it possible Dad's woven her entire history into a tapestry of lies? How can she choose between the mother she's been taught to mistrust and the father who has taken care of her all these years?