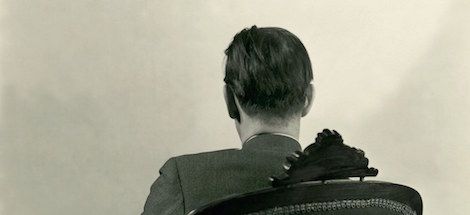 20 Notoriously Underrated Writers You Should Be Reading: Critical Linking, June 7, 2018
Critical Linking is sponsored by Tonight I'm Someone Else, Chelsea Hodson. Published by Holt Paperbacks.

---
What makes an author underrated? Well, there's an argument to be made that most literary writers are—by virtue of the fact that these days they are sorely under-read by the culture at large. But even within the sphere of the literary community, some great writers get forgotten or ignored, and others are simply not appreciated as much as they should be. So for our purposes here, "underrated" will mean both "rated below their value" and "not rated enough." It does not, as you will see, necessarily mean unknown!
Of course, rating of any kind is subjective (don't tell Book Marks), and to that end, rather than subject you to my own scattered notions, I have instead collated the opinions of other reputable sources—critics, writers, and journalists who have, at one time or another, deemed an an author underrated, underappreciated, or otherwise unfairly ignored. That doesn't exactly solve the opinion problem, but I've tried for the most part to include only those authors who are often considered to be deserving of a wider audience. Twenty of these are noted below, but the list, as ever, could go on and on. Who would you add?
Really, the list shouldn't have any white men on it, but alas. There are some good ones on this (somewhat) baffling list.
____________________
Amazon has officially ordered The Underground Railroad limited series from Barry Jenkins. He'll direct all eleven episodes.
It was originally landed at Amazon in March 2017 with a script-to-series commitment.
Jenkins is re-teaming with his Moonlight producers (Brad Pitt's) Plan B, and Adele Romanski, to adapt Colson Whitehead's novel, which chronicles a young slave's adventures as she makes a desperate bid for freedom in the antebellum South.
____________________
School districts across the U.S. are beginning to close their doors for summer vacation, giving students a respite from classes and exams. But for millions of young people from food-insecure households, there's less to celebrate—because summer break puts an end to the free and reduced-price lunches they're eligible for during the school year.
Since 2011, in California, young people have found sustenance and assistance in an unlikely place: the public library.
Libraries do so damn much for their communities.