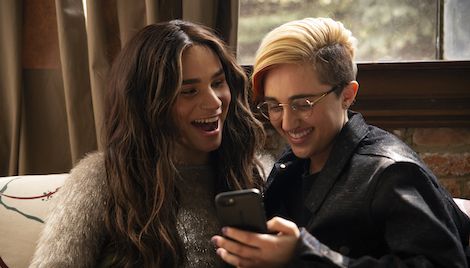 Critical Linking
20 New Books by or About Queer Women to Read This Spring: Critical Linking, March 29, 2019
Sponsored by The Perfect Girlfriend by Karen Hamilton. Published by Graydon House Books.
---
Spring is a time for looking around and appreciating all the things that made it worth getting through winter—crocuses! Peeps! cute shoes! And of course new book releases. Here are novels, YA titles, memoirs, poetry collections, and more that we think you'll absolutely love. What are you excited about reading this spring?
---
For Rivera, a Bronx native, returning to the place that continues to inspire her work was closing a circle. But for many in the room, this event was the first of its kind: For the last four years, Bronx residents didn't have a single community bookstore they could go to in their borough. And no one could recall a bookstore like this—one built and curated with them in mind.
The new Bronx bookstore sounds fantastic.
---
For more than half a century, Beverly Cleary has been many a child's introduction into the world of literature.
Henry Huggins, Ribsy the skinny dog, Beezus, Ramona and the other denizens of Klickitat Street, as well as a motorcycle-riding mouse named Ralph, have entertained countless children, and cemented Cleary's reputation as one of the greatest children's authors.