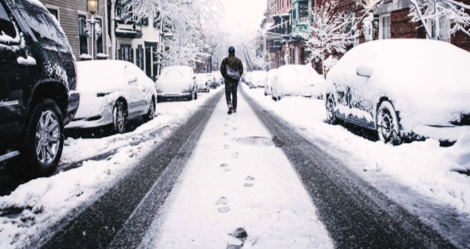 Lists
20 of Your Top Missing Persons Books
This Riot Recommendation for favorite missing persons books is sponsored by Broken Ice by Matt Goldman.
In the new novel from Emmy-award winning and New York Times bestselling author Matt Goldman private detective Nils Shapiro has been hired to find missing teenager Linnea Engstrom. Then Linnea's friend is found dead. And Nils ends up shot with an arrow at the crime scene.
Nils should be in the hospital, but he knows that the clock is ticking. Linnea could be anywhere, and someone doesn't want her found. Is Linnea a victim or is she playing a dangerous game? As bodies start piling up, the clues lead Nils north to Warroad, a small, quiet town with many secrets to hide.
---
We wanted to know what the best missing persons books are. We guessed lot of them would be thrillers. And a fair number of them would be mysteries. But missing persons show up (or fail to, rather) in all sorts of fiction. We asked where we can find your favorite missing persons story, and below is a roundup of everyone's recommendations!
The Hundred Lies of Lizzie Lovett by Chelsea Sedoti
The Company You Keep by Neil Gordon
A Good Idea by Cristina Moracho
Where Are You Now? by Mary Higgins Clark
Songs for the Missing by Stewart O'Nan
I Found You by Lisa Jewell
Where'd You Go, Bernadette by Maria Semple
If You Were Here by Alafair Burke
Pleasantville by Attica Locke
The Woman in White by Wilkie Collins
Picnic at Hanging Rock by Joan Lindsay
Paper Towns by John Green
And She Was by Alison Gaylin
What She Knew by Golly MacMillan
After I'm Gone by Laura Lippman
The Song Is You by Megan Abbott
Do Not Become Alarmed by Maile Meloy
Marjorie Morningstar by Herman Wouk
Gone Girl by Gillian Flynn
The Widow by Fiona Barton