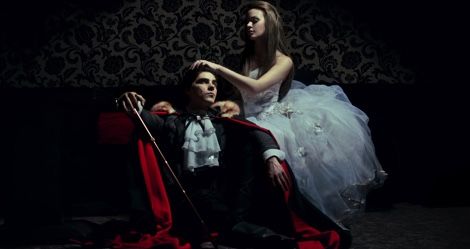 Lists
20+ Best Vampire Love Stories According to You
This giveaway asking for the book with the best vampire love story is sponsored by Vampires Like it Hot by Lynsay Sands.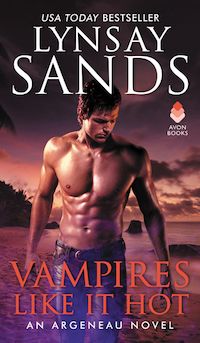 Vampires are real. Jess would've never believed it until she saw them with her own eyes. She knows she has to get off the island, and her gallant rescuer has offered to help. There's something about Raffaele that's unlike any man she has ever met, and his touch sends pleasure through her that is beyond all imagining. But when Jess discovers who he really is, will she risk life as she knows it for a chance of forever by his side?
---
Okay, look: I'm a bit overwhelmed. There are just so many books with vampires in them. And so many books with love stories in them. And there's a lot of overlap. I just don't know where to start! So I asked you to do a fellow reader a favor and submit your pick for the book with the best vampire love story. Here are just some of the fangtastic recommendations you provided!
Twilight series by Stephanie Meyer
The Quick by Lauren Owen
The Golden by Lucius Shepard
Princess Dracula by John Patrick Kennedy
Sunshine by Robin McKinley
All Souls Trilogy by Deborah Harkness
The Historian by Elizabeth Kostova
Vampire Academy by Richelle Mead
Black Dagger Brotherhood series
The Unearthly by Laura Thalassa
Lost Souls by Poppy Z. Brite
Let the Right One In by John Ajvide Lindqvist
A Shade of Vampire series by Bella Forrest
Darkness Before Dawn Trilogy by J. A. London
Dracula by Bram Stoker
Interview With The Vampire by Anne Rice
Queen of Kings by Maria Dahvana Headley
Court of Vampires by Megan Linski
Sookie Stackhouse series by Charlaine Harris
The Meridian Gamble by Daniel David Garcia