Lists
19 Rad Bookshelves For Your Home (Or Dream Home)
It's been a while since we've done a round-up of unique bookshelves here, so it's about time to take a dive into some of the raddest — if, at times, impractical — bookshelves you can add to your home.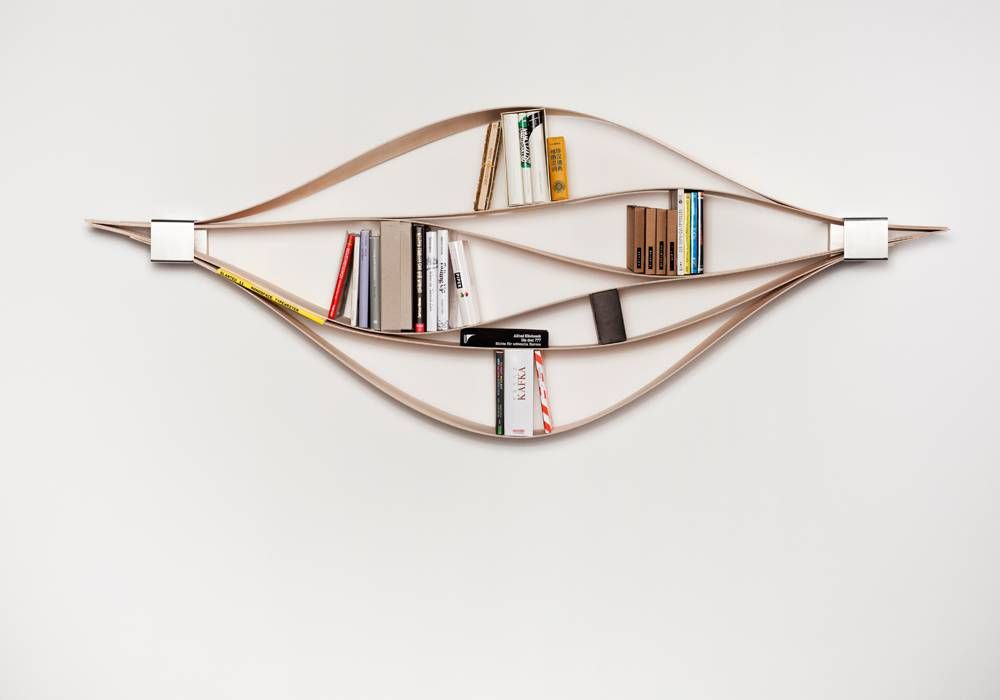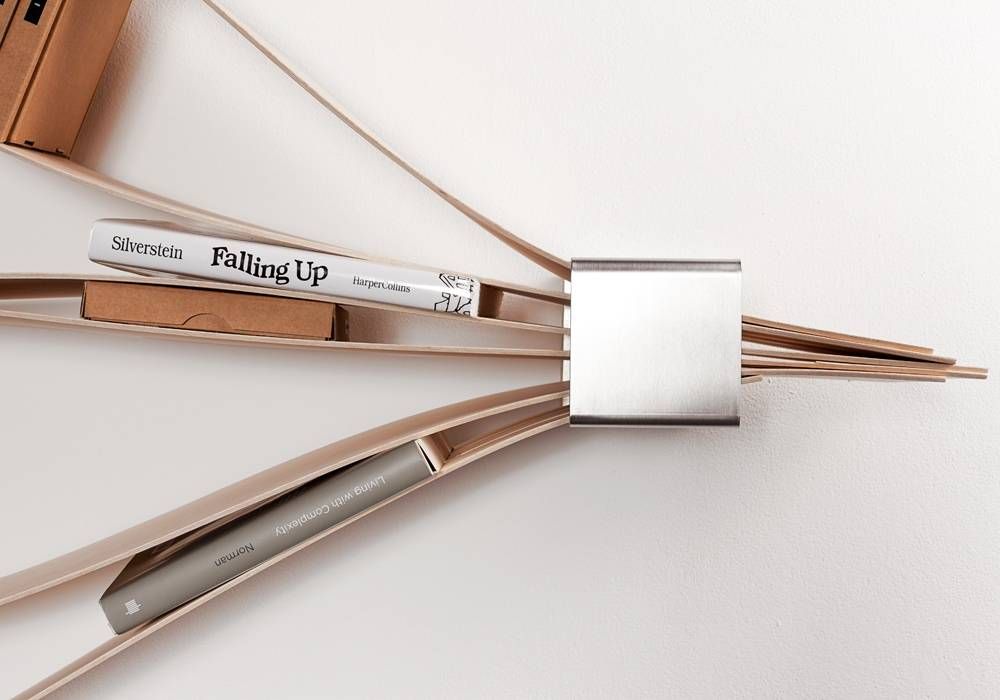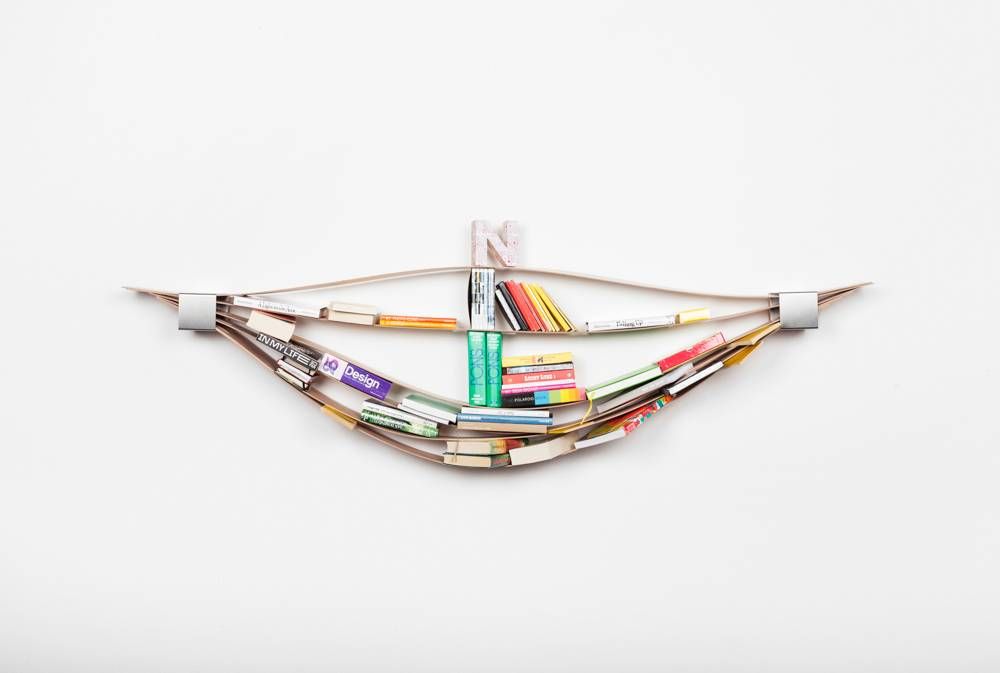 Looking for a bookshelf that is both adjustable and can double as wall art? Then you'll want to pick this one up. Chuck, designed by Hafriko, lets you bend and mold your shelf to fit your needs.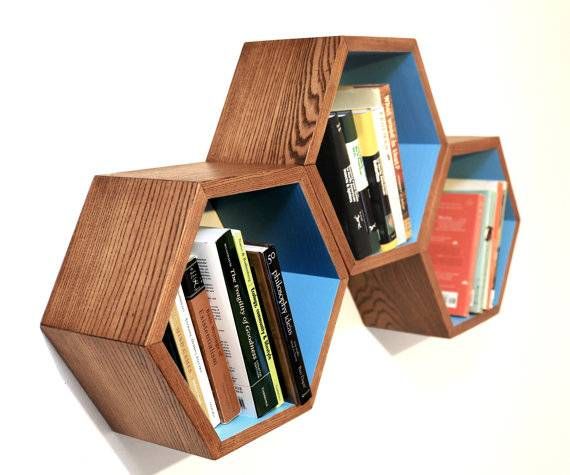 These honeycomb shelves are so clean and classy. Imagine filling an entire wall with these and then lining up your books? Might be close enough to the outdoors for many of us.
This angled shelf is a concept, rather than something available for sale as far as I can tell, but it's a smart idea: you don't need book ends, nor do you need to worry about your books falling over when you pull one out. It looks classy and stylish, too, without needing any special way to be attached to a wall.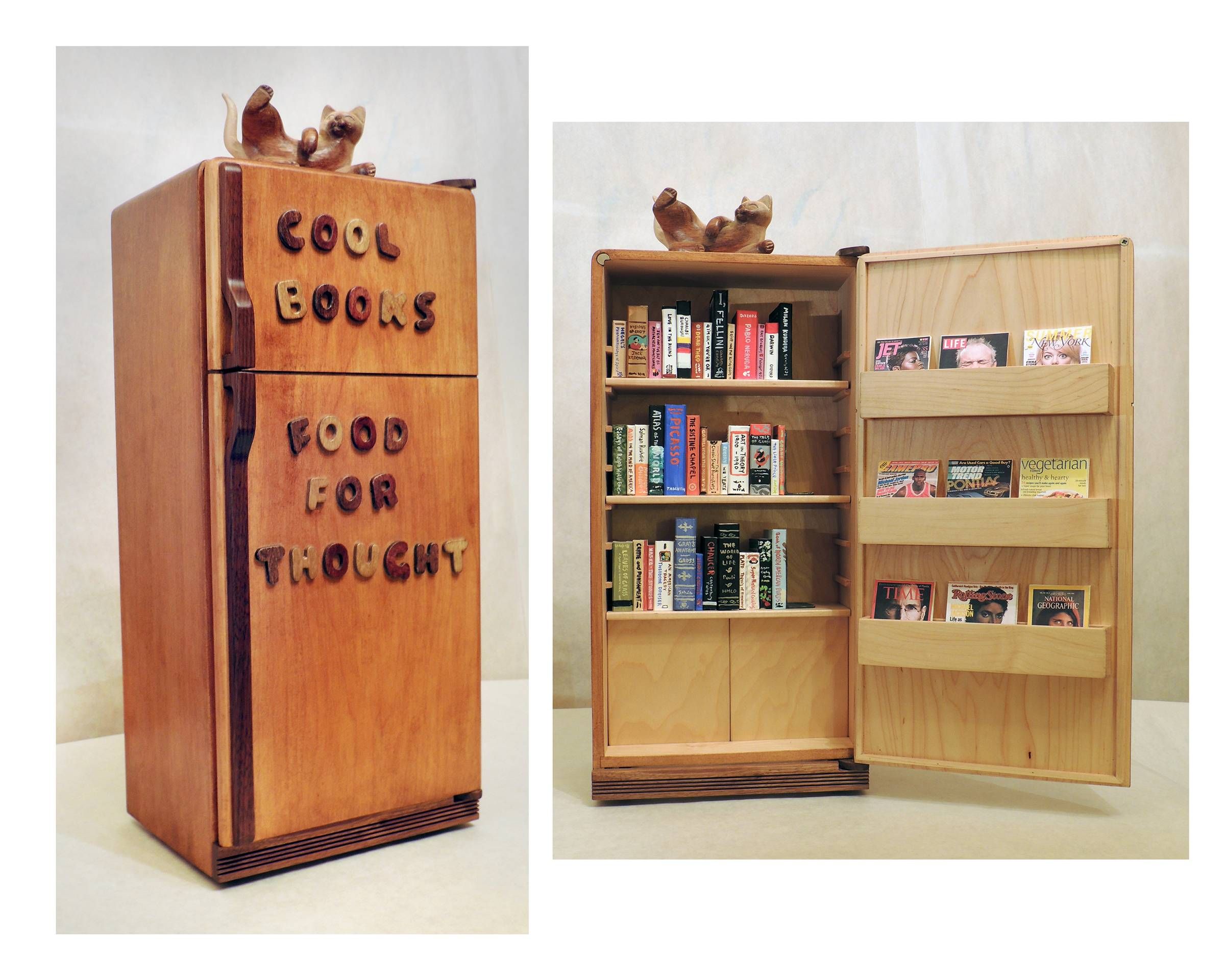 This is another awesome bookshelf that's not for sale, but if you're in the Indianapolis area, you can see it on display at the Indianapolis Museum of Art as part of The Public Collection event. Created by Tom Torluemke, it's part of a series of artist-designed book sharing stations throughout the city.
I'd totally have a book refrigerator in my house. I don't know about you, but this is really fun to look at, and being able to open it to shelves would never get old.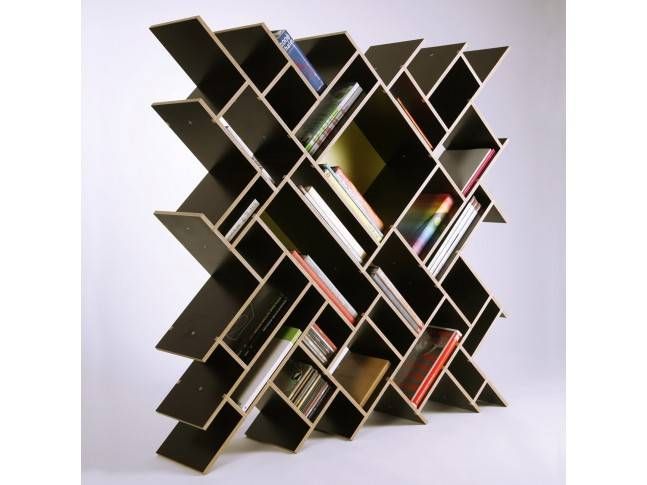 Another geometrically pleasing shelving unit is this one, which you can purchase for the steep price of $1800. What's neat about this one, aside from how big it is, is that you can use it as a floor-sitting shelf or you can hang it up. The different size shelves on it would be nice for displaying your trades, your mass markets, your hard covers, and even some of your oversized books.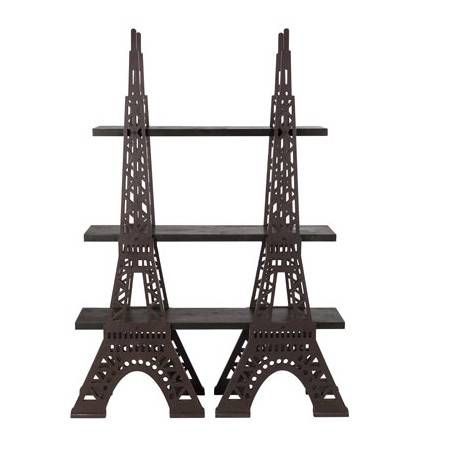 If you've ever wanted a pair of Eiffel Towers in your home, why not have them hold up your books?


Put this elastic bookcase under the "pretty but impractical" category. It looks really neat on the wall and certainly adds a unique flavor but…it doesn't look like you can fit a whole lot of books on it. And wouldn't it snap? I'd flinch with fear every time I tried to shove another tome on it. This one was designed by Italian designer Arianna Vivenzio.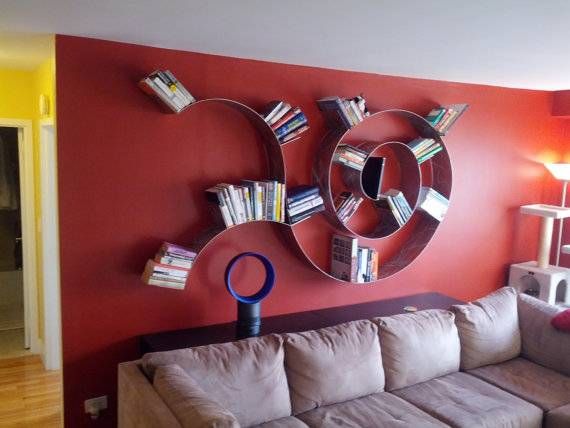 The next few shelf designs come from the same Etsy shop, Kufa Designs, run by Brianna Kufa. I can't choose which one is my favorite, since they're all so aesthetically pleasing. Most are even pretty practical, at least if you're up for displaying your absolute favorite books as part of your interior design. The one above is the trailing spiral.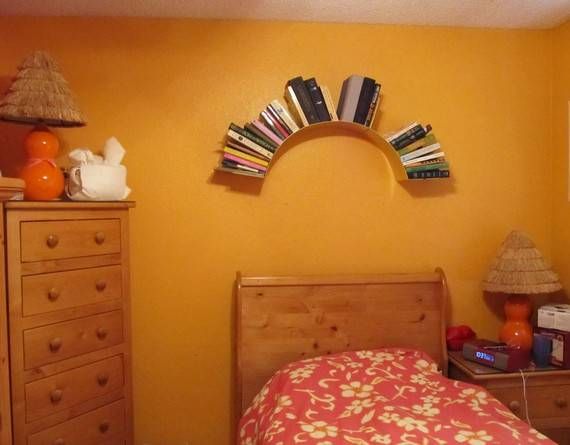 This particular shelf, called the engine turned, can be mounted on the wall like it is here or it can be placed on a flat surface and used to display books.
It might not look impressive alone, but when you look at the second image with books, it all makes sense. This is a bookworm bookshelf, designed so that it can be a piece of artwork as much as it's a book shelf. And it's a worm! This one is available via Dripta Designs (and there are a couple other neat shelves there, too).
Show your love — quite literally — for books with this handmade rustic shelf by Kenesha Duke, which you can buy through her Etsy shop.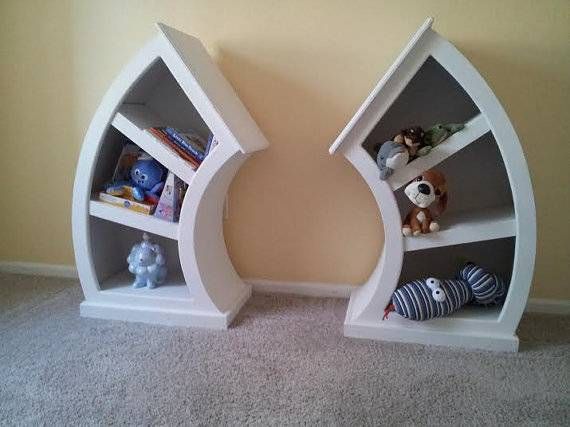 These curved bookcases would be perfect in a child's room…or in your adult office, if you're looking for something a little more whimsical. Josh Jacobs created these and sells them on Etsy.
These two book shelves depict a sunrise (top) and a crescent moon (bottom). They would look really neat side-by-side on the wall, maybe with bright yellow books on one and deep blue books on the other. Both are available from Edmundo Ortiz at EdorieArtworks.
How about a baby grand that is really a giant bookshelf? Music lovers, this one is for you.
Mid-century design is really pleasing to me, so it's not wonder I am a bit in love with these bookshelves. Brightly-colored book spines really pop here. There's the tall version of this shelving unit and a smaller one available on this Etsy shop.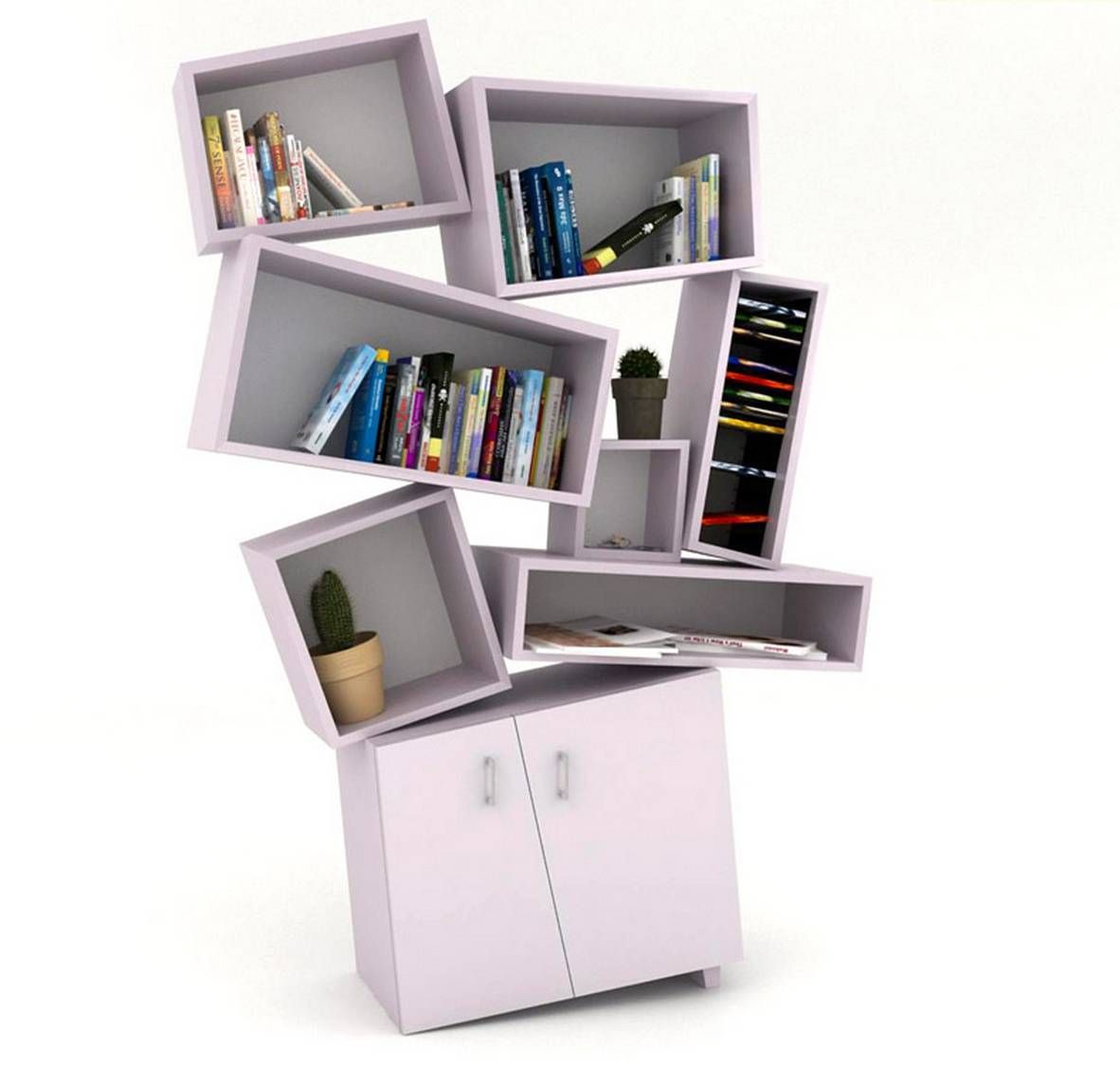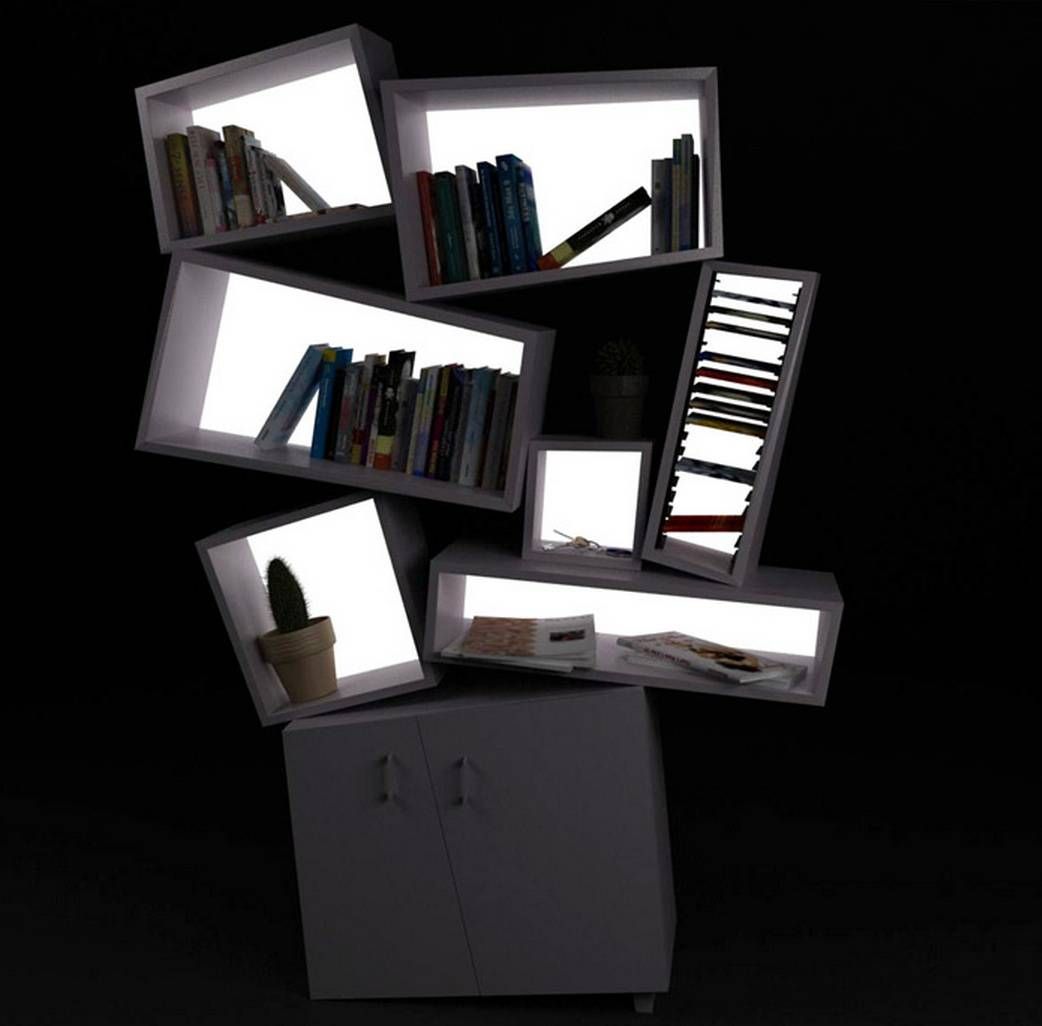 Though Tembolat Gugkaev's light-up bookcase is a concept…it's a pretty genius one. Not only does it look neat at night, but it would make finding your next read easier when you're up at 3 am.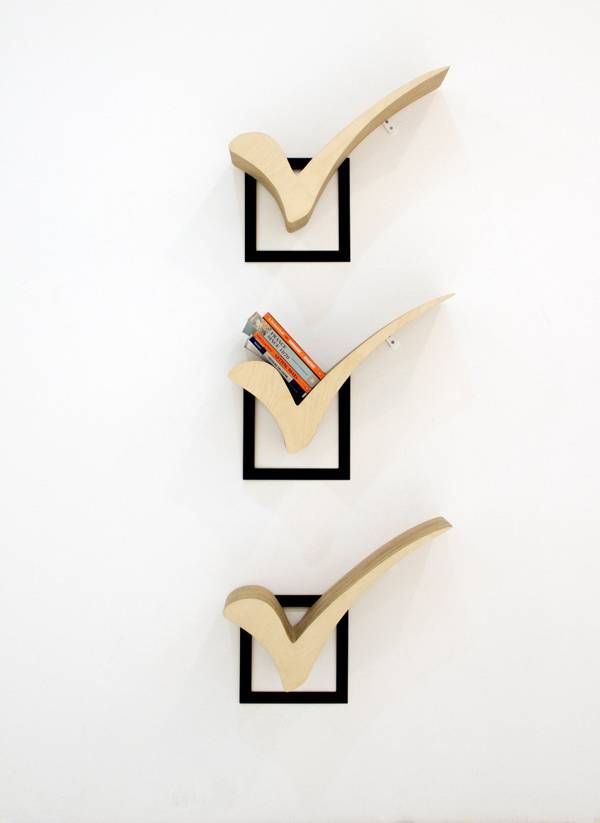 These checkmark shelves might be the perfect way to check books off your to-be-read list. Jongho Park is the creator.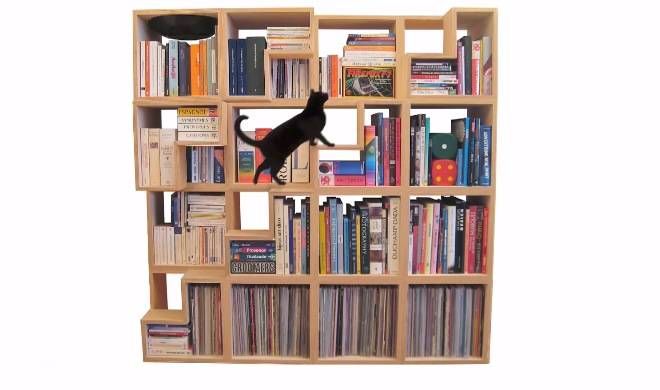 Finally, this shelving unit is for fellow feline owners. Do you have a tree dweller or two like I do (that is, cats who like climbing and being up high)? This bookshelf is specifically made for cats to coexist with your books. Corentin Dombrecht is the designer of this and yes, you have to watch the video on site.
Check out some of our previous glimpses into practical and impractical bookshelves and dream about your perfect fantasy library: