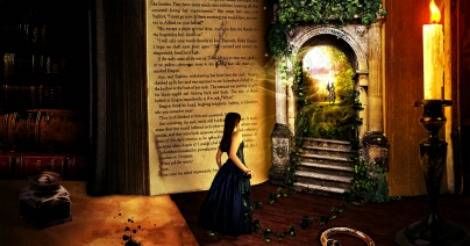 Lists
19 Escapist Reads For When You Just Can't.
This content contains affiliate links. When you buy through these links, we may earn an affiliate commission.
While we at the Riot take some time off to rest and catch up on our reading, we're re-running some of our favorite posts from the last several months. Enjoy our highlight reel, and we'll be back with new stuff on Tuesday, January 3rd.
This post originally ran November 1, 2016.
---
Reading to escape gets a bad rap sometimes. I've had people tell me it's avoidant, cowardly, unhealthy. There's an association between reading to escape and being unable to deal with the real world.
But you know what? That's nonsense.
Taking a vacation is good for you. I think there's often nothing better for my mind when I'm feeling anxious, stressed, overwhelmed, or worn out than to get away from my own thoughts for a while. Fantasy is my favorite for escapist reading, but any book that draws me in and gets me focusing on problems different from the ones in my life will do the trick.
As long as you don't substitute reading escapist books for life forever, you're just giving yourself a break and letting yourself feel good instead of bad for a while. You'll go back to dealing with reality when the book is over, and you'll be refreshed.
And if you need to read two books before returning to reality? That's fine, too.
Here are 19 escapist reads. Administer as needed.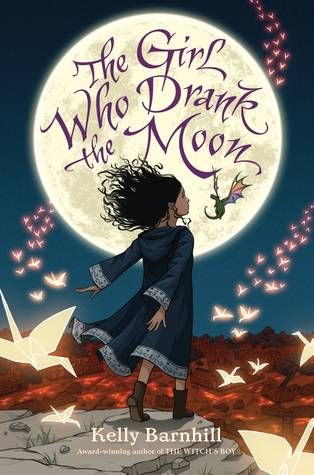 The Girl Who Drank the Moon by Kelly Barnhil: Gorgeously crafted YA fantasy with the feel of a classic, previously undiscovered fairy tale. Creepy and happy and unique; totally absorbing.
Romancing the Duke by Tessa Dare: Totally zany and utterly amazing. A romance novel with sizzling sexual tension (and sex) set in a dilapidated castle has classic Gothic overtones, but with a strong dose of well-executed absurdity as the main character's author father's bedtime stories seem to be trying to come to life.
The Palace of Illusions by Chitra Banerjee Divakaruni: I haven't read this one yet, but it's high on my list. I hear it has a wonderful half-history, half-myth feel with a strong woman at the front of the story.
Faithful by Alice Hoffman: This book might seem like it's going to be one of those tragedy-fest novels that just tries to make you cry: but it gets the tragedy over before the narration even starts, and then it devotes itself to following the main character as she finds a way to live life and figure out how to be a person in the wake of a life-altering experience. It's about persevering until your heart finds a way to wake up.
The Arcana Chronicles by Kresley Cole: This series is YA fantasy, but in a way that's a little Mad Max, a little zombie thriller, a little Hunger Games, but set in post-apocalyptic Louisiana in a world where teenagers chosen by the gods fight to the death with powers granted to them based on the major Arcana from tarot cards. These books are guilty of a severe love triangle and the heroine's undeniable resemblance to Posion Ivy, but you'll still want to devour them.
Nine Rules to Break When Romancing a Rake by Sarah MacLean: I have a weakness for a certain kind of character in romance novels (and this probably reveals a lot about me) but I can't resist a generally well-behaved woman who suddenly learns to be bold and take risks. Callie goes from doing what she's supposed to do doing what she's always wanted to do and it's thrilling to follow along as it happens.
The Grace of Kings by Ken Liu : This is the first in a fairly new epic fantasy series that has won all kinds of awards. A bandit and the son of a deposed duke join forces to work towards the overthrow of the emperor – but what will happen once the two friends find themselves leading opposing factions?
Uprooted by Naomi Novik: This book feels like an old-timey fairy tale: eerie and magical and speaking to essential human truths. It manages to feel simple even though it's intricate, and it's utterly adsorbing.
Good Omens: The Nice and Accurate Prophecies of Agnes Nutter, Witch by Neil Gaiman and Terry Pratchett: The most delightful book about the apocalypse you'll ever read. This is both my favorite Gaiman and my favorite Pratchett.
The Vampire Diaries by by L. J. Smith: I've read this entire series twice: once while recovering from minor surgery, and once while stuck on my couch after a leg injury. I have my quibbles with certain aspects of these books, but the story as a whole is dramatic and absorbing and perfect for throwing yourself into.
Seraphina by Rachel Hartman: Serephina is a book that uses a completely fantastical premise – what if a young woman found out she was part dragon in a world where that's a taboo? – in a very real way that ties in so many sympathetic, real world feelings in a way that feels just distant enough to be cathartic without being too on-the-nose. It's equally about self-acceptance and dragons.
Shadowshaper by Daniel José Older: This book is my favorite kind of urban fantasy. It takes the real world and adds a healthy dash of "but what if this is what's really going on?". I especially love the way that the characters in Shadowshaper access the magic in their world by creating art.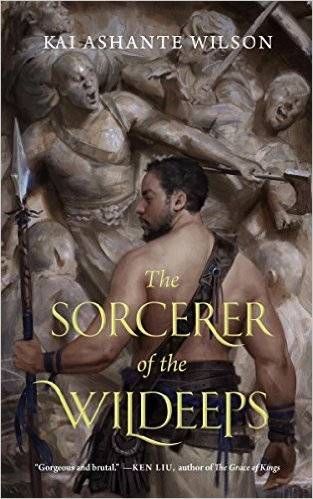 The Sorcerer of the Wildeeps by Kai Ashante Wilson: This book caught my attention because of an amazing quote that Daniel José Older, author of Shadowshaper (above) gave about it. I can't do better than him so here's what he said:
"The unruly lovechild of Shakespeare, Baldwin, George RR Martin and Ghostface Killah — this was a book I could not put down."
The Harry Potter series by J. K. Rowling: Do I need to explain this one? I reread HP in its 7-book entirety at least once every couple of years. The audio books are amazing, also – and perfect to listen to while doing other things if you already know the series well. Stop before the final epilogue to keep the magic alive.
The Girl from Everywhere by Heidi Heilig: This book has the dreamiest concept – it's about a crew who travels through time and space and even to imaginary places, thanks to their captain's ability to sail their ship to destinations on historical maps, as long as the maps are genuine.
The Graceling Realm series by Kristin Cashore: I love this series!! Strong women, a creative universe, and plot that won't leave any room in your head for your own woes. Fire is my favorite, but you should start with Graceling and end with Bitterblue.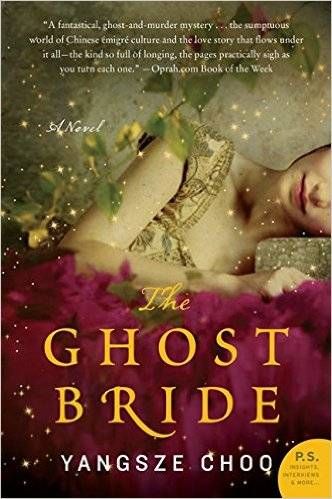 The Ghost Bride by Yangsze Choo: When Li Lan, daughter of a respectable but impoverished family, finally receives a marriage proposal, the offer is not what she'd hoped for. The Lim family wants her to marry their recently deceased son in a "ghost marriage," a rare but traditional practice. Such a union is said to calm a distressed spirit. Li Lan has a difficult decision to make, and when she starts being drawn into the Chinese afterlife in her dreams, it doesn't make things any easier.
The Grisha Trilogy by Leigh Bardugo: It's undeniable that fantasy series with strong women as the hero are my ultimate jam. My love for The Grisha Trilogy's Alina is already well documented here on BR. I also happen to believe that this trilogy has something unusual and wonderful: a perfect ending. (I don't necessarily mean a happy ending: #nospoilers. I mean that I think the story concludes in just the right way.)
What do you read when you're feeling escapist?