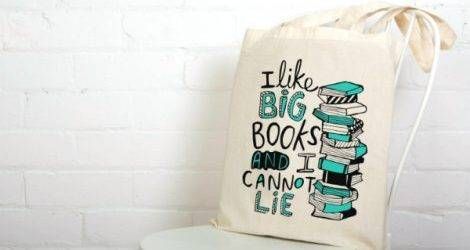 18 Book Bags (And Totes) You'll Want To Spend Your Holiday Loot On
If you got any loot, that is. We don't really do holiday gifts for the adults in my family, buuut that money I didn't spend could still be considered up for spending on book bags and totes, right?
*puts on sunglasses* Totes.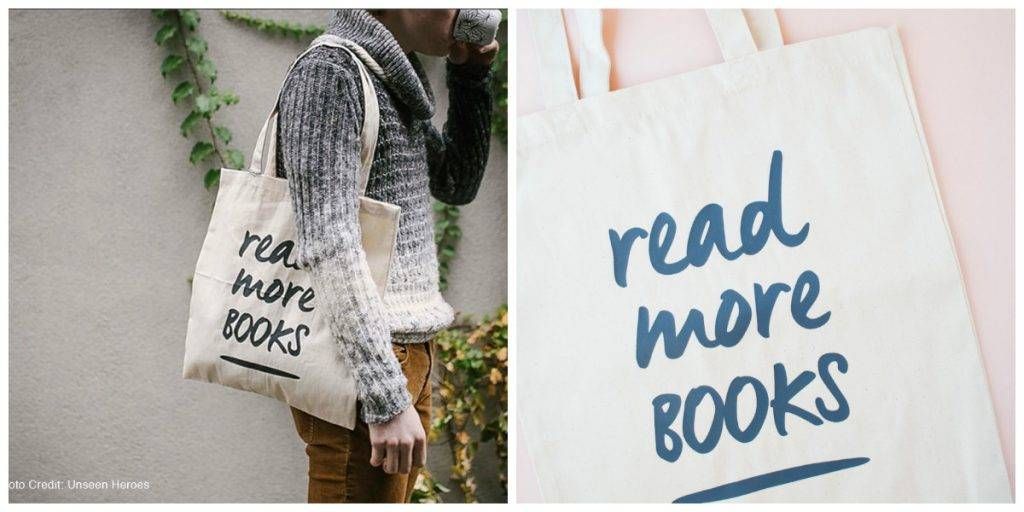 1. "Read More Books" Tote from Graphic Anthology, $13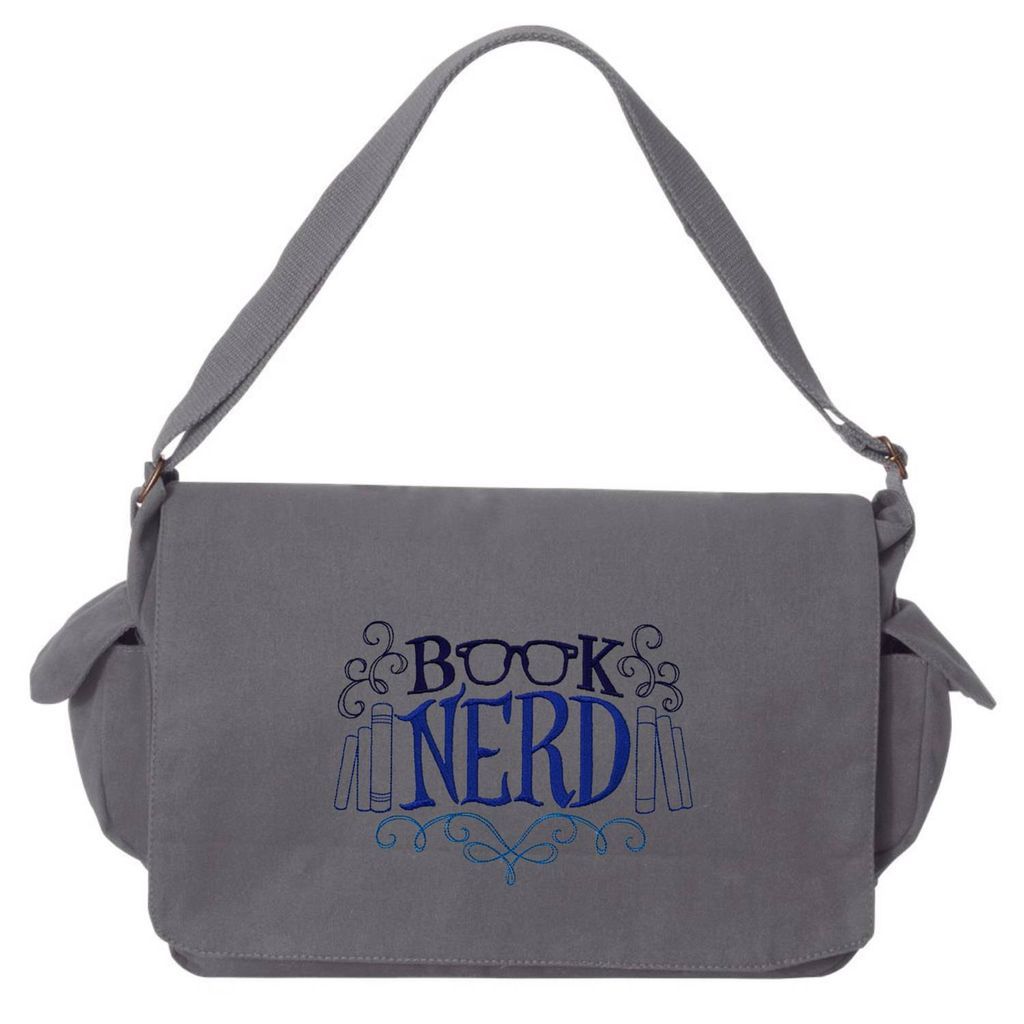 2. "Book Nerd" Messenger Bag from Jumping Jackalope, $50
Available in 7 different colors.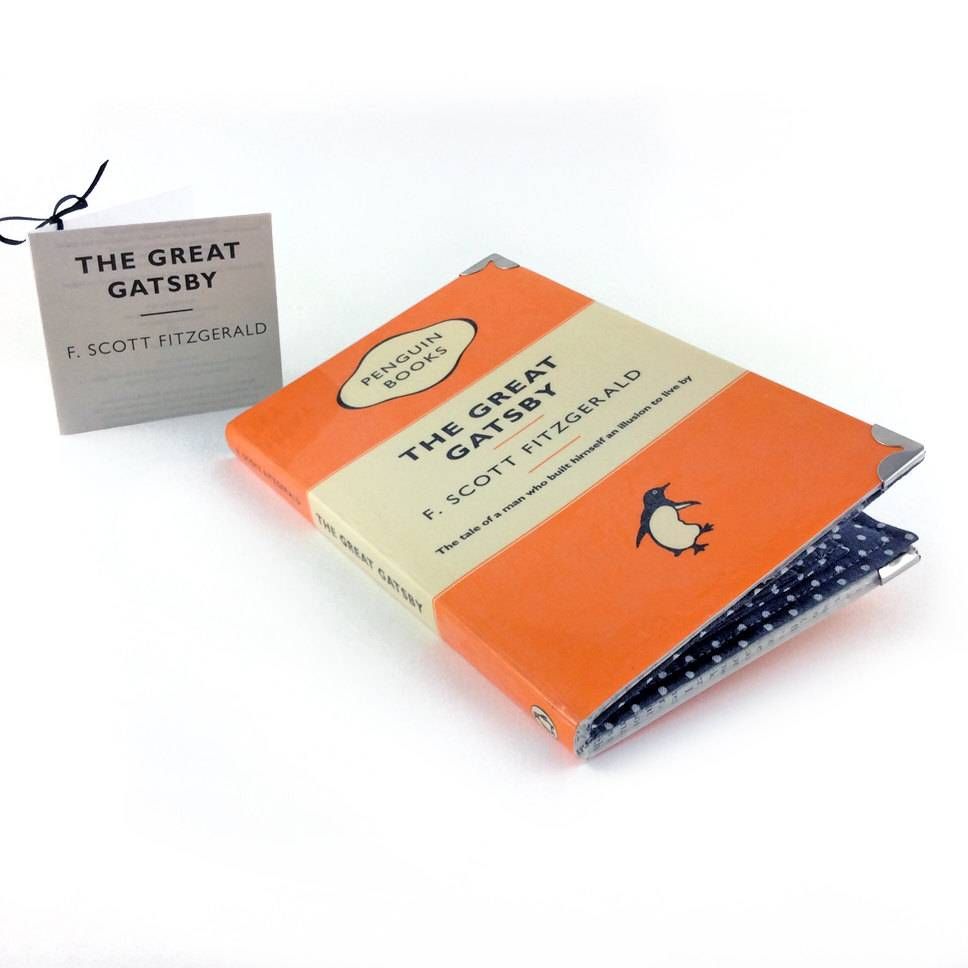 3. Great Gatsby Book Cover Wallet from BagsyMeFirst, $60.41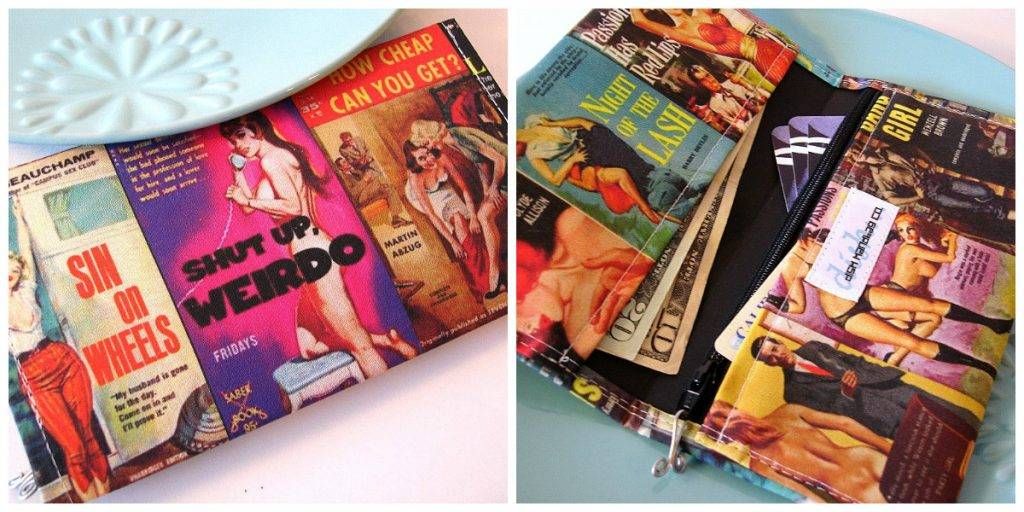 4. Pulp Fiction Covers Checkbook Cover/Wallet from dishhandbags, $10
My fave part is "Shut Up, Weirdo."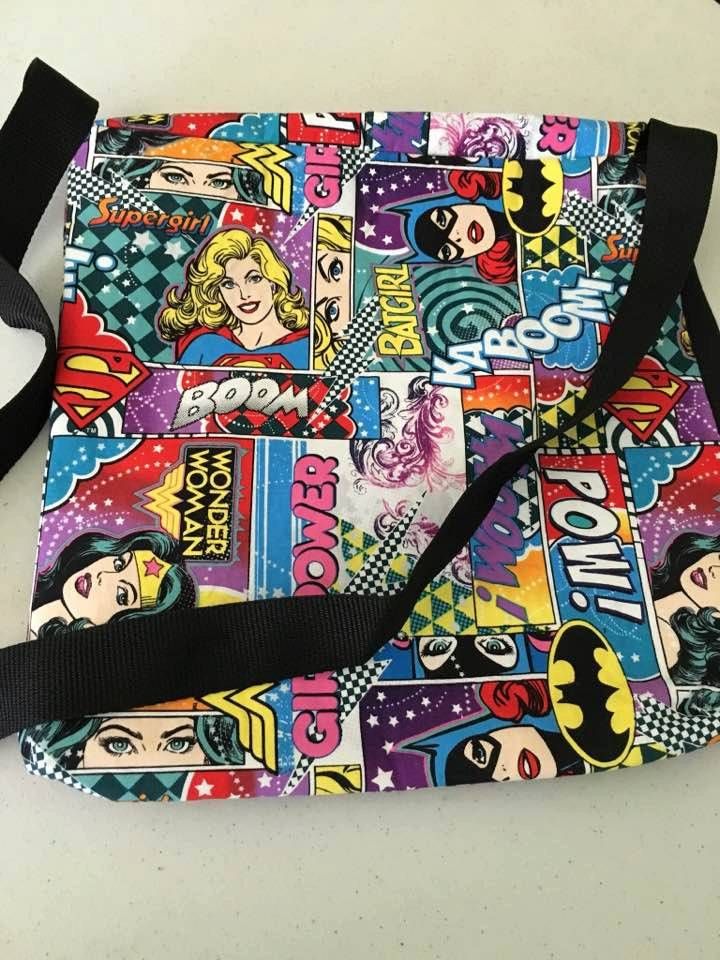 5. DC Girls Messenger Bag from JustaGalNW, $30
GIRL POWER!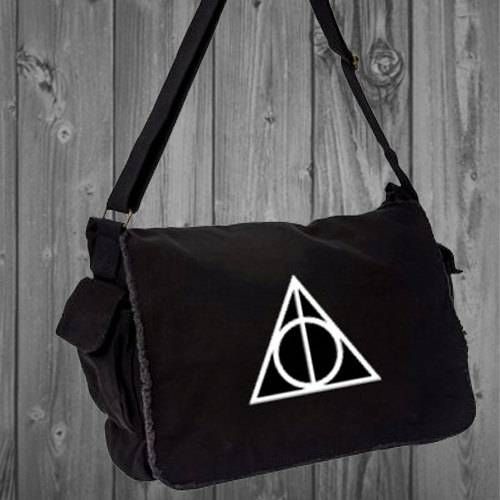 6. Deathly Hallows Messenger Bag from Blaspheme Boutique, $40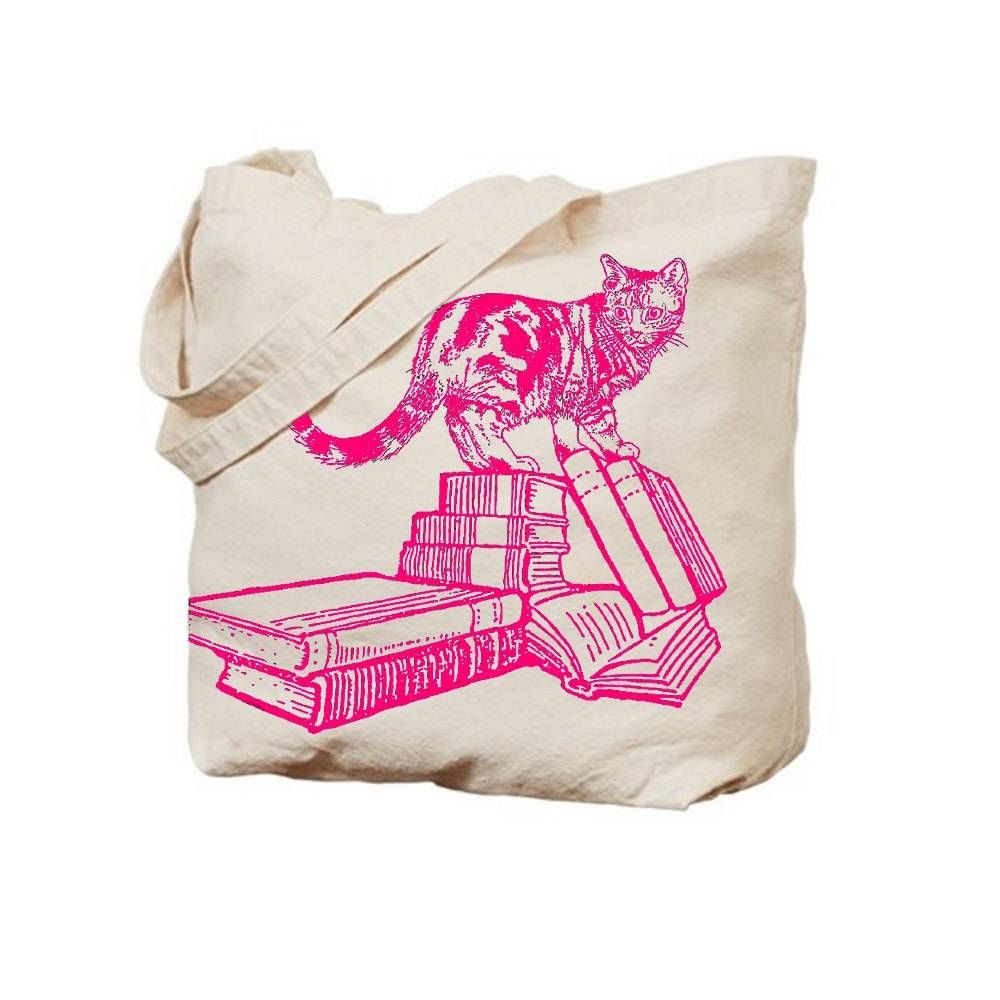 7. Cat On A Stack Of Books Tote Bag from Bruno and Betty, $12
Four colors of ink available!
8. Melville Quote Tote from Obvious State, $24
(I love just about everything Obvious State makes, including these book totes.)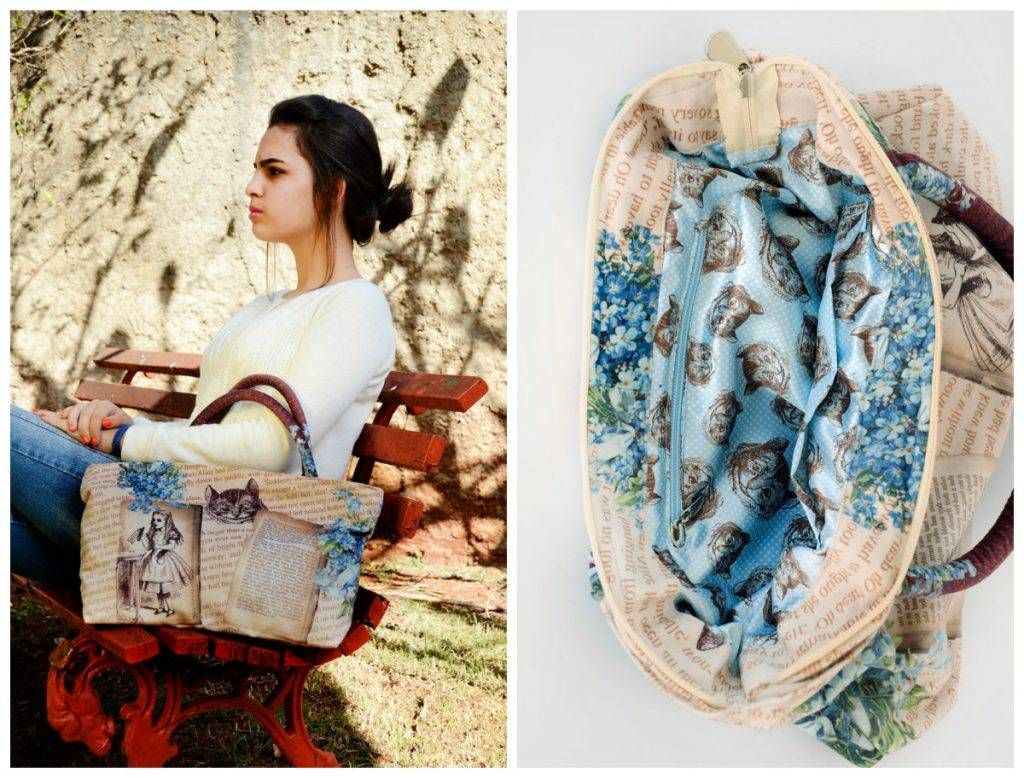 9. Alice in Wonderland Handbag from EnjoyTheTraffic, $80
That Cheshire Cat lining is SLAYING me.
10. OOAK Edgar Allan Poe Crossbody Purse from Sweet Sequels, $48
I envy the lucky person who gets your hands on this book bag. Brag in the comments if it's you.
11. "Read 'Em And Weep" Tote from boygirlparty, $24
There's something about cats and books together that just feels so right.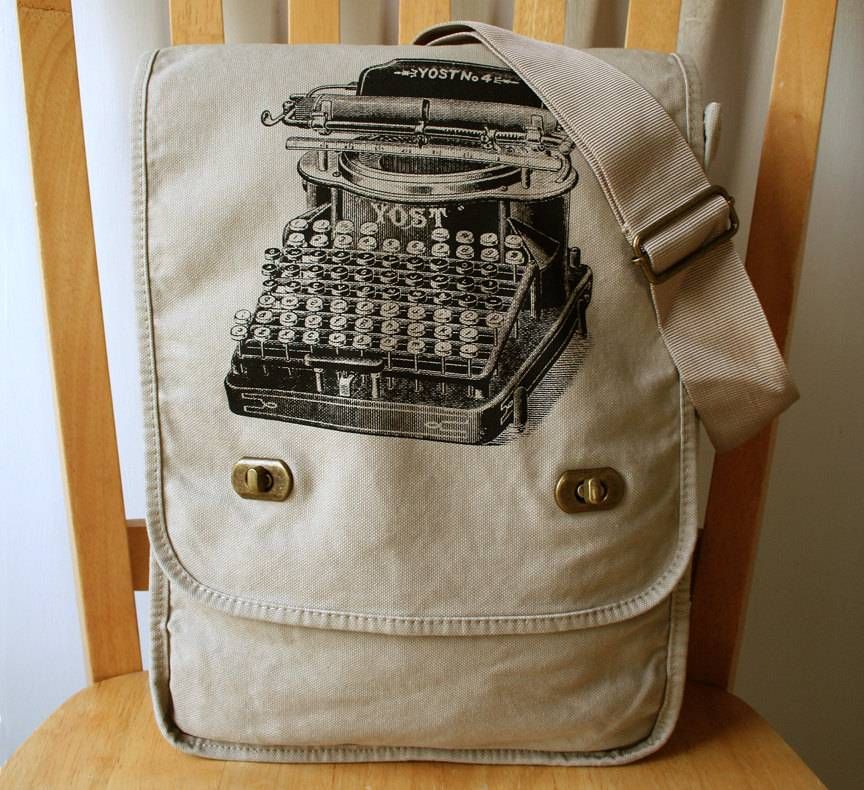 12. Typewriter Messenger Bag from catbirdcreatures, $30
Hand-printed and available in 8 colors. I'm so into this.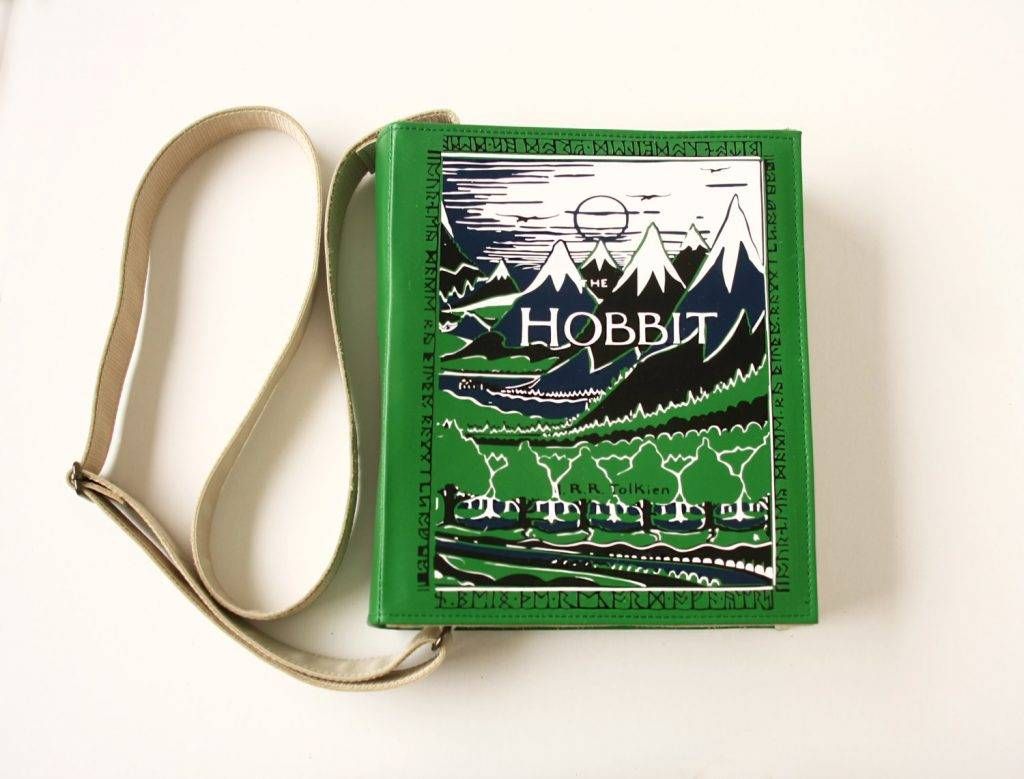 13. The Hobbit Handmade Leather Bag from krukrustudio, $170 and up
I know. It's a LOT. But look at that quality! Available in many designs, but be prepared to wait a few weeks to receive your bag.
14. Holden Caulfield Tote Bag from LouSimArt, $11.96
This shop has many items adorned with Holden, if you're a fan.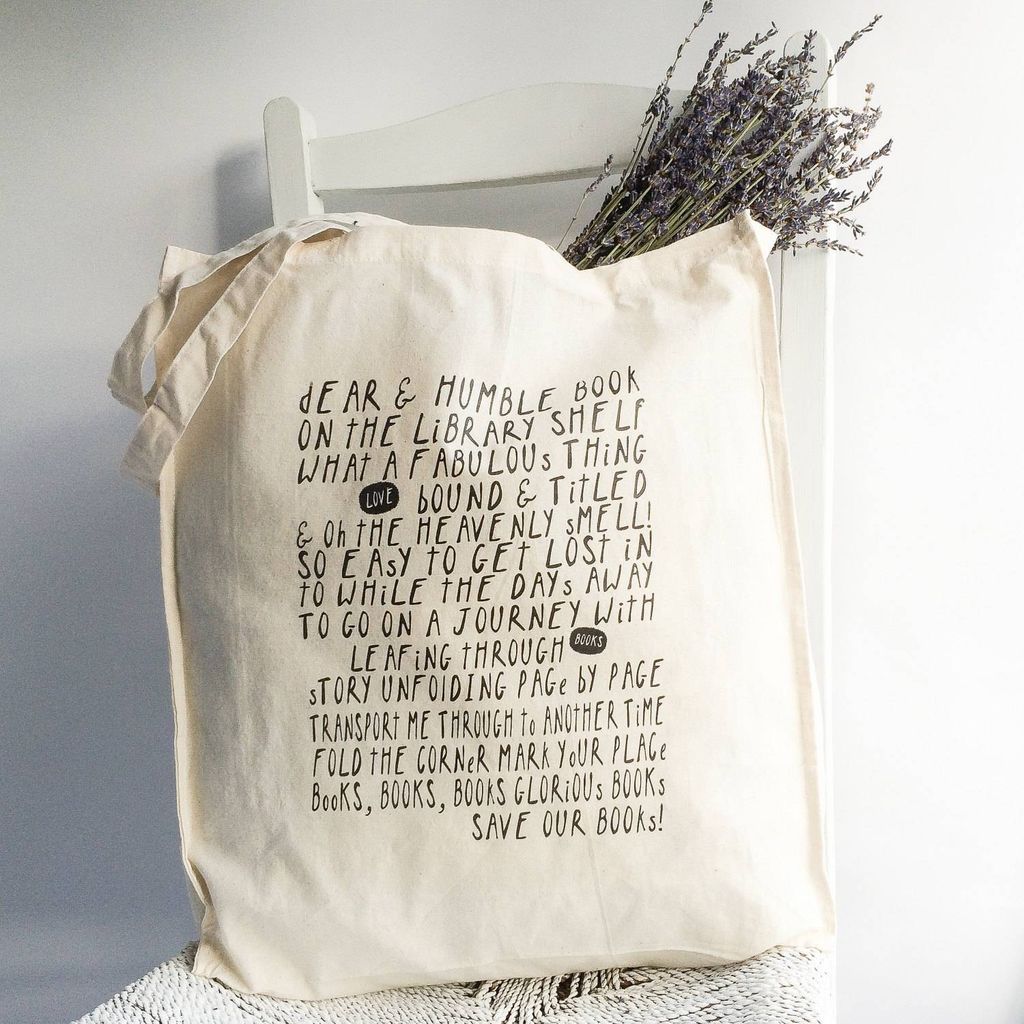 15. "Glorious Books" Tote from loacollection, $14.48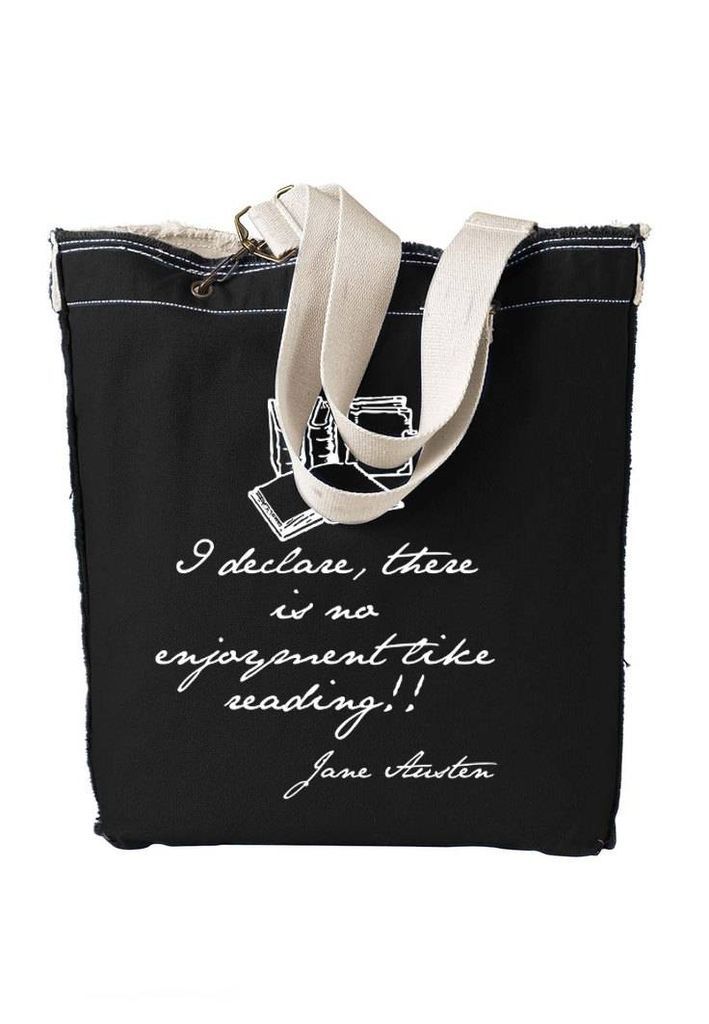 16. Jane Austen Reading Books Quote Tote Bag from NerdGirlTees, $32
Also available as a cinch bag ($27), field bag ($30), and a messenger bag ($45).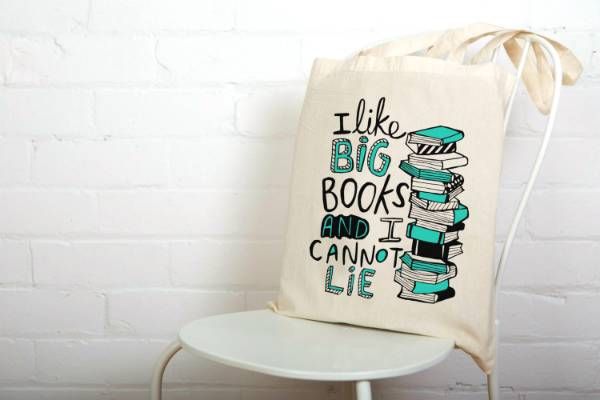 17. "I Like Big Books" Tote Bag from KatieAbeyDesign, $8.81
It's true, I do.
18. Old Books Tote from Maya Red Photography, $28.80 and up
BRB, buying all the book bags. Which one's your favorite? Find even more bookish goods in our weekly Book Fetish column.
(Images from product listings. They belong to the individual sellers.)