Newsletter 1
170 YA Books Hitting Shelves January – March 2017
This content contains affiliate links. When you buy through these links, we may earn an affiliate commission.
'Tis the season, YA book lovers, for another round-up of books hitting shelves over the next three months. Though this isn't completely comprehensive, it's damn close, and you can fill out some of the gaps in coverage here with this list of YA nonfiction hitting shelves and winter-releasing YA paperbacks.
Stars beside titles below indicate the book is part of a series. Note that publication dates change, so some of these may differ. Get ready to get your 2017 reading on hard.
January
Almost Autumn by Marianne Kaurin (1/3): It's October 1942, in Oslo, Norway. Fifteen-year-old Ilse Stern is waiting to meet boy-next-door Hermann Rod for their first date. She was beginning to think he'd never ask her; she's had a crush on him for as long as she can remember.
But Hermann won't be able to make it tonight. What Ilse doesn't know is that Hermann is secretly working in the Resistance, helping Norwegian Jews flee the country to escape the Nazis. The work is exhausting and unpredictable, full of late nights and code words and lies to Hermann's parents, to his boss… to Ilse.
And as life under German occupation becomes even more difficult, particularly for Jewish families like the Sterns, the choices made become more important by the hour: To speak up or to look away? To stay or to flee? To act now or wait one more day?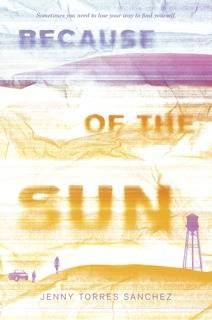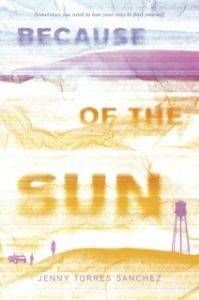 Because of the Sun by Jenny Torres Sanchez (1/3): Dani Falls learned to tolerate her existence in suburban Florida with her brash and seemingly unloving mother by embracing the philosophy Why care? It will only hurt. So when her mother is killed in a sudden and violent manner, Dani goes into an even deeper protection mode, total numbness. It's the only way she can go on.
But when Dani chooses The Stranger by Albert Camus as summer reading for school, it feels like fate. The main character's alienation after his mother's death mirrors her own.
Dani's life is thrown into further turmoil when she is sent to New Mexico to live with an aunt she never knew she had. The awkwardness between them is palpable. To escape, Dani takes long walks in the merciless heat. One day, she meets Paulo, who understands how much Dani is hurting. Although she is hesitant at first, a mutual trust and affection develop between Dani and Paulo, and Dani begins to heal. And as she and her aunt begin to connect, Dani learns about her mother's past. Forgiving isn't easy, but maybe it's the only way to move forward.
*The Cursed Queen by Sarah Fine (1/3): Ansa has always been a fighter.
As a child, she fought the invaders who murdered her parents and snatched her as a raid prize. She fought for her place next to Thyra, the daughter of the Krigere Chieftain. She fought for her status as a warrior in her tribe: blood and victory are her way of life. But the day her Krigere cross the great lake and threaten the witch queen of the Kupari, everything changes.
Cursed by the queen with fire and ice, Ansa is forced to fight against an invisible enemy—the dark magic that has embedded itself deep in her bones. The more she seeks to hide it, the more dangerous it becomes. And with the Krigere numbers decimated and the tribe under threat from the traitorous brother of the dead Chieftain, Ansa is torn between her loyalty to the Krigere, her love for Thyra, and her own survival instincts.
With her world in chaos and each side wanting to claim her for their own, only one thing is certain: unless Ansa can control the terrible magic inside her, everything she's fought for will be destroyed.
Flicker and Mist by Mary G. Thompson (1/3): Romance, intrigue, and plenty of action are woven into a rich and suspenseful narrative in this powerful YA fantasy. The mixed-race heroine Myra is a Flickerkin and can flicker (become invisible) at will. She hasn't cultivated or revealed this ability, since Flickerkin are persecuted as potential criminals and spies. When invisible people become tricksters and then murderers, Myra's Flickerkin heritage becomes a deadly secret, putting her relationship with the leader's son—and her own life—in jeopardy. Loyalties shift and difficult choices are made before Myra understands who she wants to be.
Flower by Shea Olsen, Elizabeth Craft (1/3): These are the things that I've always wanted:
To get the top grades in my class.
To make my grandmother proud.
And most of all, proof that I could succeed where the rest of my family had not: a Stanford acceptance letter, early admission.
My mother and my sister were obsessed with boys and love and sex. So obsessed that they lost sight of their futures, of what they wanted. And in the end, they lost everything.
I'll never let a boy distract me. I promised my grandmother that.
But that was before Tate.
Before the biggest pop star on the planet took an interest in me.
Before private planes and secret dates and lyrics meant for me alone.
There's so much I don't know. Like why he left music. Where he goes when we're not together. What dark past he's hiding. But when we kiss, the future feels far away. And now…I'm not sure what I want.
Freeks by Amanda Hocking (1/3): Welcome to Gideon Davorin's Traveling Sideshow, where necromancy, magical visions, and pyrokinesis are more than just part of the act…
Mara has always longed for a normal life in a normal town where no one has the ability to levitate or predict the future. Instead, she roams from place to place, cleaning the tiger cage while her friends perform supernatural feats every night.
When the struggling sideshow is miraculously offered the money they need if they set up camp in Caudry, Louisiana, Mara meets local-boy Gabe…and a normal life has never been more appealing.
But before long, performers begin disappearing and bodes are found mauled by an invisible beast. Mara realizes that there's a sinister presence lurking in the town with its sights set on getting rid of the sideshow freeks. In order to unravel the truth before the attacker kills everyone Mara holds dear, she has seven days to take control of a power she didn't know she was capable of—one that could change her future forever.
Life in a Fishbowl by Len Vlahos (1/3): Fifteen-year-old Jackie Stone is a prisoner in her own house. Everything she says and does 24/7 is being taped and broadcast to every television in America. Why? Because her dad is dying of a brain tumor and he has auctioned his life on eBay to the highest bidder: a ruthless TV reality show executive at ATN.
Gone is her mom's attention and cooking and parent-teacher conferences. Gone is her sister's trust ever since she's been dazzled by the cameras and new-found infamy. Gone is her privacy. Gone is the whole family's dignity as ATN twists their words and makes a public mockery of their lives on Life and Death. But most of all, Jackie fears that one day very soon her father will just be . . . gone. Armed only with her ingenuity and the power of the internet, Jackie is determined to end the show and reclaim all of their lives, even in death.
Love and First Sight by Josh Sundquist (1/3): On his first day at a new school, blind sixteen-year-old Will Porter accidentally groped a girl on the stairs, sat on another student in the cafeteria, and somehow drove a classmate to tears. High school can only go up from here, right?
As Will starts to find his footing, he develops a crush on a charming, quiet girl named Cecily. Then an unprecedented opportunity arises: an experimental surgery that could give Will eyesight for the first time in his life. But learning to see is more difficult than Will ever imagined, and he soon discovers that the sighted world has been keeping secrets. It turns out Cecily doesn't meet traditional definitions of beauty–in fact, everything he'd heard about her appearance was a lie engineered by their so-called friends to get the two of them together. Does it matter what Cecily looks like? No, not really. But then why does Will feel so betrayed?
*Maresi by Maria Turtschaninoff (1/3): Only women and girls are allowed in the Red Abbey, a haven from abuse and oppression. Maresi, a thirteen-year-old novice there, arrived in the hunger winter and now lives a happy life in the Abbey, protected by the Mother and reveling in the vast library in the House of Knowledge, her favorite place. Into this idyllic existence comes Jai, a girl with a dark past. She has escaped her home after witnessing the killing of her beloved sister. Soon the dangers of the outside world follow Jai into the sacred space of the Abbey, and Maresi can no longer hide in books and words but must become one who acts.
That Burning Summer by Lydia Syson (1/3): It's July 1940 on the south coast of England. A plane crash-lands in the marsh, and sixteen-year-old Peggy finds its broken pilot—a young Polish airman named Henryk. Afraid and unwilling to return to the fight, Henryk needs a place to hide, and Peggy helps him find his way to a remote, abandoned church.
Meanwhile, Peggy's eleven-year-old brother Ernest is doing his best to try to understand the war happening around him. He's reading all the pamphlets—he knows all the rules, he knows exactly what to do in every situation. He's prepared, but not for Peggy's hidden pilot.
The Book Jumper by Mechthild Gläser (1/3): Amy Lennox doesn't know quite what to expect when she and her mother pick up and leave Germany for Scotland, heading to her mother's childhood home of Lennox House on the island of Stormsay.
Amy's grandmother, Lady Mairead, insists that Amy must read while she resides at Lennox House—but not in the usual way. It turns out that Amy is a book jumper, able to leap into a story and interact with the world inside. As thrilling as Amy's new power is, it also brings danger—someone is stealing from the books she visits, and that person may be after her life. Teaming up with fellow book jumper Will, Amy vows to get to the bottom of the thefts—at whatever the cost.
The Hundred Lies of Lizzie Lovett by Chelsea Sedoti (1/3): A teenage misfit named Hawthorn Creely inserts herself in the investigation of missing person Lizzie Lovett, who disappeared mysteriously while camping with her boyfriend. Hawthorn doesn't mean to interfere, but she has a pretty crazy theory about what happened to Lizzie. In order to prove it, she decides to immerse herself in Lizzie's life. That includes taking her job… and her boyfriend. It's a huge risk — but it's just what Hawthorn needs to find her own place in the world.
The Truth of Right Now by Kara Lee Corthron (1/3): Lily is returning to her privileged Manhattan high school after a harrowing end to her sophomore year and it's not pretty. She hates chemistry and her spiteful lab partner, her friends are either not speaking to her or suffocating her with concerned glances, and nothing seems to give her joy anymore. Worst of all, she can't escape her own thoughts about what drove her away from everyone in the first place.
Enter Dari (short for Dariomauritius), the artistic and mysterious transfer student, adept at cutting class. Not that he'd rather be at home with his domineering Trinidadian father. Dari is everything that Lily needs: bright, creative, honest, and unpredictable. And in a school where no one really stands out, Dari finds Lily's sensitivity and openness magnetic. Their attraction ignites immediately, and for the first time in what feels like forever, Lily and Dari find happiness in each other.
In twenty-first-century New York City, the fact that Lily is white and Dari is black shouldn't matter that much, but nothing's as simple as it seems. When tragedy becomes reality, can friendship survive even if romance cannot?
Under Rose-Tainted Skies by Louise Gornall (1/3): Norah has agoraphobia and OCD. When groceries are left on the porch, she can't step out to get them. Struggling to snag the bags with a stick, she meets Luke. He's sweet and funny, and he just caught her fishing for groceries. Because of course he did.
Norah can't leave the house, but can she let someone in? As their friendship grows deeper, Norah realizes Luke deserves a normal girl. One who can lie on the front lawn and look up at the stars. One who isn't so screwed up.
The Witch's Vacuum and Other Stories by Terry Pratchett (1/3): Do you believe in magic? Can you imagine a war between wizards? An exciting journey in an airship or down in a submarine? Would you like to meet the fastest truncheon in the Wild West?
The Witch's Vacuum Cleaner is the second fabulously funny short-story collection from the late acclaimed storyteller Terry Pratchett. A follow-up to Dragons at Crumbling Castle, this second batch of storytelling gems features stories written when Sir Terry was just seventeen years old and working as a junior reporter. In these pages, new Pratchett fans will find wonder, mayhem, sorcery, and delight—and loyal readers will recognize the seeds of ideas that went on to influence his most beloved tales later in life.
*Wayfarer by Alexandra Bracken (1/3): All Etta Spencer wanted was to make her violin debut when she was thrust into a treacherous world where the struggle for power could alter history. After losing the one thing that would have allowed her to protect the Timeline, and the one person worth fighting for, Etta awakens alone in an unknown place and time, exposed to the threat of the two groups who would rather see her dead than succeed. When help arrives, it comes from the last person Etta ever expected—Julian Ironwood, the Grand Master's heir who has long been presumed dead, and whose dangerous alliance with a man from Etta's past could put them both at risk.
Meanwhile, Nicholas and Sophia are racing through time in order to locate Etta and the missing astrolabe with Ironwood travelers hot on their trail. They cross paths with a mercenary-for-hire, a cheeky girl named Li Min who quickly develops a flirtation with Sophia. But as the three of them attempt to evade their pursuers, Nicholas soon realizes that one of his companions may have ulterior motives.
As Etta and Nicholas fight to make their way back to one another, from Imperial Russia to the Vatican catacombs, time is rapidly shifting and changing into something unrecognizable… and might just run out on both of them.
Whenever I'm With You by Lydia Sharp (1/3): After Gabi's parents' divorce, she moves from California to Alaska with her dad. At first, it feels like banishment—until she meets Kai. He welcomes her into his life, sharing his family, his friends, and his warmth. But as winter approaches, Kai pulls away for seemingly no reason at all. He's quiet, withdrawn. Then one day, he disappears.
Kai's twin brother, Hunter, believes Kai is retracing their missing father's steps in the wilderness north of Anchorage. There's a blizzard on the way, and Kai is alone out there. Gabi's frustration over his emotional distance quickly turns to serious concern. This is the boy who saved her from the dark. She can't lose him to it.
So Gabi and Hunter agree to head out together on a wild journey north—a trip that will challenge them physically and emotionally, as they try to convince the boy they love to return home.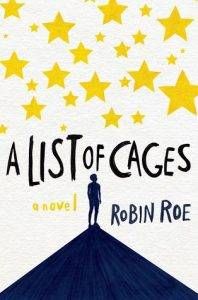 A List of Cages by Robin Roe (1/10): When Adam Blake lands the best elective ever in his senior year, serving as an aide to the school psychologist, he thinks he's got it made. Sure, it means a lot of sitting around, which isn't easy for a guy with ADHD, but he can't complain, since he gets to spend the period texting all his friends. Then the doctor asks him to track down the troubled freshman who keeps dodging her, and Adam discovers that the boy is Julian–the foster brother he hasn't seen in five years.
Adam is ecstatic to be reunited. At first, Julian seems like the boy he once knew. He's still kind hearted. He still writes stories and loves picture books meant for little kids. But as they spend more time together, Adam realizes that Julian is keeping secrets, like where he hides during the middle of the day, and what's really going on inside his house. Adam is determined to help him, but his involvement could cost both boys their lives.
Beheld by Alex Flinn (1/10): Being a powerful witch, Kendra has survived it all. Since she first beheld James over three hundred years ago, Kendra has tangled with witch hunters and wolves, helped a miller's daughter spin straw into gold, cowered in London as German bombs fell, and lived through who knows how many shipwrecks. But her powers have limits, and immortality can be lonely. Kendra isn't ready to stop searching for the warlock she had met centuries ago.
With the help of her magic mirror, Kendra will travel the world to reconnect with her lost love—and, of course, she can't help but play a hand in a few more stories along the way.
Factory Girl by Josanne La Valley (1/10): In order to save her family's farm, Roshen, sixteen, must leave her rural home to work in a factory in the south of China. There she finds arduous and degrading conditions and contempt for her minority (Uyghur) background. Sustained by her bond with other Uyghur girls, Roshen is resolved to endure all to help her family and ultimately her people. A workplace survival story, this gritty, poignant account focuses on a courageous teen and illuminates the value—and cost—of freedom.
*Frostblood by Elly Blake (1/10): Seventeen-year-old Ruby is a fireblood who must hide her powers of heat and flame from the cruel frostblood ruling class that wants to destroy all that are left of her kind. So when her mother is killed for protecting her and rebel frostbloods demand her help to kill their rampaging king, she agrees. But Ruby's powers are unpredictable, and she's not sure she's willing to let the rebels and an infuriating (yet irresistible) young man called Arcus use her as their weapon.
All she wants is revenge, but before they can take action, Ruby is captured and forced to take part in the king's tournaments that pit fireblood prisoners against frostblood champions. Now she has only one chance to destroy the maniacal ruler who has taken everything from her and from the icy young man she has come to love.
The Last Harvest by Kim Liggett (1/10): "I plead the blood."
Those were the last words seventeen-year-old golden boy quarterback Clay Tate heard rattling from his dad's throat when he discovered him dying on the barn floor of the Neely Cattle Ranch, clutching a crucifix to his chest.
Now, on the first anniversary of the Midland, Oklahoma slaughter, the whole town's looking at Clay like he might be next to go over the edge. Clay wants to forget the past, but the sons and daughters of the Preservation Society—a group of prominent farmers his dad accused of devil worship—won't leave him alone. Including Ali, his longtime crush, who suddenly wants to reignite their romance after a year of silence, and hated rival Tyler Neely, who's behaving like they're old friends.
Even as Clay tries to reassure himself, creepy glances turn to sinister stares and strange coincidences build to gruesome rituals—but when he can never prove that any of it happened, Clay worries he might be following his dad down the path to insanity…or that something far more terrifying lies in wait around the corner.
*Poison's Kiss by Breeana Shields (1/10): Marinda has kissed dozens of boys. They all die afterward. It s a miserable life, but being a visha kanya a poison maiden is what she was created to do. Marinda serves the Raja by dispatching his enemies with only her lips as a weapon.
Until now, the men she was ordered to kiss have been strangers, enemies of the kingdom. Then she receives orders to kiss Deven, a boy she knows too well to be convinced he needs to die. She begins to question who she s really working for. And that is a thread that, once pulled, will unravel more than she can afford to lose.
RoseBlood by AG Howard (1/10): In this modern day spin on Leroux's gothic tale of unrequited love turned to madness, seventeen-year-old Rune Germain has a mysterious affliction linked to her operatic talent, and a horrifying mistake she's trying to hide. Hoping creative direction will help her, Rune's mother sends her to a French arts conservatory for her senior year, located in an opera house rumored to have ties to The Phantom of the Opera.
At RoseBlood, Rune secretly befriends the masked Thorn—an elusive violinist who not only guides her musical transformation through dreams that seem more real than reality itself, but somehow knows who she is behind her own masks. As the two discover an otherworldly connection and a soul-deep romance blossoms, Thorn's dark agenda comes to light and he's forced to make a deadly choice: lead Rune to her destruction, or face the wrath of the phantom who has haunted the opera house for a century, and is the only father he's ever known.
Stone Mirrors: The Sculpture and Silence of Edmonia Lewis by Jeannine Atkins (1/10): A sculptor of historical figures starts with givens but creates her own vision. Edmonia Lewis was just such a sculptor, but she never spoke or wrote much about her past, and the stories that have come down through time are often vague or contradictory. Some facts are known: Edmonia was the daughter of an Ojibwe woman and an African-Haitian man. She had the rare opportunity to study art at Oberlin, one of the first schools to admit women and people of color, but lost her place after being accused of poisoning and theft, despite being acquitted of both. She moved to Boston and eventually Italy, where she became a successful sculptor.
But the historical record is very thin. The open questions about Edmonia's life seem ideally suited to verse, a form that is comfortable with mysteries. Inspired by both the facts and the gaps in history, author Jeannine Atkins imagines her way into a vision of what might have been.
Teen Hyde: High School Horror by Chandler Baker (1/10): Head Cheerleader Cassidy Hyde's life should have been perfect. But it really, really wasn't, and she's about ready to give up and disappear. Until, the first time she takes Sunshine. This new experimental drug makes Cassidy feel like the perfect, golden girl once again. A little memory loss seems like a small price to pay to get her life back . . . at least until boys start to go missing . . . boys that Cassidy NEVER wanted to think of again.
*Windwitch by Susan Dennard (1/10): After an explosion destroys his ship, the world believes Prince Merik, Windwitch, is dead. Scarred yet alive, Merik is determined to prove his sister's treachery. Upon reaching the royal capital, crowded with refugees, he haunts the streets, fighting for the weak—which leads to whispers of a disfigured demigod, the Fury, who brings justice to the oppressed.
When the Bloodwitch Aeduan discovers a bounty on Iseult, he makes sure to be the first to find her—yet in a surprise twist, Iseult offers him a deal. She will return money stolen from him, if he locates Safi. Now they must work together to cross the Witchlands, while constantly wondering, who will betray whom first?
After a surprise attack and shipwreck, Safi and the Empress of Marstok barely escape with their lives. Alone in a land of pirates, every moment balances on a knife's edge—especially when the pirates' next move could unleash war upon the Witchlands.
*You Don't Know My Name by Kristen Orlando (1/10): Seventeen-year-old Reagan Elizabeth Hillis is used to changing identities overnight, lying to every friend she's ever had, and pushing away anyone who gets too close. Trained in mortal combat and weaponry her entire life, Reagan is expected to follow in her parents' footsteps and join the ranks of the most powerful top-secret agency in the world, the Black Angels. Falling in love with the boy next door was never part of the plan.
Now Reagan has to decide: Will she use her incredible talents and lead the dangerous life she was born into, or throw it all away to follow her heart and embrace the normal life she's always wanted? And does she even have a choice at all?
*Carve The Mark by Veronica Roth (1/17): On a planet where violence and vengeance rule, in a galaxy where some are favored by fate, everyone develops a currentgift, a unique power meant to shape the future. While most benefit from their currentgifts, Akos and Cyra do not—their gifts make them vulnerable to others' control. Can they reclaim their gifts, their fates, and their lives, and reset the balance of power in this world?
Cyra is the sister of the brutal tyrant who rules the Shotet people. Cyra's currentgift gives her pain and power—something her brother exploits, using her to torture his enemies. But Cyra is much more than just a blade in her brother's hand: she is resilient, quick on her feet, and smarter than he knows.
Akos is from the peace-loving nation of Thuvhe, and his loyalty to his family is limitless. Though protected by his unusual currentgift, once Akos and his brother are captured by enemy Shotet soldiers, Akos is desperate to get his brother out alive—no matter what the cost. When Akos is thrust into Cyra's world, the enmity between their countries and families seems insurmountable. They must decide to help each other to survive—or to destroy one another.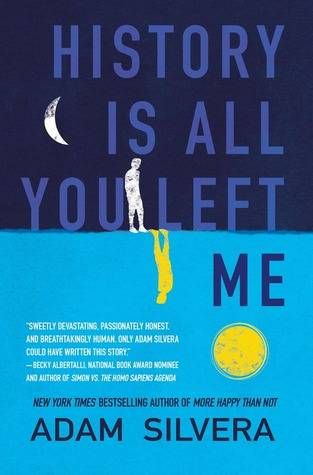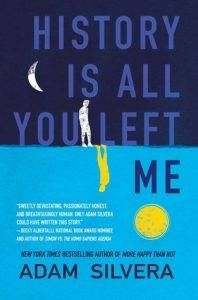 History Is All You Left Me by Adam Silvera (1/17): When Griffin's first love and ex-boyfriend, Theo, dies in a drowning accident, his universe implodes. Even though Theo had moved to California for college and started seeing Jackson, Griffin never doubted Theo would come back to him when the time was right. But now, the future he's been imagining for himself has gone far off course.
To make things worse, the only person who truly understands his heartache is Jackson. But no matter how much they open up to each other, Griffin's downward spiral continues. He's losing himself in his obsessive compulsions and destructive choices, and the secrets he's been keeping are tearing him apart.
If Griffin is ever to rebuild his future, he must first confront his history, every last heartbreaking piece in the puzzle of his life.
The Radius of Us by Marie Marquardt (1/17): Ninety seconds can change a life — not just daily routine, but who you are as a person. Gretchen Asher knows this, because that's how long a stranger held her body to the ground. When a car sped toward them and Gretchen's attacker told her to run, she recognized a surprising terror in his eyes. And now she doesn't even recognize herself.
Ninety seconds can change a life — not just the place you live, but the person others think you are. Phoenix Flores-Flores knows this, because months after setting off toward the U.S. / Mexico border in search of safety for his brother, he finally walked out of detention. But Phoenix didn't just trade a perilous barrio in El Salvador for a leafy suburb in Atlanta. He became that person — the one his new neighbors crossed the street to avoid.
Ninety seconds can change a life — so how will the ninety seconds of Gretchen and Phoenix's first encounter change theirs?
After The Fall by Kate Hart (1/24): Seventeen-year-old Raychel is sleeping with two boys: her overachieving best friend Matt…and his slacker brother, Andrew. Raychel sneaks into Matt's bed after nightmares, but nothing ever happens. He doesn't even seem to realize she's a girl, except when he decides she needs rescuing. But Raychel doesn't want to be his girl anyway. She just needs his support as she deals with the classmate who assaulted her, the constant threat of her family's eviction, and the dream of college slipping quickly out of reach. Matt tries to help, but he doesn't really get it… and he'd never understand why she's fallen into a secret relationship with his brother. The friendships are a precarious balance, and when tragedy strikes, everything falls apart. Raychel has to decide which pieces she can pick up – and which ones are worth putting back together.
Allegedly by Tiffany D. Jackson (1/24): Mary B. Addison killed a baby.
Allegedly. She didn't say much in that first interview with detectives, and the media filled in the only blanks that mattered: A white baby had died while under the care of a church-going black woman and her nine-year-old daughter. The public convicted Mary and the jury made it official. But did she do it? She wouldn't say.
Mary survived six years in baby jail before being dumped in a group home. The house isn't really "home"—no place where you fear for your life can be considered a home. Home is Ted, who she meets on assignment at a nursing home.
There wasn't a point to setting the record straight before, but now she's got Ted—and their unborn child—to think about. When the state threatens to take her baby, Mary must find the voice to fight her past. And her fate lies in the hands of the one person she distrusts the most: her Momma. No one knows the real Momma. But who really knows the real Mary?
*As Red As Blood by Salla Simukka, Owen Frederick Witesman (1/24): Lumikki Andersson has made it a rule to stay out of things that do not involve her. She knows all too well that trouble comes to those who stick their nose where it doesn't belong. But Lumikki's rule is put to the test when she uncovers thousands of washed Euro notes hung to dry in her school's darkroom and three of her classmates with blood on their hands. Literally.
A web of lies and deception now has Lumikki on the run from those determined to get the money back—no matter the cost. At the center of the chaos: Polar Bear, the mythical drug lord who has managed to remain anonymous despite hosting lavish parties and having a notorious reputation. If Lumikki hopes to make it out alive, she'll have to uncover the entire operation.
Even the cold Finnish winter can't hide a culprit determined to stain the streets red.
City of Saints & Thieves by Natalie C. Anderson (1/24): In the shadows of Sangui City, there lives a girl who doesn't exist. After fleeing the Congo as refugees, Tina and her mother arrived in Kenya looking for the chance to build a new life and home. Her mother quickly found work as a maid for a prominent family, headed by Roland Greyhill, one of the city's most respected business leaders. But Tina soon learns that the Greyhill fortune was made from a life of corruption and crime. So when her mother is found shot to death in Mr. Greyhill's personal study, she knows exactly who's behind it.
With revenge always on her mind, Tina spends the next four years surviving on the streets alone, working as a master thief for the Goondas, Sangui City's local gang. It's a job for the Goondas that finally brings Tina back to the Greyhill estate, giving her the chance for vengeance she's been waiting for. But as soon as she steps inside the lavish home, she's overtaken by the pain of old wounds and the pull of past friendships, setting into motion a dangerous cascade of events that could, at any moment, cost Tina her life. But finally uncovering the incredible truth about who killed her mother—and why—keeps her holding on in this fast-paced nail-biting thriller.
The Murderer's Ape by Jakob Wegelius (1/24): Sally Jones is not only a loyal friend, she s an extraordinary individual. In overalls or in a maharaja s turban, this unique gorilla moves among humans without speaking but understanding everything. She and the Chief are devoted comrades who operate a cargo boat. A job they are offered pays big bucks, but thedeal ends badly, and the Chief is falsely convicted of murder.

For Sally Jones this is the start of a harrowing quest for survival and to clear the Chief's name. Powerful forces are working against her, and they will do anything to protect their secrets.
The You I've Never Known by Ellen Hopkins (1/24): Arielle's life is a blur of new apartments, new schools, and new faces. Since her mother abandoned the family, Arielle has lived nomadically with her father as he moves from job to job. All she's ever wanted is to stay in one place for an entire school year, and it looks like she might finally get her wish. With a real friend, Monica, who might be even more than a friend soon, things are starting to look up.
But Arielle's life is upended—and not by her father, but by her mom, who reveals that she never left Arielle. Instead, Arielle's father kidnapped her, and her mom has been left searching ever since. She wants to take Arielle away, but Arielle has no connection with her mother, and despite everything, still loves her father. How can she choose between the mother she's been taught to mistrust and the father who sewed that suspicion?
*Blood of Wonderland by Colleen Oakes (1/31): Dinah has been exiled from Wonderland. The vicious father she always feared has framed her for the brutal murder of her brother and turned the kingdom against her.
Now hiding in the lush and mysterious Twisted Wood with only her war steed at her side, Dinah is faced with a choice: leave Wonderland forever or stay and fight her father for the throne.
When a chance encounter with one of her father's long-lost enemies brings Dinah more allies than she ever could have imagined, war starts to feel inevitable. But before Dinah can lead her people into combat, she must confront certain truths about her heart and her destiny—no matter how dark those truths may be.
Revolution is rising in Wonderland. Dinah's battle has begun.
*Caraval by Stephanie Garber (1/31): Scarlett has never left the tiny island where she and her beloved sister, Tella, live with their powerful, and cruel, father. Now Scarlett's father has arranged a marriage for her, and Scarlett thinks her dreams of seeing Caraval, the far-away, once-a-year performance where the audience participates in the show, are over.
But this year, Scarlett's long-dreamt of invitation finally arrives. With the help of a mysterious sailor, Tella whisks Scarlett away to the show. Only, as soon as they arrive, Tella is kidnapped by Caraval's mastermind organizer, Legend. It turns out that this season's Caraval revolves around Tella, and whoever finds her first is the winner.
Scarlett has been told that everything that happens during Caraval is only an elaborate performance. But she nevertheless becomes enmeshed in a game of love, heartbreak, and magic with the other players in the game. And whether Caraval is real or not, she must find Tella before the five nights of the game are over, a dangerous domino effect of consequences is set off, and her sister disappears forever.
The Careful Undressing of Love by Corey Ann Haydu (1/31): Everyone who really knows Brooklyn knows Devonairre Street girls are different. They're the ones you shouldn't fall in love with. The ones with the curse. The ones who can get you killed.
Lorna Ryder is a Devonairre Street girl, and for years, paying lip service to the curse has been the small price of living in a neighborhood full of memories of her father, one of the thousands killed five years earlier in the 2001 Times Square Bombing. Then her best friend's boyfriend is killed, and suddenly a city paralyzed by dread of another terrorist attack is obsessed with Devonairre Street and the price of falling in love.
Set in an America where recent history has followed a different path.
*The Dark Days Pact by Alison Goodman (1/31): June 1812. Just weeks after her catastrophic coming-out ball, Lady Helen Wrexhall—now disowned by her uncle—is a full member of the demon-hunting Dark Days Club. Her mentor, Lord Carlston, has arranged for Helen to spend the summer season in Brighton so that he can train her new Reclaimer powers. However, the long-term effects of Carlston's Reclaimer work have taken hold, and his sanity is beginning to slip. At the same time, Carlston's Dark Days Club colleague and nemesis will stop at nothing to bring Helen over to his side—and the Duke of Selburn is determined to marry her. The stakes are even higher for Helen as she struggles to become the warrior that everyone expects her to be.
*The Edge of Everything by Jeff Giles (1/31): It's been a shattering year for seventeen-year-old Zoe, who's still reeling from her father's shockingly sudden death in a caving accident and her neighbors' mysterious disappearance from their own home. Then on a terrifying sub-zero, blizzardy night in Montana, she and her brother are brutally attacked in a cabin in the woods–only to be rescued by a mysterious bounty hunter they call X.
X is no ordinary bounty hunter. He is from a hell called the Lowlands, sent to claim the soul of Zoe's evil attacker and others like him. Forbidden to reveal himself to anyone other than his victims, X casts aside the Lowlands' rules for Zoe. As X and Zoe learn more about their different worlds, they begin to question the past, their fate, and their future. But escaping the Lowlands and the ties that bind X might mean the ultimate sacrifice for both of them.
Exo by Fonda Lee (1/31): It's been a century of peace since Earth became a colony of an alien race with far reaches into the galaxy. Some die-hard extremists still oppose alien rule on Earth, but Donovan Reyes isn't one of them. His dad holds the prestigious position of Prime Liaison in the collaborationist government, and Donovan's high social standing along with his exocel (a remarkable alien technology fused to his body) guarantee him a bright future in the security forces. That is, until a routine patrol goes awry and Donovan's abducted by the human revolutionary group Sapience, determined to end alien control.
When Sapience realizes whose son Donovan is, they think they've found the ultimate bargaining chip . But the Prime Liaison doesn't negotiate with terrorists, not even for his own son. Left in the hands of terrorists who have more uses for him dead than alive, the fate of Earth rests on Donovan's survival. Because if Sapience kills him, it could spark another intergalactic war. And Earth didn't win the last one.
Fire Color One by Jenny Valentine (1/31): Sixteen-year-old Iris itches constantly for the strike of a match. But when she's caught setting one too many fires, she's whisked away to London before she can get arrested—at least that's the story her mother tells. Mounting debt actually drove them out of LA, and it's greed that brings them to a home Iris doesn't recognize, where her millionaire father—a man she's never met—lives. Though not for much longer.
Iris's father is dying, and her mother is determined to claim his life's fortune, including his priceless art collection. Forced to live with him as part of an exploitive scheme, Iris soon realizes her father is far different than the man she's been schooled to hate, and everything she thought she knew—about her father and herself—is suddenly unclear. There may be hidden beauty in Iris's uncertain past, and future, if only she can see beyond the flames.
How To Break A Boy by Laurie Devore (1/31): Keep your enemies close, but your friends closer.
Olivia Clayton has mastered the art of tearing others down to stay on top. She and her best friend, Adrienne, rule their small southern town like all good mean girls do–through intimidation and manipulation.
After Olivia suffers a family tragedy and catches Adrienne sleeping with her boyfriend, Olivia is over it. She decides to make a change–but it's impossible to resist taking Adrienne down one last time. Up to her old tricks, Olivia convinces golden boy Whit DuRant to be her SAT tutor and her fake boyfriend. But when it starts to feel real, Whit gets caught up in Olivia and Adrienne's war.
Olivia may ruin everything she touches, but this time she won't go down without a fight–not if it means losing Whit.
And definitely not if it means losing what's left of herself.
Lifers by M.A. Griffin (1/31): Fear haunts the streets of Manchester: a schoolgirl has disappeared. Preston is drawn to investigate, exploring the city in the hunt for his missing friend. Deep in the bowels of a secret scientific institute, he discovers a sinister machine. Captured and condemned to a cavernous space filled with problematic teens, Preston is determined to escape – but this is no ordinary jail. Friendships are forged and lives lost in a reckless battle for freedom, revenge – and revolution.
*Long Way Home by Katie McGarry (1/31): It's the code her father, a member of the Reign of Terror motorcycle club, raised her to live by. Yet when her dad is killed carrying out Terror business, Violet knows it's up to her to do the saving. To protect herself, and her vulnerable younger brother, she needs to cut all ties with the club—including Chevy, the boy she's known and loved her whole life.
But when a rival club comes after Violet, exposing old secrets and making new threats, she's forced to question what she thought she knew about her father, the Reign of Terror, and what she thinks she wants. Which means re-evaluating everything: love, family, friends . . . and forgiveness.
Caught in the crosshairs between loyalty and freedom, Violet must decide whether old friends can be trusted—and if she's strong enough to be the one person to save them all.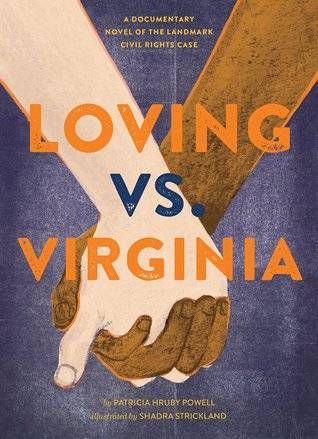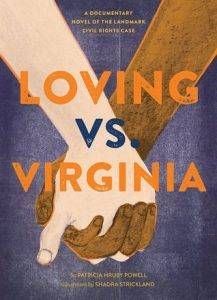 Loving Vs. Virginia by Patricia Hruby Powell, Shadra Strickland (1/31): In 1955, in Caroline County, Virginia, amidst segregation and prejudice, injustice and cruelty, two teenagers fell in love. Their life together broke the law, but their determination would change it. Richard and Mildred Loving were at the heart of a Supreme Court case that legalized marriage between races, and a story of the devoted couple who faced discrimination, fought it, and won.
Our Own Private Universe by Robin Talley (1/31): Fifteen-year-old Aki Hunter knows she's bisexual, but up until now she's only dated guys—and her best friend, Lori, is the only person she's out to. When she and Lori set off on a four-week youth-group mission trip in a small Mexican town, it never crosses Aki's mind that there might be anyone in the group she'd be interested in dating. But that all goes out the window when Aki meets Christa.
*Silver Stars by Michael Grant (1/31): The summer of 1943, World War II. With heavy memories of combat, Frangie, Rainy, Rio, and the rest of the American army are moving on to their next target: the Italian island of Sicily.
The women won't conquer Italy alone. They are not heroes for fighting alongside their brothers—they are soldiers. But Frangie, Rainy, Rio, and the millions of brave females fighting for their country have become a symbol in the fight for equality. They will brave terrible conditions in an endless siege; they will fight to find themselves on the front lines of WWII; and they will come face-to-face with the brutality of war until they win or die.
Wait for Me by Caroline Leech (1/31): It's 1945, and Lorna Anderson's life on her father's farm in Scotland consists of endless chores and rationing, knitting Red Cross scarves, and praying for an Allied victory. So when Paul Vogel, a German prisoner of war, is assigned as the new farmhand, Lorna is appalled. How can she possibly work alongside the enemy when her own brothers are risking their lives for their country?
But as Lorna reluctantly spends time with Paul, she feels herself changing. The more she learns about him—from his time in the war to his life back home in Germany—the more she sees the boy behind the soldier. Soon Lorna is battling her own warring heart. Loving Paul could mean losing her family and the life she's always known. With tensions rising all around them, Lorna must decide how much she's willing to sacrifice before the end of the war determines their fate.
February
At The Edge of the Universe by Shaun David Hutchinson (2/7): Tommy and Ozzie have been best friends since second grade, and boyfriends since eighth. They spent countless days dreaming of escaping their small town—and then Tommy vanished.
More accurately, he ceased to exist, erased from the minds and memories of everyone who knew him. Everyone except Ozzie.
Ozzie doesn't know how to navigate life without Tommy, and soon suspects that something else is going on: that the universe is shrinking.
When Ozzie is paired up with new student Calvin on a physics project, he begins to wonder if Calvin could somehow be involved. But the more time they spend together, the harder it is for him to deny the feelings developing between them, even if he still loves Tommy.
But Ozzie knows there isn't much time left to find Tommy–that once the door closes, it can't be opened again. And he's determined to keep it open as long as possible.
To Catch A Killer by Sheryl Scarborough (2/7): Erin Blake has one of those names. A name that, like Natalee Holloway or Elizabeth Smart, is inextricably linked to a grisly crime. As a toddler, Erin survived for three days alongside the corpse of her murdered mother, and the case—which remains unsolved—fascinated a nation. Her father's identity unknown, Erin was taken in by her mother's best friend and has become a relatively normal teen in spite of the looming questions about her past.
Fourteen years later, Erin is once again at the center of a brutal homicide when she finds the body of her biology teacher. When questioned by the police, Erin tells almost the whole truth, but never voices her suspicions that her mother's killer has struck again in order to protect the casework she's secretly doing on her own.
Inspired by her uncle, an FBI agent, Erin has ramped up her forensic hobby into a full-blown cold-case investigation. This new murder makes her certain she's close to the truth, but when all the evidence starts to point the authorities straight to Erin, she turns to her longtime crush (and fellow suspect) Journey Michaels to help her crack the case before it's too late.
Crazy Messy Beautiful by Carrie Arcos (2/7): When your namesake is Pablo Neruda—the greatest love poet of all time—finding "the one" should be easy. After all, sixteen-year-old aspiring artist Neruda Diaz has been in love many times before. So it's only a matter of time before someone loves him back.
Callie could be that someone. She's creative and edgy, and nothing like the girls Neruda typically falls for, so when a school assignment brings them together, he is pleasantly surprised to learn they have a lot in common. With his true love in reach and his artistic ambitions on track, everything is finally coming together.
But as Neruda begins to fall faster and harder than ever before, he is blindsided by the complicated nature of love—and art—in more ways than one. And when the relationships he's looked to for guidance threaten to implode, Neruda must confront the reality that love is crazier, messier, and more beautiful than he ever realized—and riskier, too, than simply saying the words.
The Cruelty by Scott Bergstrom (2/7): When her diplomat father is kidnapped and the U.S. Government is unable to help, 17 year-old Gwendolyn Bloom sets off across the sordid underbelly of Europe to rescue him. Following the only lead she has—the name of a Palestinian informer living in France—she plunges into a brutal world of arms smuggling and human trafficking. As she journeys from the slums of Paris, to the nightclubs of Berlin, to the heart of the most feared crime family in Prague, Gwendolyn discovers that to survive in this new world she must become every bit as cruel as the men she's hunting.
*Denton Little's Still Not Dead by Lance Rubin (2/7): The good news: Denton Little has lived through his deathdate. Yay! The bad news: He's being chased by the DIA (Death Investigation Agency), he can never see his family again, and he may now die any time. Huh. Cheating death isn't quite as awesome as Denton would have thought.
*Disruptor by Arwen Elys Dayton (2/7): Quin has spent her life as her father's pawn. She was trained to kill and manipulated to guarantee her family's power. And now that she's broken free of that life, she's found herself trapped again, hostage to a plot that has been centuries in the making.
It's taken generations for the pieces to come together, and finally all is in place. Her best friend Shinobu's mind has been corrupted, the Young Dread has aligned with her enemy John, and the bloodthirsty Watchers are being awakened and gathered. Now there is nothing that can stop the force of time.
But Quin will no longer be a pawn. Quin is a Seeker. She stands for light in a shadowy world. She will face the vengeance of the past and its enemies and save herself and the ones she loves, or she will die trying.
Empress Of A Thousand Skies by Rhoda Belleza (2/7): Empress
Rhee, also known as Crown Princess Rhiannon Ta'an, is the sole surviving heir to a powerful dynasty. She'll stop at nothing to avenge her family and claim her throne.
Fugitive
Aly has risen above his war refugee origins to find fame as the dashing star of a DroneVision show. But when he's falsely accused of killing Rhee, he's forced to prove his innocence to save his reputation – and his life.
Madman
With planets on the brink of war, Rhee and Aly are thrown together to confront a ruthless evil that threatens the fate of the entire galaxy.
A saga of vengeance, warfare, and the true meaning of legacy.
*Heart of the Storm by Michael Buckley (2/7): After seven months as a captive of Minerva, the insane Alpha queen, Lyric Walker has escaped to the surface. Her only goal is to warn the world about the Great Abyss. When she finally arrives back in Coney Island, she discovers a world she never expected, one where humans and Alpha are finally working hand in hand to rebuild the country. But she soon discovers that an old enemy allied with an old friend may kill them all before the monsters get their turn.
Where will Lyric's loyalties, and her heart, lead her?
*Jonah by Nikki Kelly (2/7): Jonah is the vampire who saved Lailah from the appetites of even darker evil: the vampire Purebloods. Now he must decide whether he will give up his existence so that Lailah will survive—even if it means that she will spend eternity with his friend and rival, the angel Gabriel.
*King's Cage by Victoria Aveyard (2/7): Mare Barrow is a prisoner, powerless without her lightning, tormented by her lethal mistakes. She lives at the mercy of a boy she once loved, a boy made of lies and betrayal. Now a king, Maven Calore continues weaving his dead mother's web in an attempt to maintain control over his country—and his prisoner.
As Mare bears the weight of Silent Stone in the palace, her once-ragtag band of newbloods and Reds continue organizing, training, and expanding. They prepare for war, no longer able to linger in the shadows. And Cal, the exiled prince with his own claim on Mare's heart, will stop at nothing to bring her back.
When blood turns on blood, and ability on ability, there may be no one left to put out the fire—leaving Norta as Mare knows it to burn all the way down.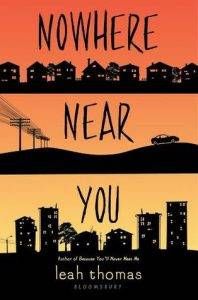 *Nowhere Near You by Leah Thomas (2/7): Ollie and Moritz might never meet, but their friendship knows no bounds. Their letters carry on as Ollie embarks on his first road trip away from the woods–no easy feat for a boy allergic to electricity–and Moritz decides which new school would best suit an eyeless boy who prefers to be alone.
Along the way they meet other teens like them, other products of strange science who lead seemingly normal lives in ways Ollie and Moritz never imagined possible: A boy who jokes about his atypical skeleton; an aspiring actress who hides a strange deformity; a track star whose abnormal heart propels her to victory. Suddenly the future feels wide open for two former hermits. But even as Ollie and Moritz dare to enjoy life, they can't escape their past, which threatens to destroy any progress they've made. Can these boys ever find their place in a world that might never understand them?
*Returned by Kimberley Griffiths Little (2/7): After tragedy strikes on the day they were to wed, Jayden must support Kadesh as he ascends the throne and becomes king of Sariba. But with the dark priestess Aliyah conspiring to control the crown, and the arrival of Horeb, Jayden's former betrothed, Kadesh's kingdom, as well as his status as king, is at stake.
Jayden knows that the time to be merciful has come and gone, and that some enemies can only be halted by death. Now she and Kadesh must prepare to fight not only for their love, but also for their kingdom.
*Rise of Fire by Sophie Jordan (2/7): Luna and Fowler have escaped the kingdom of Relhok, but they haven't escaped the darkness. When a battle against the dark dwellers mortally injures Fowler, Luna is faced with a choice: put their fate in the hands of mysterious strangers or risk losing Fowler forever.
Desperate to keep the one bright part of her life alive, Luna accepts the help of soldiers from a nearby kingdom. Lagonia's castle offers reprieve from the dangerous outside world—until the king discovers both Fowler's and Luna's true ties to Relhok and their influence over the throne.
Now pawns in each kingdom's political game, Luna and Fowler are more determined than ever to escape and build the life they've been dreaming of. But their own pasts have a tight hold on their hearts and their destinies. Luna must embrace the darkness and fire within her before she loses not only Fowler, but the power she was destined to inherit.
Romeo and What's Her Name? by Shani Petroff (2/7): Understudies never get to perform
. . . which is why being Juliet's understudy in the school's yearly "Evening with Shakespeare" is the perfect role for Emily. She can earn some much-needed extra credit while pursuing her main goal of spending time with Wes, aka Romeo, aka the hottest, nicest guy in school (in her completely unbiased opinion). And she meant to learn her lines, really, it's just:
a) Shakespeare is HARD,
b) Amanda, aka the "real" Juliet, makes her run errands instead of lines, and
c) there's no point because Amanda would never miss the chance to be the star of the show.
Then, Amanda ends up in the hospital and Emily, as the (completely unprepared!) understudy, has to star opposite the guy of her dreams. Oops?
The Sky Between You and Me by Catherine Alene (2/7): Lighter. Leaner. Faster.
Raesha will do whatever it takes to win Nationals. For her, competing isn't just about the speed of her horse or the thrill of the win. It's about honoring her mother's memory and holding on to a dream they once shared.
Lighter. Leaner. Faster.
For an athlete. Every second counts. Raesha knows minus five on the scale will let her sit deeper in the saddle, make her horse lighter on her feet. And lighter, leaner, faster gives her the edge she needs over the new girl on the team, a girl who keeps flirting with Raesha's boyfriend and making plans with her best friend.
So Raesha focuses on minus five. But if she isn't careful, she will lose more than just the people she loves. She will lose herself to Lighter. Leaner. Faster.
*Starfall by Melissa Landers (2/7): When Princess Cassia Rose fled her home world of Eturia to escape an arranged marriage, she had no idea her sudden departure would spark a war. Now after two years hiding as a ship hand, she is finally returning to her beloved home, but not in the way she imagined. Shackled by bounty hunters, she is violently dragged back to account for her crimes. Her only solace is that the Banshee crew managed to evade capture, including Kane Arric, her best friend…with occasional benefits.
Meanwhile, Kane and the rest of the crew of the Banshee plan a desperate rescue mission. But when they arrive on Eturia, Cassia isn't exactly in need of heroics—she's claimed her birthright as Eturia's queen, but has inherited a war-torn planet simmering with rebellion. Cassia must make alliances, and Kane, the bastard son of a merchant, isn't a choice that will earn her any friends. Kane knows he will never find someone to replace Cassia—and is certain she returns his feelings—but how can he throw away his own promising future waiting on a queen?
When the outer realm is threatened by the dangerous Zhang mafia, Cassia, Kane and the rest of the Banshee crew uncover a horrifying conspiracy that endangers the entire universe. In the face of unspeakable evil, Cassia must confront her own family's complicated legacy on Eturia and decide once and for all who her real family is.
A Tragic Kind of Wonderful by Eric Lindstrom (2/7): For sixteen-year-old Mel Hannigan, bipolar disorder makes life unpredictable. Her latest struggle is balancing her growing feelings in a new relationship with her instinct to keep everyone at arm's length. And when a former friend confronts Mel with the truth about the way their relationship ended, deeply buried secrets threaten to come out and upend her shaky equilibrium.
As the walls of Mel's compartmentalized world crumble, she fears the worst–that her friends will abandon her if they learn the truth about what she's been hiding. Can Mel bring herself to risk everything to find out?
*Traveler by L.E. DeLano (2/7): Jessa has spent her life dreaming of other worlds and writing down stories more interesting than her own, until the day her favorite character, Finn, suddenly shows up and invites her out for coffee. After the requisite nervous breakdown, Jessa learns that she and Finn are Travelers, born with the ability to slide through reflections and dreams into alternate realities. But it's not all steampunk pirates and fantasy lifestyles…Jessa is dying over and over again, in every reality, and Finn is determined that this time, he's going to stop it… this Jessa is going to live.
Wintersong by S. Jae-Jones (2/7): All her life, nineteen-year-old Liesl has heard tales of the beautiful, mysterious Goblin King. He is the Lord of Mischief, the Ruler Underground, and the muse around which her music is composed. Yet, as Liesl helps shoulder the burden of running her family's inn, her dreams of composition and childish fancies about the Goblin King must be set aside in favor of more practical concerns.
But when her sister Käthe is taken by the goblins, Liesl journeys to their realm to rescue her sister and return her to the world above. The Goblin King agrees to let Käthe go—for a price. The life of a maiden must be given to the land, in accordance with the old laws. A life for a life, he says. Without sacrifice, nothing good can grow. Without death, there can be no rebirth. In exchange for her sister's freedom, Liesl offers her hand in marriage to the Goblin King. He accepts.
Down in the Underground, Liesl discovers that the Goblin King still inspires her—musically, physically, emotionally. Yet even as her talent blossoms, Liesl's life is slowly fading away, the price she paid for becoming the Goblin King's bride. As the two of them grow closer, they must learn just what it is they are each willing to sacrifice: her life, her music, or the end of the world.
#famous by Jilly Gagnon (2/14): In this modern-day love story, Girl likes Boy, Girl takes photo of Boy and posts it online, Boy becomes accidentally insta-famous. And what starts out as an innocent joke spirals into a whirlwind adventure that could change both their lives—and their hearts—forever. But are fame and love worth the price?
Told in alternating points of view, #famous captures the out-of-control thrill ride of falling for someone in front of everyone.
A Season of Daring Greatly by Ellen Emerson White (2/14): Eighteen-year-old Jill Cafferty just made history. Her high school's star pitcher, she is now the first woman drafted by a major league baseball team. Only days after her high school graduation, she'll join the Pittsburgh Pirates' Class A Short Season team . . . but not everyone is happy to have her there.
On top of the pressure heaped on every pitcher, Jill must deal with defying conventions and living up to impossible expectations, all while living away from home for the first time. She'll go head-to-head against those who are determined to keep baseball an all-male sport. Despite the reassurance of coaches and managers alike, a few of her teammates are giving her trouble. The media presence following her at each game is inescapable. And to top it all off, Jill is struggling with the responsibilities of being a national hero and a role model for young women everywhere. How can she be a role model when she's not even sure she made the right choice for herself? Didn't baseball used to be fun?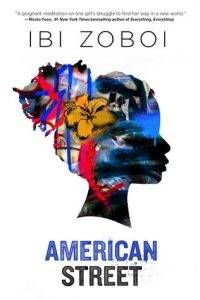 American Street by Ibi Zoboi (2/14): On the corner of American Street and Joy Road, Fabiola Toussaint thought she would finally find une belle vie—a good life.
But after they leave Port-au-Prince, Haiti, Fabiola's mother is detained by U.S. immigration, leaving Fabiola to navigate her loud American cousins, Chantal, Donna, and Princess; the grittiness of Detroit's west side; a new school; and a surprising romance, all on her own.
Just as she finds her footing in this strange new world, a dangerous proposition presents itself, and Fabiola soon realizes that freedom comes at a cost. Trapped at the crossroads of an impossible choice, will she pay the price for the American dream?
*Dare You by Jennifer Brown (2/14): Nikki Kill didn't realize that trying to find out who killed Peyton Hollis would tangle her in a web of dangerous family secrets that would rock her identity to the core. But now that Nikki knows the truth, the all-powerful Hollises want to frame her for Peyton's murder.
And now Nikki's only chance at escaping the cold black bars of prison or the crimson grip of death is teaming up with the enigmatic Detective Martinez and relying on an ever-shifting kaleidoscope of clues.
*The Last of August by Brittany Cavallaro (2/14): Jamie Watson and Charlotte Holmes are looking for a winter break reprieve in Sussex after a fall semester that almost got them killed. But nothing about their time off is proving simple, including Holmes and Watson's growing feelings for each other. When Charlotte's beloved uncle Leander goes missing from the Holmes estate—after being oddly private about his latest assignment in a German art forgery ring—the game is afoot once again, and Charlotte throws herself into a search for answers.
So begins a dangerous race through the gritty underground scene in Berlin and glittering art houses in Prague, where Holmes and Watson discover that this complicated case might change everything they know about their families, themselves, and each other.
MWD: Hell Is Coming Home by Brian David Johnson, Jan Egleson, Laila Milevski, Karl Stevens (2/14): Liz served in Iraq with her trusty military working dog, Ender, by her side. But now that her tour is over, she has to readjust to life in her small New Hampshire town. Despite being surrounded by people she's known her whole life, Liz feels entirely alone and soon gets trapped in a downward spiral of flashbacks and blackout drinking. Things seem destined for a bad end, but when Liz's on-again-off-again boyfriend, Ben, almost hits a stray dog while she is in the car, things start to change. Brutus might just be the only thing that can bring her back from the brink. Brian David Johnson, Jan Egleson, Laila Milevski, and Karl Stevens have created a searing and honest portrait of reentry to civilian life after war and a touching exploration of the bond between dog and human.
*Ones and Zeroes by Dan Wells (2/14): Overworld. It's more than just the world's most popular e-sport—for thousands of VR teams around the globe, Overworld is life. It means fame and fortune, or maybe it's a ticket out of obscurity or poverty. If you have a connection to the internet and four friends you trust with your life, anything is possible.
Marisa Carneseca is on the hunt for a mysterious hacker named Grendel when she receives word that her amateur Overworld team has been invited to Forward Motion, one of the most exclusive tournaments of the year. For Marisa, this could mean anything—a chance to finally go pro and to help her family, stuck in an LA neighborhood on the wrong side of the growing divide between the rich and the poor. But Forward Motion turns out to be more than it seems—rife with corruption, infighting, and danger—and Marisa runs headlong into Alain Bensoussan, a beautiful, dangerous underground freedom fighter who reveals to her the darker side of the forces behind the tournament. It soon becomes clear that, in this game, winning might be the only way to get out alive.
Piecing Me Together by Renée Watson (2/14): Jade believes she must get out of her neighborhood if she's ever going to succeed. Her mother says she has to take every opportunity. She has. She accepted a scholarship to a mostly-white private school and even Saturday morning test prep opportunities. But some opportunities feel more demeaning than helpful. Like an invitation to join Women to Women, a mentorship program for "at-risk" girls. Except really, it's for black girls. From "bad" neighborhoods.
But Jade doesn't need support. And just because her mentor is black doesn't mean she understands Jade. And maybe there are some things Jade could show these successful women about the real world and finding ways to make a real difference.
*Revenge of the Evil Librarian by Michelle Knudson (2/14): The stage is set for a fiendishly dramatic summer at theater camp for Cynthia and her boyfriend, Ryan. With no demons at all. Right?
Last fall, Cynthia Rothschild saved her best friend, as well as the entire student body, from the demon librarian, Mr. Gabriel, all while executing the most awesome set design for the school musical, Sweeney Todd. But now that all that demon stuff is behind her, Cyn is looking forward to the best summer ever at theater camp with her former-crush-and-now-boyfriend, Ryan Halsey. Once she gets to camp, though, Cyn realizes this summer might not be all she's been hoping for. First, Ryan's best camp friend is a girl (which Ryan had never mentioned to Cyn), and she just happens to be ridiculously pretty. Plus, it seems the demon stuff is not entirely over as Cyn had hoped. At least any new demons that show up to ruin her summer can't possibly be as evil as Mr. Gabriel. It's not like he could somehow come back to life to seek his terrible revenge or something. Best-selling author Michelle Knudsen brings back all the hilarity and horror (not to mention hot guys) in this sizzling sequel to Evil Librarian.
Switching Gears by Chantele Sedgwick (2/14): Still mourning the loss of Lucas Nelson, the boy she loved in secret for years, seventeen-year-old Emmy Martin turns to her passion for mountain biking to try to fill the empty void in her life. But just when things start looking up, Emmy discovers her mom has been diagnosed with early-onset Alzheimer's. Confused and angry that her parents didn't tell her sooner, she throws herself into mountain biking like never before.
When Cole Evans, the rich boy who usually doesn't care about anything but himself, offers to train her for the biggest mountain biking race of the season, she accepts, determined to beat her nemesis, Whitney, and prove she's good enough for a sponsor. The more time she spends with Cole, the more she realizes he's different than she'd expected, and, to her surprise, she's falling for him. Torn between the deep feelings she still has for Lucas and her growing ones for Cole, she knows she must choose a path: one offers her the chance to love again, while the other is blocked by the overwhelming heartache for the boy she lost.
As she drifts further away from her family and closer to her dream of being sponsored, a terrible accident threatens any semblance of peace and happiness she has left. Instead of closing herself off to the people she loves, Emmy must learn to rely on those she has pushed away if she's going to have any chance of getting her life back again.
The Valiant by Lesley Livingston (2/14): The youngest daughter of a proud Celtic king, Fallon has always lived in the shadow of her older sister Sorcha's legendary reputation as a warrior. But when Fallon was a young child, the armies of Julius Caesar invaded the island of Britain and her beloved older sister was killed in battle.
On the eve of her seventeenth birthday, Fallon is excited to follow in her sister's footsteps and earn her rightful place in her father's royal war band. But she never gets the chance. Instead, Fallon is captured by a band of ruthless brigands who sell her to an exclusive training school for female gladiators—and its most influential patron is none other than Julius Caesar himself. In a cruel twist of fate, Fallon's worst enemy, the man who destroyed her family, might be her only hope of survival.
Now, Fallon must overcome vicious rivalries, chilling threats and the dangerous attention of Caesar himself to survive the deadly fights that take place both in and out of the arena—and claim her place in history among the Valiant.
We Are Okay by Nina LaCour (2/14): "You go through life thinking there's so much you need. . . . Until you leave with only your phone, your wallet, and a picture of your mother."
Marin hasn't spoken to anyone from her old life since the day she left everything behind. No one knows the truth about those final weeks. Not even her best friend Mabel. But even thousands of miles away from the California coast, at college in New York, Marin still feels the pull of the life and tragedy she's tried to outrun. Now, months later, alone in an emptied dorm for winter break, Marin waits. Mabel is coming to visit and Marin will be forced to face everything that's been left unsaid and finally confront the loneliness that has made a home in her heart.
*The Wish Granter by CJ Redwine (2/14): The world has turned upside down for Thad and Ari Glavan, the bastard twins of Súndraille's king. Their mother was murdered. The royal family died mysteriously. And now Thad sits on the throne of a kingdom whose streets are suddenly overrun with violence he can't stop.
Growing up ignored by the nobility, Ari never wanted to be a proper princess. And when Thad suddenly starts training Ari to take his place, she realizes that her brother's ascension to the throne wasn't fate. It was the work of a Wish Granter named Alistair Teague who tricked Thad into wishing away both the safety of his people and his soul in exchange for the crown.
So Ari recruits the help of Thad's enigmatic new weapons master, Sebastian Vaughn, to teach her how to fight Teague. With secret ties to Teague's criminal empire, Sebastian might just hold the key to discovering Alistair's weaknesses, saving Ari's brother—and herself.
But Teague is ruthless and more than ready to destroy anyone who dares stand in his way—and now he has his sights set on the princess. And if Ari can't outwit him, she'll lose Sebastian, her brother…and her soul.
Beautiful Broken Girls by Kim Savage (2/21): Mira and Francesca Cillo—beautiful, overprotected, odd—seemed untouchable. But Ben touched seven parts of Mira: her palm, hair, chest, cheek, lips, throat, and heart. After the sisters drown themselves in the quarry lake, a post-mortem letter from Mira sends Ben on a quest to find notes in the seven places where they touched. Note by note, Ben discovers the mystical secret at the heart of Mira and Francesca's world, and that some things are better left untouched.
*The Dragon's Price by Bethany Wiggins (2/21): When two warring kingdoms unified against a deadly menace laying waste to both their lands, they had to make a choice: vow to marry their heirs to one another, or forfeit their lives to the dragon.
Centuries later, everyone expects the sheltered princess Sorrowlynn to choose the barbarian prince over the fire-breathing beast—everyone, that is, except Sorrow, who is determined to control her own destiny or die trying.
As she is lowered into the dragon's chamber, she assumes her life is over until Golmarr, the young prince she just spurned, follows her with the hopes of being her hero and slaying the dragon. But the dragon has a different plan. . . .
If the dragon wins, it will be freed from the spell that has bound it to the cave for centuries. If Sorrow or Golmarr vanquish the dragon, the victor will gain its treasure and escape the cave beneath the mountain. But what exactly is the dragon hiding?
There are no safe havens for Sorrow or Golmarr—not even with each other—and the stakes couldn't be higher as they risk everything to protect their kingdom.
Dreamland Burning by Jennifer Latham (2/21): When seventeen-year-old Rowan Chase finds a skeleton on her family's property, she has no idea that investigating the brutal century-old murder will lead to a summer of painful discoveries about the past… and the present.
Nearly one hundred years earlier, a misguided violent encounter propels seventeen-year-old Will Tillman into a racial firestorm. In a country rife with violence against blacks and a hometown segregated by Jim Crow, Will must make hard choices on a painful journey towards self discovery and face his inner demons in order to do what's right the night Tulsa burns.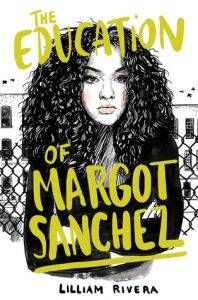 The Education of Margot Sanchez by Lilliam Rivera (2/21): THINGS/PEOPLE MARGOT HATES:
Mami, for destroying my social life
Papi, for allowing Junior to become a Neanderthal
Junior, for becoming a Neanderthal
This supermarket
Everyone else
After "borrowing" her father's credit card to finance a more stylish wardrobe, Margot
Sanchez suddenly finds herself grounded. And by grounded, she means working as an indentured servant in her family's struggling grocery store to pay off her debts.
With each order of deli meat she slices, Margot can feel her carefully cultivated prep school reputation slipping through her fingers, and she's willing to do anything to get out of this punishment. Lie, cheat, and maybe even steal…
Margot's invitation to the ultimate beach party is within reach and she has no intention of letting her family's drama or Moises—the admittedly good looking but outspoken boy from the neighborhood—keep her from her goal.
Everything Beautiful Is Not Ruined by Danielle Younge-Ullman (2/21): When she was a little girl, Ingrid's entire world was her mother: Margot-Sophia, the brilliant and sophisticated opera star. So when Margot-Sophia loses her singing voice, Ingrid loses everything. The two of them move to a small, normal house in a small, normal town, where Ingrid tries to convince her mother that there must still be something worth living for.
It's in this small, normal life that Ingrid discovers her own passion for the theater arts. But Margot-Sophia refuses to support her daughter's dreams. They strike a deal: if Ingrid makes it through a summer of an extreme wilderness experience, then she can have her chance to pursue life as a performer.
Over the course of this summer, Ingrid is stripped of every dignity and freedom. But she also finally comes to terms with her inner demons—and finally confronts the secret tragedy that defines her.
How Not To Disappear by Clare Furniss (2/21): Hattie's summer isn't going as planned. Her two best friends have abandoned her: Reuben has run off to Europe to "find himself" and Kat's in Edinburgh with her new girlfriend. Meanwhile Hattie is stuck babysitting her twin siblings and dealing with endless drama around her mum's wedding.
Oh, and she's also just discovered that she's pregnant with Reuben's baby…
Then Gloria, Hattie's great-aunt who no one previously knew even existed comes crashing into her life. Gloria's fiercely independent, rather too fond of a gin sling and is in the early stages of dementia.
Together the two of them set out on a road trip of self-discovery – Gloria to finally confront the secrets of her past before they are wiped from her memory forever and Hattie to face the hard choices that will determine her future.
Long May She Reign by Rhiannon Thomas (2/21): Freya was never meant be queen. Twenty third in line to the throne, she never dreamed of a life in the palace, and would much rather research in her laboratory than participate in the intrigues of court. However, when an extravagant banquet turns deadly and the king and those closest to him are poisoned, Freya suddenly finds herself on the throne.
Freya may have escaped the massacre, but she is far from safe. The nobles don't respect her, her councillors want to control her, and with the mystery of who killed the king still unsolved, Freya knows that a single mistake could cost her the kingdom – and her life.
Freya is determined to survive, and that means uncovering the murderers herself. Until then, she can't trust anyone. Not her advisors. Not the king's dashing and enigmatic illegitimate son. Not even her own father, who always wanted the best for her, but also wanted more power for himself.
As Freya's enemies close in and her loyalties are tested, she must decide if she is ready to rule and, if so, how far she is willing to go to keep the crown.
Optimists Die First by Susin Nielsen (2/21): Sixteen-year-old Petula de Wilde is anything but wild. A former crafting fiend with a happy life, Petula shut herself off from the world after a family tragedy. She sees danger in all the ordinary things, like crossing the street, a bug bite, or a germy handshake. She knows: life is out to get you.
The worst part of her week is her comically lame mandatory art therapy class with a small group of fellow misfits. Then a new boy, Jacob, appears at school and in her therapy group. He seems so normal and confident, though he has a prosthetic arm; and soon he teams up with Petula on a hilarious project, gradually inspiring her to let go of some of her fears. But as the two grow closer, a hidden truth behind why he's in the group could derail them, unless Petula takes a huge risk.
Ronit & Jamil by Pamela L. Laskin (2/21): Ronit, an Israeli girl, lives on one side of the fence. Jamil, a Palestinian boy, lives on the other side. Only miles apart but separated by generations of conflict—much more than just the concrete blockade between them. Their fathers, however, work in a distrusting but mutually beneficial business arrangement, a relationship that brings Ronit and Jamil together. And lightning strikes. The kind of lightning that transcends barrier fences, war, and hatred.
The teenage lovers fall desperately into the throes of forbidden love, one that would create an irreparable rift between their families if it were discovered. But a love this big can only be kept secret for so long. Ronit and Jamil must face the fateful choice to save their lives or their loves, as it may not be possible to save both.
Ten Things I Can See From Here by Carrie Mac (2/28): Maeve has heard it all before. She's been struggling with severe anxiety for a long time, and as much as she wishes it was something she could just talk herself out of, it's not. She constantly imagines the worst, composes obituaries in her head, and is always ready for things to fall apart. To add to her troubles, her mom—the only one who really gets what Maeve goes through—is leaving for six months, so Maeve will be sent to live with her dad in Vancouver.
Vancouver brings a slew of new worries, but Maeve finds brief moments of calm (as well as even more worries) with Salix, a local girl who doesn't seem to worry about anything. Between her dad's wavering sobriety, her very pregnant stepmom insisting on a home birth, and her bumbling courtship with Salix, this summer brings more catastrophes than even Maeve could have foreseen. Will she be able to navigate through all the chaos to be there for the people she loves?
The Beast Is An Animal by Peternelle van Arsdale (2/28): A girl with a secret talent must save her village from the encroaching darkness in this haunting and deeply satisfying tale.
Alys was seven when the soul eaters came to her village.
These soul eaters, twin sisters who were abandoned by their father and slowly morphed into something not quite human, devour human souls. Alys, and all the other children, were spared—and they were sent to live in a neighboring village. There the devout people created a strict world where good and evil are as fundamental as the nursery rhymes children sing. Fear of the soul eaters—and of the Beast they believe guides them—rule village life. But the Beast is not what they think it is. And neither is Alys.
Inside, Alys feels connected to the soul eaters, and maybe even to the Beast itself. As she grows from a child to a teenager, she longs for the freedom of the forest. And she has a gift she can tell no one, for fear they will call her a witch. When disaster strikes, Alys finds herself on a journey to heal herself and her world. A journey that will take her through the darkest parts of the forest, where danger threatens her from the outside—and from within her own heart and soul.
*Daughter of The Pirate King by Tricia Levenseller (2/28): When the ruthless pirate king learns of a legendary treasure map hidden on an enemy ship, his daughter, Alosa, knows there's only one pirate for the job—herself. Leaving behind her beloved ship and crew, Alosa deliberately facilitates her own kidnapping to ensure her passage on the ship, confident in her ability to overcome any obstacle. After all, who's going to suspect a seventeen-year-old girl locked in a cell? Then she meets the (surprisingly perceptive and unfairly attractive) first mate, Riden, who is charged with finding out all her secrets. Now it's down to a battle of wits and will . . . . Can Alosa find the map and escape before Riden figures out her plan?
The Free by Lauren McLaughlin (2/28): In the beginning, Isaac West stole to give his younger sister Janelle little things: a new sweater, a scarf, just so she looked less like a charity case whose mother spent money on booze and more like the prep school girls he'd see on his way to school.
But when Isaac's petty theft lands him in juvie, he's cut off from helping Janelle. Friendless in a dangerous world of gangs and violent offenders, he must watch his every step. His sentence requires him to meet regularly for group therapy, where the inmates reenact their crimes, attempting to understand what happened from the perspective of their victims.
The therapy is intense. And as Isaac works through scenes with the group, he begins to recall a memory he'd long ago repressed. A memory that changed everything. And as he begins to piece together the truth about the circumstances that shaped his life—the circumstances that brought Isaac to Haverland in the first place—he must face who he was, who he is . . . and who he wants to be.
*Freedom's Slave by Heather Demetrios (2/28): An Empress Fighting for Her Crown
After three long years in exile, Nalia is ready to return to her homeland and sit on the throne that is rightfully hers. But the gods might have other plans. Forced to endure untold horrors on the journey to Arjinna, Nalia learns that it will take more than cutting down the tyrant Calar to get her crown.
An Army Fighting to Survive
Raif's return to Arjinna as the commander of the revolution against Calar and her army isn't as smooth as he'd hoped. Though he has more soldiers than ever before, his love for Nalia is losing him the trust of his comrades…and the war. But little does the resistance know that insurrection is brewing among Calar's own ranks—and from the one person she trusts the most.
A Land Worth Fighting for
Arjinna is dying—Calar's evil experiments with dark magic and the strength of her own psychic powers threaten to destroy the land of the jinn. Is Nalia and Raif's enduring love enough to transform and rescue their homeland? Will they be willing to save the realm, no matter the cost?
Frogkisser by Garth Nix (2/28): Poor Princess Anya. Forced to live with her evil stepmother's new husband, her evil stepstepfather. Plagued with an unfortunate ability to break curses with a magic-assisted kiss. And forced to go on the run when her stepstepfather decides to make the kingdom entirely his own.
Aided by a loyal talking dog, a boy thief trapped in the body of a newt, and some extraordinarily mischievous wizards, Anya sets off on a Quest that, if she plays it right, will ultimately free her land-and teach her a thing or two about the use of power, the effectiveness of a well-placed pucker, and the finding of friends in places both high and low.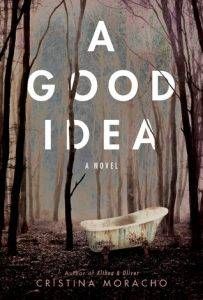 A Good Idea by Cristina Moracho (2/28): Fin and Betty's close friendship survived Fin's ninth-grade move from their coastal Maine town to Manhattan. Calls, letters, and summer visits continued to bind them together, and in the fall of their senior year, they both applied to NYU, planning to reunite for good as roommates.
Then Betty disappears. Her ex-boyfriend Calder admits to drowning her, but his confession is thrown out, and soon the entire town believes he was coerced and Betty has simply run away. Fin knows the truth, and she returns to Williston for one final summer, determined to get justice for her friend, even if it means putting her loved ones—and herself—at risk.
But Williston is a town full of secrets, where a delicate framework holds everything together, and Fin is not the only one with an agenda. How much is she willing to damage to get her revenge and learn the truth about Betty's disappearance, which is more complicated than she ever imagined—and infinitely more devastating?
The Hate U Give by Angie Thomas (2/28): Sixteen-year-old Starr lives in two worlds: the poor neighbourhood where she was born and raised and her posh high school in the suburbs. The uneasy balance between them is shattered when Starr is the only witness to the fatal shooting of her unarmed best friend, Khalil, by a police officer. Now what Starr says could destroy her community. It could also get her killed. Inspired by the Black Lives Matter movement, this is a powerful and gripping YA novel about one girl's struggle for justice.
Just A Girl by Carrie Mesrobian (2/28): By her senior year of high school, Rianne has exhausted all the fun there is to have in small town Wereford, Minnesota. Volleyball season is winding down, the parties all feel tired, and now that she's in a serious relationship with reformed player Luke Pinsky, her wild streak has ended. Not that she ever did anything more than the guys her age did…but she knows what everyone thinks of her.
Including her parents. Divorced but now inexplicably living together again, Rianne wonders why they're so quick to point out every bad choice she's making when they can't even act like adults. With an uncomfortable home life and her once-solid group of friends now dissolving, the reasons for sticking around after high school are few. So why is Rianne in lockstep when it comes to figuring out her future?
That's not the only question Rianne can't answer. Lately she's been wondering why, when she has a perfect-on-paper boyfriend, she wants anything but. Or how it is that Sergei, a broken-English-speaking Russian, understands her better than anyone who's known her all her life? And why has Rianne gotten stuck with an "easy girl" reputation for doing the same exact things guys do without any judgment?
A Lie For A Lie by Robin Merrow MacCready (2/28): Kendra Sullivan loves taking pictures. But when a photograph reveals that her father is leading a double life, she sets out to investigate the situation. Before long, Kendra discovers her father's second family, which he has hidden for years. Kendra's knowledge soon turns into power; she is torn between exposing her father and destroying her family as she's known it, or looking deeper for the truth and suffering that outcome. This emotionally charged mystery pushes the boundaries between truth and deception, and the consequences one faces when dealing with life-changing information.
*Lifeblood by Gina Showalter (2/28): With her last living breath, Tenley "Ten" Lockwood made her choice and picked her realm in the Everlife. Now, as the war between Troika and Myriad rages, she must face the consequences.
Because Ten possesses a rare supernatural ability to absorb and share light, the Powers That Be have the highest expectations for her future—and the enemy wants her neutralized. Fighting to save her Secondlife, she must learn about her realm from the ground up while launching her first mission: convincing a select group of humans to join her side before they die. No pressure, right?
But Ten's competition is Killian, the boy she can't forget—the one who gave up everything for her happiness. He has only one shot at redemption: beating Ten at a game she's never even played. As their throw-downs heat up, so do their undeniable feelings, and soon, Ten will have to make another choice. Love…or victory.
*One Blood Ruby by Melissa Marr (2/28): Now that Lilywhite Abernathy is the heir to the Hidden Lands, everything is about to change.
The Queen of Blood and Rage wants Lily to help broker peace with the human world, but Lily knows that harmony won't come easily. After decades of waging war on the humans, who cost the queen her firstborn daughter, the fae are struggling to accept Lily, a half-human monarch. And the humans, while no match against faery affinities, will hardly agree to the queen's détente without resistance.
Lily wants to be a fair ruler but fears having to abandon the life she's known to do so. Now that she and Creed are more than just fellow Black Diamonds—operatives for the queen—her priorities have shifted. But her worries about assuming the throne are derailed when it becomes clear that someone—or some fae—is masterminding violent attacks to discourage peace.
Radio Silence by Alice Oseman (2/28): Frances Janvier spends most of her time studying.
Everyone knows Aled Last as that quiet boy who gets straight As.
You probably think that they are going to fall in love or something. Since he is a boy and she is a girl.
They don't. They make a podcast.
In a world determined to shut them up, knock them down, and set them on a cookie cutter life path, Frances and Aled struggle to find their voices over the course of one life-changing year. Will they have the courage to show everyone who they really are? Or will they be met with radio silence?
Rebels Like Us by Liz Reinhardt (2/28): Culture shock knocks city girl Agnes "Nes" Murphy-Pujols off-kilter when she's transplanted mid–senior year from Brooklyn to a small Southern town after her mother's relationship with a coworker self-destructs. On top of the move, Nes is nursing a broken heart and severe homesickness, so her plan is simple: keep her head down, graduate and get out. Too bad that flies out the window on day one, when she opens her smart mouth and pits herself against the school's reigning belle and the principal.
Her rebellious streak attracts the attention of local golden boy Doyle Rahn, who teaches Nes the ropes at Ebenezer. As her friendship with Doyle sizzles into something more, Nes discovers the town she's learning to like has an insidious undercurrent of racism. The color of her skin was never something she thought about in Brooklyn, but after a frightening traffic stop on an isolated road, Nes starts to see signs everywhere—including at her own high school where, she learns, they hold proms. Two of them. One black, one white.
Nes and Doyle band together with a ragtag team of classmates to plan an alternate prom. But when a lit cross is left burning in Nes's yard, the alterna-prommers realize that bucking tradition comes at a price. Maybe, though, that makes taking a stand more important than anything.
Sad Perfect by Stephanie Elliot (2/28): Sixteen-year-old Pea looks normal, but she has a secret: she has Avoidant/Restrictive Food Intake Disorder (ARFID). It is like having a monster inside of her, one that not only dictates what she can eat, but also causes anxiety, depression, and thoughts that she doesn't want to have. When she falls crazy-mad in love with Ben, she hides her disorder from him, pretending that she's fine. At first, everything really does feel like it's getting better with him around, so she stops taking her anxiety and depression medication. And that's when the monster really takes over her life. Just as everything seems lost and hopeless, Pea finds in her family, and in Ben, the support and strength she needs to learn that her eating disorder doesn't have to control her.
*The Ship Beyond Time by Heidi Heilig (2/28): Nix has spent her whole life journeying to places both real and imagined aboard her time-traveling father's ship. And now it's finally time for her to take the helm. Her father has given up his obsession to save her mother—and possibly erase Nix's existence—and Nix's future lies bright before her. Until she learns that she is destined to lose the one she loves. But her relationship with Kash—best friend, thief, charmer extraordinaire—is only just beginning. How can she bear to lose him? How can she bear to become as adrift and alone as her father?
Desperate to change her fate, Nix takes her crew to a mythical utopia to meet another Navigator who promises to teach her how to manipulate time. But everything in this utopia is constantly changing, and nothing is what it seems—not even her relationship with Kash. Nix must grapple with whether anyone can escape her destiny, her history, her choices. Heidi Heilig weaves fantasy, history, and romance together to tackle questions of free will, fate, and what it means to love another person. But at the center of this adventure are the extraordinary, multifaceted, and multicultural characters that leap off the page, and an intricate, recognizable world that has no bounds.
Stranger Than Fanfiction by Chris Colfer (2/28): Cash Carter is the young, world famous lead actor of the hit television Wiz Kids. When four fans jokingly invite him on a cross-country road trip, they are shocked that he actually takes them up on it. Chased by paparazzi and hounded by reporters, this unlikely crew takes off on a journey of a lifetime–but along the way they discover that the star they love has deep secrets he's been keeping. What they come to learn about the life of the mysterious person they thought they knew will teach them about the power of empathy and the unbreakable bond of true friendship.
Velocity by Chris Wooding (2/28): Cassica and Shiara are best friends. They couldn't be more different, but their differences work to their advantage — especially when they're drag racing. Cassica is fearless and determined, making her the perfect driver for daring, photo-finish victories. Shiara is intelligent and creative, able to build cars out of scrap and formulate daring strategies from the passenger's seat.
Now they've set their sights on the Widowmaker — the biggest, most anticipated, and most dangerous race of the year. The winners get a pass to a life of luxury and fame. The losers, more often than not, die in fiery explosions. And even if Cassica and Shiara survive the deadly three-day challenge… their friendship might be roadkill.
Wild Lily by K.M. Peyton (2/28): It's the 1920s — cars and planes are new.
Lily Gabriel is scruffy and confident and takes no nonsense from anyone. Antony is rich, spoiled, and arrogant, and Lily is completely and utterly — no nonsense! — in love with him.
So join Lily as she falls… Falls in love… Falls out of the sky… Falls through time…
And effortlessly, inescapably, falls into her future.
Life is never what you expect or what you predict. But if you're lucky, you hold onto exactly what you need — a young and wild heart.
March
* Future Threat by Elizabeth Briggs (3/1): Six months ago Aether Corporation sent Elena, Adam, and three other recruits on a trip to the future where they brought back secret information–but not everyone made it back to the present alive. Now Elena's dealing with her survivor's guilt and trying to make her relationship with Adam work. All she knows for sure is that she's done with time travel and Aether Corporation.
But Aether's not done with her–or Adam, or fellow survivor Chris. The travelers on Aether's latest mission to the future have gone missing, and Elena and her friends are drafted into the rescue effort. They arrive in a future that's amazingly advanced, thanks to Aether Corporation's reverse-engineered technology. The mission has deadly consequences, though, and they return to the future to try to alter the course of events.
But the future is different yet again. Now every trip through time reveals new complications, and more lives lost–or never born. Elena and Adam must risk everything–including their relationship–to save their friends.
Splinter by Sasha Dawn (3/1): Sami's mother disappeared ten years ago, when Sami was six. and the police have always suspected that Sami's father killed her. Sami is sure her father's innocent. But when new evidence emerges linking him to another woman's mysterious death, Sami sets out to uncover the truth. Will she prove her father's innocence or will she stumble onto secrets she'd rather not confront?
*Alone by Scott Sigler (3/7): Pawns in a millennia-old struggle, the young people known only as the Birthday Children were genetically engineered to survive on the planet Omeyocan—but they were never meant to live there. They were made to be "overwritten," their minds wiped and replaced by the consciousness of the monsters who created them.
Em changed all of that.
She unified her people and led a revolt against their creators. Em and her friends escaped an ancient ghost ship and fled to Omeyocan. They thought they would find an uninhabited paradise. Instead, they found the ruins of a massive city long since swallowed by the jungle. And they weren't alone. The Birthday Children fought for survival against the elements, jungle wildlife, the "Grownups" who created them . . . and, as evil corrupted their numbers, even against themselves.
With these opponents finally defeated, Em and her people realized that more threats were coming, traveling from across the universe to lay claim to their planet. The Birthday Children have prepared as best they can against this alien armada. Now, as the first ships reach orbit around Omeyocan, the final battle for the planet begins.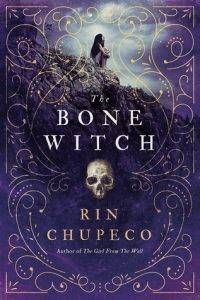 *The Bone Witch by Rin Chupeco (3/7): When Tea accidentally resurrects her brother from the dead, she learns she is different from the other witches in her family. Her gift for necromancy means that she's a bone witch, a title that makes her feared and ostracized by her community. But Tea finds solace and guidance with an older, wiser bone witch, who takes Tea and her brother to another land for training.
In her new home, Tea puts all her energy into becoming an asha — one who can wield elemental magic. But dark forces are approaching quickly, and in the face of danger, Tea will have to overcome her obstacles…and make a powerful choice.
Confessions of a High School Disaster by Emma Chastain (3/7): I'm Chloe Winter, and my life is kiiiiind of a disaster.
On the plus side, I got the lead in the musical!
On the down side…
1. I'm a kissing virgin (so so so embarrassing).
2. My best friend, Hannah, is driving me insane.
3. I think I'm in love with Mac Brody, the most popular senior guy, whose girlfriend is so beautiful she doesn't even need eyeliner.
4. My dad won't stop asking me if I'm okay.
5. Oh, and my mom moved to Mexico to work on her novel. But it's fine—she'll be back soon. She said so.
Mom tells me everything is copy. So I'm writing down all the horrible things that happen to me in this diary.
This is the worst year of my life so far, unless maybe it's the best.
Done Dirt Cheap by Sarah Nicole Lemon (3/7): Tourmaline Harris's life hit pause at fifteen, when her mom went to prison because of Tourmaline's unintentionally damning testimony. But at eighteen, her home life is stable, and she has a strong relationship with her father, the president of a local biker club known as the Wardens.
Virginia Campbell's life hit fast-forward at fifteen, when her mom "sold" her into the services of a local lawyer: a man for whom the law is merely a suggestion. When Hazard sets his sights on dismantling the Wardens, he sends in Virginia, who has every intention of selling out the club—and Tourmaline.
But the two girls are stronger than the circumstances that brought them together, and their resilience defines the friendship at the heart of this powerful debut novel.
Eat The Sky, Drink The Ocean by Kirsty Murray, Payal Dhar, Anita Roy (3/7): Be transported into dystopian cities and other-worldly societies. Be amazed and beguiled by a nursery story with a reverse twist, a futuristic take on TV cooking shows, a playscript with tentacles – and more, much more. Plunge in and enjoy!
A collection of sci-fi and fantasy writing, including six graphic stories, showcasing twenty stellar writers and artists from India and Australia: Isobelle Carmody, Penni Russon, Justine Larbalestier, Margo Lanagan, Lily Mae Martin, Kuzhali Manickavel, Prabha Mallya, Annie Zaidi, Kate Constable, Vandana Singh, Mandy Ord, Priya Kuriyan, Manjula Padmanabhan, Samhita Arni, Alyssa Brugman, Nicki Greenberg and Amruta Patil.
Goodbye Days by Jeff Zentner (3/7): Can a text message destroy your life?
Carver Briggs never thought a simple text would cause a fatal crash, killing his three best friends, Mars, Eli, and Blake. Now Carver can't stop blaming himself for the accident and even worse, there could be a criminal investigation into the deaths.
Then Blake's grandmother asks Carver to remember her grandson with a 'goodbye day' together. Carver has his misgivings, but he starts to help the families of his lost friends grieve with their own memorial days, along with Eli's bereaved girlfriend Jesmyn. But not everyone is willing to forgive. Carver's own despair and guilt threatens to pull him under into panic and anxiety as he faces punishment for his terrible mistake. Can the goodbye days really help?
*The Great Pursuit by Wendy Higgins (3/7): Lochlanach has traded the great beast for something far more terrible, a Lashed enemy veiled in beauty, deception, and a vengeance passed down through generations: Rozaria Rocato. And she's offering the hunter Paxton Seabolt power and acceptance he could never receive in his homeland. Pax must decide how far he's willing to go under her tutelage, knowing she is the opponent of Princess Aerity Lochson.
In a land where traditionalists dread change, the Lochlan throne must contend with mysterious foes and traitors, while attempting to keep revolt at bay. As dire circumstances strike the royal family, matters of the castle are left in Aerity's hands. It's time to put aside her fears and grasp the reign, taking actions that have the potential to save or destroy her people.
One hunt has ended, but the pursuit for love and justice continue.
The Inexplicable Logic of My Life by Benjamin Alire Saenz (3/7): Sal used to know his place with his adoptive gay father, their loving Mexican-American family, and his best friend, Samantha. But it's senior year, and suddenly Sal is throwing punches, questioning everything, and realizing he no longer knows himself. If Sal's not who he thought he was, who is he?

Max by Sarah Cohen-Scali (3/7): Nazi Germany. 1936. The Lebensborn program is going strong as German women are carefully selected by the Nazis and recruited to give birth to new representatives of the Aryan race. Inside one of these women is Max, a fetus waiting to be born and fulfill his destiny as the perfect Aryan.
Max is taken away from his birth mother as soon as he enters the world. He will be raised under the leadership and ideologies of the Nazi Party. As he grows up without a mom, without any affection or tenderness, according to Nazi educational precepts, he soon becomes the mascot of the program. But things don't go according to plan.
The Other F-Word by Natasha Friend (3/7): Milo has two great moms, but he's never known what it's like to have a dad. When Milo's doctor suggests asking his biological father to undergo genetic testing to shed some light on Milo's extreme allergies, he realizes this is a golden opportunity to find the man he's always wondered about.
Hollis's mom Leigh hasn't been the same since her other mom, Pam, passed away seven years ago. But suddenly, Leigh seems happy—giddy, even—by the thought of reconnecting with Hollis's half-brother Milo. Hollis and Milo were conceived using the same sperm donor. They met once, years ago, before Pam died.
Now Milo has reached out to Hollis to help him find their donor. Along the way, they locate three other donor siblings, and they discover the true meaning of the other F-word: family.
Piper Perish by Kayla Cagan (3/7): Piper Perish inhales air and exhales art. The sooner she and her best friends can get out of Houston and get to New York City, the better. Art school has been Piper's dream her whole life, and now that senior year is halfway over, she's never felt more ready. But in the final months before graduation, things are weird with her friends and stressful with three different guys, and Piper's sister's tyrannical mental state seems to thwart every attempt at happiness for the close-knit Perish family. Piper's art just might be enough to get her out. But is she brave enough to seize that power, even if it means giving up what she's always known?
Seven Days of You by Cecilia Vinesse (3/7): Sophia has seven days left in Tokyo before she moves back to the States. Seven days to say good-bye to the electric city, her wild best friend, and the boy she's harbored a semi-secret crush on for years. Seven perfect days…until Jamie Foster-Collins moves back to Japan and ruins everything.
Jamie and Sophia have a history of heartbreak, and the last thing Sophia wants is for him to steal her leaving thunder with his stupid arriving thunder. Yet as the week counts down, the relationships she thought were stable begin to explode around her. And Jamie is the one who helps her pick up the pieces. Sophia is forced to admit she may have misjudged Jamie, but can their seven short days of Tokyo adventures end in anything but good-bye?
*Traitor To The Throne by Alwyn Hamilton (3/7): Mere months ago, gunslinger Amani al'Hiza fled her dead-end hometown on the back of a mythical horse with the mysterious foreigner Jin, seeking only her own freedom. Now she's fighting to liberate the entire desert nation of Miraji from a bloodthirsty sultan who slew his own father to capture the throne.
When Amani finds herself thrust into the epicenter of the regime—the Sultan's palace—she's determined to bring the tyrant down. Desperate to uncover the Sultan's secrets by spying on his court, she tries to forget that Jin disappeared just as she was getting closest to him, and that she's a prisoner of the enemy. But the longer she remains, the more she questions whether the Sultan is really the villain she's been told he is, and who's the real traitor to her sun-bleached, magic-filled homeland.
Forget everything you thought you knew about Miraji, about the rebellion, about djinni and Jin and the Blue-Eyed Bandit.
Ultimatum by KM Walton (3/7): Oscar is misunderstood. Ever since his mother died, he's been disrespected and bullied by his family, and he seeks refuge in his art. Vance is a popular athlete and wishes his brother would just loosen up and be cool. It was hard enough to deal with their mother's death without Oscar getting all emotional. Vance just wants to throw himself into partying, to live.
But when their father's alcoholism sends him into liver failure, the two boys must come face-to-face with their demons-and each other-if they are going to survive an uncertain future.
Wonderful Feels Like This by Sara Lövestam (3/7): For Steffi, going to school every day is an exercise in survival. She's never fit in with any of the other groups at school, and she's viciously teased by the other girls in her class. The only way she can escape is through her music—especially jazz music.
When Steffi hears her favorite jazz song playing through an open window of a retirement home on her walk home from school, she decides to go in and introduce herself.
The old man playing her favorite song is Alvar. When Alvar was a teenager in World War II-era Sweden, he dreamt of being in a real jazz band. Then and now, Alvar's escape is music—especially jazz music.
Through their unconventional but powerful friendship, Steffi realizes that she won't always be lonely in her small town. She can go to the music school in Stockholm. She can be a real musician. And she can be a jitterbug, just like Alvar.
But how can Steffi convince her parents to let her go to Stockholm to audition? And how is it that Steffi's school, the retirement home, her music, and even her worst bully are somehow connected to Alvar and his story? Because as it turns out, everything is, in the end, linked.
You're Welcome, Universe by Whitney Gardner (3/7): When Julia finds a slur about her best friend scrawled across the back of the Kingston School for the Deaf, she covers it up with a beautiful (albeit illegal) graffiti mural.
Her supposed best friend snitches, the principal expels her, and her two mothers set Julia up with a one-way ticket to a "mainstream" school in the suburbs, where she's treated like an outcast as the only deaf student. The last thing she has left is her art, and not even Banksy himself could convince her to give that up.
Out in the 'burbs, Julia paints anywhere she can, eager to claim some turf of her own. But Julia soon learns that she might not be the only vandal in town. Someone is adding to her tags, making them better, showing off—and showing Julia up in the process. She expected her art might get painted over by cops. But she never imagined getting dragged into a full-blown graffiti war.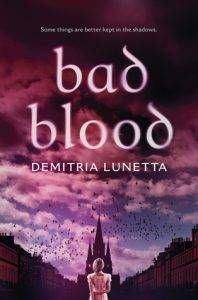 Bad Blood by Demitria Lunetta (3/14): All sixteen-year-old Heather MacNair wants is to feel normal, to shed the intense paranoia she's worn all year like a scratchy sweater. After her compulsion to self-harm came to light, Heather was kept under her doctor's watchful eye. Her family thinks she's better—and there's nothing she wants more than for that to be true. She still can't believe she's allowed to spend her summer vacation as she always does: at her aunt's home in Scotland, where she has lots of happy memories. Far away from all her problems save one: she can't stop carving the Celtic knot that haunts her dreams into her skin.
Good friends and boys with Scottish accents can cure almost anything…except nightmares. Heather can't stop dreaming about two sisters from centuries ago, twins Prudence and Primrose, who somehow seem tied to her own life. Their presence lurks just beneath the surface of her consciousness, sending ripples through what should be a peaceful summer. The twins might hold the key to putting Heather's soul at rest…or they could slice her future deeper than any knife.
*Echoes of Memory by A. R. Kahler (3/14): After witnessing a terrible event that left Kaira changed in unimaginable ways, Chris knows he has to find a way to defy his destiny in this second novel in the suspenseful Ravenborn trilogy.
In the aftermath of the deaths plaguing Islington's campus, a terrible pall has fallen over the students. Kaira is passed-out sick, and Chris—the only witness to the night Kaira invoked something otherworldly—is questioning his sanity. Everyone is willing to believe the deaths were normal, and without Kaira backing him up, his claims that there was something supernatural at work are getting harder and harder to believe. Even to himself.
Especially because now, the voices he's locked away are getting louder. Stronger. Violent.
When the god plaguing his mind starts promising Chris a future of bloodshed, Chris knows he isn't safe. He can't be trusted. Especially not around Kaira, whom this god swears Chris will kill.
Chris only wants to keep his friends safe. Even at the cost of his own life.
But when the gods of the Underworld are involved, not even death is an escape. It's just the start of another, darker, journey.
*The End of Oz by Danielle Paige (3/14): At the end of Yellow Brick War, Amy had finally defeated Dorothy. Just when she and the rest of the surviving members of the Revolutionary Order of the Wicked thought it was safe to start rebuilding the damaged land of Oz, they realized they've been betrayed—by one of their own. And Dorothy might not have been so easily defeated after all.
In the fourth installment of the New York Times bestselling Dorothy Must Die series, the magical Road of Yellow Brick has come to the rescue, and whisked Amy away—but to where? Does the Road itself know where she needs to go to find the help that she needs?
Welcome to the other side of the rainbow. Here there's danger around every corner, and magic shoes won't be able to save you.
*Enemy Exposure by Meghan Rogers (3/14): Jocelyn Steely (code name: Raven) may have escaped the clutches of KATO and won the trust of the IDA, but she isn't out of danger yet. Her cover is blown and KATO agents are after her, but that won't stop Jocelyn. After all, her goal was never merely to escape KATO. She wants revenge.
Dead set on rescuing the one girl that she—and the IDA—failed to save, Jocelyn is forced to recruit other KATO agents to her side. She must hand over just enough intelligence to gain their trust, while still preventing her plans from getting back to her former tormentors. Is she out of her league in this battle? Or does she have what it takes to derail KATO once and for all?
Freya by Matthew Laurence (3/14):There's far more to Sara Vanadi than meets the eye. In her prime, she was Freya, the Norse goddess of love, beauty, war, and death – though that past hardly seems to matter now. For an ancient goddess in the 21st century, true believers – and the strength they bring – are painfully hard to find. But when a new, rising power threatens to remake the world by bending the divine to its will, Sara realizes her days of hiding have ended, and a chance to claw her way out of the history books has arrived. She'll just need new clothes and a manicure before she gets started.
The Heartbeats of Wing Jones by Katherine Webber (3/14): Wing Jones, like everyone else in her town, has worshipped her older brother, Marcus, for as long as she can remember. Good-looking, popular, and the star of the football team, Marcus is everything his sister is not.
Until the night everything changes when Marcus, drunk at the wheel after a party, kills two people and barely survives himself. With Marcus now in a coma, Wing is crushed, confused, and angry. She is tormented at school for Marcus's mistake, haunted at home by her mother and grandmothers' grief. In addition to all this, Wing is scared that the bank is going to repossess her home because her family can't afford Marcus's mounting medical bills.
Every night, unable to sleep, Wing finds herself sneaking out to go to the school's empty track. When Aaron, Marcus's best friend, sees her running one night, he recognizes that her speed, skill, and agility could get her spot on the track team. And better still, an opportunity at a coveted sponsorship from a major athletic gear company. Wing can't pass up the opportunity to train with her longtime crush and to help her struggling family, but can she handle being thrust out of Marcus's shadow and into the spotlight?
*Hunted by Meagan Spooner (3/14): Beauty knows the Beast's forest in her bones—and in her blood. Though she grew up with the city's highest aristocrats, far from her father's old lodge, she knows that the forest holds secrets and that her father is the only hunter who's ever come close to discovering them.
So when her father loses his fortune and moves Yeva and her sisters back to the outskirts of town, Yeva is secretly relieved. Out in the wilderness, there's no pressure to make idle chatter with vapid baronessas…or to submit to marrying a wealthy gentleman. But Yeva's father's misfortune may have cost him his mind, and when he goes missing in the woods, Yeva sets her sights on one prey: the creature he'd been obsessively tracking just before his disappearance.
Deaf to her sisters' protests, Yeva hunts this strange Beast back into his own territory—a cursed valley, a ruined castle, and a world of creatures that Yeva's only heard about in fairy tales. A world that can bring her ruin or salvation. Who will survive: the Beauty, or the Beast?
Maid of The King's Court by Lucy Worsley (3/14): Clever, headstrong Elizabeth Rose Camperdowne knows her duty. As the sole heiress to an old but impoverished noble family, Eliza must marry a man of wealth and title — it's the only fate for a girl of her standing. But when a surprising turn of events lands her in the royal court as a maid of honor to Anne of Cleves, Eliza is drawn into the dizzying, dangerous orbit of Henry the Eighth and struggles to distinguish friend from foe. Is her glamorous flirt of a cousin, Katherine Howard, an ally in this deceptive place, or is she Eliza's worst enemy? And then there's Ned Barsby, the king's handsome page, who is entirely unsuitable for Eliza but impossible to ignore. British historian Lucy Worsley provides a vivid, romantic glimpse of the treachery, tragedy, and thrills of life in the Tudor court.
A Psalm for Lost Girls by Katie Bayerl (3/14): Tess da Costa is a saint — a hand-to-god, miracle-producing saint. At least that's what the people in her hometown of New Avon, Massachusetts, seem to believe. And when Tess suddenly and tragically passes away, her small city begins feverishly petitioning the Pope to make Tess's sainthood official. Tess's mother is ecstatic over the fervor, while her sister Callie, the one who knew Tess best, is disgusted – overcome with the feeling that her sister is being stolen from her all over again.
The fervor for Tess's sainthood only grows when Ana Langone, a local girl who's been missing for six months, is found alive at the foot of one of Tess's shrines. It's the final straw for Callie.
With the help of Tess's secret boyfriend Danny, Callie's determined to prove that Tess was something far more important than a saint; she was her sister, her best friend and a girl in love with a boy. But Callie's investigation uncovers much more than she bargained for: a hidden diary, old family secrets, and even the disturbing truth behind Ana's kidnapping.
Queens of Geek by Jen Wilde (3/14): When BFFs Charlie, Taylor and Jamie go to SupaCon, they know it's going to be a blast. What they don't expect is for it to change their lives forever.
Charlie likes to stand out. SupaCon is her chance to show fans she's over her public breakup with co-star, Jason Ryan. When Alyssa Huntington arrives as a surprise guest, it seems Charlie's long-time crush on her isn't as one-sided as she thought.
While Charlie dodges questions about her personal life, Taylor starts asking questions about her own.
Taylor likes to blend in. Her brain is wired differently, making her fear change. And there's one thing in her life she knows will never change: her friendship with Jamie—no matter how much she may secretly want it to. But when she hears about the Queen Firestone SupaFan Contest, she starts to rethink her rules on playing it safe.
The Shadows We Know By Heart by Jennifer Park (3/14): Leah Roberts's life has never been the same since her brother died ten years ago. Her mother won't stop drinking, her father can't let go of his bitter anger, and Leah herself has a secret she's told no one: Sasquatch are real, and she's been watching a trio of them in the woods behind her house for years.
Everything changes when Leah discovers that among the Sasquatch lives a teenager. This alluring, enigmatic boy has no memory of his past and can barely speak, but Leah can't shake his magnetic pull. Gradually, Leah's life entwines with his, providing her the escape from reality she never knew she needed.
But when Leah's two worlds suddenly collide in a deadly showdown, she uncovers a shocking truth as big and extraordinary as the legends themselves, one that could change her life forever.
*These Ruthless Deeds by Tarun Shanker, Kelly Zekas (3/14): England, 1883. Still recovering from a devastating loss, Evelyn is determined to use her powers to save other gifted people from those who would harm them. But when her rescue of a young telekinetic girl goes terribly wrong, Evelyn finds herself indebted to a secret society devoted to recruiting and protecting people like Evelyn and her friends.
As she follows the Society's orders, healing the sick and embarking on perilous recruitment missions, Evelyn sees her problems disappear. Her reputation is repaired, her friends are provided for, and her parents are newly wealthy. She reunites with the dashing Mr. Kent and recovers the reclusive Mr. Braddock (who has much less to brood over now that the Society can help him to control his dangerous power). But Evelyn can't help fearing the Society is more sinister than it appears.
The White Road of The Moon by Rachel Neumeier (3/14): Imagine you live with your aunt, who hates you so much she's going to sell you into a dreadful apprenticeship. Imagine you run away before that can happen. Imagine that you can see ghosts—and talk with the dead. People like you are feared, even shunned.
Now imagine…the first people you encounter after your escape are a mysterious stranger and a ghost boy, who seem to need you desperately—though you don't understand who they are or exactly what they want you to do. So you set off on a treacherous journey, with only a ghost dog for company. And you find that what lies before you is a task so monumental that it could change the world.
Who Killed Christopher Goodman? by Allan Wolf (3/14): Everybody likes Chris Goodman. Sure, he s a little odd. He wears those funny bell-bottoms and he really likes the word ennui and he shakes your hand when he meets you, but he s also the kind of guy who s always up for a good time, always happy to lend a hand. Everybody likes Chris Goodman, which makes it especially shocking when he s murdered. Here, in a stunning multi-voiced narrative including the perspective of the fifteen-year-old killer and based on a true and terrible crime that occurred when he was in high school, author Allan Wolf sets out to answer the first question that comes to mind in moments of unthinkable tragedy: how could a thing like this happen?
Yvain: The Knight of the Lion by M.T. Anderson, Andrea Offermann (3/14): Eager for glory and heedless of others, Sir Yvain sets out from King Arthur's court and defeats a local lord in battle, unknowingly intertwining his future with the lives of two compelling women: Lady Laudine, the beautiful widow of the fallen lord, and her sly maid Lunette. In a stunning visual interpretation of a 12th century epic poem by Chrétien de Troyes, readers are — at first glance — transported into a classic Arthurian romance complete with errant knights, plundering giants, and fire-breathing dragons. A closer look, however, reveals a world rich with unspoken emotion. Striking, evocative art by Andrea Offermann sheds light upon the inner lives of medieval women and the consequences Yvain's oblivious actions have upon Laudine and Lunette.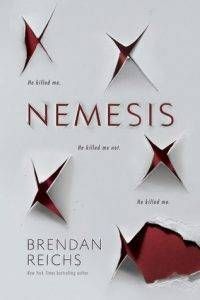 *Nemesis by Brendan Reichs (3/21): It's been happening since Min was eight. Every two years, on her birthday, a strange man finds her and murders her in cold blood. But hours later, she wakes up in a clearing just outside her tiny Idaho hometown—alone, unhurt, and with all evidence of the horrifying crime erased.
Across the valley, Noah just wants to be like everyone else. But he's not. Nightmares of murder and death plague him, though he does his best to hide the signs. But when the world around him begins to spiral toward panic and destruction, Noah discovers that people have been lying to him his whole life. Everything changes in an eye blink.
For the planet has a bigger problem. The Anvil, an enormous asteroid threatening all life on Earth, leaves little room for two troubled teens. Yet on her sixteenth birthday, as she cowers in her bedroom, hoping not to die for the fifth time, Min has had enough. She vows to discover what is happening in Fire Lake and uncovers a lifetime of lies: a vast conspiracy involving the sixty-four students of her sophomore class, one that may be even more sinister than the murders.
Blood Family by Anne Fine (3/21): Edward is four years old when he is locked away with his mother by her abusive, alcoholic partner, Harris. By the time an elderly neighbor spots his pale face peering through a crack in the boarded-up window and raises the alarm, he is seven.
Rescue comes, but lasting damage has been done. Sent to live with a kind foster family, and then adopted, Edward struggles to adapt to normal life. Even as a smart and curious teenager it's still clear to his new family and schoolmates there's something odd about him.
Then in a science museum, Edward sees an image that shocks him to the core and robs him of his hard won sense of safety. Can anyone's past truly be left behind? And could it be that, deep down, another Harris is waiting to break out?
Hellworld by Tom Leveen (3/21): Five years ago, Abby Booth's mom, co-host of a ghost hunting reality show, went missing while filming in a 'haunted' cave in Arizona.
Since then, Abby's life has all but fallen to pieces, most notably because of her dad's deep depression and how they've drifted further and further apart.
But now, at seventeen, Abby has decided that things will change. She plans to go to the same cave where her mom and the crew went missing and to find out, once and for all, what happened there.
With the help of the co-host's son Charlie and two of his friends, Abby sets off on a quest for answers…but what the group ends up finding, what they stumble across in that dark, primordial cave in Arizona, is nothing they could have ever imaged.
Abby was investigating a possible haunting… she never expected that there could be something worse.
The Hidden Memory of Objects by Danielle Mages Amato (3/21): Megan Brown's brother, Tyler, is dead, but the cops are killing him all over again. They say he died of a drug overdose, potentially suicide—something Megan cannot accept. Determined to figure out what happened in the months before Tyler's death, Megan turns to the things he left behind. After all, she understands the stories objects can tell—at fifteen, she is a gifted collage artist with a flair for creating found-object pieces. However, she now realizes that her artistic talent has developed into something more: she can see memories attached to some of Tyler's belongings—and those memories reveal a brother she never knew.
Enlisting the help of an artifact detective who shares her ability and specializes in murderabilia—objects tainted by violence or the deaths of their owners—Megan finds herself drawn into a world of painful personal and national memories. Along with a trusted classmate and her brother's charming friend, she chases down the troubling truth about Tyler across Washington, DC, while reclaiming her own stifled identity with a vengeance.
*Pyromantic by Lish McBride (3/21): Ava is having a rough time. Getting rid of Venus didn't set her free—she's still Coterie. Her new boss seems like an improvement, but who knows if he'll stay that way? The Coterie life changes people. And since she's currently avoiding her friends after (disastrously) turning down a date with Lock, well, everything kind of sucks.
Then she gets sent to handle two local thugs with were-hare Sid. But when they arrive, the thugs are dead and a necromancer has raised them as mindless, aggressive zombies. Ava is faced with an epidemic—something is turning normal creatures into killing machines. Unfortunately, this means she has to work with Lock and his new girl. Worse than that, she has to work with her ex, Ryan. Compared to facing such emotional turmoil, she'd rather take on an entire herd of flesh-eating kelpies . . . or she could just do both. Isn't she just the lucky gal?
*Shadow Run by Michael Miller, AdriAnne Strickland (3/21): Nev has just joined the crew of the starship Kaitan Heritage as the cargo loader. His captain, Qole, is the youngest-ever person to command her own ship, but she brooks no argument from her crew of orphans, fugitives, and con men. Nev can't resist her, even if her ship is an antique.
As for Nev, he's a prince, in hiding on the ship. He believes Qole holds the key to changing galactic civilization, and when her cooperation proves difficult to obtain, Nev resolves to get her to his home planet by any means necessary.
But before they know it, a rival royal family is after Qole too, and they're more interested in stealing her abilities than in keeping her alive.
Nev's mission to manipulate Qole becomes one to save her, and to survive, she'll have to trust her would-be kidnapper. He may be royalty, but Qole is discovering a deep reservoir of power—and stars have mercy on whoever tries to hurt her ship or her crew.
Ten Miles One Way by Patrick Downes (3/21): Nest and Q walk through the city. Nest speaks and Q listens. Mile by mile, Nest tells Q about her life, her family, her past . . . and her Chimaera, the beast that preys on her mind and causes her to lose herself. Q knows only that his love for Nest runs deeper than the demon that plagues her thoughts, that he loves her in spite of—or perhaps because of—the personal battle she fights every day.

*100 Hours by Rachel Vincent (3/28): A decadent spring break getaway on an exotic beach becomes a terrifying survival story when six Miami teens are kidnapped and ransomed.
Maddie is beyond done with her cousin Genesis's entitled and shallow entourage. Genesis is so over Miami's predictable social scene with its velvet ropes, petty power plays, and backstabbing boyfriends.
While Maddie craves family time for spring break, Genesis seeks novelty—like a last-minute getaway to an untouched beach in Colombia. And when Genesis wants something, it happens.
But paradise has its price. Dragged from their tents under the cover of dark, Genesis, Maddie, and their friends are kidnapped and held for ransom deep inside the jungle—with no diva left behind. It all feels so random to everyone except Genesis. She knows they were targeted for a reason. And that reason is her.
Now, as the hours count down, only one thing's for certain: If the Miami hostages can't set aside their personal problems, no one will make it out alive.
*Blood Rose Rebellion by Rosalyn Eves (3/28): Sixteen-year-old Anna Arden is barred from society by a defect of blood. Though her family is part of the Luminate, powerful users of magic, she is Barren, unable to perform the simplest spells. Anna would do anything to belong. But her fate takes another course when, after inadvertently breaking her sister's debutante spell—an important chance for a highborn young woman to show her prowess with magic—Anna finds herself exiled to her family's once powerful but now crumbling native Hungary.
Her life might well be over.
In Hungary, Anna discovers that nothing is quite as it seems. Not the people around her, from her aloof cousin Noémi to the fierce and handsome Romani Gábor. Not the society she's known all her life, for discontent with the Luminate is sweeping the land. And not her lack of magic. Isolated from the only world she cares about, Anna still can't seem to stop herself from breaking spells.
As rebellion spreads across the region, Anna's unique ability becomes the catalyst everyone is seeking. In the company of nobles, revolutionaries, and Romanies, Anna must choose: deny her unique power and cling to the life she's always wanted, or embrace her ability and change that world forever.
*The Body Market by Donna Freitas (3/28): Skylar Cruz has been betrayed by everyone she trusted. Perhaps worst of all, she and her friends have failed to stop her sister, and now the Body Market is open for business.
Skylar is through being a pawn in everyone else's game. She may be the only one who can stop what her family started. And she must do it before everyone in the App World runs out of time.
Bull by David Elliott (3/28): Much like Lin-Manuel Miranda did in Hamilton, the New York Times best-selling author David Elliott turns a classic on its head in form and approach, updating the timeless story of Theseus and the Minotaur for a new generation. A rough, rowdy, and darkly comedic young adult retelling in verse, Bull will have readers reevaluating one of mythology's most infamous monsters.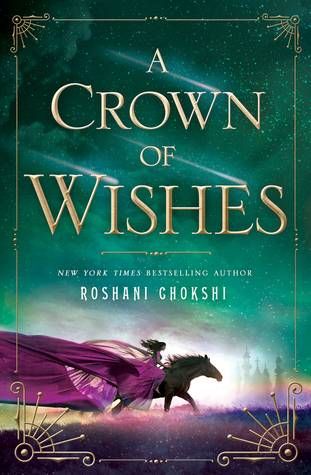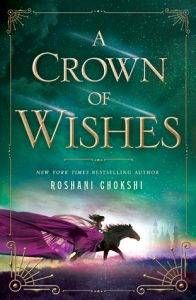 *A Crown of Wishes by Roshani Chokshi (3/28): Gauri, the princess of Bharata, has been taken as a prisoner of war by her kingdom's enemies. Faced with a future of exile and scorn, Gauri has nothing left to lose. Hope unexpectedly comes in the form of Vikram, the cunning prince of a neighboring land and her sworn enemy kingdom. Unsatisfied with becoming a mere puppet king, Vikram offers Gauri a chance to win back her kingdom in exchange for her battle prowess. Together, they'll have to set aside their differences and team up to win the Tournament of Wishes—a competition held in a mythical city where the Lord of Wealth promises a wish to the victor.
Reaching the tournament is just the beginning. Once they arrive, danger takes on new shapes: poisonous courtesans and mischievous story birds, a feast of fears and twisted fairy revels.
Every which way they turn new trials will test their wit and strength. But what Gauri and Vikram will soon discover is that there's nothing more dangerous than what they most desire.
Dead Little Mean Girl by Eva Darrows (3/28): A proud geek girl, Emma loves her quiet life on the outskirts, playing video games and staying off the radar. When her nightmare of a new stepsister moves into the bedroom next door, her world is turned upside down. Quinn is a queen bee with a nasty streak who destroys anyone who gets in her way. Teachers, football players, her fellow cheerleaders—no one is safe.
Emma wants nothing more than to get this girl out of her life, but when Quinn dies suddenly, Emma realizes there was more to her stepsister than anyone ever realized.
*Dream Forever by Kit Alloway (3/28): Trying to control her powers as the True Dream Walker is hard enough with Feodor as her instructor. But trying to learn her strengths with a broken heart makes it nearly impossible for Josh. And when mysterious tears in the Veil separating the Dream from the waking world begin to appear, and with Peregrine still on the run and Haley trapped in Death, Josh finds herself truly in over her head. With the World threatening to crumble around her, Josh must figure out who she really is and what she wants in time to save it, herself, and everyone she loves.
Will Josh succeed in saving the world as we know it?
*Finding What's Real by Emma Harrison (3/28): Now that Cecilia Montgomery has been found after two weeks on the run, she's stuck in the middle of a media firestorm. When Cecilia threatens to leave again, her mom drops the bomb. She plans to run for President. She's going to announce in a few days. And if she bails again, well, they do still have Jasper in custody on bogus "kidnapping" charges…
Suddenly Cecilia is trapped yet again, forced into a public persona she had no part in creating. But her friends from Sweetbriar still have her back and help smuggle Cecelia back into town. Just when Cecelia thinks she's finally escaped, her mother arrives and officially announces she is running for President—and she plans to stay in Sweetbriar for the duration of her candidacy.
Meanwhile, Fiona becomes a bit obsessed with the fame she achieves from being Cecilia Montgomery's best friend, and even Jasper gets caught up in the benefits of dating her. Soon Cecilia starts to wonder if they want to hang out with her, or if they want to benefit from hanging out with her. All she wanted was a small, anonymous life, but now things seem to be spiraling out of control.
Can Cecelia ever find her perfect ending, or will her escape prove to be more of a trap than she ever thought possible?
Hearts and Other Body Parts by Ira Bloom (3/28): Sisters Esme, Katy, and Ronnie are smart, talented, and gorgeous, and better yet . . . all three are witches. They have high school wired until the arrival of two new students. The first is Norman, who is almost eight feet tall and appears to be constructed of bolts and mismatched body parts. Despite his intimidating looks, Esme finds herself strangely — almost romantically — drawn to both his oversized brain and oversized heart.
The second new arrival is Zack, an impossibly handsome late transfer from the UK who has the girls at school instantly mesmerized. Soon even sensible Esme has forgotten Norman, and all three sisters are in a flat-out hex war to win Zack. But while the magic is flying, only Norman seems to notice that students who wander off alone with Zack end up with crushed bones and memory loss. Or worse, missing entirely.
*Honestly Ben by Bill Konigsberg (3/28): Ben Carver is back to normal. He's working steadily in his classes at the Natick School. He just got elected captain of the baseball team. He's even won a full scholarship to college, if he can keep up his grades. All that foolishness with Rafe Goldberg the past semester is in the past.
Except . . .
There's Hannah, the gorgeous girl from the neighboring school, who attracts him and distracts him. There's his mother, whose quiet unhappiness Ben is noticing for the first time. School is harder, the pressure higher, the scholarship almost slipping away. And there's Rafe, funny, kind, dating someone else . . . and maybe the real normal that Ben needs.
Just Another Girl by Elizabeth Eulberg (3/28): Hope knows there's only one thing coming between her and her longtime crush: his girlfriend, Parker. She has to sit on the sidelines and watch as the perfect girl gets the perfect boy . . . because that's how the universe works, even though it's so completely wrong.
Parker doesn't feel perfect. She knows if everyone knew the truth about her, they'd never be able to get past it. So she keeps quiet. She focuses on making it through the day with her secret safe . . . even as this becomes harder and harder to do. And Hope isn't making it any easier.
Just Fly Away by Andrew McCarthy (3/28): When fifteen-year-old Lucy Willows discovers that her father has a child from a brief affair, a eight-year-old boy named Thomas who lives in her own suburban New Jersey town, she begins to question everything she thinks she knows about her family and her life. Lucy can't believe her father betrayed the whole family, or that her mother forgave him, or that her sister isn't rocked by the news the way Lucy is. Worse, Lucy's father's secret is now her own, one that isolates her from her friends, family, and even her boyfriend, Simon, the one person she expected would truly understand. When Lucy escapes to Maine, the home of her mysteriously estranged grandfather, she finally begins to get to the bottom of her family's secrets and lies.
Night Witches: A Novel of WWII by Kathryn Lasky (3/28): Fifteen-year-old Valya knows what it feels like to fly. She's a pilot who's always felt more at home soaring through the sky than down on earth. But since the Germans surrounded Stalingrad, Valya's been forced to stay on the ground and watch her city crumble.
When her mother is killed during the siege, Valya is left with one burning desire: to join up with her older sister, a member of the famous and feared Night Witches — a brigade of young female pilots.
Using all her wits, Valya manages to get past the German blockade and find the Night Witches' base . . . and that's when the REAL danger starts. The women have been assigned a critical mission. If they succeed, they'll inflict serious damage on the Nazis. If they fail, they'll face death . . . or even worse horrors.
Overturned by Lamar Giles (3/28): Nikki Tate is infamous, even by Las Vegas standards. Her dad is sitting on death row, convicted of killing his best friend in a gambling dispute turned ugly. And for five years, he's maintained his innocence. But Nikki wants no part of that. She's been working on Operation Escape Vegas: playing in illegal card games so she can save up enough money to get out come graduation day.
Then her dad's murder conviction is overturned. The new evidence seems to come out of nowhere and Nikki's life becomes a mess when he's released from prison. Because the dad who comes home is not the dad she remembers. And he's desperately obsessed with finding out who framed him—and why.
As her dad digs into the seedy underbelly of Vegas, the past threatens everything and Nikki is drawn into his deadly hunt for the truth. But in the city of sin, some sinners will do anything to keep their secrets, and Nikki soon finds herself playing for the biggest gamble ever—her life.
Sophie Someone by Hayley Long (3/28): Sophie Nieuwenleven is sort of English and sort of Belgian. She and her family came to live in Belgium when she was only four or five, but she's fourteen now and has never been sure why they left England in the first place. She loves her international school, adores her friend Comet, and is protective of her little brother, Hercule. But it s hard to feel carefree when her mom never leaves the apartment ordering groceries online and blasting music in her room and her dad has a dead-end job as a car mechanic. Then one day Sophie makes a startling discovery, a discovery that unlocks the mystery of who she really is. This is a novel about identity and confusion and about feeling so utterly freaked out that you can't put it into words. But it's also about hope. And trust. And the belief that, somehow, everything will be OK.
*Strange The Dreamer by Laini Taylor (3/28): Strange the Dreamer is the story of:
the aftermath of a war between gods and men
a mysterious city stripped of its name
a mythic hero with blood on his hands
a young librarian with a singular dream
a girl every bit as perilous as she is imperiled
alchemy and blood candy, nightmares and godspawn, moths and monsters, friendship and treachery, love and carnage.
Welcome to Weep.
Things I Should Have Known by Claire LaZebnik (3/28): The story of Chloe Mitchell, a Los Angeles girl on a quest to find love for her autistic sister, Ivy. Ethan, from Ivy's class, seems like the perfect match. It's unfortunate that his older brother, David, is one of Chloe's least favorite people, but Chloe can deal, especially when she realizes that David is just as devoted to Ethan as she is to Ivy. Uncommonly honest and refreshingly funny, this is a story about sisterhood, autism, and first love. Chloe, Ivy, David, and Ethan, who form a quirky and lovable circle, will steal readers' hearts and remind us all that it's okay to be a different kind of normal.
Vigilante by Kady Cross (3/28): It's senior year, and Hadley and her best friend, Magda, should be starting the year together. Instead, Magda is dead and Hadley is alone. Raped at a party the year before and humiliated, Magda was driven to take her own life and Hadley is forced to see her friend's attackers in the classroom every day. Devastated, enraged and needing an outlet for her grief, Hadley decides to get a little justice of her own.
Donning a pink ski mask and fueled by anger, Hadley goes after each of the guys one by one, planning to strip them of their dignity and social status the way they did to Magda. As the legend of the pink-masked Vigilante begins to take on a life of its own, Hadley's revenge takes a turn for the dangerous. Could her need for vengeance lead her down a path she can't turn back from?
Worthy by Donna Cooner (3/28): Download the app. Be the judge.
Everyone at Linden's high school is obsessed with Worthy. It's this new app that posts pictures of couples, and asks: Is the girl worthy of the guy?
Suddenly, relationships implode as the votes climb and the comments get real ugly real fast.
At first, Linden is focused on other things. Like cute Alex Rivera. Prom committee. Her writing. But soon she's intrigued by Worthy. Who's posting the pictures? Who's voting? And what will happen when the spotlight turns… on Linden?