15 Movies Starring Bookstores
Last week, I rounded up my favorite library scenes in movies. But while doing that, I got caught thinking about bookstores in movies as well. So it's time for a sequel. Here are my favorite movies that star bookstores.
Notting Hill (1999)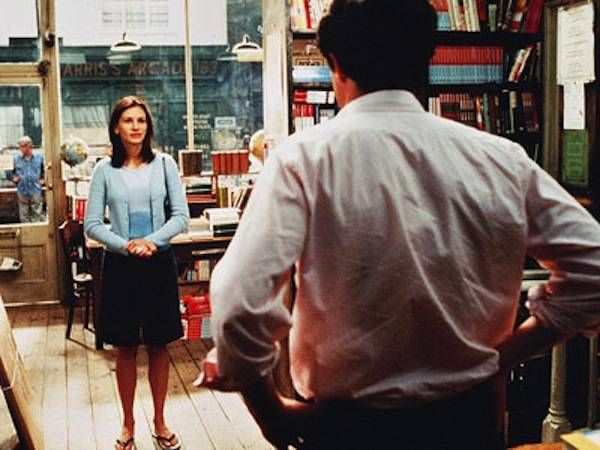 One of the power couple of bookstore movies (more on the other in a second). Notting Hill fulfills a number of bookstore fantasies: quirky staff, celebrity patrons, and attractive British booksellers.
You've Got Mail (1998)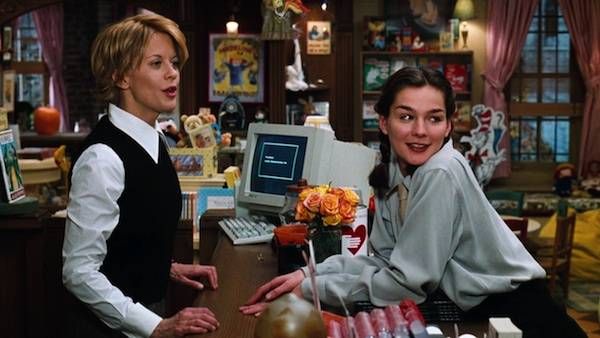 Remember the days when chain bookstores were the Big Bad Wolf? Ah, the good old days.
The Ninth Gate (1999)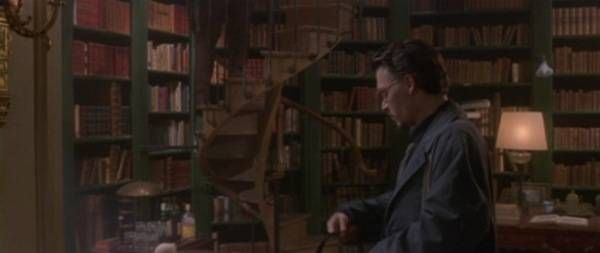 The only thing cooler than a movie-bookstore is a movie-bookstore that doubles as a gateway to hell.
Hugo (2011)
The bookstore in Hugo is the gold-standard in fantasy bookstores. Everything is just so enchantingly jumbled and leather-bound.
Harry Potter and The Chamber of Secrets (2002)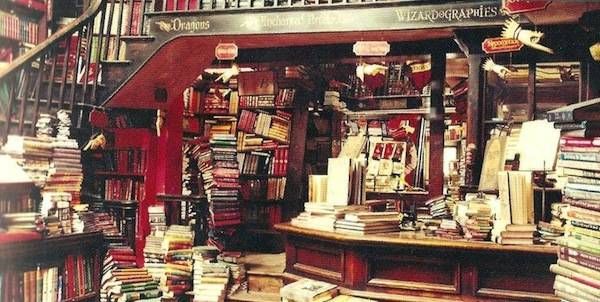 I want to go to a bookstore that has a whole section on dragons. Do you think Flourish and Blott's takes AmEx?
The Never Ending Story (1984)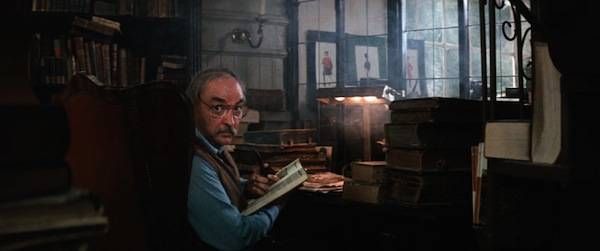 The craziest book ever acquired in a movie has to be The Never Ending Story, which came from this fairly creepy hole-in-the wall shop. I mean, the villain in the book is….nothing. Sheer oblivion. I still have night terrors about it.
When Harry Met Sally (1989)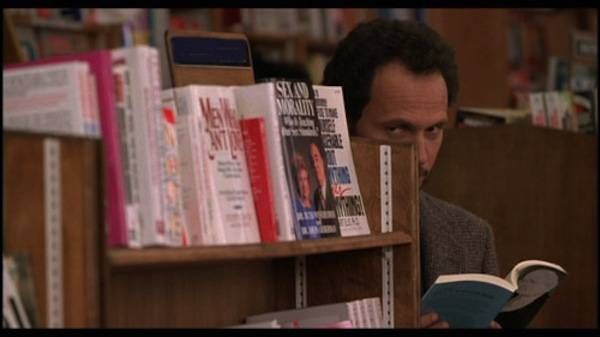 "Some is staring at you in 'Personal Growth.'" I watched this movie dozens of times growing up in Kansas, and I though everyone ran into people they know at bookstores in New York. In reality, they just are there to go to the bathroom.
Before Sunset (2004)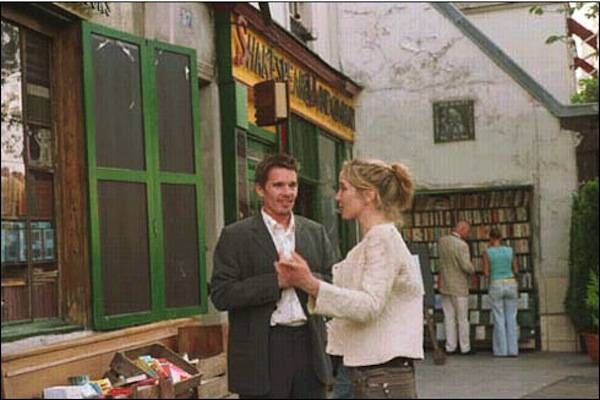 As far as I know, this is the only cinematic appearance of the legendary Paris bookstore, Shakespeare and Company. It's fitting that a movie with extraordinary erudition and heart starts here.
Dan in Real Life (2004)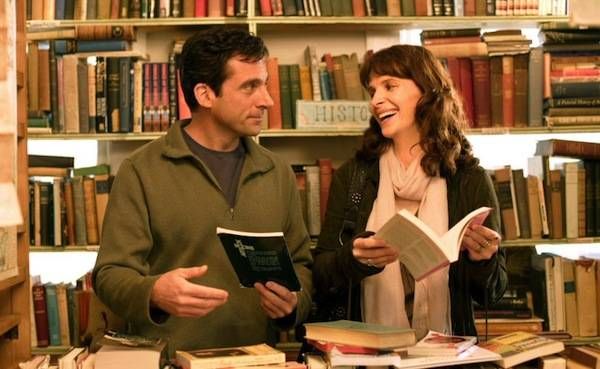 While Notting Hill has the canonical bookstore meet-cute, this one between Steve Carrell and Juliette Binoche is pretty great. Who doesn't want to fall in love in a bookstore? No one I would want to fall in love with that's for sure.
The Big Sleep (1946)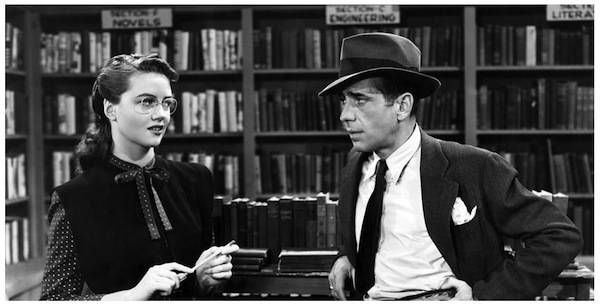 How about a couple of classic movies now? In The Big Sleep, Geiger's Bookstore becomes key in figuring out…something (don't want to get all spoilery here). But Bogart in a bookstore should be enough to get you interested without too much more info, no?
Funny Face (1957)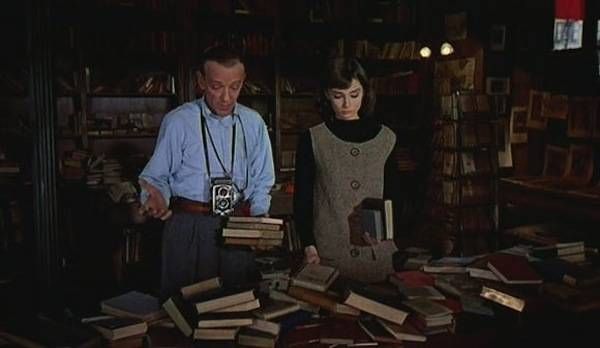 Fred Astaire plays a photographer in search of models of who can think as good as they look and stumbles across Audrey Hepburn, one of the 20th Centuries great beauties, working in a bookstore. Of course banter and hijinks ensue. (Be warned: this is a musical. Just so you are prepared).
Desperado (1995)
At the beginning of this list, would you have believed that Salma Hayek is at best only the second most beautiful movie-bookstore owner? (Audrey takes the top spot, in my opinion).
Eternal Sunshine of the Spotless Mind (2004)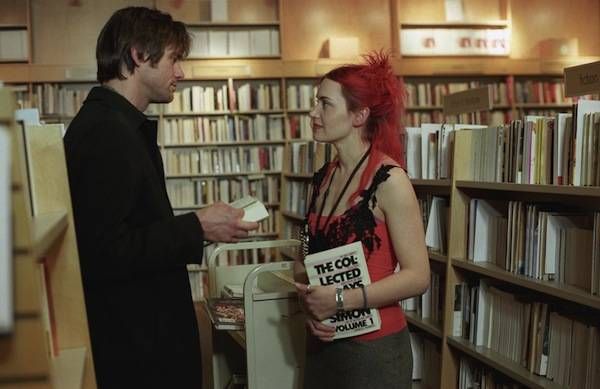 I think the memory-wiping sequence here is the single coolest bookstore scene in the movies.
Manhattan (1979)
There are a couple of good bookstores scenes in Manhattan, but this one has Allen in tweed, so it gets the nod. On the other hand, the other scene has Meryl Streep. Toss-up.
Beauty and The Beast (1991)
Beauty and The Beast has a great library scene AND a great bookstore scene. So maybe this is less a romantic fairy-tale than it is the story of a bookworm who goes from mooching books from the store to having a private library worthy of British royalty. At least that's what I got from it.
____________________________
Sign up for our newsletter to have the best of Book Riot delivered straight to your inbox every two weeks. No spam. We promise.
To keep up with Book Riot on a daily basis, follow us on Twitter or like us on Facebook. So much bookish goodness–all day, every day.