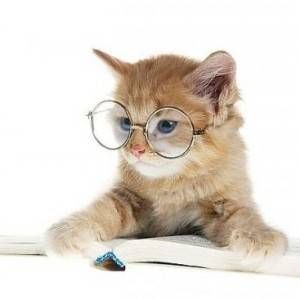 Lists
16 Books I'd Like to Read in 2016
This content contains affiliate links. When you buy through these links, we may earn an affiliate commission.
Here's my reading wish list for the year. I'm sure some of these books exist; maybe some of them don't. I'll be seeking them out based on my descriptions below, but if you know of any that fit the bill, please leave them in the comments! And if there are any writers out there who want to run with one of these ideas, so much the better. I can always wait another year…
A novel of psychological suspense with such a great twist that I will NEVER see it coming, and not because the twist is so stupid that it makes no sense and compels me to throw the book across the room and curse the six hours I spent reading it.
Michelle Obama's memoir. Better get cracking, lady.
Narrative nonfiction about a quirky subculture, á là Word Freak. Any and all subcultures may apply. I thoroughly enjoyed a book about competitive pumpkin-growing, if that tells you anything about my taste.
Something that will make me laugh out loud as much as I did while reading both of Jenny Lawson's books.
A Devil in the White City–esque true crime narrative that is more than just a pulpy supermarket checkout aisle read—ideally set against the backdrop of some larger cultural movement.
Nonfiction on the history of hip-hop. Also acceptable: the best memoir by or biography of a key player.
A novel that employs an unusual structure, the way Slumdog Millionaire tells a story through game show questions or the way Gone Girl or Fates and Furies switches POVs half way through to tell a very different version of events. (I happen to know that Megan Miranda is doing something cool with All the Missing Girls in June 2016—a suspense novel told backwards—but since I was her editor, I've already read that one…)
Something to scratch that The Boys in the Boat itch.
A book that will transport me to modern-day Paris. Fiction or nonfiction, ce n'est pas important.
The best, most fun and illuminating book about animal behavior. Go!
A history of Hispaniola and specifically the Dominican Republic, as I'll be spending six months of the year there.
An edgy novel that probably isn't a crowd-pleaser because it's "too dark," but would please this fan of weird, creepy, and subversive. Not surprisingly, I'm Team Tampa all the way.
An Ocean's Eleven-type caper that's just plain fun. I liked Ghostman by Roger Hobbs and I'm a huge fan of Shane Kuhn's John Lago books. More, please.
When I was a book editor, all I ever wanted was to do a memoir with Lyle Lovett. Now I just want to read it if someone else does.
A big, fat, thinker of a literary novel that still manages to be a page-turner despite its physical and/or intellectual heft. Do I need to jump on the City on Fire bandwagon? Would I love I Am Radar? These are the questions, people.