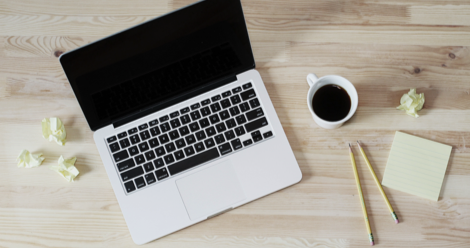 Can You Guess Which Famous Writer Created These Words?: Critical Linking, April 20, 2018
Critical Linking is sponsored by The Myth of the Nice Girl by Fran Hauser.
---

Can You Guess Which Famous Writer Created These Words?
Everybody's heard about the word! A word, word, word, etymology's the word!
So how'd you do?
____________________
Even before Dewey the Small-Town Library Cat hit the scene, feline friends held a special place in many librarians' hearts. Cuddling up with a cat and a book is an ideal state for many of us (although we're also equal-opportunity pet lovers! We love our literary dogs, too, and probably birds and lizards and snakes and guinea pigs…).
So, in the spirit of feline companionship, we asked our NYPL book experts: which books star your favorite literary cats? Here's what they said.
Meow. This book list is purrfect.
____________________
Over 25 radical and independent bookshops are taking part in a two-week long celebration of feminist books in a bid to add to the debate about diversity in publishing and showcase books by women writers.
Taking place from 16th to 30th June and spearheaded by Five Leaves Bookshop in Nottingham, Feminist Book Fortnight (FBF) will see retailers highlighting the diversity of feminist books through displays and events.
I'd love to see something like this in the U.S., too.
____________________
Yli-Hukkala says she had previously tried to have pupils start books in class and continue reading at home, only to notice that no progress was being made. She decided to try asking them to read the same book long enough so they would get drawn in.
"When we returned to books that we had started in a previous lesson, the pupils started to ask me if we could read again next time, or if we could arrange to have more reading sessions," she says.
Speaking of things that we should bring to the U.S.: how about a Reading Week in schools dedicated to just that? Finland's got it.