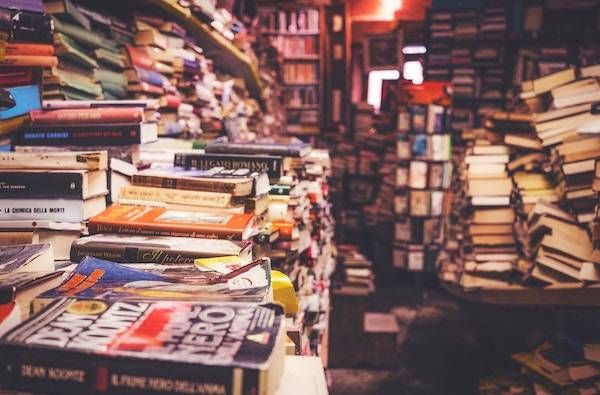 Lists
15 Tips for Tempering Book Buying Addiction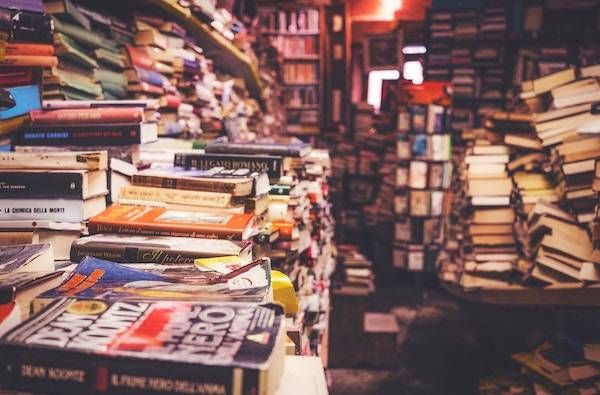 Is your To Be Read list longer than your Books Read list? Here are fifteen hard-learned bits of advice from my life-long struggle to stop buying books I never read. These tips don't always work because my craving for books is too strong to completely conquer. However, I'd like to think they've kept me from overdosing. Maybe you'll have more self-control. I read one book a week, but I buy five. (Well, let's say it's five.)
Try these routines before heading to the cash register or clicking the buy button. Some tips can only be done at home, others with a smartphone at the bookstore. Doing them can stop unneeded book buying (somewhat). You might have more self-control than I, and reach that perfect book buying ratio of 1:1 (buy one, read one).
Swear to God or Darwin you'll read this book immediately. Do it aloud to a friend. (Unfortunately, God and Darwin have stopped listening to my oaths years ago.)
Log onto the public library and see if they have it. Checking out a book from the New Books shelf feels as good as buying it.
If at home, start pulling off every book on your TBR shelf and recall why you bought them. Usually, I'll find something to read before I finish one shelf of unread books.
If at the bookstore, go around and hold ten books you've recently bought at that bookstore but still haven't read. This makes me feel very guilty, and guilt can be a motivating factor. For a while…
Scroll through your entire Audible library and read aloud all the titles you haven't heard. If you still buy the book and don't read it, let your punishment be making a handwritten list of all your unheard Audible books.
Scan all your unread Kindle ebooks and make a list of ten books you'd rather read now. More than once I've discovered I already own an ebook copy of the hardback book I was thinking about buying.
Completely read the first chapter. If it doesn't convince you to read the rest of the book tonight don't buy it.
Study the number of reviews and average ratings at Amazon, Audible, and GoodReads. Unless a thousand people loved it don't buy it because you probably already own dozens of unread books that are that popular waiting to be read.
Review your online credit card accounts for all the charges for books last month. It's embarrassing to me to see how many times Amazon is listed on my credit card bill.
Make a spreadsheet comparing costs of books read versus the cost of books unread for the month.
Only buy books new and at full price. Cheap used books, bargain ebooks, and Audible Daily Deals lower my resistance to buying books I don't read.
Ask a person that knows you well if you should buy the book. This only works a few times before people will stop book shopping with you.
Stop visiting bookstores several times a week. There's a difference between being a bookworm and book addict.
Try to update your GoodReads database so it's precisely accurate. I'm always behind.
Read book reviews of ten books you already own. It blows my mind how many great books I own that I haven't read. I have enough great books waiting to be read that would keep me reading for decades.
These tips have helped me. I've kept my TBR pile to just under two thousand books (although over the decades I have also donated thousands of books to the library). My eyes are bigger than my bookcases. I now limit the number of books I keep to what fits on three tall bookshelves, most of which are unread. If I buy more books I make myself give away books to make room for the books I've just bought (that should be tip #16).
Ebook and audiobook editions are my preferred format for saving books I've read. They take up less room, and their growing numbers don't aggravate the Marie Kondo in me.
Lately, I keep telling myself that paying full price for a book new just before I read it saves far more money than buying loads of sale and used books that I never read. Plus the author makes money. If I could just stick to that one rule I wouldn't have a problem. It would counter my natural tendency to stockpile books for the future.