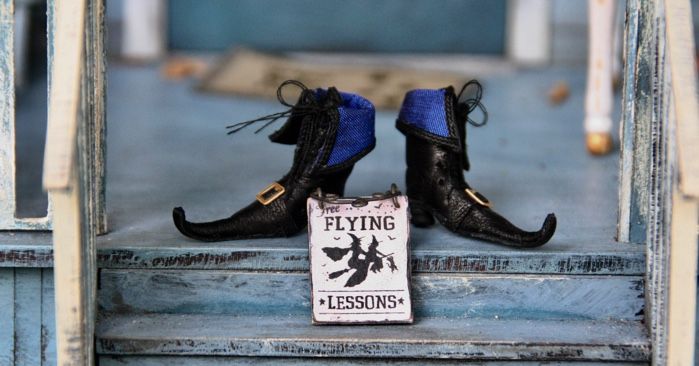 This content contains affiliate links. When you buy through these links, we may earn an affiliate commission.
Do you like a hearty dose of laughter along with your magical creatures? While some people may not head to fantasy novels for the laughs, there are a whole bunch of fantastical and funny fantasy books out there that provide some escapism and comic relief. We rounded up 15 of the funniest fantasy books that go beyond masters like Terry Pratchett and Jasper Fforde — so get ready to fall down a rabbit hole of laughter and magic!
---
Looking for more excellent funny fantasy books? Check out TBR: Tailored Book Recommendations. TBR is a great service that offers quarterly personalized book recommendations based on what you want to read more of. All you have to do to get started is fill out our reader survey and indicate what you want to read more of — such as funny fantasy and sci-fi books — and then you'll be matched with an expert Bibliologist who will hand-pick three books just for you, and write you a recommendation letter. Receive your recommendation letter via email in about two weeks, or you can opt to receive your letter and your recommended books from our partner, Print: A Bookstore in Portland, Maine, in three to four weeks! Learn more and get started today!