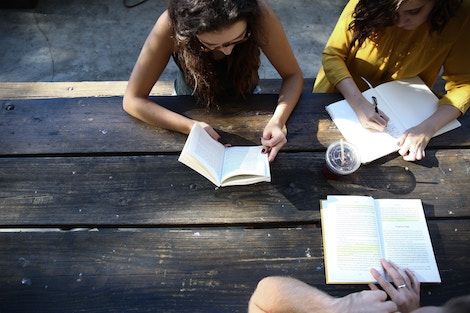 Lists
15 Books Tweens & Teens Want You To Read Right Now
This content contains affiliate links. When you buy through these links, we may earn an affiliate commission.
Working in a School Library with ages 11-19, I'm constantly putting YA novels in the hands of students. I want to find them that perfect book, the one that creates a lasting memory for them.
I'm often asking them which books I should read next, and they love to tell me. I also work with tweens, and the books they love are powerful, honest and full of adventure. Here are some YA novels (and MG ones too) that they think you should read, enjoy!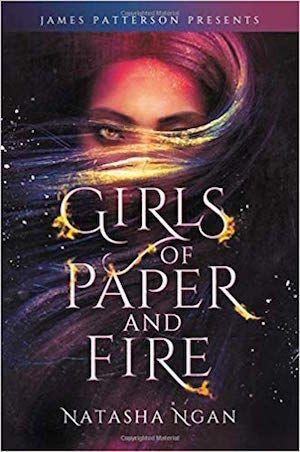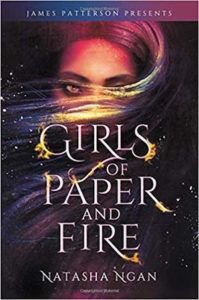 Girls of Paper & Fire by Natasha Ngan: A thrilling fantasy about nine girls chosen to serve a ruthless demon king. Lei is of the Paper caste and has no special powers. When she embarks on a forbidden love, her problems become worse. She soon hatches a plan to free herself from the king's clutches, a plan that will threaten the lives of all around her. Our students are really loving this beautifully written story, one of those YA novels that you'll want to revisit in the future.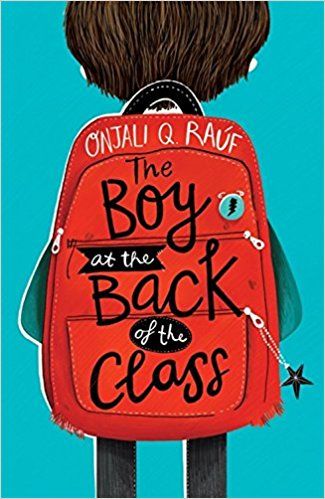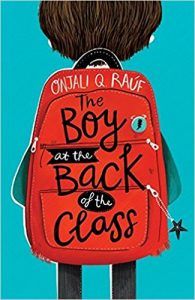 The Boy at the Back of the Class by Onjali Q. Raúf: A heart-warming story of a young boy named Ahmet who flees Syria with his family and enters the UK. Along the way he is separated from his family. Bullied at his new English school, a group of friends decide to try and reunite him with his family. One of the most popular books in the last few months at my school, relevant and important, not to be missed.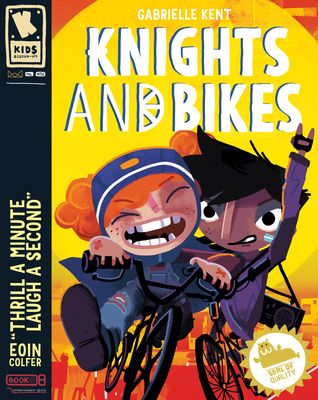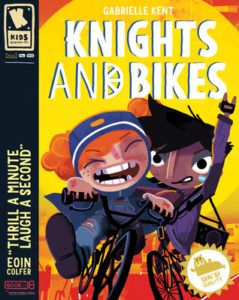 Knights & Bikes by Gabrielle Kent: Fans of Goonies & video games rejoice! This hilarious, adventure-packed story revolves around Demelza and her pet goose, Captain Honkers. Together with their new friend Nessa they set off on a quest to find a lost treasure in order to save their home island. Tons of laughs and a lot of heart, it's a new book published by an exciting new publisher that should be read by everyone.
No Fixed Address by Susin Nielsen: Felix Knuttson has a secret, he and his mother are technically homeless. They live in their camper van around Vancouver, Canada until things pick up. The problem is, Felix's mother has her own rules for life and these rules don't translate well to keeping a job for a very long. When Felix discovers that a game show for kids is coming to town and the prize is $25,000, he pours every ounce of energy into winning. Sad, funny and hopeful, it's another amazing read by Nielsen.
The Marrow Thieves by Cherie Demaline: A terrifying dystopian nightmare set in Canada where people have lost the ability to dream and are rapidly going insane. Those still able to dream are North America's Indigenous population. Their bone marrow holds the cure to the world's madness. Harrowing tale of survival, one of those YA novels that never really leaves your brain after you've read it.
Pages & Co by Anna James. Tilly lives with her grandparents above their London bookshop Pages & Co. When she discovers that her favourite book characters have come to life and are visiting the bookshop, she embarks on a journey to find her missing mum through "Book Wandering," traveling from page to page of the books she loves. For fans of bookshops, classic literature and really amazing stories of adventure!
Straight Outta Crongton by Alex Wheatle: Alex Wheatle is one of the most amazing voices to come out of the UK. Gritty, real and unflinching, SoC is the tale of Mo, her mother's abusive boyfriend and her misfit friends that can't seem to catch a break. When Mo gets caught up in the world of crime, an opportunity at revenge arises, but will she take it? It's part of a set of YA novels set in the Crongton universe and shouldn't be missed by anyone.
Ghost Boys by Jewell Parker Rhodes: Ghost Boys is the story of 12 year old Jerome who plays with a toy gun in his American neighbourhood and gets murdered by a policeman. His ghost emerges and watches his family sift through the wreckage that is now their lives. He also becomes connected to other ghosts like Emmett Till, who guide him through the pain of and anguish of seeing a world that doesn't make any sense. Powerful and gut-wrenching, it's a must read for any student ages 11 and up.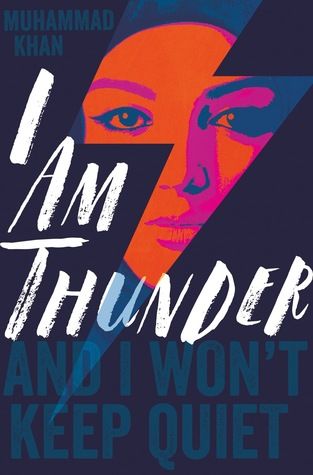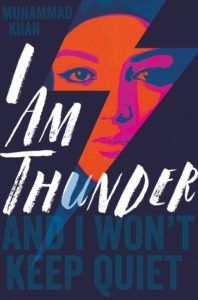 I Am Thunder by Muhammad Khan: Muzna is a teen with low self esteem and demanding parents. She wants to be a writer, they want her to be a doctor. She doesn't think her life can become any more tragic. Then she meets Arif, the hottest boy in school. He's got the world at his fingertips, but he's harbouring a deep secret, one that will change Muzna's life forever. A hard-hitting look at teenage life, high school and our current political climate, not to be missed.
The Game Masters of Garden Place by Denis Markell: Love D&D, Stranger Things & video games? Don't go any further than this fast paced action adventure. Five friends who love table top RPGs discover that their made up characters have come to life! Now they're on their own quest to keep them hidden from their parents & the outside world. The key to returning them to their fantasy land might just be the upcoming ComicCon! Hilarious and heartfelt, a perfect novel for anyone looking for adventure.
Only Love Can Break Your Heart by Katherine Webber: Reiko is a California girl trying to figure out what she wants to do after high school. Things become more complicated when she meets Seth. Seth opens her eyes up to the fragility of friendships & the possibilities that exist beyond their hometown. It's a dreamy, sad and touching story about loss, love and finding your way. Teens at Glenthorne absolutely love this novel and I highly recommend it to any fans of contemporary YA novels.
Run, Riot by Nikesh Shukla. Two teens film an unarmed youth being beaten by police. Now they're on the run from those that are supposed to be protecting them. As the friends unravel the truth behind the beating, their world becomes more and more dangerous. This is a tough YA crime thriller that tackles poverty, racism, gentrification and housing discrimination.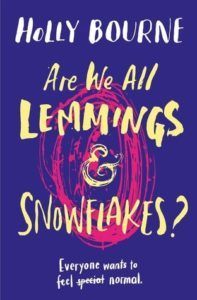 Are We All Lemmings & Snowflakes? by Holly Bourne: After Olive threatens to commit suicide, she's sent to Camp Reset, a summer camp for teens struggling with a variety of mental health issues. At first reluctant, Olive eventually embraces the program and then hatches a plan of her own, a plan to infect the world with kindness. is it a genius idea, or her own mania hurtling her down the path of disaster? Holly Bourne is the go-to writer when it comes to YA novels tackling mental health & you don't want to miss this amazing story of hope and redemption.
The 57 Bus by Dashka Slater: Sasha & Richard come from two very different worlds, but each day they share the 57 bus for 8 minutes. Then a tragedy occurs and Richard is charged with hate crimes & facing life imprisonment. The case gets the media's attention and both lives are put in the spotlight. I simply cannot buy enough copies of this book as it keeps leaping off the shelves and into the hands of the students, powerful, emotional work from an amazing author.
Girl in the Window by Penny Joelson: Kasia can't leave her bedroom because of her illness, so she spends a lot of time watching life go by from her window. Then one evening she's convinced she saw someone getting kidnapped from the house across the street. The police don't believe her, neither do her parents. It's now up to Kasia to prove everyone their wrong, and to prove to herself that she isn't becoming unhinged. A gripping thriller with a very powerful hero at its core!