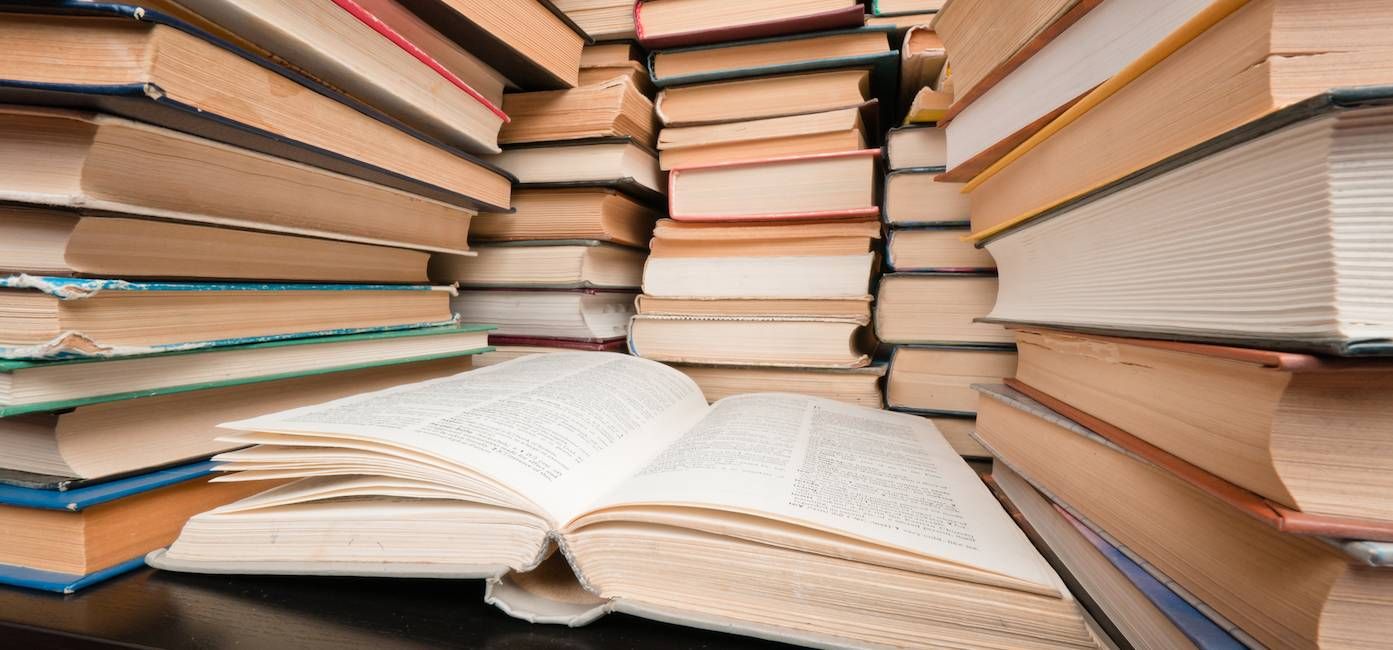 Lists
15 Books Out in 2016 You Should Mark Down Now: YA Edition
This content contains affiliate links. When you buy through these links, we may earn an affiliate commission.
I do not think I am alone when I say, "HOLY CATS! 2015 has been the best year ever for books!" Seriously, there were SO many incredible releases. And ready for more good news? 2016 is shaping up to be just as awesome! Here are 15 young adult books coming out in 2016 that you should know about. And check out the fiction and nonfiction selections, too. (I had such a hard time narrowing it down to 15, so I made more posts!)
These are but a few of the amazing titles being released. Tell us what other 2016 books you're looking forward to next year!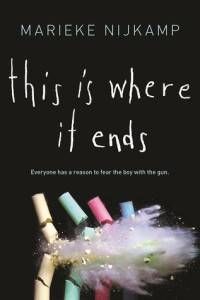 This Is Where It Ends by Marieke Nijkamp (Jan. 5)

A compelling, brutal story of an unfortunately all-too familiar situation: a school shooting. Nijkamp portrays the events thoughtfully, recounting fifty-four intense minutes of bravery, love, and loss.
The Memory of Light by Francisco X. Stork (Jan. 26)
A young patient recovering in a hospital ward after a suicide attempt makes new friends and forges strong relationships, but will the bonds remain strong when she is released back to her old life?
Revenge and the Wild by Michelle Modesto (Feb. 2)

A young woman in the Wild West, who lost her arm and her family to a pack of cannibals when she was young, thinks a new group of intruders in town look an awful lot like the people responsible for the crime. It's being pitched as "
True Grit
meets
True Blood
."
Peas and Carrots by Tanita S. Davis (Feb. 9)
Another gem from the Coretta Scott King honor award-winning author. Dess's mother's most recent arrest lands Dess with a foster family. Can she find happiness with a family that couldn't be more different than the one she had?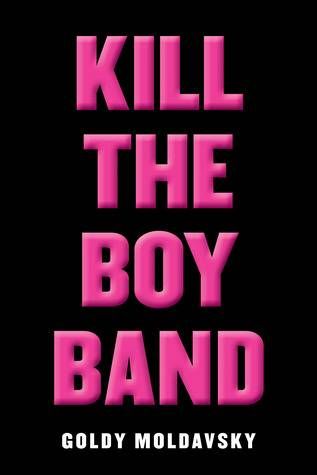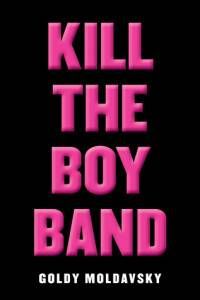 Kill the Boy Band by Goldy Moldavsky (Feb. 23)

A group of girls just wanted to meet one of the boys in their favorite band. So they got a room at the hotel where the band was staying. They weren't planning what happened next, they swear. A hilarious take on fandom and celebrities.
The Serpent King by Jeff Zentner (March 8)
High school senior Dylan must face down bullies at school and his Pentecostal father, who wants him to handle rattlesnakes like the other members of their church. Will he make it through his last year unscathed and manage to escape his small town?
Burn Baby Burn by Meg Medina (March 8)
It's 1977 in NYC and seventeen-year-old Nora is afraid to go out because the Son of Sam killer is still on the loose. But when she meets a cute boy at the deli where she works, is dating worth the risk of becoming one of Sam's victims? Medina, as always, is marvelous.
Exit, Pursued by a Bear by E.K. Johnston (March 15)
Hermione Winters is captain of her cheerleading team, a girl with seemingly everything going for her, until someone slips something into her drink. Now pregnant and the school pariah, Hermione fights to take back control of her destiny. Gut-wrenching and unforgettable.
This Is Where the World Ends by Amy Zhang (March 22)
Janie and Micah, inseparable best friends, have their world torn apart when Janie goes missing, and Micah learns she may not know everything about Janie after all. Told in dual narration, this is a heartbreaker.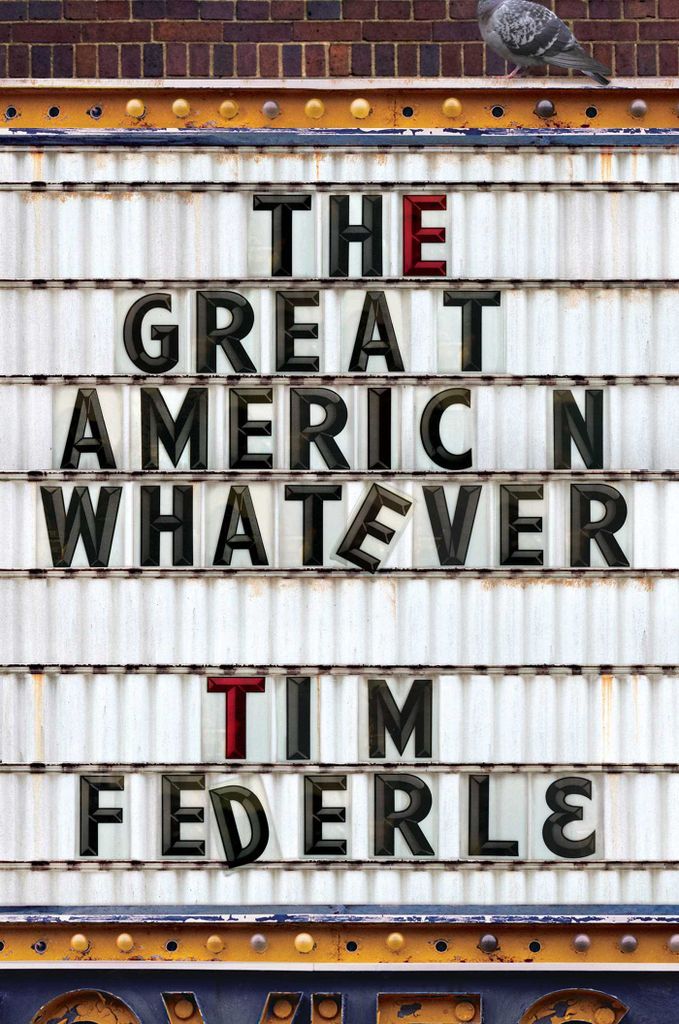 The Great American Whatever by Tim Federle (March 29)
Quinn used to have the best life, until his sister Annabeth was killed in a car accident. Now he's withdrawn from the world, but his best friend Geoff drags him out of hiding and to a party, where Quinn falls hard for a guy. Will his story have a happily ever after?
Saving Montgomery Sole by Mariko Tamaki (April 19)
From the author of the amazing This One Summer comes the story of Montgomery Sole, who ignores the jerks in her school by immersing herself in Mystery Club with her best friends. An unusual amulet finds its way to the club, changing things forever.
Ask Me How I Got Here by Christine Heppermann (May 3)
I loved Hepperman's Poisoned Apples so much, so I snapped this one up as soon as I could. It's the story of a young woman, told in verse, and a life-altering decision. Fans of A.S. King and Laurie Halse Anderson should definitely check it out.
This Savage Song by Victoria Schwab (June 7)
Kate and August live in violent times in a violent city where monsters are real. The two friends must choose whether to join the side of good or evil for the sake of their families and themselves. But the choice isn't as easy as is sounds. A great first part of a two-book saga.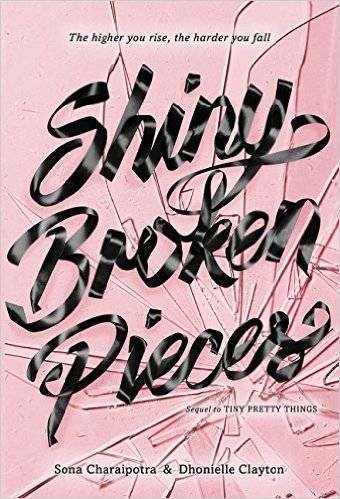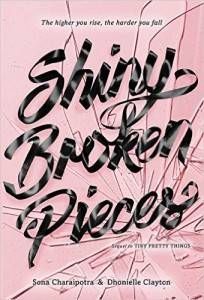 Shiny Broken Pieces by Sona Charaipotra and Dhonielle Clayton (July 12)
The follow-up to the fabulous Tiny Pretty Things, about the cutthroat world of a ballet academy. This one promises even more dancing, backstabbing, and drama – I can't wait!
A Torch Against the Night (An Ember in the Ashes) by Sabaa Tahir (August 30)
An Ember in the Ashes, about a slave and a soldier in an ancient Rome-like world, was one of the best young adult books of 2015, and I am so excited to see where Tahir takes the story next!