Lists
15 Books Out in 2016 You Should Mark Down Now: Fiction Edition
This content contains affiliate links. When you buy through these links, we may earn an affiliate commission.
I do not think I am alone when I say, "HOLY CATS! 2015 has been the best year ever for books!" Seriously, there were SO many incredible releases. And ready for more good news? 2016 is shaping up to be just as awesome! Here are 15 fiction books coming out in 2016 that you should know about. And check out the nonfiction and young people's selections, too, coming in the next few days. (I had such a hard time narrowing it down to 15, so I made more posts!)
These are but a few of the amazing titles being released. Tell us what other books you're looking forward to next year!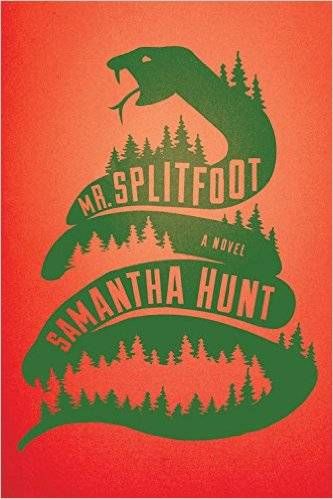 Mr. Splitfoot by Samantha Hunt (Jan. 5)

The author of the wonderful Tesla novel,
The Invention of Everything Else
, is back with a contemporary gothic about orphan children who can channel the dead, a mysterious mission, and something hidden in the woods.
American Housewife: Stories by Helen Ellis (Jan. 12)
I am a big fan of Eating the Cheshire Cat, so I was thrilled to receive these delightfully dark stories of demented domesticity. Who hasn't wanted to murder an uninvited guest or two? A fresh take on domestic womanhood and its evolving definitions.
The Portable Veblen by Elizabeth McKenzie (Jan. 19)

Set in Palo Alto, this hilarious book follows Veblen and her fiancé Paul as they struggle to remain together while dealing with meddling, wacky family members. It's a comedic dysfunctional family novel, complete with medical research, wedding planning, and the Dept. of Defense. And squirrels.
The Unfinished World and Other Stories by Amber Sparks (Jan. 25)
Amber Sparks is amazing, a hidden gem of the literary world, and I'm excited for everyone to read this collection. If you love Kelly Link, Laura van den Berg, or Karen Russell, or just appreciate incredible short stories, this book is for you!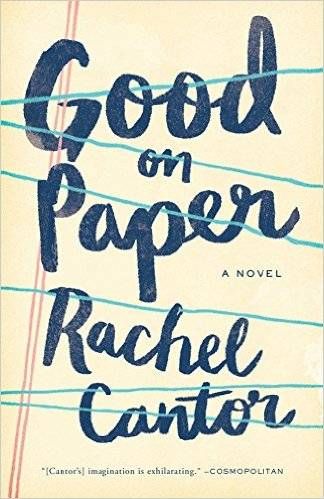 Good on Paper by Rachel Cantor (Jan. 26)

When a Nobel Prize-winning Italian poet who insists Shira Greene is the only one who can translate his newest book, Shira Greene thinks it's a chance of a lifetime. Until the book proves to be difficult to translate. This is the second novel from the wonderful Cantor.
All the Birds in the Sky by Charlie Jane Anders (Jan. 26)
Two middle school friends, divided by unusual circumstances and reunited as adults in San Francisco, do what they can to stop the end of the world. Their plan involves magicians and technological intervention. This book is a whole lot of rad.
Queen of the Night by Alexander Chee (Feb. 2)
A soprano in the Paris opera gets finally gets an original role, only to discover the new opera is based on her past. A wonderful historical mystery, the literary world has been anticipating this book for years and it does not disappoint.
Perfect Days by Raphael Montes (Feb. 16)
Medical student Teo Avelar is a loner who spends most of his time with his medial cadaver, until he decides to kidnap the girl of his dreams and take her on a road trip across Brazil. I'm creeped out already and I haven't even read it yet.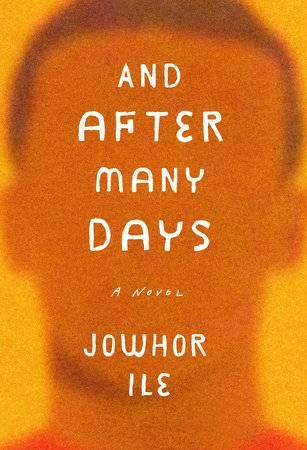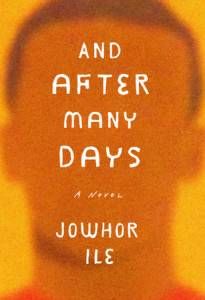 And After Many Days by Jowhor Ile (Feb. 16)
So many amazing novels coming out of Nigeria lately. This one moves back and forth through time, about a family coping with guilt and uncertainty after their seventeen-year-old son goes missing.
What Is Not Yours Is Not Yours: Stories by Helen Oyeyemi (March 8)
The amazing author of Mr. Fox and Boy, Snow, Bird and more is back with an enchanting collection of intertwined stories focusing the idea of keys, both literal and metaphysical.
The Winged Histories by Sofia Samatar (March 15)
The award-winning author of A Stranger in Olondria is back with the story of four women – a soldier, a scholar, a poet, and a socialite – caught on different sides of a rebellion, and their struggles to stay alive.
Sleeping Giants by Sylvain Neuvel (April 26)
Firemen sent to rescue a young girl who has fallen down a hole in Deadwood, South Dakota, arrive to find her in the palm of a giant metal hand. Trust me, read this one as soon as it comes out.
Dear Fang, with Love by Rufi Thorpe (May 24)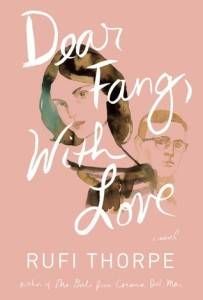 I loved Thorpe's debut, The Girls from Corona Del Mar, and am wildly excited about this follow-up, about a troubled teen girl whose long-absent father takes her with him on his trip to Lithuania to learn more about his family.
Grief Is the Thing with Feathers by Max Porter (June 7)
This novella is receiving amazing reviews. It's about a man and his two sons adrift in sadness after the sudden death of his wife, who are visited by the mysterious Crow. Something tells me I'm going to need a lot of tissues.
The Girls by Emma Cline (June 14)
Think The Virgin Suicides meets the Manson Family: Evie is a fourteen-year-old girl experiencing all the normal teenage angst when she encounters a group of young women and their charismatic leader. I inhaled this book in two hours – it's going to be huge.
Behold the Dreamers by Imbolo Mbue (August 23)
A look at class and the American dream, about a Cameroonian immigrant living in Harlem who lands a job as a chauffeur for a senior executive at Lehman Brothers. But what starts out as a cushy job quickly goes south with the collapse of the economy.