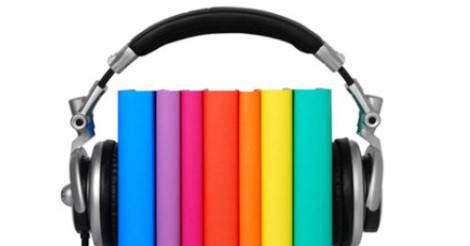 This content contains affiliate links. When you buy through these links, we may earn an affiliate commission.
We were so excited about all the excellent audiobooks publishing this year that halfway through 2016 we did a roundup. Now it's time for the best audiobooks of 2016 that published the second half of the year.
Behold the Dreamers by Imbole Mbue, narrated by Prentice Onayemi: Putting the African immigrant experience right up against the story of rich, white Wall Street is about as timely as you can get right now. Onayemi is definitely my biggest reader discovery of the year (he also reads Paul Beatty's novels!). He seamlessly moves between characters and accents and there's just something pleasant about his voice in my ears.
The Couple Next Door by Sheri Lapena, narrated by Kirsten Potter: After Vinegar Girl earlier this year, and now The Couple Next Door, Kirsten Potter is quickly becoming one of my favorite narrators. While it doesn't show off the full range of her vocal skill, this tightly wound psychological thriller about a couple whose infant is kidnapped while they are next door at a dinner party kept me listening well past my bedtime.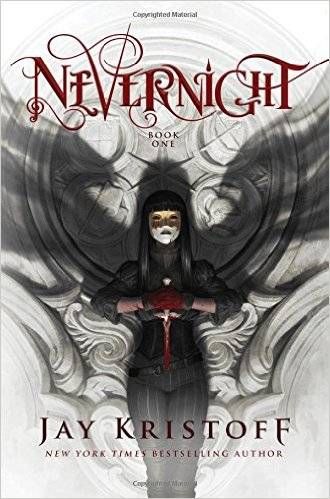 Nevernight by Jay Kristoff, narrated by Holter Graham: I'm surprised by how much I enjoyed this book. I only really picked it up because it was one of the first search results in Overdrive and I'd seen a couple people post about it. This book seems to be polarizing: people hate it or love it. I love girl assassins and interesting magical creatures, but I ADORE well-executed (maybe?)-omniscient narrators with snark and bit of disdain, so I loved this book. And the excellent narration by Holter Graham is perfectly on-point. I loved the "voice" of the fictional narrator, and the real-life narration brought it to life in a spectacular way.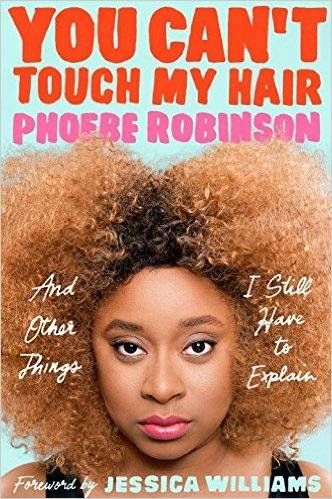 You Can't Touch My Hair by Phoebe Robinson, narrated by the author: Drop everything and run (don't walk) to the nearest recording of Phoebe Robinson's You Can't Touch My Hair. Look, I love essays by funny ladies. You could even say they're my jam. Well, all my past faves pale in comparison to this hilarious new collection of essays about feminism, race, pop-culture, and being a black woman in America. Phoebe Robinson is funny and poignant literally 100% of the time (how?!), and the audiobook is bananas phenomenal (with tons of ad libs you won't find in the print version). Listening to this audiobook was a good life choice.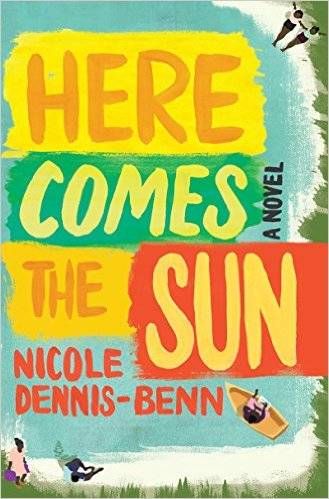 Here Comes the Sun by Nicole Dennis-Benn, narrated by Bahni Turpin: This book is heartbreaking and beautiful, and Bahni Turpin was at her very best in delivering a very raw, intimate, and visceral reading of this glorious debut. I honestly can't say enough about it. Strong trigger warnings, but worth the listen.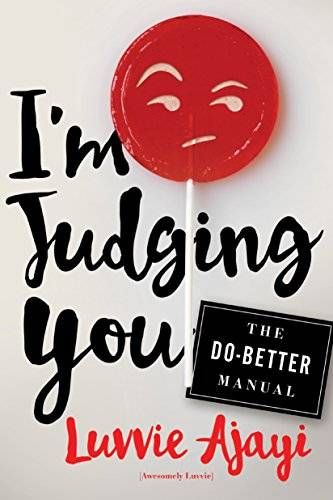 I'm Judging You by Luvvie Ajayi, narrated by the author: As a white woman, I find myself regularly turning to Luvvie (her blog, her social media platforms) to check my white privilege and better understand the plight of people of color in this nation. Luvvie educates but does it with a humor that is both painfully sharp and I'm-laughing-so-hard-snot-is-dripping-down-my-face funny. I was so excited to hear of the release of her book on racism, sizeism, sexism, classism (all the -isms) and just knew I would best experience it in her voice. Luvvie inspires a message of hope while being brutally honest about where we are and where we need to go. And the existence of Luvvie and her book are even more important as we tentatively step into an uncertain future.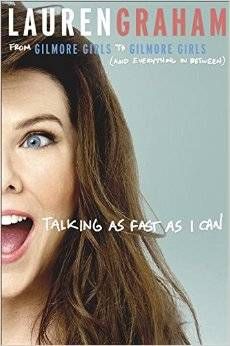 Talking As Fast As I Can: Gilmore Girls to Gilmore Girls and Everything in Between by Lauren Graham (narrated by the author): Confession time: I have an issue. It's an unrelenting obsession with all things Gilmore Girls and I don't even feel a little badly about it. While I enjoyed Graham's fictional Someday, Someday, Maybe a few years back, I was so excited for a book about this show that has come to mean so much to me over the past sixteen years. And Lauren Graham did not disappoint. Her sense of humor is bubbly and silly and her ability to be both self-deprecating and confident is a glory to behold. I had so much fun listening to Lauren Graham regale us with stories about her memories of the original series, the filming of Gilmore Girls: A Year in the Life, her time as a single woman, and her surprisingly helpful chapter about how to make your writing more efficient. And let's just pretend I wasn't sitting in my car at red lights, openly weeping at the parts that mentioned the great Edward Herrmann or what the show and the Gilmore Girls fandom has come to mean to her. This book is exactly what I needed to end a really exhausting 2016. Graham's light touch and sparkling personality gave me hope for a bright 2017. And then I watched more Gilmore Girls.
The Last Fifth Grade of Emerson Elementary by Laura Shovan, narrated by Jonathan Todd Ross, Kevin R. Free, Jessica Almasy, Almarie Guerra, Jill Frutkin, Cherise Boothe, and Rachel Botchan: I have been a huge fan of this middle grade book since it was released in April, 2016, but the audiobook brings the poetry of the eighteen students in Ms. Hill's fifth grade class to life in a magical way. The poems are a time capsule of the fifth grade as the school gets ready to be razed in order to make room for a supermarket. The poetry is evocative and beautiful, capturing the unique voices of all the kids as they speak up for themselves and for their school.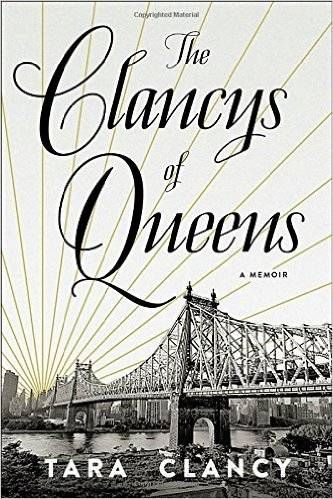 The Clancys of Queens written and narrated by Tara Clancy: I originally had been looking forward to digging into my print galley of Clancy's memoir about her working class family in Queens when I received it at BEA this year. But after seeing her on a panel at Book Riot Live, I knew I needed to hear her story in her own voice – her amazingly accented voice. A comedian and performer by trade, Tara Clancy is a gem of a writer as well, who peppers in her sometimes sad and all too true stories with the kind of humor that can only come from real life. We get to meet her family in all their forms and sit next to her on a barstool and eventually stand with her behind the bar as she takes us on a trip through Queens that outsiders rarely get to see. Her amazing narration – as only she can do it – is just the cherry on top of one of my favorite memoirs of the last ten years.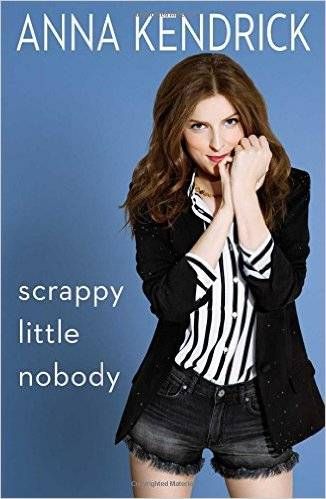 Scrappy Little Nobody written and narrated by Anna Kendrick: I have a really hard time reading celebrity memoirs in print. In fact, I don't think I've ever read one in print. There's something about a celebrity I know and love telling me their story that feels both natural and intimate. Anna Kendrick's collection of essays/memoir is no exception. I adore her, not only because of her performances but also because of her Twitter, which feels so relatable I'm pretty sure we should just be besties already. In the same style as Tina Fey's Bossypants, Kendrick provides some insight into her childhood and how she became the star she is, but with a healthy dose of self-deprecation and humor that makes her voice unique. The fact that she also narrates herself and I got to hear her stories from her own mouth just emphasizes my weird affection for her and basically solidifies that I'll make a complete fool of myself if I ever meet her.
And my picks for the best audiobooks of 2016 published in the second half of the year: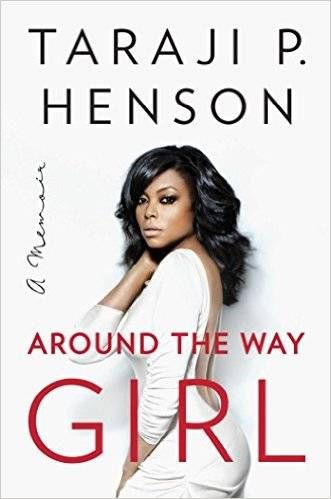 Around the Way Girl by Taraji P. Henson: I love Henson and watch anything that she's acting in so I spent the year anticipating her memoir. She had me laughing, then crying, then laughing hysterically again as her heart, attitude, determination, struggles, and insight into her past experiences shined through. In a time where we see so many white politicians arguing over what "inner city" life is like and what is and isn't racism I prefer to turn to the voices who can actually speak from experience and listen. And I can listen to Henson all day. I finished listening to this book thinking she's the type of friend I'd want in my corner and in my heart for life.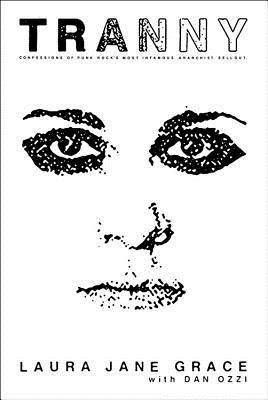 Tranny: Confessions of Punk Rock's Most Infamous Anarchist Sellout by Laura Jane Grace and Dan Ozzi: I had never heard of Grace or her band until I came across an interview in Rolling Stone and had to read her memoir. Great decision on my part, especially going the rout of the audiobook. It was like a behind the music doc about a punk band's struggles, rise, fall, and how the punk scene turned on them, all while the lead singer secretly struggled with gender dysphoria. The strength of Grace's story and her narration are so good you don't need to be a fan of the band, punk, or even music to enjoy her memoir.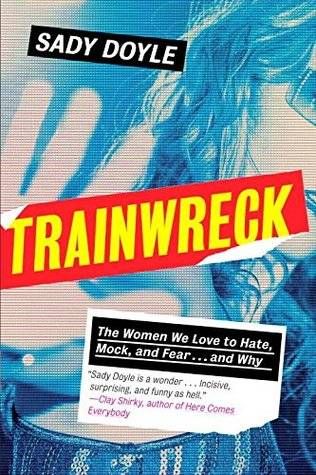 Trainwreck: The Women We Love to Hate, Mock, and Fear… and Why by Sady Doyle, Alex McKenna (narrator): If you listen to one audiobook this year this one has my vote. Doyle uses women throughout history like Charlotte Brontë, Valerie Solanas, Britney Spears to show that the term 'trainwreck' may be new but the meaning and application is not. I was listening to this during the election and listening to women in history being destroyed and condemned–for being women–and watching it live made it even more sobering. While it's the type of book you'll want to go highlighter crazy on, McKenna's narration made me feel like I'd had an amazing talk with a friend and we were now going to go out and fix the world!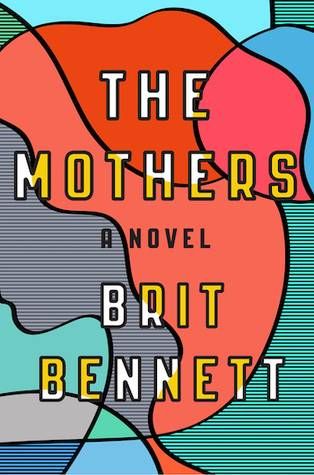 The Mothers by Brit Bennett, Adenrele Ojo (narrator): This is one of those books where every choice the author made comes together perfectly. It tells the story of Aubrey, Nadia, and Luke in a small religious community and how their decisions impact their lives. But at the heart it is about mothers, from losing them to deciding to be one or not, and the impact our own mothers have on us. While there are SO many sentences you'll want to underline, because Bennett is a gifted writer, Ojo has such a lovely voice and rhythm that she made me feel a part of this community and I didn't want to leave.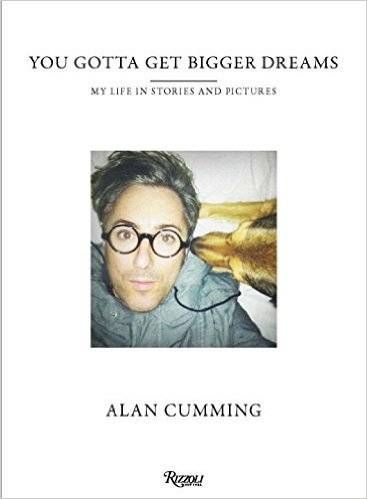 You Gotta Get Bigger Dreams: My Life in Stories and Pictures by Alan Cumming: Only Alan Cumming can put out a book filled with pictures that I opt for the audiobook because it's narrated by him! I'm not missing hearing his delicious voice, or fantastic personality, even if I'm supposed to look at pictures that go with his stories. The audiobook comes with pdf files of the images which, I'll be totally honest, I didn't look at until AFTER I'd listened to the entire audiobook in one listen. It's Alan Cumming! Okay, seriously though his stories, as always, range from hilarious, to heartfelt, to kinky, to incisive as he talks about traveling with his dog, his husband, his celebrity friends/acquaintances, near death experience, and even getting kicked out of a gym. He can put a book like this out once a year and I'll be first in line.
What have been your favorite audiobooks released in 2016?
Save