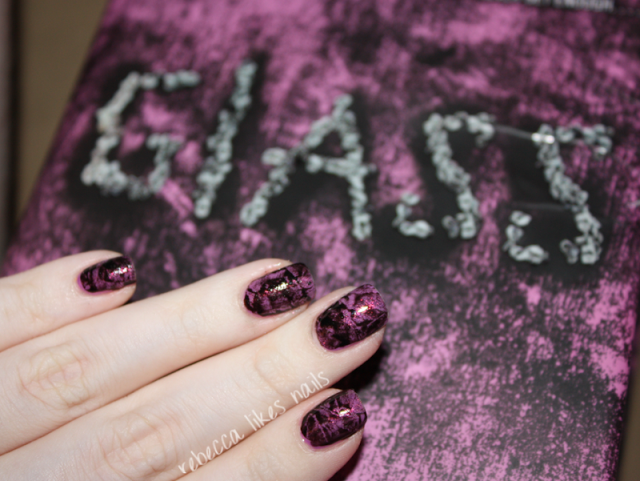 Ever had the urge to paint your nails to match your favorite book? Check out these amazing nail art tributes to favorite young adult books.
Becky at The Nail Art Hobby wears her The Fault in Our Stars pride.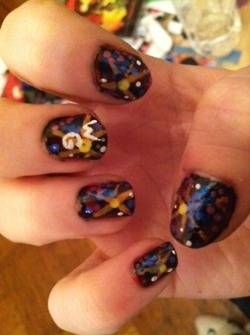 Callie was inspired by Will Grayson, will grayson for this set of nails. Check out this entire tumblr dedicated to nerdfighter nails if you want to see more John Green nail art.
Rebecca at Rebecca Loves Nails is inspired by Ellen Hopkins's Glass for her manicure.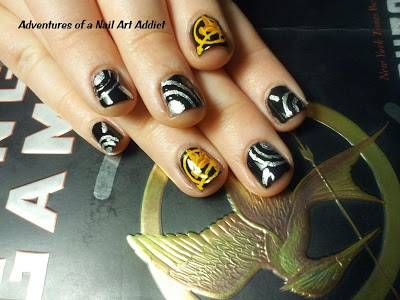 Amy at Adventures of a Nail Art Addict's fierce nails inspired by The Hunger Games.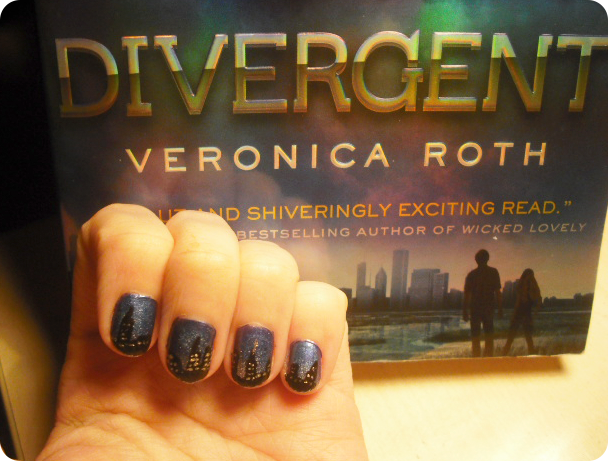 Vicky at Books Biscuits and Tea not only rocks the Divergent nail art, but she has a tutorial so you can get the look if you want it, too.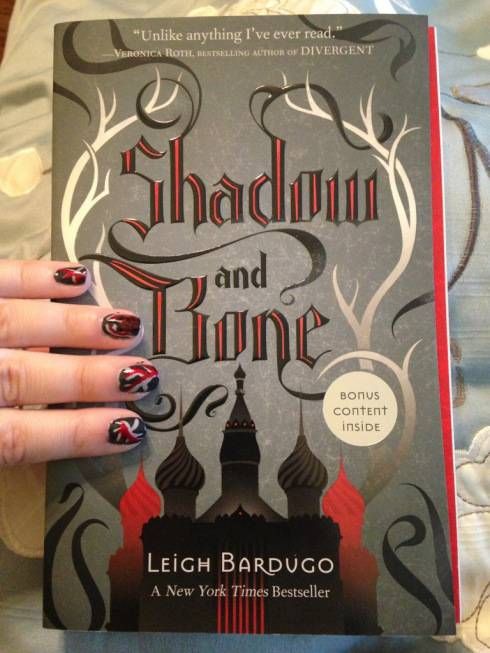 Natalie at Books Etc shows off her fierce Shadow and Bone nails.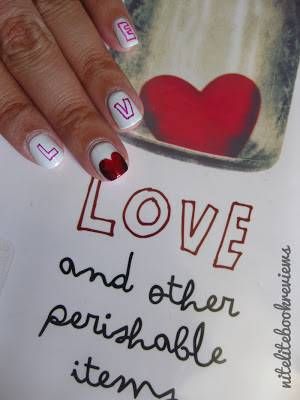 Thuy at Nite Lite Book Reviews does an amazing job replicating the cover of Laura Buzo's Love and Other Perishable Items.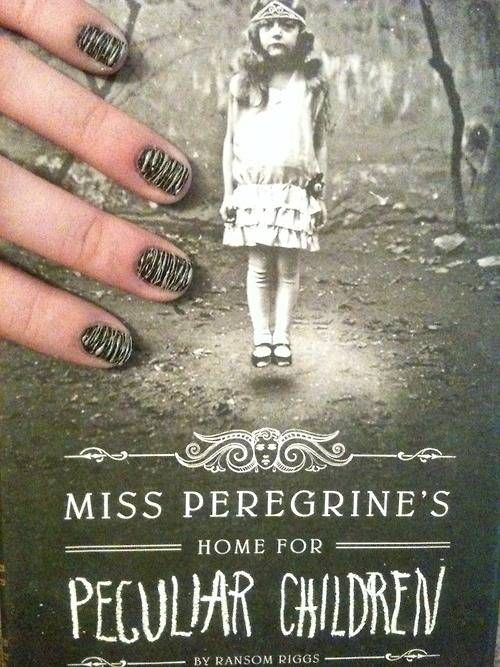 Jen has an entire Tumblr dedicated to bookish nail art called Pages and Polish. Here she's inspired by Ransom Riggs's Miss Peregrine's Home for Peculiar Children.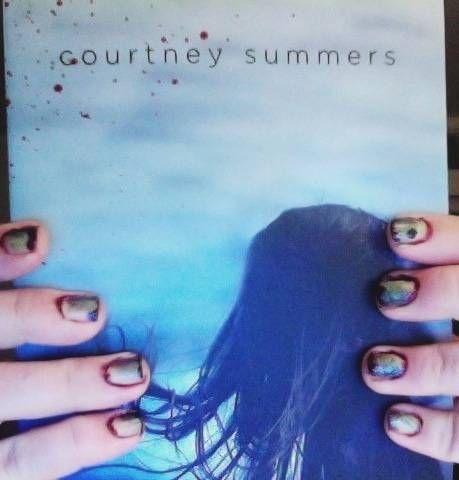 Reynje at WordChasing was inspired by the zombies in Courtney Summers's This is Not a Test to zombify her nails. She also took a spin at making nails inspired by Tim Tharp's The Spectacular Now: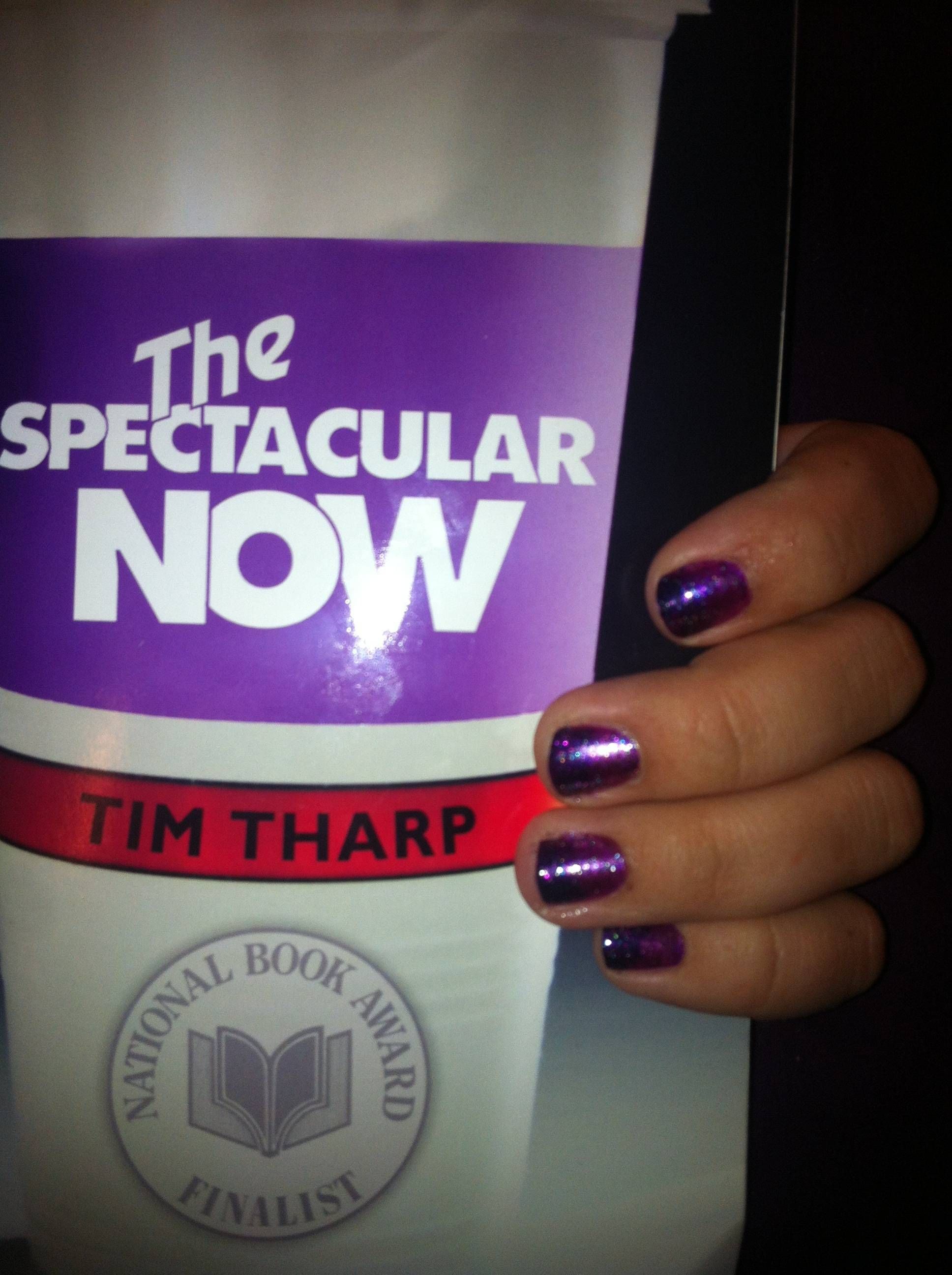 I've saved these for the last because they all come from one dedicated YA reader and nail artist. These are my five favorites, but Amanda at The Bookish Manicurist's entire blog is devoted to both books (mostly YA) and nails.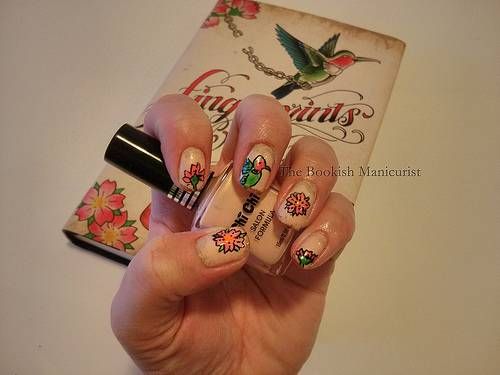 Inspired by Kristen-Paige Madonia's Fingerprints of You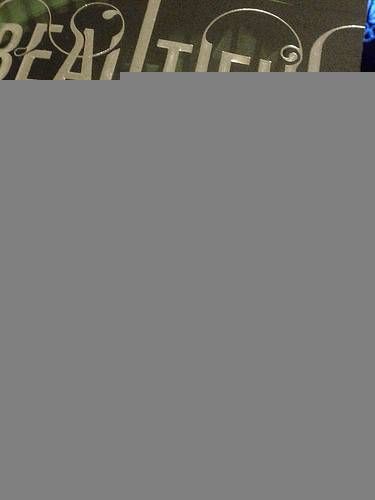 Some Beautiful Redemption nails.
Sporting Level 2 nail art.
Nailing the look of What's Left of Me
Fresh and fun nails with Melissa Walker's Lovestruck Summer.
Any other awesome YA-book inspired nails out there?
____________________
We run a pretty sweet little bookish Instagram account, if we do say so ourselves (and we do). Come check it out.