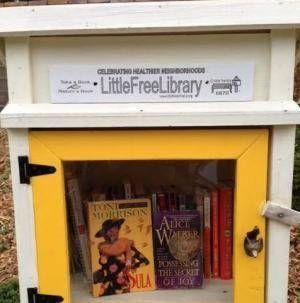 Lists
15 Awesome Books in My Little Free Library
Have you ever wondered what kind of books end up in a Little Free Library? Friends often ask if mine is full of the sad, castoff titles that people want to toss out. You know, mass-market romance novels, travel guides from the 1990s, and beat-up copies of What Color Is Your Parachute. But the mix of books in Little Free Libraries is much, much better than that.
Here's a sampling of some of the most interesting books to show up in my Little Library, making it clear that my neighbors have fabulous — if sometimes bizarre — book taste.
Book crush | It's always a thrill to find one of your favorite authors in a Little Free Library. The Road by Cormac McCarthy was snatched up almost immediately.
Dr. Seuss Day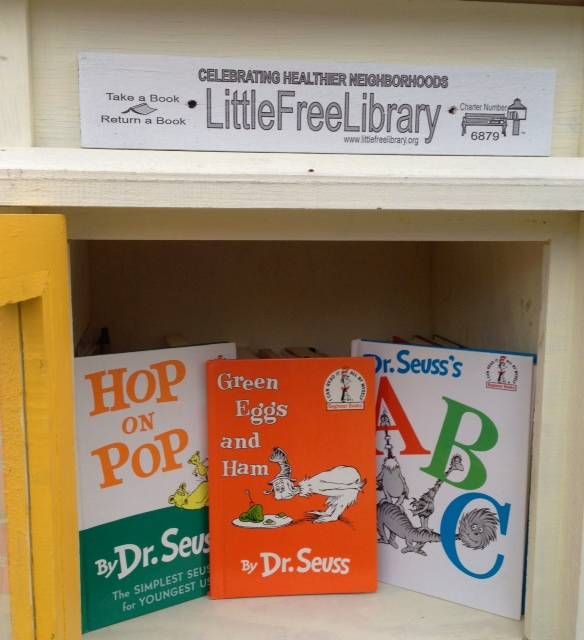 | You know that the parents who dropped off Hop on Pop, Green Eggs and Ham, and Dr. Seuss's ABC must have read them two thousand times. At least.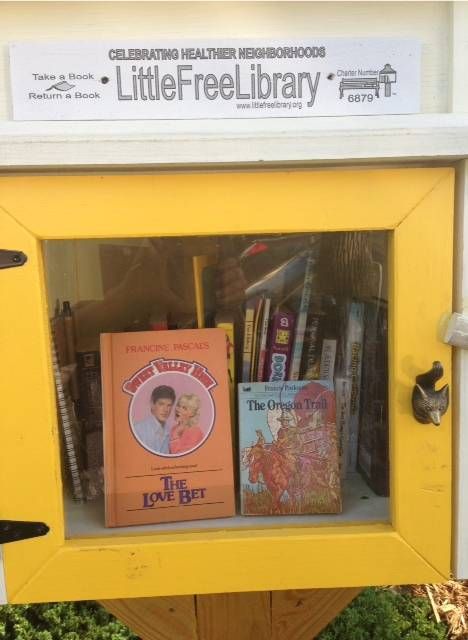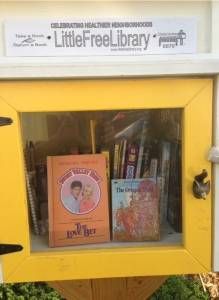 Throwback Thursday | I was tickled to see Oregon Trail and Sweet Valley High: Love Bet show up in my LFL in the same week, especially since I loved playing the prototype Oregon Trail video game (remember that?) in grade school and staying up late with Sweet Valley High books in junior high.
Eve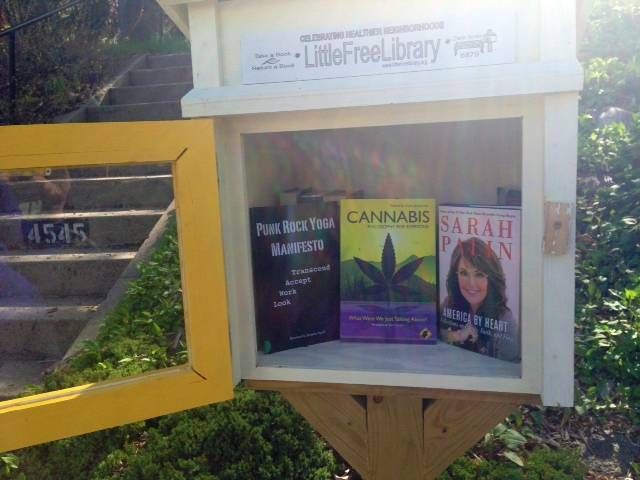 ryone can get along | My neighbors' TBR piles must be diverse as hell. Here, Sarah Palin's America by Heart meets Punk Rock Yoga Manifesto and Cannabis: Philosophy for Everyone.
Vocabular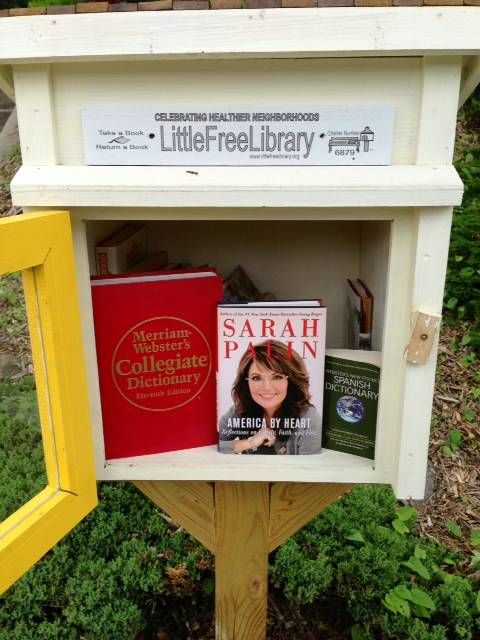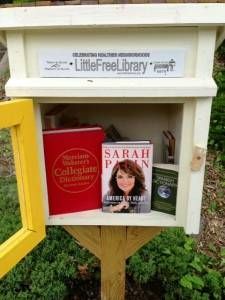 y builders | It took a while for someone to snag Palin's book — but not before she was joined by both an English and a Spanish dictionary.
Hey, now . . . | Eat Me by Linda Jaivin and Please Kill Me by Legs McNeil and Gillian McCain have been some of the edgier finds.
Women who rock | Sula by Toni Morrison and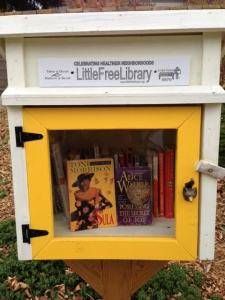 Possessing the Secret of Joy by Alice Walker are almost too much bookish power in one place.
Sneak peek | This morning, I added my galley of A Girl Is a Half-formed Thing by Eimer McBride to the Little Free Library. (There's no way I'm giving up my hardcover.) Can't wait for this amazing book to find its way into someone else's hands.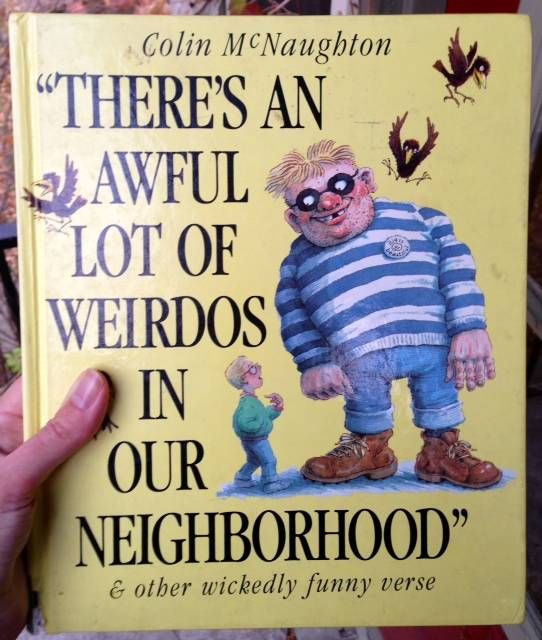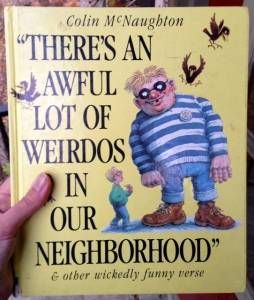 Very funny | There's an Awful Lot of Weirdos in Our Neighborhood by Colin McNaughton might be the best contribution yet. Think they were talking to me?
What's the best book you've discovered in a Little Free Library? Or, what would you love to find?