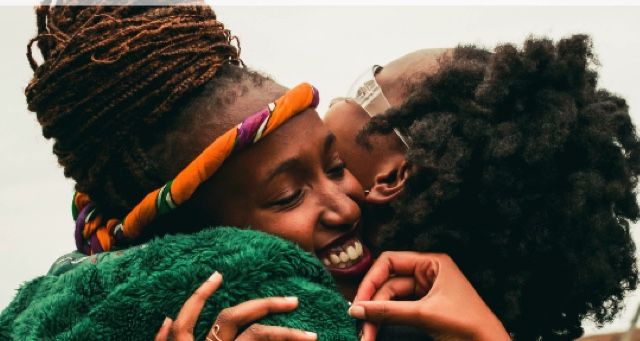 LGBTQ
14 Of The Best Queer Books: A Pride Reading List
This content contains affiliate links. When you buy through these links, we may earn an affiliate commission.
If you're looking to kick off LGBTQ Pride the right way—with some of the best queer books, obviously—then you've come to the right place. Rioters recommend some of their favorites for you to pick up this June. Whether you're a newbie to LGBTQ lit or hoping to find a great new read to add to your collection, this Pride reading list of the best queer books is a great place to start!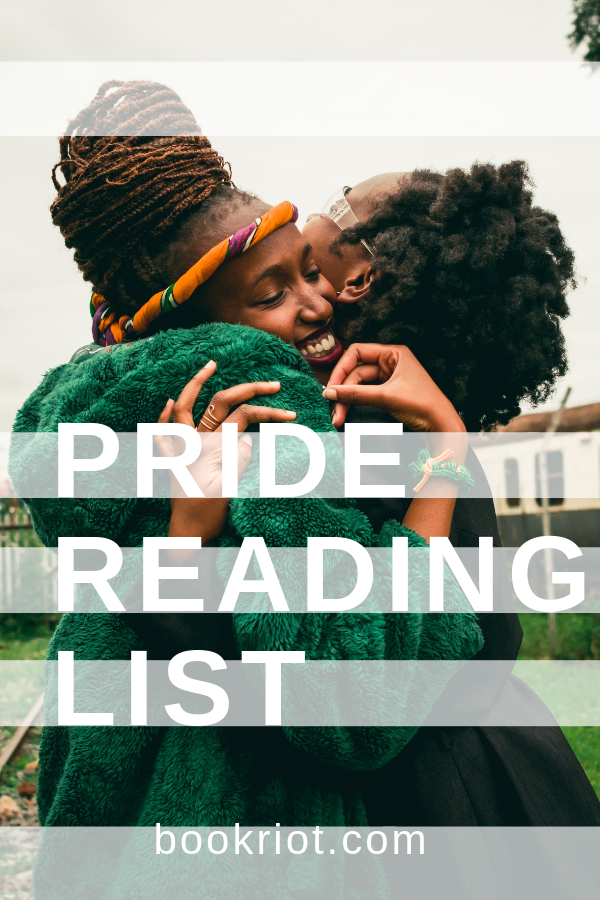 The best queer books
If you want a little taste of pure joy, then go ahead and pick up Red, White, and Royal Blue and sit back, because this book is delightfully heartwarming from start to finish. The first son of the United States falls for the prince of England in a tale of enemies to lovers at its finest. It's not a perfect world without problems, but it is such a hopeful book, and in our current state of politics, it was a read I really needed. It's just an unbelievably adorable, feel-good romance, and I can't recommend it enough.
—Rachel Brittain
I haven't seen much aro/ace representation in fiction, so I really loved that Rumi, the main character in Bowman's haunting book about grief, loss, and family, is explicitly not interested in romance. It's an emotional rollercoaster of a book with Rumi moving to Hawaii to live with an aunt after her little sister is killed in a car crash and her mother is unable to take care of her amidst the grief. The depth of the relationships Rumi develops, especially with her elderly neighbor Mr. Watanabe and surfer Kai, are so genuine and moving. And I absolutely love that this book depicts the importance of relationships with friends and loved ones without prioritizing romantic relationships above them. Friends, sisters, aunts, and mothers can all be equally—if not more—important than significant others. Rumi's contemplation about her orientation is not at the center of the story, but it's handled beautifully.
—Rachel Brittain
This is a science fiction book about an alien race, the Hwarhath, that is primarily homosexual. In fact, they are SO homosexual that when they encounter human beings they are mightily and morally disgusted by our breeder ways. Humans being humans and Hwarhath being Hwarhath, the two planets almost immediately embark upon a vicious war. Both sides fight to a stalemate, and it becomes clear that whatever the conflict's outcome is, it's going to suck. This book is about the bilateral diplomatic mission whose purpose is to see if the war can be ended. Given the cultural differences between the two planets, the Hwarhath aren't at all sure about that. However, Earth has an advantage: a human traitor and a Hwarhath general have fallen in love, introducing the Hwarhath to the possibility that we may have more in common than not.
This unjustly overlooked sci-fi masterpiece is a fascinating examination of a homosexual, homosocial culture—and of our own. It's rife with alien politics, star-crossed love (as in love that literally crosses the stars), and lots of questions around the roles and limitations of tradition.
I am so in love with this book. I feel like I recommend it to someone new at least once a week. Samantha Irby has such a unique and perfect voice, full of wit, charm, self-deprecation, and sharp social commentary. But no matter how much I love every part of this book, the essays about meeting and falling in love with her wife are my absolute favorite. The way she writes about real life love and long-term relationships absolutely made me laugh-cry, and I still laugh-cry just thinking about it. I want Samantha Irby to be my best friend, but she's made it pretty clear that we are never meeting in real life.
This YA novel about a group of queer teenagers (mostly teenagers of color) in Oakland is heartbreaking and hard, but it is also full of so much glorious queer celebration. It deals with a lot—police brutality, racism, police presence in schools, anxiety—but what stuck with me, after finishing the novel, is the care, love, and pride that Moss and his group of friends have for each other throughout. These queer teenagers felt so real to me. Even the minor characters felt like whole, complex people. No matter what they were facing and fighting against, the joy they took in each other was always there. I get so weary of queer suffering in books; this is a brilliant example of a book that deals with human suffering, and queer joy. It made me weep, it made me ache, it was an absolute balm to read.
Now a movie starring Nicole Kidman, Boy Erased is the true story written by the son of a preacher who was forced to make the devastating decision between attending church-supported conversion therapy or losing his family. The program promised that Conley would emerge as "ex-gay" after completing their 12 steps focused heavily on Bible study. The rest of the book follows his journey as he grapples with belonging and self-acceptance despite his surroundings. I think people tend to think of conversion therapy as more of a concept than a reality, but this book and the subsequent movie really brought national attention to this very real and disturbing practice.
As a bisexual/pansexual woman who has struggled with internalized biphobia for much of her life, believing on some unconscious level that if I claimed to be bi/pan, people would demand proof I couldn't give, Reid's book about the classic Hollywood bombshell Evelyn was important to me. Which of her seven husbands is the love of her life? What if it was none of them? What if it was a woman? What's more important than the story itself, although that is dramatic and winding, fascinating and a quick read, is the way that Evelyn continues to emphasize her love for more than one gender—that being in love with a woman in no way takes away from the love she's had for men.
A story about Vanni, a young woman struggling to sink and swim while working as a mermaid in a local theme park and trying to decide whether to stay home or leave after graduation. When she meets Leigh, their worlds are shaken. Over the course of a reckless summer, they'll cope with their own self-destructive tendencies, mental illnesses, and questions of sexuality and gender identity. An excellent YA with excellent bisexual and genderqueer representation, it has to make it onto my Pride reading list.
We don't always allow for well-written questioning representation in books. As readers, we often like to get answers. We like to label, partially because it can help us identify. But Ramona takes her journey at her own pace. She has always identified as a lesbian, but finds herself falling for Freddie, an old childhood friend. Confused and worried about lesbian erasure, about losing her queer community, Ramona grapples with her feelings while also struggling to help her family make ends meet and thinking about whether or not to let her dreams pull her away from home. An enchanting and engrossing book, I was so grateful for how Murphy allowed Ramona to slowly learn to trust her body, her identity, and herself, to let herself be free, and to watch the people around her come to accept her for all of it.
At first, I hesitated to mention Aristotle and Dante because these confused, tender boys have been around since 2012, and a lot of folks who care about LGBTQ+ literature and the best queer books have already met them probably, right? But here's the thing: I didn't read it until this past February, and now I won't leave my apartment without both the book and the audiobook (read by Lin Manuel Miranda!!!) safely downloaded on my phone. It's a glorious queer love story, a heartrendingly poetic piece of writing, and the most important exploration of masculinity I've ever read. Plus, it's got a happy ending.
I read Fierce Femmes and Notorious Liars in a tent last summer when I had decided to spend a week in the mountains, reading whatever I wanted and writing about the Insane Clown Posse. When I finished Fierce Femmes, I pulled out my notebook, journaled by the light of my flashlight until I fell asleep, and spent the whole week writing about my gender instead. Then I came home with new pronouns. So, warning: this book might change your life. Double warning: you won't even be mad.
I would imagine there are a lot of us who would love to read Katie Heaney's story of self-discovery. Whether or not we have gone down a similar path, it's great to see stories of people who maybe didn't know in high school that they weren't straight. Words rang true that I hadn't even considered for my own experience. Not to mention, Katie herself is an amazing writer—I got this in the mail, sat down to read it, and finished it by bedtime, just because I couldn't stop.
This is the most delightfully queer book I have picked up in my life. Drummer Emmy is living an "is she or isn't she" life in the public eye (even though she obviously is and her on-again-off-again girlfriend isn't just her really good friend), but is inspired in the moment at an important performance for a queer crowd to come out—which is met with an amazing response from the fans of her band. *Stefan-voice* This book has it all: young people of all genders and races sharing their love for life and music with each other, a bit of a love story, a lot of self-realization, and a bangin' queer power ballad that I wish existed so I could play it over and over.
This book helped me realize I was bi, and it talks of using books and fiction to make sense of real life being messy. Alison's memoirs detail how, after she came out of the closet, her mother revealed that her father Bruce would often pick up underage boys. A few months after, a truck collided with Bruce and they're not sure if he stepped in front of it on purpose. She tries to reconcile this horrifying revelation with her father's controlling manner for her and their house, juxtaposed with references to classic literature. The sequel takes a similar approach, only talking about her relationship with Helen, her mom, and how psychology and plays could reconcile them.
---
For more of the best queer books to add to your Pride reading list this June, check out these 2019 LGBTQ books, these 2019 LGBTQ comics and graphic novels, the best queer books of 2018, 14 LGBTQ retellings of classics, some must-read queer YA fantasy books, 50 must-read LGBTQ fiction books, OR just let this Pride reading quiz decide for you.