This content contains affiliate links. When you buy through these links, we may earn an affiliate commission.
Last year when I was researching for a project in my children's literature class, I stumbled upon a fellow Rioter Kelly's awesome post on LGBTQ middle grade books. I had decided to focus on these books for my assignment and was having a hard time finding them when I found Kelly's article, which was a godsend at the time. As she pointed out, finding LGBTQ middle grade books is really hard, mostly because there just aren't that many, compared to LGBTQ YA books and picture books for younger kids. Luckily, publishers seem to have caught on to this serious gap, and in the last year a bunch of middle grade books with LGBTQ themes have come out (pun intended, haha). Kelly's original post highlights 12 LGBTQ middle grade books and the list of fourteen I've compiled below are all new additions to her list, ones that have been published since Kelly's post went up along with a few older ones that I discovered, including a few great all-ages comics being published right now with queer themes. Hopefully our two lists together create as complete a list as possible of this growing area of kid's lit.
Star Crossed by Barbara Dee
This novel is the first middle grade book to feature a bisexual main character. The character is Mattie, an eighth-grader who is chosen to play Romeo in her school's production of Romeo and Juliet only to find herself crushing on the girl playing Juliet, even though before that she's only had crushes on boys.
The Best Man by Richard Peck
This story about same-sex marriage is from the perspective of sixth-grader Archer. Readers see Archer's elementary school world in the form of episodes as he talks about the friends he makes, his teachers, and his family—including playing his part in the eventual marriage of his favorite uncle Paul and his favorite student teacher.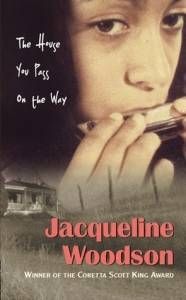 The House You Pass on the Way by Jacqueline Woodson
This quiet, contemplative story is about 13-year-old Stagerlee, who's trying to find her place in the world as a biracial girl in an all-black town while she questions her sexuality. A summer-time visit from her older cousin Trout sparks Stagerlee to imagine what a queer future might look like.
Stitches by Glen Huser
Travis is a kid about to start junior high living in rural Alberta in a trailer park. He loves fashion and puppets and spends his time with his BFF Chantelle, who's disabled, making fancy puppets for a school production of A Midsummer Night's Dream. Everything is going well until Travis's old elementary school bully Shon threatens to ruin everything.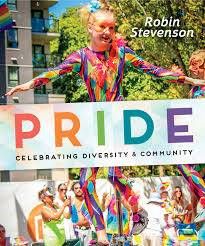 Pride: Celebrating Diversity and Community by Robin Stevenson
In this non-fiction book about the Pride month of June that culminates in the Pride parade, Stevenson explains—using lots of colorful photos—what exactly it's all about. What are people celebrating at Pride parades? Where did the tradition come from? What does Pride mean to LGBTQ communities?
Lumberjanes comic series by Noelle Stevenson, et al.
This delightful all-ages comics series is set at a summer camp and features a racially diverse group of girls (and one non-binary character later in the series) working as a team to tackle the strange, silly supernatural situations that seem to always fall in their laps. One of the girls is trans and two cis girls are slowly starting an adorable baby dyke romance.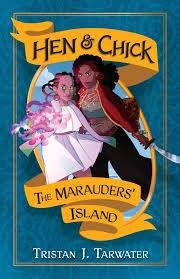 The Marauders' Island (Hen & Chick series) by Tristan J. Tarwater
Although this book has technically been marketed as YA, it reads more like a middle grade book for kids on the high end of that age group. It's a fantasy adventure focusing on a mother-daughter relationship: 16-year-old Azria is a mage-in-training and her mom is a pirate queen. They're sailing on the ship Hen & Chick with the goal of resurrecting a mysteriously sunken island. The crew of Hen & Chick is a racially diverse group of LGBTQ folks!
Totally Joe by James Howe
This is a story about a delightfully quirky gay seventh-grader named, you guessed it, Joe, as well as his group of dorky, misfit friends. The story is told in Joe's "alpha-biography" as he recounts the school year with entries inspired by each letter of the alphabet, including his coming out, falling in love, breaking up, and standing up for himself.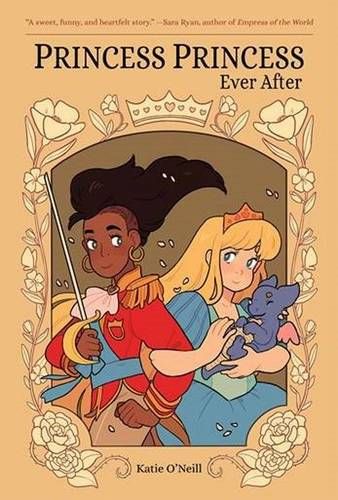 Princess Princess Ever After by Katie O'Neill
This all-ages comic is perfect for middle readers, with its lovable queer princess story about Sadie, kind-hearted princess, who is rescued from her tower prison by heroic princess Amira. That's the beginning of this story about their adventure together across the kingdom, where they realize they bring out the best in each other. Yay for positive representation of black girls and fat girls too!
Letters in the Attic by Bonnie Shimko
This historical novel is set in New York state in the 60s where 12-year-old Lizzy is falling in love with her best friend, going through the traumatizing and embarrassing rituals of puberty (like buying her first bra), and discovering that the man she thought was her father—who has recently left her and her mother—might not be her dad at all.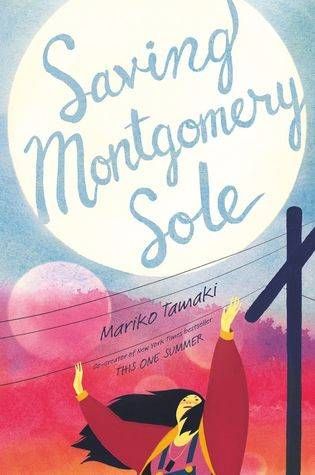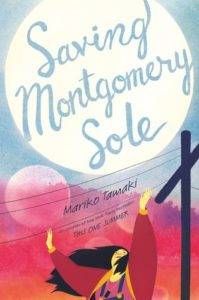 Saving Montgomery Sole by Mariko Tamaki
Another book technically labelled as YA, this one also reads pretty young so it'd be great for older middle readers. 16-year-old Monty is struggling with homophobia at school aimed at her lesbian moms and her gay best friend Thomas, as she, Thomas, and other BFF Naoki investigate the mysteries of the supernatural in their Mystery Club.
The Misadventures of Family Fletcher series by Dana Alison Levy
This contemporary family-focused series—there are two books so far—is hilarious, sweet, and heart-warming. It tells the stories of the Fletcher family, comprised of two dads, four adopted kids, two cats, and one dog as they embark on wild, wacky adventures.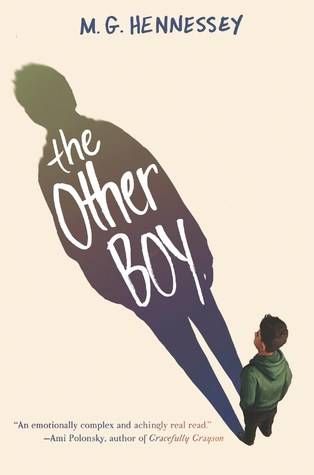 The Other Boy by M.G. Hennessey
The first middle grade book about a trans boy, The Other Boy is about 12-year-old Shane Woods, a regular guy who likes baseball, graphic novels, and hanging out with his best friend. But when a classmate threatens to reveal his trans status Shane has to find the courage to show the world he's the same guy he was before.
Princeless: Raven the Pirate Princess series by Jeremy Whitley
In this comic appropriate for readers on the older spectrum of middle grade, a young queer girl of color is captain of her own ship and has an all-girl crew of pirates! It's a fun feminist story of non-stop action of girls kicking butt, with a similar feel to Lumberjanes.
Bonus! Keep a look out for Hurricane Child by Kheryn Callender and P.S. I Miss You by Jen Petro-Roy, both featuring queer girls and slated to come out in 2018.