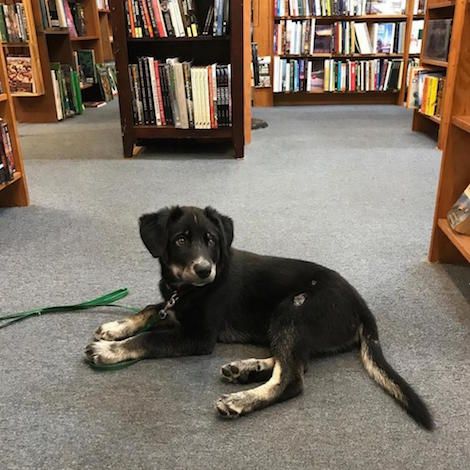 14 Adorable Bookstore Dogs to Brighten Your Day: February 25, 2018
Sponsored by The Birthday Girl by Sue Fortin

---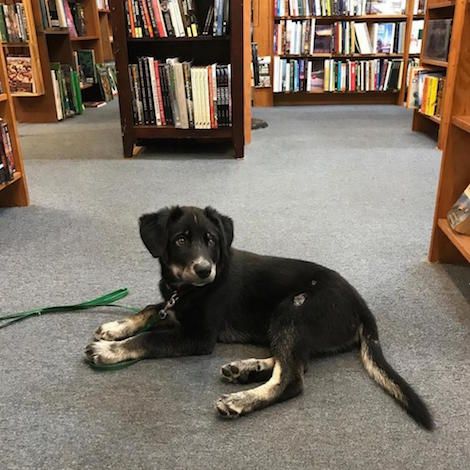 "A book in my hand and a dog by my side…we belong together." —Edward Gorey
Welcome to the year of the (bookstore) dog! While books and cats make an excellent pairing (just check out these cuties for proof), let us not forget about our other furry friends.
Some of the dogs below are Official Bookstore Dogs™, while others are just dropping by for some solid book sniffs. But we know one thing to be true: they're ALL good dogs.
____________________
This isn't Lego's first attempt at miniaturizing Harry Potter's Hogwarts Castle (it's at least the sixth) and at 878-pieces it's not the largest version either. But somehow the new Hogwarts Great Hall set stands several Hagrids above all the previous versions by recreating, in wonderful detail, one of the franchise's best set-pieces.
____________________
It's not unusual for a comic-book series to start with an origin story. Sure enough, when Congressman John Lewis (D-GA) revisited his activist past for the award-winning March series of graphic novels, he went all the way back to his beginning. Now, the story will continue.
On Thursday, the Congressman and his publisher announced that his next book project, to be called Run, will be another multi-part graphic novel, picking up where March left off.
"In sharing my story, it is my hope that a new generation will be inspired by Run to actively participate in the democratic process and help build a more perfect union here in America," Lewis said in a statement.
____________________
Finalists for the 2017 Los Angeles Times Book Prizes include Joyce Carol Oates, Ron Chernow, Ta-Nehisi Coates and Jesmyn Ward. The awards will be presented on the campus of USC on April 20, the eve of the L.A. Times Festival of Books.
Some good reading on this finalist list.