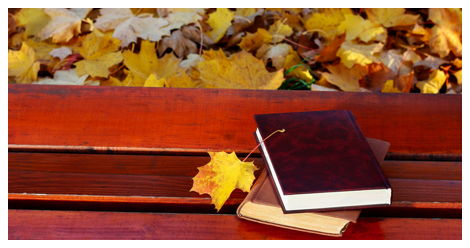 This content contains affiliate links. When you buy through these links, we may earn an affiliate commission.
We have reached the final quarter of the year, meaning it's time to round-up this year in YA books. This is the period of publishing when things slow down. October remains a busy month, but after the blast of books there, it feels almost manageable to keep up (or pretend to keep up) with books hitting before 2016 ends.
This list isn't comprehensive, though it's the closest to a full round-up of mainstream YA fiction publishing over these next three months. I've included series titles, which are indicated with a "*" beside them; first books in a new series I did not mark, so you can be pleasantly surprised — or frustrated by the cliffhangers — if you pick one of those up. You're welcome.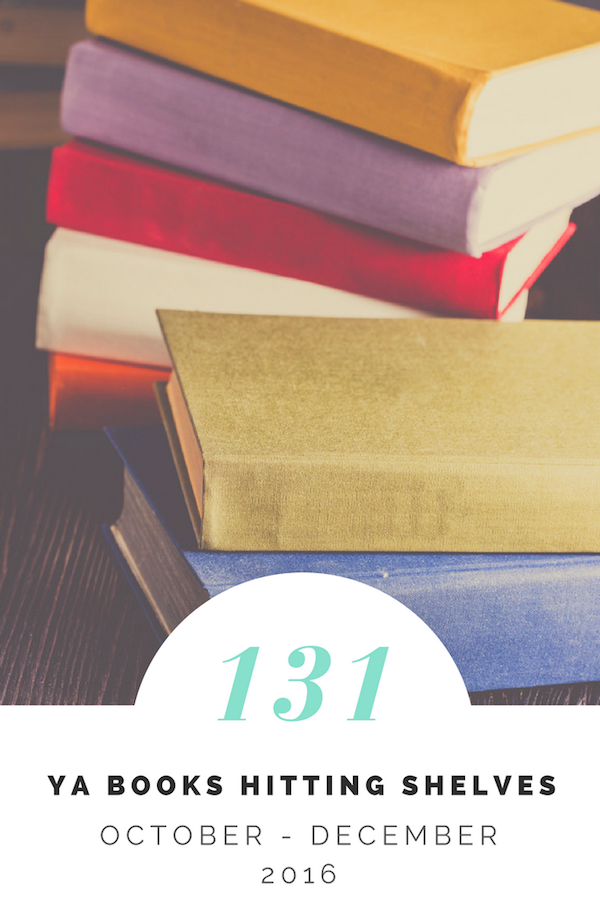 Missed the previous round-ups? You can check out the YA fiction that hit shelves January – March here, the YA fiction that hit shelves April – June here, and the YA fiction that hit shelves July – September here.
Get ready to get your read on with these 131 upcoming releases.
October
1. *The Immortal Throne by Bree Despain (10/1): Daphne Raines knew it was risky to enter the underworld to save the love of her life, Haden, who had sacrificed his own honor as an Underlord for her sake. But she could never have predicted that she'd end up betrothed to Haden's conniving half-brother, Garrick, new King of the Underrealmâ-and bound to his dark world.
Even worse, Haden is banished to the mortal realm, and has just days to live as poison takes over his body and mind. Only Daphne's kiss can save him, but how can she escape Garrick and reach Haden in time? Surprises lurk around every corner in the final chapter of this epic romance story, as Haden and Daphne fight to fulfill their destinies.
2. *Incognita by Kristen Lippert-Martin (10/1): In the wake of an experimental procedure that almost wiped out her memory forever, Angel has a chance for a fresh start. She's recovered most of her memories, rebuilt her physical strength, and reunited with her boyfriend, Thomas. But her Velocius abilities-capacities for superhuman mental power-linger in her brain and put her life in jeopardy. And just when Angel is starting to feel comfortable with her new life, Thomas is kidnapped.
With Thomas's life and perhaps her own in danger, Angel races to unravel a new layer of the mystery surrounding her past and stay one step ahead of her enemies.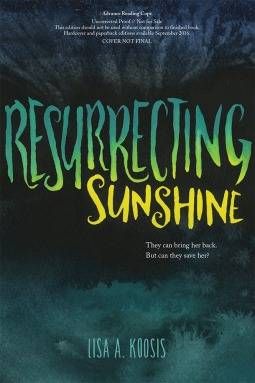 3. Resurrecting Sunshine by Lisa A. Koosis (10/1): At seventeen, Adam Rhodes is famous, living on his own, and in a downward spiral since he lost the girl he loved. Marybeth stage name Sunshine was his best friend from the days they were foster kids; then she was his girlfriend and his band mate. But since her accidental death, he's been drinking to deal with the memories. Until one day, an unexpected visitor, Dr. Elloran, presents Adam with a proposition that just might save him from himself. Using breakthrough cloning and memory-implantation techniques, Dr. Elloran and the scientists at Project Orpheus want to resurrect Marybeth, and they need Adam to "donate" intimate memories of his life with her. The memory retrieval process forces Adam to relive his life with Marybeth and the devastating path that brought them both to fame. Along the way, he must confront not only the circumstances of her death but also his growing relationship with the mysterious Genevieve, daughter of Project Orpheus's founder. As the process sweeps Adam and Marybeth ever closer to reliving the tragedy that destroyed them, Adam must decide how far he'll go to save her.
4. The Stand-In by Steve Bloom (10/1): When Brooks volunteered to be a stand-in for Burdette's cousin who got stood up for Homecoming, it was with the noblest of intentions-helping a fellow human being, free of charge. But when he gets a tip of more than three hundred bucks, word spreads quickly and Brooks seizes the opportunity to offer his impeccable escort services to super-wealthy parents who want their daughters to experience those big social events of senior year.
Besides, Brooks could use the cash to hire a tutor to get admitted to Columbia University. So what if along the way he goes along with a few minor deceptions and cuts a few moral corners? What could be the harm?
5. Last Seen Leaving by Caleb Roehrig (10/4): Flynn's girlfriend has disappeared. How can he uncover her secrets without revealing his own?
Flynn's girlfriend, January, is missing. The cops are asking questions he can't answer, and her friends are telling stories that don't add up. All eyes are on Flynn—as January's boyfriend, he must know something.
But Flynn has a secret of his own. And as he struggles to uncover the truth about January's disappearance, he must also face the truth about himself.
6. The Lovely Reckless by Kami Garcia (10/4): I've become an expert at avoiding things that could hurt me—which means I will figure out how to stay away from Marco Leone.
Seventeen-year-old Frankie Devereux would do anything to forget the past. Haunted by the memory of her boyfriend's death, she lives her life by one dangerous rule: Nothing matters. At least, that's what Frankie tells herself after a reckless mistake forces her to leave her privileged life in the Heights to move in with her dad—an undercover cop. She transfers to a public high school in the Downs, where fistfights don't faze anyone and illegal street racing is more popular than football.
Marco Leone is the fastest street racer in the Downs. Tough, sexy, and hypnotic, he makes it impossible for Frankie to ignore him—and how he makes her feel. But the risks Marco takes for his family could have devastating consequences for them both. When Frankie discovers his secret, she has to make a choice. Will she let the pain of the past determine her future? Or will she risk what little she has left to follow her heart?
7. Nemesis by Anna Banks (10/4): Princess Sepora of Serubel is the last Forger in all the five kingdoms. The spectorium she creates provides energy for all, but now her father has found a way to weaponize it, and his intentions to incite war force her to flee from his grasp. She escapes across enemy lines into the kingdom of Theoria, but her plans to hide are thwarted when she is captured and placed in the young king's servitude.
Tarik has just taken over rulership of Theoria, and must now face a new plague sweeping through his kingdom and killing his citizens. The last thing he needs is a troublesome servant vying for his attention. But mistress Sepora will not be ignored. When the two finally meet face-to-face, they form an unlikely bond that complicates life in ways neither of them could have imagined.
Sepora's gift could save Tarik's kingdom from the Quiet Plague. But should she trust her growing feelings for her nemesis, or should she hide her gifts at all costs?
8. This Adventure Ends by Emma Mills (10/4): Sloane isn't expecting to fall in with a group of friends when she moves from New York to Florida—especially not a group of friends so intense, so in love, so all-consuming. Yet that's exactly what happens.
Sloane becomes closest to Vera, a social-media star who lights up any room, and Gabe, Vera's twin brother and the most serious person Sloane's ever met. When a beloved painting by the twins' late mother goes missing, Sloane takes on the responsibility of tracking it down, a journey that takes her across state lines—and ever deeper into the twins' lives.
9. When The Moon Was Ours by Anna-Marie McLemore (10/4): To everyone who knows them, best friends Miel and Sam are as strange as they are inseparable. Roses grow out of Miel's wrist, and rumors say that she spilled out of a water tower when she was five. Sam is known for the moons he paints and hangs in the trees, and for how little anyone knows about his life before he and his mother moved to town.
But as odd as everyone considers Miel and Sam, even they stay away from the Bonner girls, four beautiful sisters rumored to be witches. Now they want the roses that grow from Miel's skin, convinced that their scent can make anyone fall in love. And they're willing to use every secret Miel has fought to protect to make sure she gives them up.
10. *Aerie by Maria Dahvana Headley (10/8): Where is home when you were born in the stars?
Aza Ray is back on earth. Her boyfriend Jason is overjoyed. Her family is healed. She's living a normal life, or as normal as it can be if you've spent the past year dying, waking up on a sky ship, and discovering that your song can change the world.
As in, not normal. Part of Aza still yearns for the clouds, no matter how much she loves the people on the ground.
When Jason's paranoia over Aza's safety causes him to make a terrible mistake, Aza finds herself a fugitive in Magonia, tasked with opposing her radical, bloodthirsty, recently-escaped mother, Zal Quel, and her singing partner Dai. She must travel to the edge of the world in search of a legendary weapon, The Flock, in a journey through fire and identity that will transform her forever.
11. Black Flowers, White Lies by Yvonne Ventresca (10/8): Her father died before she was born, but Ella Benton knows they have a supernatural connection. Since her mother discourages these beliefs, Ella keeps her cemetery visits secret. But she may not be the only one with secrets. Ella's mother might be lying about how Dad died sixteen years ago. Newfound evidence points to his death in a psychiatric hospital, not as a result of a tragic car accident as her mother always claimed. After a lifetime of just the two of them, Mom suddenly feels like a stranger.
When a handprint much like the one Ella left on her father's tombstone mysteriously appears on the bathroom mirror, at first she wonders if Dad is warning her of danger as he did once before. If it's not a warning, could her new too-good-to-be-true boyfriend be responsible for the strange occurrences? Or maybe it's the grieving building superintendent whose dead daughter strongly resembles Ella? As the unexplained events become more frequent and more sinister, Ella becomes terrified about who—or what—might harm her.
Soon the evidence points to someone else entirely: Ella herself. What if, like her father, she's suffering from a breakdown? In this second novel from award-winning author Yvonne Ventresca, Ella desperately needs to find answers, no matter how disturbing the truth might be.
12. *The Black Key by Amy Ewing (10/8): For too long, Violet and the people of the outer circles of the Lone City have lived in service to the royalty of the Jewel. But now the secret society known as the Black Key is preparing to seize power.
And while Violet knows she is at the center of this rebellion, she has a more personal stake in it—her sister, Hazel, has been taken by the Duchess of the Lake. Now, after fighting so hard to escape the Jewel, Violet must do everything in her power to return to save not only Hazel, but the future of the Lone City.
13. Children of Eden by Joey Graceffa (10/8): Rowan is a Second Child in a world where population control measures make her an outlaw, marked for death. She can never go to school, make friends, or get the eye implants that will mark her as a true member of Eden. Her kaleidoscope eyes will give her away to the ruthless Center government.
Outside of Eden, Earth is poisoned and dead. All animals and most plants have been destroyed by a man-made catastrophe. Long ago, the brilliant scientist Aaron al Baz saved a pocket of civilization by designing the EcoPanopticon, a massive computer program that hijacked all global technology and put it to use preserving the last vestiges of mankind. Humans will wait for thousands of years in Eden until the EcoPan heals the world.
As an illegal Second Child, Rowan has been hidden away in her family's compound for sixteen years. Now, restless and desperate to see the world, she recklessly escapes for what she swears will be only one night of adventure. Though she finds an exotic world, and even a friend, the night leads to tragedy. Soon Rowan becomes a renegade on the run – unleashing a chain of events that could change the world of Eden forever.
14. Everyone We've Been by Sarah Everett (10/8): Addison Sullivan has been in an accident. In its aftermath, she has memory lapses and starts talking to a boy that no one else can see. It gets so bad that she's worried she's going crazy.
Addie takes drastic measures to fill in the blanks and visits a shadowy medical facility that promises to "help with your memory." But at the clinic, Addie unwittingly discovers it is not her first visit. And when she presses, she finds out that she had certain memories erased. She had a boy erased.
But why? Who was that boy, and what happened that was too devastating to live with? And even if she gets the answers she's looking for, will she ever be able to feel like a whole person again?
15. Girls Like Me by Lola St. Vil (10/8): Fifteen-year-old Shay Summers is trying to cope with the death of her father, being overweight, and threats from a girl bully in schooll. When she falls in love with Blake, a mysterious boy online, insecure Shay doesn't want to tell him who she is. But with the help of her two best friends, as well as an assist by Kermit and Miss Piggy, ultimately Shay and Blake's love prevails.
16. *Goldenhand by Garth Nix (10/8): Lirael is no longer a shy Second Assistant Librarian. She is the Abhorsen-in-Waiting, with Dead creatures to battle and Free Magic entities to bind. She's also a Remembrancer, wielder of the Dark Mirror. Lirael lost one of her hands in the binding of Orannis, but now she has a new hand, one of gilded steel and Charter Magic.
When Lirael finds Nicholas Sayre lying unconscious after being attacked by a hideous Free Magic creature, she uses her powers to save him. But Nicholas is deeply tainted with Free Magic. Fearing it will escape the Charter mark that seals it within his flesh and bones, Lirael seeks help for Nick at her childhood home, the Clayr's Glacier.
But even as Lirael and Nick return to the Clayr, a young woman named Ferin from the distant North braves the elements and many enemies in a desperate attempt to deliver a message to Lirael from her long-dead mother, Arielle. Ferin brings a dire warning about the Witch with No Face. But who is the Witch, and what is she planning?
Once more a great danger threatens the Old Kingdom, and it must be forestalled not only in the living world, but also in the cold, remorseless river of Death.
17. Holding Up The Universe by Jennifer Niven (10/8): Everyone thinks they know Libby Strout, the girl once dubbed "America's Fattest Teen." But no one's taken the time to look past her weight to get to know who she really is. Following her mom's death, she's been picking up the pieces in the privacy of her home, dealing with her heartbroken father and her own grief. Now, Libby's ready: for high school, for new friends, for love, and for EVERY POSSIBILITY LIFE HAS TO OFFER. In that moment, I know the part I want to play here at MVB High. I want to be the girl who can do anything.
Everyone thinks they know Jack Masselin, too. Yes, he's got swagger, but he's also mastered the impossible art of giving people what they want, of fitting in. What no one knows is that Jack has a newly acquired secret: he can't recognize faces. Even his own brothers are strangers to him. He's the guy who can re-engineer and rebuild anything in new and bad-ass ways, but he can't understand what's going on with the inner workings of his brain. So he tells himself to play it cool: Be charming. Be hilarious. Don't get too close to anyone.

Until he meets Libby. When the two get tangled up in a cruel high school game—which lands them in group counseling and community service—Libby and Jack are both pissed, and then surprised. Because the more time they spend together, the less alone they feel. . . . Because sometimes when you meet someone, it changes the world, theirs and yours.
18. Lost Stars by Lisa Selin Davis (10/8): Before her older sister, Ginny, died, Carrie was a science nerd, obsessively tracking her beloved Vira comet. But now that Ginny is gone, sixteen-year-old Carrie finds herself within the orbit of Ginny's friends, a close-knit group of seniors who skip school, obsess over bands (not science), and party hard.
Fed up with Carrie's behavior, her father enrolls her in a summer work camp at a local state park. Carrie actually likes the days spent in nature. And when she meets Dean, a guy who likes the real Carrie—astrophysics obsessions and all—she starts to get to the heart of who she is and who she wants to be.
19. One Was Lost by Natalie D. Richards (10/8): Murder, justice, and revenge were so not a part of the plan when Sera set out on her senior camping trip. After all, hiking through the woods is supposed to be safe and uneventful.
Then one morning the group wakes up groggy, confused, and with words scrawled on their wrists: Damaged. Deceptive. Dangerous. Darling. Their supplies? Destroyed. Half their group? Gone. Their chaperone? Unconscious. Worst of all, they find four dolls acting out a murder—dolls dressed just like them.
Suddenly it's clear; they're being hunted. And with the only positive word on her wrist, Sera falls under suspicion…
20. Our Chemical Hearts by Krystal Sutherland (10/8): Henry Page has never been in love. He fancies himself a hopeless romantic, but the slo-mo, heart palpitating, can't-eat-can't-sleep kind of love that he's been hoping for just hasn't been in the cards for him—at least not yet. Instead, he's been happy to focus on his grades, on getting into a semi-decent college and finally becoming editor of his school newspaper. Then Grace Town walks into his first period class on the third Tuesday of senior year and he knows everything's about to change.
Grace isn't who Henry pictured as his dream girl—she walks with a cane, wears oversized boys' clothes, and rarely seems to shower. But when Grace and Henry are both chosen to edit the school paper, he quickly finds himself falling for her. It's obvious there's something broken about Grace, but it seems to make her even more beautiful to Henry, and he wants nothing more than to help her put the pieces back together again. And yet, this isn't your average story of boy meets girl. Krystal Sutherland's brilliant debut is equal parts wit and heartbreak, a potent reminder of the bittersweet bliss that is first love.
21. Replica by Lauren Oliver (10/8): Gemma has been in and out of hospitals since she was born. 'A sickly child', her lonely life to date has revolved around her home, school and one best friend, Alice. But when she discovers her father's connection to the top secret Haven research facility, currently hitting the headlines and under siege by religious fanatics, Gemma decides to leave the sanctuary she's always known to find the institute and determine what is going on there and why her father's name seems inextricably linked to it.
Amidst the frenzy outside the institute's walls, Lyra – or number 24 as she is known as at Haven – and a fellow experimental subject known only as 72, manage to escape. Encountering a world they never knew existed outside the walls of their secluded upbringing , they meet Gemma and, as they try to understand Haven's purpose together, they uncover some earth-shattering secrets that will change the lives of both girls forever…
22. Secrets In The Snow by Michaela MacColl (10/8): Jane Austen's family is eager to secure her future by marrying her off. But Jane is much more interested in writing her novels, and finds every suitor lacking—until the mysterious Mr. Lefroy arrives. Could he be the one? Before Jane can find out, she must solve a murder, clear her family's name, and face a decision that might cost her true love.
23. Spare and Found Parts by Sarah Maria Griffin (10/8): Nell Crane has always been an outsider. In a city devastated by an epidemic, where survivors are all missing parts—an arm, a leg, an eye—her father is the famed scientist who created the biomechanical limbs everyone now uses. But Nell is the only one whose mechanical piece is on the inside: her heart. Since the childhood operation, she has ticked. Like a clock, like a bomb. As her community rebuilds, everyone is expected to contribute to the society's good . . . but how can Nell live up to her father's revolutionary idea when she has none of her own?
Then she finds a mannequin hand while salvaging on the beach—the first boy's hand she's ever held—and inspiration strikes. Can Nell build her own companion in a world that fears advanced technology? The deeper she sinks into this plan, the more she learns about her city—and her father, who is hiding secret experiments of his own.
24. Transcendent by Katelyn Detweiler (10/8): When terrorists bomb Disney World, seventeen-year-old Iris Spero is as horrified as anyone else. Then a stranger shows up on her stoop in Brooklyn, revealing a secret about the mysterious circumstances surrounding Iris's birth, and throwing her entire identity into question. Everything she thought she knew about her parents, and about herself, is a lie.
Suddenly, the press is confronting Iris with the wild notion that she might be "special." More than just special: she could be the miracle the world now so desperately needs. Families all across the grieving nation are pinning their hopes on Iris like she is some kind of saint or savior. She's no longer sure whom she can trust—except for Zane, a homeless boy who long ago abandoned any kind of hope. She knows she can't possibly be the glorified person everyone wants her to be… but she also can't go back to being safe and anonymous. When nobody knows her but they all want a piece of her, who is Iris Spero now? And how can she—one teenage girl—possibly heal a broken world?
25. Way Down Dark by J.P. Smythe (10/8): Seventeen-year-old Chan's ancestors left a dying Earth hundreds of years ago, in search of a new home. Generations later, they are still searching . . .
Every day aboard the interstellar transport ship Australia is a kind of hell, where no one is safe, no one can hide. Indeed, the only life Chan's ever known is one of endless violence. A life of survival. Fiercely independent and entirely self-sufficient, she has learned to keep her head down as much as possible, careful not to draw attention to herself amidst the mayhem. For theAustralia is a ship of death, filled with murderous gangs and twisted cults, vying for supremacy in a closed environment with limited resources and no hope.
And then one day Chan makes an extraordinary discovery–there may be a way to return the Australia to Earth. But doing so will only bring her to the attention of the fanatics and murderers who control life aboard the ship, putting her and everyone she loves in terrible danger.
Is it worth endangering her life and the lives of her few friends and loved ones for an uncertain return to a home world that may be uninhabitable? Especially since to do so she must descend into the deep dark in the bowels of the ship, which is piled high with the bodies and the secrets of the dead . . .
26. We Know It Was You by Maggie Thrash (10/8): Halfway through Friday night's football game, beautiful cheerleader Brittany Montague—dressed as the giant Winship Wildcat mascot—hurls herself off a bridge into Atlanta's surging Chattahoochee River.
Just like that, she's gone.
Eight days later, Benny Flax and Virginia Leeds will be the only ones who know why.
27. Wrecked by Maria Padian (10/8): Everyone has heard a different version of what happened that night at MacCallum College. Haley was already in bed when her roommate, Jenny, arrived home shell-shocked from the wild Conundrum House party. Richard heard his housemate Jordan brag about the cute freshman he hooked up with. When Jenny formally accuses Jordan of rape, Haley and Richard find themselves pushed onto opposite sides of the school's investigation. But conflicting interests fueling conflicting versions of the story may make bringing the truth to light nearly impossible–especially when reputations, relationships, and whole futures are riding on the verdict.
28. Amy Chelsea Stacie Dee by Mary G Thompson (10/11): When sixteen-year-old Amy returns home, she can't tell her family what's happened to her. She can't tell them where she's been since she and her best friend, her cousin Dee, were kidnapped six years ago—who stole them from their families or what's become of Dee. She has to stay silent because she's afraid of what might happen next, and she's desperate to protect her secrets at any cost.
Amy tries to readjust to life at "home," but nothing she does feels right. She's a stranger in her own family, and the guilt that she's the one who returned is insurmountable. Amy soon realizes that keeping secrets won't change what's happened, and they may end up hurting those she loves the most. She has to go back in order to move forward, risking everything along the way. Amy Chelsea Stacie Dee is a riveting, affecting story of loss and hope.
29. Beast by Brie Spangler (10/11): Tall, meaty, muscle-bound, and hairier than most throw rugs, Dylan doesn't look like your average fifteen-year-old, so, naturally, high school has not been kind to him. To make matters worse, on the day his school bans hats (his preferred camouflage), Dylan goes up on his roof only to fall and wake up in the hospital with a broken leg—and a mandate to attend group therapy for self-harmers.
Dylan vows to say nothing and zones out at therapy—until he meets Jamie. She's funny, smart, and so stunning, even his womanizing best friend, JP, would be jealous. She's also the first person to ever call Dylan out on his self-pitying and superficiality. As Jamie's humanity and wisdom begin to rub off on Dylan, they become more than just friends. But there is something Dylan doesn't know about Jamie, something she shared with the group the day he wasn't listening. Something that shouldn't change a thing. She is who she's always been—an amazing photographer and devoted friend, who also happens to be transgender. But will Dylan see it that way?
30. Be Good Be Real Be Crazy by Chelsy Philpot (10/11): When Mia first waltzed into Homer's small corner of Florida, her bold approach to life changed Homer's entire world. It wasn't long before he was hopelessly in love.
Now Mia is moving away—and Homer and his younger brother, Einstein, are helping her drive hundreds of miles to her new home. This is Homer's last chance to tell Mia how he really feels. And with so many detours in front of them, anything could happen.
31. *Black Widow: Red Vengeance by Margaret Stohl (10/11): This bold new adventure will bring Agent Romanov together with her fellow vigilante operative, Ana Orlova…the Red Widow.
32. Bound By Blood and Sand by Becky Allen (10/11): Jae is a slave in a dying desert world.
Once verdant with water from a magical Well, the land is drying up, and no one remembers the magic needed to keep the water flowing. If a new source isn't found soon, the people will perish. Jae doesn't mind, in a way. By law, she is bound by a curse to obey every order given her, no matter how vile. At least in death, she'll be free.
Lord Elan's family rules the fading realm. He comes to the estate where Jae works, searching for the hidden magic needed to replenish the Well, but it's Jae who finds it, and she who must wield it. Desperate to save his realm, Elan begs her to use it to locate the Well.
But why would a slave—abused, beaten, and treated as less than human—want to save the system that shackles her? Jae would rather see the world burn.
Though revenge clouds her vision, she agrees to help if the kingdom's slaves are freed. Then Elan's father arrives. The ruler's cruelty knows no limits. He is determined that the class system will not change—and that Jae will remain a slave forever.
33. The Catalyst by Helena Coggan (10/11): Eighteen years ago, a dimensional break ripped open the sky, drawing humans into an ancient conflict. Otherworldly souls rained down and fused with those of people, dividing the population into the green-eyed, magical Gifted and the dark-eyed, nonmagical Ashkind. A devastating war followed, and the Gifted have managed a fragile peace ever since, largely through a brutal law enforcement organization known as the Department. Fifteen-year-old Rose's father, David, has a leading role in the Department. Rose and David are Gifted, but they are also something else — something terrible. Their lives depend on keeping it secret. But when a mysterious murder threatens to tear Rose's world apart, forcing long-buried secrets into the open, her loyalties are put to the test. How much does Rose really know about her father's past? How far is the Department willing to go to maintain order? And, when the time comes, who will Rose choose to protect?
34. Every Hidden Thing by Kenneth Oppel (10/11): Somewhere in the Badlands, embedded deep in centuries-buried rock and sand, lies the skeleton of a massive dinosaur, larger than anything the late nineteenth-century world has ever seen. Some legends call it the Black Beauty, with its bones as black as ebony, but to seventeen-year-old Samuel Bolt, it's the "rex," the king dinosaur that could put him and his struggling, temperamental archaeologist father in the history books (and conveniently make his father forget he's been kicked out of school), if they can just quarry it out.
But Samuel and his father aren't the only ones after the rex. For Rachel Cartland this find could be her ticket to a different life, one where her loves of science and adventure aren't just relegated to books and sitting rooms. And if she can't prove herself on this expedition with her professor father, the only adventures she may have to look forward to are marriage or spinsterhood.
As their paths cross and the rivalry between their fathers becomes more intense, Samuel and Rachel are pushed closer together. Their flourishing romance is one that will never be allowed. And with both eyeing the same prize, it's a romance that seems destined for failure. As their attraction deepens, danger looms on the other side of the hills, causing everyone's secrets to come to light and forcing Samuel and Rachel to make a decision. Can they join forces to find their quarry, and with it a new life together, or will old enmities and prejudices keep them from both the rex and each other?
35. Fear The Drowning Deep by Sarah Glenn Marsh (10/11): Witch's apprentice Bridey Corkill has hated the ocean ever since she watched her granddad dive in and drown with a smile on his face. So when a dead girl rolls in with the tide in the summer of 1913, sixteen-year-old Bridey suspects that whatever compelled her granddad to leap into the sea has made its return to the Isle of Man.
Soon, villagers are vanishing in the night, but no one shares Bridey's suspicions about the sea. No one but the island's witch, who isn't as frightening as she first appears, and the handsome dark-haired lad Bridey rescues from a grim and watery fate. The cause of the deep gashes in Fynn's stomach and his lost memories are, like the recent disappearances, a mystery well-guarded by the sea. In exchange for saving his life, Fynn teaches Bridey to master her fear of the water — stealing her heart in the process.
Now, Bridey must work with the Isle's eccentric witch and the boy she isn't sure she can trust — because if she can't uncover the truth about the ancient evil in the water, everyone she loves will walk into the sea, never to return.
36. Frost by MP Kozlowsky (10/11): Sixteen-year-old Frost understands why she's spent her entire life in an abandoned apartment building. The ruined streets below are hunting grounds for rogue robots and Eaters.
She understands why she's never met a human besides her father. She even understands why he forbids her to look for medicine for her dying pet. But the thing is, it's not her real father giving the orders . . .
It's his memories.
Before he died, Frost's father uploaded his consciousness into their robot servant. But the technology malfunctioned, and now her father fades in and out. So when Frost learns that there might be medicine on the other side of the ravaged city, she embarks on a dangerous journey to save the only living creature she loves.
With only a robot as a companion, Frost must face terrors of all sorts, from outrunning the vicious Eaters . . . to talking to the first boy she's ever set eyes on. But can a girl who's only seen the world through books and dusty windows survive on her own? Or will her first journey from home be her last?
37. In Case You Missed It by Sarah Darer Littman (10/11): Sammy Wallach has epic plans for the end of junior year over: Sneak out to the city to see her favorite band. Get crush-worthy Jamie Moss to ask her to prom. Rock all exams (APs and driver's).
With a few white lies, some killer flirting, and tons of practice, Sammy's got things covered. That is, until the bank her dad works for is attacked by hacktivists who manage to steal everything in the Wallach family's private cloud, including Sammy's entire digital life. Literally the whole world has access to her emails, texts, photos, and, worst of all, journal.
Life. Is. Over.
Now Sammy's best friends are furious about things she wrote, Jamie thinks she's desperate, and she can barely show her face at school. Plus, her parents know all the rules she broke. But Sammy's not the only one with secrets — her family has a few of its own that could change everything. And while the truth might set you free, no one said it was going to be painless. Or in Sammy's case, private.
38. Iron Cast by Destiny Soria (10/11): It's Boston, 1919, and the Cast Iron club is packed. On stage, hemopaths—whose "afflicted" blood gives them the ability to create illusions through art—captivate their audience. Corinne and Ada have been best friends ever since infamous gangster Johnny Dervish recruited them into his circle. By night they perform for Johnny's crowds, and by day they con Boston's elite. When a job goes wrong and Ada is imprisoned, they realize how precarious their position is. After she escapes, two of the Cast Iron's hires are shot, and Johnny disappears. With the law closing in, Corinne and Ada are forced to hunt for answers, even as betrayal faces them at every turn.
39. *The Midnight Star by Marie Lu (10/11): There was once a time when darkness shrouded the world, and the darkness had a queen.
Adelina Amouteru is done suffering. She's turned her back on those who have betrayed her and achieved the ultimate revenge: victory. Her reign as the White Wolf has been a triumphant one, but with each conquest her cruelty only grows. The darkness within her has begun to spiral out of control, threatening to destroy all that she's achieved.
Adelina's forced to revisit old wounds when a new danger appears, putting not only Adelina at risk, but every Elite and the very world they live in. In order to save herself and preserve her empire, Adelina and her Roses must join the Daggers on a perilous quest—though this uneasy alliance may prove to be the real danger.
40. The Movie Version by Emma Wunsch (10/11): In the movie version of Amelia's life, the roles have always been clear. Her older brother, Toby: definitely the Star. As popular with the stoners as he is with the cheerleaders, Toby is someone you'd pay ten bucks to watch sweep Battle of the Bands and build a "beach party" in the bathroom. As for Amelia? She's Toby Anderson's Younger Sister. She's perfectly happy to watch Toby's hijinks from the sidelines, when she's not engrossed in one of her elaborately themed Netflix movie marathons.
But recently Toby's been acting in a very non-movie-version way. He's stopped hanging out with his horde of friends and started obsessively journaling and disappearing for days at a time. Amelia doesn't know what's happened to her awesome older brother, or who this strange actor is that's taken his place. And there's someone else pulling at her attention: a smart, cute new boyfriend who wants to know the real Amelia—not Toby's Sidekick. Amelia feels adrift without her star, but to best help Toby—and herself—it might be time to cast a new role: Amelia Anderson, leading lady.
41. My Life Unscripted by Lauren Morrill (10/11): Sometimes love stories go off script.
Another sultry Georgia summer is about to get a lot hotter. Dee Wilkie is still licking her wounds after getting rejected by the precollege fine arts program of her dreams. But if she'd gone away, she wouldn't have been around to say yes to an unbelievable opportunity: working on the set of a movie filming in her small Southern town that just happens to be starring Milo Ritter, the famous pop star Dee (along with the rest of the world) has had a crush since eighth grade.
It's not like Dee will be sharing any screen time with Milo—she's just a lowly PA. And Milo is so disappointingly rude that Dee is eager to stay far away from him. Except after a few chance meetings, she begins to wonder if just maybe there's a reason for his offensive attitude, and if there's more to Milo than his good looks and above-it-all Hollywood pedigree. Can a relationship with a guy like Milo ever work out for a girl like Dee? Never say never.
42. The Row by J. R. Johansson (10/11): Seventeen-year-old Riley Beckett is no stranger to prison. Her father is a convicted serial killer on death row who has always maintained that he was falsely accused. Riley has never missed a single visit with her father. She wholeheartedly believes that he is innocent.
Then, a month before the execution date, Riley's world is rocked when, in an attempt to help her move on, her father secretly confesses to her that he actually did carry out the murders. He takes it back almost immediately, but she cannot forget what he's told her. Determined to uncover the truth for her own sake, she discovers something that will forever change everything she's believed about the family she loves.
43. The Singing Bones by Shaun Tan (10/11): In this beautifully presented volume, the essence of seventy-five fairy tales by the Brothers Grimm is wonderfully evoked by Shaun Tan's extraordinary sculptures.
Nameless princes, wicked stepsisters, greedy kings, honourable peasants and ruthless witches, tales of love, betrayal, adventure and magical transformation: all inspiration for this stunning gallery of sculptural works. Introduced by Grimm Tales author Philip Pullman and leading fairy tale scholar Jack Zipes, The Singing Bones breathes new life into some of the world's most beloved fairy tales.
44. Speed of Life by JM Kelly (10/11): Twins Crystal and Amber have the same goal: to be the first in their family to graduate high school and make something of their lives. When one gets pregnant during their junior year, they promise to raise the baby together. It's not easy, but between their after-school jobs, they're scraping by.
Crystal's grades catch the attention of the new guidance counselor, who tells her about a college that offers a degree in automotive restoration, perfect for the car buff she is. When she secretly applies—and gets in—new opportunities threaten their once-certain plans, and Crystal must make a choice: follow her dreams or stay behind and honor the promise she made to her sister.
45. Star Wars: Ahsoka by EK Johnston (10/11): Fans have long wondered what happened to Ahsoka after she left the Jedi Order near the end of the Clone Wars, and before she re-appeared as the mysterious Rebel operative Fulcrum in Rebels. Finally, her story will begin to be told. Following her experiences with the Jedi and the devastation of Order 66, Ahsoka is unsure she can be part of a larger whole ever again. But her desire to fight the evils of the Empire and protect those who need it will lead her right to Bail Organa, and the Rebel Alliance.
46. Still Life With Tornado by AS King (10/11): Sarah can't draw. This is a problem, because as long as she can remember, she has "done the art." She thinks she's having an existential crisis. And she might be right; she does keep running into past and future versions of herself as she explores the urban ruins of Philadelphia. Or maybe she's finally waking up to the tornado that is her family, the tornado that six years ago sent her once-beloved older brother flying across the country for a reason she can't quite recall. After decades of staying together "for the kids" and building a family on a foundation of lies and violence, Sarah's parents have reached the end. Now Sarah must come to grips with years spent sleepwalking in the ruins of their toxic marriage. As Sarah herself often observes, nothing about her pain is remotely original —and yet it still hurts.
47. The Weight of Zero by Karen Fortunati (10/11): Seventeen-year-old Cath knows Zero is coming for her. Zero, the devastating depression born of Catherine's bipolar disease, has almost triumphed once, propelling Catherine to her first suicide attempt. With Zero only temporarily restrained by the latest med du jour, time is running out. In an old ballet shoebox, Catherine stockpiles meds, preparing to take her own life when Zero next arrives.
But Zero's return is delayed. Unexpected relationships along with the care of a new psychiatrist start to alter Catherine's perception of her diagnosis. But will this be enough? This is a story of loss and grief and hope and how the many shapes of love – maternal, romantic and platonic – impact a young woman's struggle with mental illness.
48. Cloudwish by Fiona Wood (10/18): For Vân Uoc, fantasies fall into two categories: nourishing or pointless. Daydreaming about attending her own art opening? Nourishing. Daydreaming about Billy Gardiner, star of the rowing team who doesn't even know she's alive? Pointless.
So Vân Uoc tries to stick to her reality–keeping a low profile as a scholarship student at her prestigious Melbourne private school, managing her mother's PTSD from a traumatic emigration from Vietnam, and admiring Billy from afar. Until she makes a wish that inexplicably–possibly magically–comes true. Billy actually notices her. In fact, he seems to genuinely like her. But as they try to fit each other into their very different lives, Vân Uoc can't help but wonder why Billy has suddenly fallen for her. Is it the magic of first love, or is it magic from a well-timed wish that will eventually, inevitably, come to an end?
49. *Gemina by Amie Kaufman and Jay Kristoff (10/18): Moving to a space station at the edge of the galaxy was always going to be the death of Hanna's social life. Nobody said it might actually get her killed.
Hanna is the station captain's pampered daughter; Nik the reluctant member of a notorious crime family. But while the pair are struggling with the realities of life aboard the galaxy's most boring space station, little do they know that Kady Grant and theHypatia are headed right toward Heimdall, carrying news of the Kerenza invasion.
When an elite BeiTech strike team invades the station, Hanna and Nik are thrown together to defend their home. But alien predators are picking off the station residents one by one, and a malfunction in the station's wormhole means the space-time continuum might be ripped in two before dinner. Soon Hanna and Nik aren't just fighting for their own survival; the fate of everyone on the Hypatia—and possibly the known universe—is in their hands.
But relax. They've totally got this. They hope.
50. I'm Not Your Manic Pixie Dream Girl by Gretchen McNeil (10/18): Beatrice Maria Estrella Giovannini has life all figured out. She's starting senior year at the top of her class, she's a shoo-in for a scholarship to M.I.T., and she's got a new boyfriend she's crazy about. The only problem: All through high school Bea and her best friends Spencer and Gabe have been the targets of horrific bullying.
So Bea uses her math skills to come up with The Formula, a 100% mathematically-guaranteed path to social happiness in high school. Now Gabe is on his way to becoming Student Body President, and Spencer is finally getting his art noticed. But when her boyfriend dumps her for Toile, the quirky new girl at school, Bea realizes it's time to use The Formula for herself. She'll be reinvented as the eccentric and lovable Trixie—a quintessential manic pixie dream girl—in order to win her boyfriend back and beat new-girl Toile at her own game.
Unfortunately, being a manic pixie dream girl isn't all it's cracked up to be, and "Trixie" is causing unexpected consequences for her friends. As The Formula begins to break down, can Bea find a way to reclaim her true identity, and fix everything she's messed up? Or will the casualties of her manic pixie experiment go far deeper than she could possibly imagine?
51. Life Uploaded by Sierra Furtado (10/18): All sixteen-year-old Harper Ambrose has ever wanted is to be recognized: for her zany sense of humor, her on-fleek fashion sense, and her love of all things makeup, flirty, and fun. After an awkward childhood where she fell out with her BFF Gwen and thought she'd never find her one true love, at last Harper feels as though she's finally discovered her voice in a space she never expected: on YouTube, making videos about her day-to-day life and broadcasting them to the masses.
Now an insanely popular vlogger with millions of followers, Harper balances the stresses of everyday high school life—SAT prep, boring teachers, and the mean girl clique staring her down in the hallway—with the glam, fast-paced world of online celebrity. But when one hater on Twitter starts targeting Harper in 140 characters or less, and a young British actor who's captured Harper's heart might not be everything he seems, Harper feels like her pitch-perfect life is suddenly going to pieces around her. Who better to help her pick them up and find herself again than her best friend Ellie and a certain tall, dark, and handsome someone she might not have realized was waiting in the wings for her all along?
52. Messenger by Carol Lynch Williams (10/18): Evie Messenger knows that her family is different from other families. But it isn't until her fifteenth birthday that the Messenger gift is revealed to her. Evie has the family's gift—a special power. Soon she realizes she is able to see and talk to the dead—ghosts—often with no idea who the person was. Or as Evie says: "I see Dead People. It's a Messenger gift." That doesn't mean she wants the Messenger gift. So Evie tries to ignore it but soon she finds she cannot. Can Evie find a way to live her life without letting her power take over? And what if the dead person is someone close to Evie's family?
53. Moon Chosen by P. C. Cast (10/18): Mari is an Earth Walker, heir to the unique healing powers of her Clan; but she has cast her duties aside, until she is chosen by a special animal ally, altering her destiny forever. When a deadly attack tears her world apart, Mari reveals the strength of her powers and the forbidden secret of her dual nature as she embarks on a mission to save her people. It is not until Nik, the son of the leader from a rival, dominating clan strays across her path, that Mari experiences something she has never felt before…
Now, darkness is coming, and with it, a force, more terrible and destructive than the world has ever seen, leaving Mari to cast the shadows from the earth. By forming a tumultuous alliance with Nik, she must make herself ready. Ready to save her people. Ready to save herself and Nik. Ready to embrace her true destiny…and obliterate the forces that threaten to destroy them all.
54. The Rains by Gregg Hurwitz (10/18): In one terrifying night, the peaceful community of Creek's Cause turns into a war zone. No one under the age of eighteen is safe. Chance Rain and his older brother, Patrick, have already fended off multiple attacks from infected adults by the time they arrive at the school where other young survivors are hiding.
Most of the kids they know have been dragged away by once-trusted adults who are now ferocious, inhuman beings. The parasite that transformed them takes hold after people turn eighteen–and Patrick's birthday is only a few days away.
Determined to save Patrick's life and the lives of the remaining kids, the brothers embark on a mission to uncover the truth about the parasites–and what they find is horrifying. Battling an enemy not of this earth, Chance and Patrick become humanity's only hope for salvation.
55. *Rose & Thorn by Sarah Prineas (10/18): This beauty isn't sleeping! Discover the true story of Sleeping Beauty in Sarah Prineas's bold YA fairy-tale retelling filled with thrilling adventure and romance, perfect for fans of The Lunar Chronicles and The Girl of Fire & Thorns trilogy.
After the spell protecting her is destroyed, Rose seeks safety in the world outside the valley she had called home. She's been kept hidden all her life to delay the three curses she was born with—curses that will put her into her own fairy tale and a century-long slumber. Accompanied by the handsome and mysterious Watcher, Griff, and his witty and warmhearted partner, Quirk, Rose tries to escape from the ties that bind her to her story. But will the path they take lead them to freedom, or will it bring them straight into the fairy tale they are trying to avoid?
56. *Royal Tour by Amy Alward (10/18): Having saved Princess Evelyn (and become her new BFF) Sam must accompany Evelyn on a world tour, so she can keep the princess (and everyone around her) safe with a power-binding potion. But Sam also has another reason to scour the globe. Someone has tampered with her grandad's mind, and Sam is the only one who can unlock his memories to save him and the family business. And that's not all that's at stake. The stolen memories contain the recipe to a potion which many would kill to get hold of. With the post powerful people in the world desperate for the recipe, Sam must save her grandad in order to save everyone else.
57. Saving Red by Sonya Sones (10/18): Right before winter break, fourteen-year-old Molly Rosenberg reluctantly volunteers to participate in Santa Monica's annual homeless count, just to get her school's community service requirement out of the way. But when she ends up meeting Red, a spirited homeless girl only a few years older than she is, Molly makes it her mission to reunite her with her family in time for Christmas. This turns out to be extremely difficult—because Red refuses to talk about her past. There are things Molly won't talk about either. Like the awful thing that happened last winter. She may never be ready to talk about that. Not to Red, or to Cristo, the soulful boy she meets while riding the Ferris wheel one afternoon.
When Molly realizes that the friends who Red keeps mentioning are nothing more than voices inside Red's head, she becomes even more concerned about her well-being. How will Molly keep her safe until she can figure out a way to get Red home? In Sonya Sones' latest novel, two girls, with much more in common than they realize, give each other a new perspective on the meaning of family, friendship, and forgiveness.
58. Shutter by Laurie Faria Stolarz (10/18): THE FACTS
• Julian Roman, age sixteen, is an escapee from the Fairmount County Juvenile Detention Facility.
• His parents, Michael Roman and Jennifer Roman, are dead.
• Julian is wanted for murder.
THE QUESTIONS
• Why is Julian Roman on the run?
• Just how dangerous is he?
• And who did kill Michael and Jennifer Roman, if not Julian?
Seventeen-year-old Day Baker views life through the lens of her camera, where perspective is everything. But photographs never tell the whole story. After Day crosses paths with Julian, the world she pictures and the truths she believes-neatly captured in black and white-begin to blur.
Julian is not the "armed and dangerous" escapee the police are searching for, but his alibis don't quite add up, either. There is more to his story. This time, Day is determined to see the entire picture . . . whatever it reveals. Did he? Or didn't he?
Day digs deeper into the case while Julian remains on the run. But the longer her list of facts becomes, the longer the list of questions becomes, too. It's also getting harder to deny the chemistry she feels for him. Is it real? Or is she being manipulated?
Day is close to finding the crack in the case. She just needs time to focus before the shutter snaps shut.
59. Tattoo Atlas by Tim Floreen (10/18): A year ago, Rem Braithwaite watched his classmate Franklin Kettle commit a horrific crime.
Now, apart from the nightmares, life has gone back to normal for Rem. Franklin was caught, convicted, and put away in juvenile detention for what he did. The ordeal seems to be over.
Until Rem's mother selects Franklin as a test subject for an experimental brain procedure intended to "cure" him of his cruel and violent impulses. Suddenly Rem's memories of that day start coming back to the surface. His nightmares become worse than ever. Plus he has serious doubts about whether his mother's procedure will even work. Can evil really just be turned off?
Then, as part of Franklin's follow-up testing, he and Rem are brought face to face, and Rem discovers…Franklin does seem different. Despite everything, Rem finds himself becoming friends with Franklin. Maybe even something more than friends.
But when another of their classmates turns up dead, Rem's world turns upside-down yet again. Franklin insists that he's innocent, that he's cured, but Rem doesn't know what to believe. Is someone else responsible for this new murder, or is Franklin fated to stay a monster forever? And can Rem find out the answer to this question before the killer, whoever it is, comes after him too?
60. The Twelve Days of Dash and Lily by Rachel Cohn and David Levithan (10/18): Dash and Lily have had a tough year since readers first watched the couple fall in love. Lily's beloved grandfather suffered a heart attack, and his difficult road to recovery has taken a major toll on her typically sunny disposition.
With only twelve days left until Christmas—Lily's favorite time of the year—Dash, Lily's brother Langston, and their closest friends take Manhattan by storm to help Lily recapture the holiday magic of New York City in December.
61. Useless Bay by MJ Beaufrand (10/18): On Whidbey Island, the Gray quintuplets are the stuff of legend. Pixie and her brothers have always been bigger and blonder than their neighbors, as if they were birthed from the island itself. Together, they serve as an unofficial search-and-rescue team for the island, saving tourists and locals alike from the forces of wind and sea. But, when a young boy goes missing, the mysteries start to pile up. While searching for him, they find his mother's dead body instead—and realize that something sinister is in their midst.
62. What Light by Jay Asher (10/18): Sierra's family runs a Christmas tree farm in Oregon—it's a bucolic setting for a girl to grow up in, except that every year, they pack up and move to California to set up their Christmas tree lot for the season. So Sierra lives two lives: her life in Oregon and her life at Christmas. And leaving one always means missing the other.
Until this particular Christmas, when Sierra meets Caleb, and one life eclipses the other.
By reputation, Caleb is not your perfect guy: years ago, he made an enormous mistake and has been paying for it ever since. But Sierra sees beyond Caleb's past and becomes determined to help him find forgiveness and, maybe, redemption. As disapproval, misconceptions, and suspicions swirl around them, Caleb and Sierra discover the one thing that transcends all else: true love.
63. The Baby by Lisa Drakeford (10/25): When Olivia opens the bathroom door, the last thing she expects to see is her best friend Nicola giving birth on the floor – and to say Nicola is surprised is an understatement. She's not ready to be a mum, and she needs Olivia's help. But Olivia has her own problems – specifically her bullying boyfriend, Jonty, and keeping an eye on younger sister Alice. And then there's Nicola's friend Ben, who's struggling with secrets of his own.
64. Bionic by Suzanne Weyn (10/25): Mira has always almost had it all… until it all crashes and burns. She's hurt in a horrible car accident, and the only way the doctors can help is to try experimental prosthetics and chips that are implanted directly into her brain. It's a huge risk, but after months of testing and therapy, Mira is back, and better than ever.
But soon her friends turn against her as their parents call her on unfair advantages and get her cut from lacrosse and the scholarships she was depending on for college. And with her enhanced hearing, she knows how many people in her school and her town are calling her a robot, a cyborg.
Is that true? Is Mira human, or is she somehow something other? How can she overcome the ways people see her and just be herself… especially if she's not really sure who that is anymore?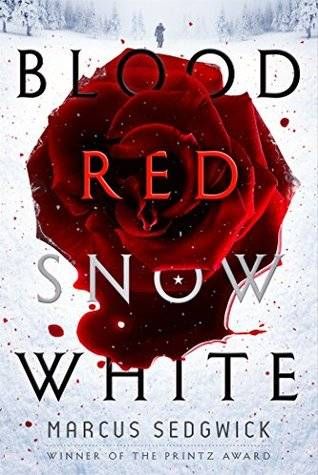 65. Blood Red, Snow White by Marcus Sedgwick (10/25): Russia wakes from a long sleep and marches to St Petersburg to claim her birthright. Her awakening will mark the end for the Romanovs, and the dawn of a new era that changed the world. Arthur Ransome, a journalist and writer, was part of it all. He left his family in England and fell in love with Russia and a Russian woman. This is his story.
66. Boy Robot by Simon Curtis (10/25): Seventeen-year-old Isaak discovers the truth about his origin and the underground forces that must come together to fight against a secret government organization formed to eradicate those like him in this high-octane science fiction debut.
There once was a boy who was made, not created.
In a single night, Isaak's life changed forever.
His adoptive parents were killed, a mysterious girl saved him from a team of soldiers, and he learned of his own dark and destructive origin.
An origin he doesn't want to believe, but one he cannot deny.
Isaak is a Robot: a government-made synthetic human, produced as a weapon and now hunted, marked for termination.
He and the Robots can only find asylum with the Underground—a secret network of Robots and humans working together to ensure a coexistent future.
To be protected by the Underground, Isaak will have to make it there first. But with a deadly military force tasked to find him at any cost, his odds are less than favorable.
Now Isaak must decide whether to hold on to his humanity and face possible death…or to embrace his true nature in order to survive, at the risk of becoming the weapon he was made to be.
67. A Darkly Beating Heart by Lindsay Smith (10/25): No one knows what to do with Reiko. She is full of hatred. All she can think about is how to best hurt herself and the people closest to her. After a failed suicide attempt, Reiko's parents send her from their Seattle home to spend the summer with family in Japan to learn to control her emotions. But while visiting Kuramagi, a historic village preserved to reflect the nineteenth-century Edo period, Reiko finds herself slipping back in time into the life of Miyu, a young woman even more bent on revenge than Reiko herself. Reiko loves being Miyu, until she discovers the secret of Kuramagi village, and must face down Miyu's demons as well as her own.
68. *The Death and Life of Zebulon Finch: Empire Decayed by Daniel Kraus (10/25): Zebulon Finch has faced more violence, lust, and heartbreak than any other seventeen-year-old in history. But nothing can prepare him for what is coming next.
Half a century has passed since Zebulon Finch was gunned down and then inexplicably resurrected to experience a second life. Picking up his tale where he left off, Zebulon heads to Nazi Germany on a top-secret mission. From there he escapes to the shiny new world of the suburbs—a tidy neighborhood hiding dark secrets. He will exchange the pains of this world for what he believes will be peace among the stars. He will march for social change all the way to Woodstock, go raving mad in the desert, and finally exit from humanity the only way he knows how. We first met Zebulon sealed in a tomb beneath the World Trade Center—might he yet crawl from the rubble to discover a different America?
69. Glitter by Aprilynne Pike (10/25): Outside the palace of Versailles, it's modern day. Inside, the people dress, eat, and act like it's the eighteenth century—with the added bonus of technology to make court life lavish, privileged, and frivolous. The palace has every indulgence, but for one pretty young thing, it's about to become a very beautiful prison.

When Danica witnesses an act of murder by the young king, her mother makes a cruel power play . . . blackmailing the king into making Dani his queen. When she turns eighteen, Dani will marry the most ruthless and dangerous man of the court. She has six months to escape her terrifying destiny. Six months to raise enough money to disappear into the real world beyond the palace gates.

Her ticket out? Glitter. A drug so powerful that a tiny pinch mixed into a pot of rouge or lip gloss can make the wearer hopelessly addicted. Addicted to a drug Dani can sell for more money than she ever dreamed.

But in Versailles, secrets are impossible to keep. And the most dangerous secret—falling for a drug dealer outside the palace walls—is one risk she has to take.
70. *Illusion by Martina Boone (10/25): Barrie must rescue her beloved and her family from evil spirits in the masterful conclusion to the Heirs of Watson Island trilogy.
Caged by secrets all around her and haunted by mistakes that have estranged her from Eight Beaufort, Barrie Watson is desperate to break the curse that puts her family in danger—without breaking the beautiful magic that protects Watson's Landing. To do that, she must heal the rifts that have split the families of the island apart for three hundred years, unravel the mystery of the Fire Carrier and the spirits he guards, and take control of forces so deadly and awe-inspiring they threaten to overwhelm her.
With the spirits that cursed Watson Island centuries ago awake and more dangerous than ever, she finds an unlikely ally in the haunting and enigmatic Obadiah, whose motivations and power she still can't read—or trust. His help comes at a price, however, plunging Barrie into a deadly maze of magic and wonder, mystery and intrigue that leads through history to places she never imagined she could go.
71. How to Keep a Boy From Kissing You by Tara Eglington (10/25): Executor of the Find a Prince Program™ and future author, sixteen-year-old Aurora Skye is dedicated to helping others navigate the minefield that is teenage dating. Counsellor-in-residence at home, where her post-divorce ad-agency father has transformed into a NAD (New Age Dad) intent on stripping his life bare of 'the illusionary' (i.e. the removal of home furnishings to the point where all after-hours work must be done in lotus position on a hemp cushion) Aurora literally lives and breathes Self-Help.
When the beginning of the school year heralds the arrival of two Potential Princes™ who seem perfect for her best friends Cassie (lighthouse beacon for emotionally fragile boys suffering from traumatic breakups) and Jelena (eye-catching, elegant and intent on implementing systems of serfdom at their school) it seems as if Aurora's fast on her way to becoming the next Dr Phil.
As Aurora discovers, however, Self-Help is far from simple. Aurora's mother arrives home from her extended 'holiday' (four years solo in Spain following the infamous 'Answering Machine Incident') throwing the NAD into further existential crisis. With Valentine's Day drawing closer and the new Potential Princes not stepping up to the mark, Aurora is literally forced to take to the stage to throw two couples together. However, being cast opposite Hayden Paris (boy next door and bane-of-Aurora's life) in the school production of Much Ado about Nothing brings challenges of its own. Not only does Hayden doubt that Cupid is understaffed and thus in dire need of Aurora's help, but playing Beatrice to his Benedict throws her carefully preserved first kiss for a Prince into jeopardy. As Aurora races to save love's first kiss and put a stop to the NAD's increasingly intimate relationship with her Interpretive dance teacher (guilty of putting Aurora on detention for a 'black aura') she is left wondering who can a self help guru turn to for help? Can she practice what she preaches? And can long-assumed frogs become Potential Princes?
72. It's Not Me, It's You by Stephanie Kate Strohm (10/25): Avery Dennis is a high school senior and one of the most popular girls in her class. But a majorly public breakup with the guy she's been dating causes some disastrous waves. It is right before prom and Avery no longer has the perfect date. She runs the prom committee, how could she not show up with somebody?
Post-breakup, Avery gets to thinking about all of the guys that she has ever dated. How come none of those relationships ever worked out? Could it be her fault? Avery decides to investigate. In history class she's learning about this method of record-keeping called "oral history" and she has a report due. So Avery decides to go directly to the source. Avery tracks down all of the guys she's ever dated, and uses that information, along with thoughts from her friends, family, and teachers, to compile a total account of her dating history.
Avery discovers some surprises about herself and the guys she's spent time with — just in time for prom night!
73. Pushing Perfect by Michelle Falkoff (10/25): How far would you go to be perfect?
Kara has the perfect life. She gets perfect grades. She never messes up. Until now. Because perfection is an illusion, and Kara has been struggling to maintain it for as long as she can remember. With so much pressure to succeed, it's hard not to do whatever it takes.
But when Kara takes a new underground drug to help her ace the SATs, she doesn't expect to get a text from a blocked sender, telling her to follow a set of mysterious instructions—or risk her dark secret getting out. Soon she finds herself part of a group of teens with secrets of their own, who are all under the thumb of the same anonymous texter. And if they don't find a way to stop the blackmailer, their perfect futures will go up in flames.
74. The Secret Diary of Lydia Bennet by Natasha Farrant (10/25): Lydia is the youngest of the five Bennet girls. She's stubborn, never listens, and can't seem to keep her mouth shut–not that she would want to anyway. She's bored with her country life and wishes her older sisters would pay her attention . . . for once!
Luckily, the handsome Wickham arrives at Longbourn to sweep her off her feet. Lydia's not going to let him know THAT, of course, especially since he only seems to be interested in friendship. But when they both decide to summer in the fasionable seaside town of Brighton, their paths become entangled again.
At the seaside, Lydia also finds exciting new ways of life and a pair of friends who offer her a future she never dreamed of. Lydia finally understands what she really wants. But can she get it?
75. The Stranger Game by Cylin Busby (10/25): When Nico Walker's older sister mysteriously disappears, her parents, family, and friends are devastated. But Nico can never admit what she herself feels: relief at finally being free of Sarah's daily cruelties.
Then the best and worst thing happens: four years later, after dozens of false leads, Sarah is found.
But this girl is much changed from the one Nico knew. She's thin and drawn, where Sarah had been golden and athletic; timid and unsure, instead of brash and competitive; and strangest of all, sweet and kind, when she had once been mean and abusive. Sarah's retrograde amnesia has caused her to forget almost everything about her life, from small things like the plots of her favorite books and her tennis game to the more critical—where she's been the last four years and what happened at the park on the fateful day she vanished. Despite the happy ending, the dark details of that day continue to haunt Nico, and it becomes clear that more than one person knows the true story of what happened to Sarah.
November
76. The Amateurs by Sara Shepard (11/1): As soon as Seneca Frazier sees the post on the Case Not Closed website about Helena Kelly, she's hooked. Helena's high-profile disappearance five years earlier is the one that originally got Seneca addicted to true crime. It's the reason she's a member of the site in the first place.
So when Maddy Wright, her best friend from the CNC site, invites Seneca to spend spring break in Connecticut looking into the cold case, she immediately packs her bag. But the moment she steps off the train in trendy, glamorous Dexby, things begin to go wrong. Maddy is nothing like she expected, and Helena's sister, Aerin Kelly, seems completely hostile and totally uninterested in helping with their murder investigation.
But when Brett, another super user from the site, joins Seneca and Maddy in Dexby, Aerin starts to come around. The police must have missed something, and someone in Dexby definitely has information they've been keeping quiet.
As Seneca, Brett, Maddy, and Aerin begin to unravel dark secrets and shocking betrayals about the people closest to them, they seem to be on the murderer's trail at last. But somewhere nearby the killer is watching . . . ready to do whatever it takes to make sure the truth stays buried.
77. *Bad Blood by Jennifer Lynn Barnes (11/1): When Cassie Hobbes joined the FBI's Naturals program, she had one goal: uncover the truth about her mother's murder. But now, everything Cassie thought she knew about what happened that night has been called into question. Her mother is alive, and the people holding her captive are more powerful—and dangerous—than anything the Naturals have faced so far.
As Cassie and the team work to uncover the secrets of a group that has been killing in secret for generations, they find themselves racing a ticking clock.
New victims. New betrayals. New secrets.
When the bodies begin piling up, it soon becomes apparent that this time, the Naturals aren't just hunting serial killers.
78. The Best Possible Answer by E. Katherine Kottaras (11/1): AP Exams – check
SAT test – check
College Application – check
Date the wrong guy and ruin everything you've spent your whole life working for– check
Ultra-high-achiever Viviana Rabinovich-Lowe has always had a plan—and no room to be anything less than perfect. But her quest for perfection comes toa screeching halt when her boyfriend leaks racy pictures of her to the entire school. Making matters worse, her parents are getting divorced and now her perfect family is falling apart. For the first time, Viv feels like a complete and utter failure.
Then she gets a job working at the community pool, where she meets a new group of friends who know nothing about her past. That includes Evan, a gorgeous guy who makes her want to do something she never thought she'd do again: trust. For the first time in her life, Viv realizes she can finally be whoever she wants. But who is that? While she tries to figure it out, she learns something they never covered in her AP courses: that it's okay to be less than perfect, because it's our imperfections that make us who we are.
79. *Blood for Blood by Ryan Graudin (11/1): For the resistance in 1950s Germany, the war may be over, but the fight has just begun.
Death camp survivor Yael, who has the power to skinshift, is on the run: the world has just seen her shoot and kill Hitler. But the truth of what happened is far more complicated, and its consequences are deadly. Yael and her unlikely comrades dive into enemy territory to try to turn the tide against the New Order, and there is no alternative but to see their mission through to the end, whatever the cost.
But dark secrets reveal dark truths, and one question hangs over them all: how far can you go for the ones you love?
80. The Diabolic by SJ Kincaid (11/1): Nemesis is a Diabolic, a humanoid teenager created to protect a galactic senator's daughter, Sidonia. The two have grown up side by side, but are in no way sisters. Nemesis is expected to give her life for Sidonia, and she would do so gladly. She would also take as many lives as necessary to keep Sidonia safe.
When the power-mad Emperor learns Sidonia's father is participating in a rebellion, he summons Sidonia to the Galactic court. She is to serve as a hostage. Now, there is only one way for Nemesis to protect Sidonia. She must become her. Nemesis travels to the court disguised as Sidonia—a killing machine masquerading in a world of corrupt politicians and two-faced senators' children. It's a nest of vipers with threats on every side, but Nemesis must keep her true abilities a secret or risk everything.
As the Empire begins to fracture and rebellion looms closer, Nemesis learns there is something more to her than just deadly force. She finds a humanity truer than what she encounters from most humans. Amidst all the danger, action, and intrigue, her humanity just might be the thing that saves her life—and the empire.
81. *The Devil's Engine: Hellfighters by Alexander Gordon Smith (11/1): The Devil's Engine is a machine from the darkest parts of history. It can make any wish come true—as long as you are willing to put your life on the line. When a sixteen-year-old asthmatic kid named Marlow Green finds himself trapped in a surreal firefight against nightmarish creatures in the middle of his New York City neighborhood, he discovers a squad of secret soldiers dedicated to battling the legions of the Devil himself. Faced with monstrous apparitions, ancient weaponry, and his own hellishly tedious high school existence, Marlow submits to a demonic deal with the infernal device that enables him to join the battle—if it doesn't kill him first.
82. Flip the Bird by Kym Brunner (11/1): Mercer Buddie wants two things in this world: a girlfriend and the chance to prove to his master falconer father that he's not a flake. With hunting season fast approaching, fourteen-year-old Mercer has only a short time to work with Flip, a red-tailed hawk he irreverently named to show his dad that falconers don't have to be so serious all the time.

When Mercer meets Lucy, he falls hard for her gorgeous looks and bubbly personality. He thinks his love life is about to take flight, until he discovers that Lucy and her family belong to a fanatical animal-rights organization called HALT—a group that believes imposing any sort of restrictions on animals is a form of cruelty. Mercer soon realizes that if he wants to keep seeing Lucy, he'll need to keep his love of falconry and his family's raptor rehabilitation center a secret from her, and Lucy's involvement with HALT from his family.
83. The Homecoming by Stacie Ramey (11/1): It's been a year since John lost his girlfriend, Leah, to suicide. Living with his uncle keeps his mind from the tragedy and his screwed up family-until he gets into trouble and a judge sends him back home. With a neglectful mother and abusive brother, John's homecoming is far from happy.
As he tries to navigate and repair the relationships he abandoned years ago, Emily, the girl next door, is the only bright spot. She's sweet and smart and makes him think his heart may finally be healing. But tragedy isn't far away, and John must soon face an impossible decision: save his family or save himself.
84. *A Million Worlds With You by Claudia Gray (11/1): The fate of the multiverse rests in Marguerite Caine's hands. Marguerite has been at the center of a cross-dimensional feud since she first traveled to another universe using her parents' invention, the Firebird. Only now has she learned the true plans of the evil Triad Corporation—and that those plans could spell doom for dozens or hundreds of universes, each facing total annihilation.
Paul Markov has always been at Marguerite's side, but Triad's last attack has left him a changed man—angry and shadowed by tragedy. He struggles to overcome the damage done to him, but despite Marguerite's efforts to help, Paul may never be the same again.
So it's up to Marguerite alone to stop the destruction of the multiverse. Billions of lives are at stake. The risks have never been higher. And Triad has unleashed its ultimate weapon: another dimension's Marguerite—wicked, psychologically twisted, and always one step ahead.
85. Saving Hamlet by Molly Booth (11/1): Emma Allen couldn't be more excited to start her sophomore year. Not only is she the assistant stage manager for the drama club's production of Hamlet, but her crush Brandon is directing, and she's rocking a new haircut that's sure to get his attention. But soon after school starts, everything goes haywire. Emma's promoted to stage manager with zero experience, her best friend Lulu stops talking to her, and Josh–the adorable soccer boy who's cast as the lead–turns out to be a disaster. It's up to Emma to fix it all, but she has no clue where to start.
One night after rehearsal, Emma stays behind to think through her life's latest crises and distractedly falls through the stage's trap door . . . landing in the basement of the Globe Theater.
It's London, 1601, and with her awesome new pixie cut, everyone thinks Emma's a boy–even Will Shakespeare himself. With no clue how to get home, Emma gamely plays her role as backstage assistant to the original production of Hamlet, learning a thing or two about the theater, and meeting an incredibly hot actor named Alex who finds Emma as intriguing as she finds him. But once Emma starts traveling back and forth through time, things get really confusing. Which boy is the one for her? In which reality does she belong? Will Lulu ever forgive her? And can she possibly save two disastrous productions ofHamlet before time runs out?
86. Spin the Sky by Jill MacKenzie (11/1): Magnolia Woodson wants nothing more than to get her and her sister, Rose, out of the pitifully small, clamming-obsessed Oregon town that hates them—she just doesn't know how. Forced to put up with the snide comments and hateful looks the townspeople throw at them, Mags thinks she's destined to pay for the horrible, awful thing her mom did—and that she's left her and Rose to deal with—until the day she dies.
But when a nationwide televised dance competition posts tryouts in nearby Portland, Mags's best friend, George, says they have to go and audition. Not only have they spent the past fourteen years of their lives dancing side-by-side, dreaming of a day just like this, but also it could be Mags's chance of a lifetime—a chance to win the grand-prize money and get her and Rose out of Summerland, a chance to do the thing she loves most with everyone watching, a chance to show the town that she's not—and has never been—a "no-good Woodson girl," like her mother. But will the competition prove too steep? And will Mags be able to retain her friendship with George as they go head-to-head in tryouts? Mags will have to learn that following her dreams may mean changing her life forever.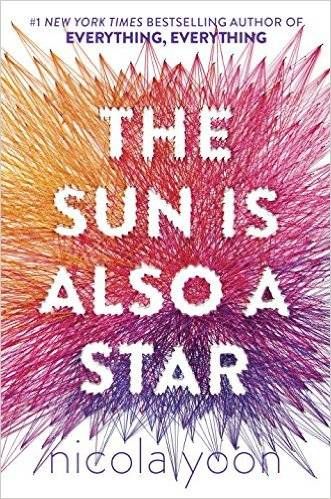 87. The Sun Is Also A Star by Nicola Yoon (11/1): Natasha: I'm a girl who believes in science and facts. Not fate. Not destiny. Or dreams that will never come true. I'm definitely not the kind of girl who meets a cute boy on a crowded New York City street and falls in love with him. Not when my family is twelve hours away from being deported to Jamaica. Falling in love with him won't be my story.
Daniel: I've always been the good son, the good student, living up to my parents' high expectations. Never the poet. Or the dreamer. But when I see her, I forget about all that. Something about Natasha makes me think that fate has something much more extraordinary in store—for both of us.
The Universe: Every moment in our lives has brought us to this single moment. A million futures lie before us. Which one will come true?
88. Unnatural Deeds by Cyn Balog (11/1): Secrets. Obsession. Murder. Victoria is about to discover just how dangerous it can be to lose yourself.
Victoria Zell doesn't fit in, but she's okay with that. All she needs is the company of her equally oddball boyfriend, Andrew. She doesn't care what anyone else thinks…until magnetic, charming, mysterious Z comes into her life, and she starts lying to everyone she knows in an effort to unravel his secrets.
And then something terrible happens. Someone is dead and it's time for Victoria to come clean. Interspersed with news clippings and police interviews, Victoria tells her story to Andrew, revealing her dark, horrible secrets…secrets that have finally come back to haunt her.
89. Until I Break by Kara Bietz (11/1): Two boys: One, a star athlete and top student with a deep-seated need to prove himself. The other, a chip-on-his-shoulder quarterback who will never settle for second best. When gunshots echo through the halls of Broadmeadow High School, whose finger is on the trigger?
A year before the shooting, Sam North has a bright future as a well as a problem that nobody else seems to see—Ace Quinn, his neighbor and teammate. For years, Ace has been bullying and harassing Sam, yet he's managed to deftly conceal his actions and threats from the rest of the world. As Ace's secret rage intensifies, Sam becomes more desperate to stop him. But how far will he go? And what if Ace takes his threats even farther?
90. We Are Still Tornadoes by Michael Kun and Susan Mullen (11/1): Growing up across the street from each other, Scott and Cath have been best friends their entire lives. Cath would help Scott with his English homework, he would make her mix tapes (it's the 80's after all), and any fight they had would be forgotten over TV and cookies. But now they've graduated high school and Cath is off to college while Scott is at home pursuing his musical dreams.
During their first year apart, Scott and Cath's letters help them understand heartache, annoying roommates, family drama and the pressure to figure out what to do with the rest of their lives. And through it all, they realize that the only person they want to turn to is each other. But does that mean they should be more than friends? The only thing that's clear is that change is an inescapable part of growing up. And the friends who help us navigate it share an unshakable bond.
91. You In Five Acts by Una LaMarche (11/1): At a prestigious New York City performing arts school, five friends connect over one dream of stardom. But for Joy, Diego, Liv, Ethan and Dave, that dream falters under the pressure of second-semester, Senior year. Ambitions shift and change, new emotions rush to the surface, and a sense of urgency pulses between them: Their time together is running out.
Diego hopes to get out of the friend zone. Liv wants to escape, losing herself in fantasies of the new guy. Ethan conspires to turn his muse into his girlfriend. Dave pines for the drama queen. And if Joy doesn't open her eyes, she could lose the love that's been in front of her all along.
92. All In Pieces by Suzanne Young (11/8): "Anger-management issues."
That's how they classified Savannah Sutton after she stuck a pencil in her ex-boyfriend's hand because he mocked her little brother, Evan, for being disabled. That's why they sent her to Brooks Academy—an alternative high school that's used as a temporary detention center.
The days at Brooks are miserable, but at home, life is far more bleak. Savvy's struggling to take care of her brother since her mom left years ago, and her alcoholic dad can't be bothered. Life with Evan is a constant challenge, but he's also the most important person in the world to Savvy.
Then there's Cameron, a new student at Brooks with issues of his own; a guy from a perfect family that Savvy thought only existed on TV. Cameron seems determined to break through every one of the walls Savvy's built around herself, except if she lets herself trust him, it could make everything she's worked so hard for fall apart in an instant.
And with her aunt seeking custody of her brother and her ex-boyfriend seeking revenge, Savvy's fighting to hold all the pieces together. But she's not sure how much tighter she can be pulled before she breaks completely.
93. *Avenged by EE Cooper (11/8): Everyone believes Beth's death was an accident, except for Kalah. The girl she loved was stolen from her, and now Kalah's broken heart wants revenge. In order to crack Brit's perfect alibi, Kalah pretends to be Brit's best friend—with the sole mission to destroy her.
Kalah knows that playing Brit's game is deadly. One wrong move could cost someone her life, including her own…but the more lies Kalah tells, the closer she is to the twisted truth.
94. The Boomerang Effect by Gordon Jack (11/8): It all started with a harmless prank. But now high school junior (and resident stoner) Lawrence Barry is one step away from reform school unless he participates in a mentorship program. His mentee? Spencer Knudsen, a Norwegian exchange student with Spock-like intelligence but the social skills of the periodic table.
Then disaster strikes—Homecoming week. When someone dressed as the school Viking mascot starts destroying the fairy tale–inspired floats, all suspicion falls on Lawrence. Add to the mix a demon Goth girl named Zoe, a Renaissance LARPing group, an overzealous yearbook editor, and three vindictive chickens, and Lawrence soon realizes that his situation may be a little out of control. But Spencer seems to have some answers. In fact, Spencer may be the one friend Lawrence never knew he needed.
95. Dead Girls Society by Michelle Krys (11/8): Hope is sick of everyone treating her like she's breakable. Sure, she has cystic fibrosis (basically really bad lungs), but she's tired of being babied by her mom and her overprotective best friend, Ethan, not to mention worrying about paying for her expensive medication and how she's going to afford college. And she's bored with life in her run-down New Orleans suburb.
When an invitation arrives from a mysterious group that calls itself the Society, Hope jumps at the chance for some excitement. This could be her ticket out. All she has to do is complete a few dares and she might win some real money.
But the Society isn't all it seems . . . and soon Hope finds that playing the game isn't a choice—it's a requirement.
96. Die For You by Amy Fellner Dominy (11/8): Theirs was the perfect love story.
After Emma Lorde's parents' divorce forces her to move halfway across the state of Arizona to live with her father, Emma must face her senior year in a new school knowing absolutely no one.
Then she meets Dillon Hobbs and something just clicks.
Dillon introduces Emma to friends she can call her own. He provides a refuge from the chaos of her past and the security of a commitment that he promises will last forever. And because circumstances of her messy life forced Emma to put aside her dream of pursuing archaeology, Dillon creates a blueprint for a future together.
He saves her, over and over, by loving her more than she thought anyone ever would.
But just when everything seems picture-perfect, Emma is offered an opportunity that will upend the future they've planned. Uncertainty grows, and fear spirals into something darker.
Now Dillon is the one who needs saving.
But how much do you sacrifice for the one you love? What if saving Dillon means losing herself?
97. The Door That Led To Where by Sally Gardner (11/8): A fresh start is what he needs. Will he find it in the past or the present?
AJ Flynn has just failed all but one of his major exams, and at almost seventeen years old, he sees a future that's far from rosy. So when he's offered a junior clerk position at a London law firm, he hopes his life is about to change—and it does, but he could never have imagined how much.
While on the job, AJ finds an old key labeled with his birth date, and he's determined to find the door it will open. When he does just that, AJ and his group of scrappy friends begin a series of amazing journeys to the past—1830, to be exact. And they quickly realize that hardship, treachery, and love haven't changed too much in almost two hundred years.
When they discover a crime that only they can solve, the boys go from wayward youths to intrepid young men with a purpose in life. But with enemies all around, can they unravel the mysteries of the past before the past unravels them?
98. *Double Eclipse by Melissa de la Cruz (11/8): Twin witches Mardi and Molly Overbrook are back for another summer in North Hampton, and this year they're serious about two things: avoiding trouble and dedicating themselves to rest and relaxation. Molly's headed to Aunt Ingrid's, while Mardi has convinced their father, Troy—a.k.a. Thor, the god of thunder—to let her crash with her boyfriend, Trent, who also happens to be Tyr, the god of war. It's a tangled web they weave, but that's to be expected where gods and goddesses are concerned.
Their vacation's just begun when an old secret is revealed, leaving Molly and Mardi to question everything they've ever known about their family. Then a hot new guy comes to town and starts brewing even more trouble . . . and soon enough, the twins are back to their old tricks.
After an ancient prophecy comes to light, Molly and Mardi notice some mysterious changes, changes that will put their sisterhood to the ultimate test. East End's shaping up to be much more exciting than the girls were bargaining for, but what's a summer in the Hamptons without a little magic and mischief?
99. *Frail Human Heart by Zoe Marriott (11/8): Mio has succeeded in banishing the Goddess of Death's plague-spreading monsters – by making the most terrible sacrifice. Now Mio's love Shinobu is lost forever, the Goddess is rising from the underworld, and hell is literally breaking loose in London.
To save the city from the catastrophic war between gods, Mio must journey into the perilous dream realm to learn the final secret of the katana's origins, and its true powers. With secrets from her own family's past emerging, and more impossible choices to be made, she will need every bit of help available from her remaining friends and her allies in the Kitsune Kingdom just to escape her quest alive.
Because in the end, the only thing standing between the human world and the apocalypse… is Mio. And her sword.
100. Four-Four-Two by Dean Hughes (11/8): Yuki Nakahara is an American.
But it's the start of World War II, and America doesn't see it that way. Like many other Japanese Americans, Yuki and his family have been forced into an internment camp in the Utah desert. But Yuki isn't willing to sit back and accept this injustice—it's his country too, and he's going to prove it by enlisting in the army to fight for the Allies.
When Yuki and his friend Shig ship out, they aren't prepared for the experiences they'll encounter as members of the "Four-Four-Two," a segregated regiment made up entirely of Japanese-American soldiers. Before Yuki returns home—if he returns home—he'll come face to face with persistent prejudices, grueling combat he never imagined, and friendships deeper than he knew possible.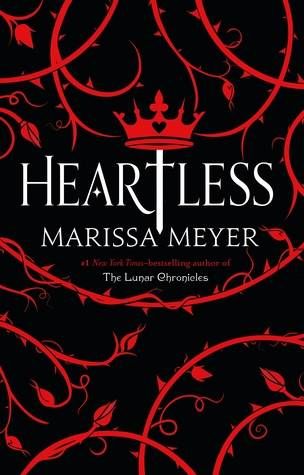 101. Heartless by Marissa Meyer (11/8): Catherine may be one of the most desired girls in Wonderland, and a favorite of the yet-unmarried King of Hearts, but her interests lie elsewhere. A talented baker, all she wants is to open a shop with her best friend and supply the Kingdom of Hearts with delectable pastries and confections. But according to her mother, such a goal is unthinkable for the young woman who could be the next Queen.
At a royal ball where Cath is expected to receive the king's marriage proposal, she meets Jest, the handsome and mysterious court joker. For the first time, she feels the pull of true attraction. At the risk of offending the King and infuriating her parents, she and Jest enter into an intense, secret courtship.
Cath is determined to define her own destiny and fall in love on her terms. But in a land thriving with magic, madness, and monsters, fate has other plans.
102. Jess, Chunk, and The Road Trip to Infinity by Kristin Elizabeth Clark (11/8): The last time Jess saw her father, she was a boy. Now she's a high school graduate, soon to be on her way to art school. But first she has some unfinished business with her dad. So she's driving halfway across the country to his wedding. He happens to be marrying her mom's ex-best friend. It's not like Jess wasn't invited; she was. She just never told anyone she was coming. Surprise!
Luckily, Jess isn't making this trip alone. Her best friend, Christophe-nicknamed Chunk-is joining her.
Along the way, Jess and Chunk learn a few things about themselves-and each other-which call their feelings about their relationship into question.
103. The Infinity of You and Me by J.Q. Coyle (11/8): What if every life-altering choice you made could split your world into infinite worlds?
Almost fifteen, Alicia is smart and funny with a deep connection to the poet Sylvia Plath, but she's ultimately failing at life. With a laundry list of diagnoses, she hallucinates different worlds—strange, decaying, otherworldly yet undeniably real worlds that are completely unlike her own with her single mom and one true friend. In one particularly vivid hallucination, Alicia is drawn to a boy her own age named Jax who's trapped in a dying universe. Days later, her long-lost father shows up at her birthday party, telling her that the hallucinations aren't hallucinations, but real worlds; she and Jax are bound by a strange past and intertwining present. This leads her on a journey to find out who she is while trying to save the people and worlds she loves.
104. Merrow by Ananda Braxton-Smith (11/8): The people of Carrick have been whispering behind Neen's back for most of her life; ever since her father drowned and her mother disappeared.
The townspeople say her mother was a merrow who has returned to her real home in the ocean. Neen wonders if perhaps the villagers are right. But if her mother is a merrow then what does this make Neen?
This pitiless summer all the talk will end in trouble.
All Neen wants is the truth.
105. Timekeeper by Tara Sim (11/8): Two o'clock was missing.
In an alternate Victorian world controlled by clock towers, a damaged clock can fracture time—and a destroyed one can stop it completely.
It's a truth that seventeen-year-old clock mechanic Danny Hart knows all too well; his father has been trapped in a Stopped town east of London for three years. Though Danny is a prodigy who can repair not only clockwork, but the very fabric of time, his fixation with staging a rescue is quickly becoming a concern to his superiors.
And so they assign him to Enfield, a town where the tower seems to be forever plagued with problems. Danny's new apprentice both annoys and intrigues him, and though the boy is eager to work, he maintains a secretive distance. Danny soon discovers why: he is the tower's clock spirit, a mythical being that oversees Enfield's time. Though the boys are drawn together by their loneliness, Danny knows falling in love with a clock spirit is forbidden, and means risking everything he's fought to achieve.
But when a series of bombings at nearby towers threaten to Stop more cities, Danny must race to prevent Enfield from becoming the next target or he'll not only lose his father, but the boy he loves, forever.
106. Flashfall by Jenny Moyer (11/15): Orion is a Subpar, expected to mine the tunnels of Outpost Five, near the deadly flash curtain. For generations, her people have chased cirium—the only element that can shield humanity from the curtain's radioactive particles. She and her caving partner, Dram work the most treacherous tunnel, fighting past flash bats and tunnel gulls, in hopes of mining enough cirium to earn their way into the protected city.
But when newcomers arrive at Outpost Five, Orion uncovers disturbing revelations that make her question everything she thought she knew about life on both sides of the cirium shield. As conditions at the outpost grow increasingly dangerous, it's up to Orion to forge a way past the flashfall, beyond all boundaries, beyond the world as she knows it.
107. The Girl In The Picture by Alexandra Monir (11/15): Nicole Morgan has been labeled many things — the geeky music girl, the shy sidekick to Miss Popularity, and the girl with the scar. Now only one name haunts her through the halls of Oyster Bay Prep.
The Girl in the Picture.
After high school heartthrob Chace Porter is found dead in the woods near the school, the police are in search of the girl whose picture with Chace is the only clue found amongst his personal belongings. A girl who no one knew was even close to Chace–and whose dormmate, Lana Rivera, was Chace's girlfriend.
Nicole is that girl and now she's the primary suspect in his murder.
But what really happened that night? Were Nicole and Chace dating behind Lana's back; were he and Lana over? Could either of them have killed him?
Told in alternating points of view, that of our suspect, Nicole Morgan, and her former best friend and roommate, Lana Rivera, readers will piece together the story of a starcrossed love, a fractured friendship–and what really happened the night Chace was killed.
108. Love, Lucas by Chantele Sedgwick (11/15): When Oakley Nelson loses her older brother, Lucas, to cancer, she thinks she'll never recover. Between her parents' arguing and the battle she's fighting with depression, she feels nothing inside but a hollow emptiness. When Mom suggests they spend a few months in California with Aunt Jo, Oakley isn't sure a change of scenery will alter anything, but she's willing to give it a try.
In California, Oakley discovers a sort of safety and freedom in Aunt Jo's beach house. Once they're settled, Mom hands her a notebook full of letters addressed to her—from Lucas. As Oakley reads one each day, she realizes how much he loved her, and each letter challenges her to be better and to continue to enjoy her life. He wants her to move on.
If only it were that easy.
But then a surfer named Carson comes into her life, and Oakley is blindsided. He makes her feel again. As she lets him in, she is surprised by how much she cares for him, and that's when things get complicated. How can she fall in love and be happy when Lucas never got the chance to do those very same things?
With her brother's dying words as guidance, Oakley knows she must learn to listen and trust again. But will she have to leave the past behind to find happiness in the future?
109. My Sister Rosa by Justine Larbalestier (11/15): Che Taylor has four items on his list: 1. He wants to spar, not just train in the boxing gym. 2. He wants a girlfriend. 3. He wants to go home. 4. He wants to keep Rosa under control.
Che's little sister Rosa is smart, talented, pretty, and so good at deception that Che's convinced she must be a psychopath. She hasn't hurt anyone yet, but he's certain it's just a matter of time. And when their parents move them to New York City, Che longs to return to Sydney and his three best friends. But his first duty is to his sister Rosa, who is playing increasingly complex and disturbing games. Can he protect Rosa from the world – and the world from Rosa?
110. The Nerdy and the Dirty by B. T. Gottfred (11/15): Pen Lupo is sick and tired of hiding who she is. On the outside, Pen is popular, quiet, and deferential to her boyfriend. On the inside, however, Pen is honest, opinionated–and not quite sure that she's like other girls. Do they have urges like she does?
His classmates may consider him a nerd, but Benedict Pendleton knows he's destined for great things. All he has to do is find a worthy girlfriend, and his social station will be secured. Sure, Benedict is different–but that's what he likes about himself.
When fate intervenes, both Pen and Benedict end up at the same vacation resort for winter break. Despite their differences, the two are drawn together. But is there such a thing as happily ever after for a nympho and a nerd?
111. Tales From The Shadowhunter Academy by Cassandra Clare, Sara Rees Brennan, and Maureen Johnson (11/15): Simon Lewis has been a human and a vampire, and now he is becoming a Shadowhunter. The events of City of Heavenly Fire left him stripped of his memories, and Simon isn't sure who he is anymore. So when the Shadowhunter Academy reopens, Simon throws himself into this new world of demon-hunting, determined to find himself again. Whomever this new Simon might be.
But the Academy is a Shadowhunter institution, which means it has some problems. Like the fact that non-Shadowhunter students have to live in the basement. At least Simon's trained in weaponry—even if it's only from hours of playing D&D.
112. This Is Our Story by Ashley Elston (11/15): No one knows what happened that morning at River Point. Five boys went hunting. Four came back. The boys won't say who fired the shot that killed their friend; the evidence shows it could have been any one of them.
Kate Marino's senior year internship at the District Attorney's Office isn't exactly glamorous—more like an excuse to leave school early that looks good on college applications. Then the DA hands her boss, Mr. Stone, the biggest case her small town of Belle Terre has ever seen. The River Point Boys are all anyone can talk about. Despite their damning toxicology reports the morning of the accident, the DA wants the boys' case swept under the rug. He owes his political office to their powerful families.
Kate won't let that happen. Digging up secrets without revealing her own is a dangerous line to walk; Kate has her own reasons for seeking justice for Grant. As she and Stone investigate—the ageing prosecutor relying on Kate to see and hear what he cannot—she realizes that nothing about the case—or the boys—is what it seems. Grant wasn't who she thought he was, and neither is Stone's prime suspect. As Kate gets dangerously close to the truth, it becomes clear that the early morning accident might not have been an accident at all—and if Kate doesn't uncover the true killer, more than one life could be on the line…including her own.
113. *The Turncoat's Gambit by Andrea Cremer (11/15): Charlotte has spent her whole life fighting the British Empire, following in the footsteps of her parents and their group of rebels. But when her reunion with her mother laid bare horrible truths about the rebellion, Charlotte knew she had to escape. Now she is on the run, with no idea who the enemy is–or which of her compatriots is truly on her side.
In this action-packed conclusion to the Inventor's Secret trilogy, full of swashbuckling pirates and young ladies who can hold their own against them, Charlotte will need to fight for her life and for her beliefs — whatever they might be.
114. Fate of Flames by Sarah Raughley (11/22): When Phantoms—massive beasts made from nightmares and darkness—suddenly appeared and began terrorizing the world, four girls, the Effigies, each gained a unique power to control one of the classical elements: earth, air, fire, and water. Since then, four girls across the world have continually fought against the Phantoms, fulfilling their cosmic duty. And when one Effigy dies, another girl gains her power as a replacement.
But now, with technologies in place to protect the world's major cities from Phantom attacks, the Effigies have stopped defending humanity and, instead, have become international celebrities, with their heroic feats ranked, televised, and talked about in online fandoms.
Until the day that New York City's protection against the Phantoms fails, a man seems to be able to control them by sheer force of will, and Maia, a high school student, unexpectedly becomes the Fire Effigy.
Now Maia has been thrown into battle with three girls who want nothing to do with one another. But with the first human villain that the girls have ever faced, and an army of Phantoms preparing for attack, there isn't much time for the Effigies to learn how to work together.
Can the girls take control of their destinies before the world is destroyed forever?
115. Of Fire and Stars by Audrey Coulthurst (11/22): Betrothed since childhood to the prince of Mynaria, Princess Dennaleia has always known what her future holds. Her marriage will seal the alliance between Mynaria and her homeland, protecting her people from other hostile lands. But Denna has a secret. She possesses an Affinity for fire—a dangerous gift for the future queen of a kingdom where magic is forbidden.
Now, Denna must learn the ways of her new home while trying to hide her growing magic. To make matters worse, she must learn to ride Mynaria's formidable warhorses before her coronation—and her teacher is the person who intimidates her most, the prickly and unconventional Princess Amaranthine (called Mare), sister of her betrothed.
When a shocking assassination leaves the kingdom reeling, Mare and Denna reluctantly join forces to search for the culprit. As the two work together, each discovers there's more to the other than she thought. Mare is surprised by Denna's intelligence and bravery, while Denna is drawn to Mare's independent streak. Soon their friendship is threatening to blossom into something more.
But with dangerous conflict brewing that makes the alliance more important than ever, acting on their feelings could be deadly. Forced to choose between their duty and their hearts, Mare and Denna must find a way to save their kingdoms—and each other.
116. Gap Life by John Coy (11/22): Cray got into the same college his father attended and is expected to go. And to go pre-med. And to get started right away. His parents are paying the tuition. It should be an easy decision.
But it's not.
All Cray knows is that what's expected of him doesn't feel right. The pressure to make a decision—from his family, his friends—is huge. Until he meets Rayne, a girl who is taking a gap year, and who helps him find his first real job, at a home of four adults with developmental disabilities. What he learns about himself and others will turn out to be more than any university could teach him—and twice as difficult.
117. Scythe by Neal Shusterman (11/22): In a world where disease has been eliminated, the only way to die is to be randomly killed ("gleaned") by professional reapers ("scythes"). Citra and Rowan are teenagers who have been selected to be scythe's apprentices, and—despite wanting nothing to do with the vocation—they must learn the art of killing and come to understand the necessity of what they do.
Only one of them will be chosen as a scythe's apprentice. And when it becomes clear that the winning apprentice's first task will be to glean the loser, Citra and Rowan are pitted against one another in a fight for their lives.
118. *Trouble Makes A Comeback by Stephanie Tromly (11/22): After a fall semester of fiascos: getting arrested, then kidnapped, then blown up in an explosion (all thanks to the weird but brilliant Philip Digby), Zoe Webster is looking forward to a quiet spring. Now that Digby has left town, she's finally built a regular high school life for herself. She's dating Miles, the alternate QB; she knows girls she considers friends; she's learning to enjoy being normal and semi-popular. Which of course is when Digby comes back: He's got a new lead on his missing sister and he needs Zoe's help.
Suddenly Zoe is tussling with a billionaire arch-villain, locking horns with armed goons, and digging into what makes the Digby family tick, even as she tries to navigate the confusing and emotionally fraught world of high school politics and locker-room drama. After all, it's hard to explain Digby to a boy like Miles, especially when Zoe isn't sure how she feels about Digby herself—or how he feels about her.
Now that Digby's back, get ready for another hilarious whodunit filled with razor-sharp dialogue, ridiculously funny action, and the most charismatic, dynamic duo you've ever met. And just try to stay out of trouble.
We dare you.
119. Avalanche by Melinda Braun (11/29): Two groups of teens—those waiting to be saved and those doing the saving—are in a race against time and a battle against Mother Nature after an avalanche traps them in an isolated cabin in this chilling novel.
"I promise it'll be a weekend you'll never forget."
A trip like that is exactly what Matt was hoping for—a fun adventure. A daring escape. A once-in-a-lifetime opportunity to go cross country skiing in a thrilling but dangerous pass through the Rocky Mountains. The perfect way for Matt to forget about his disappointing father and maybe let loose a little with his best friend and a group of carefree adrenaline junkies.
But then their guide takes them off-path…and straight into an avalanche. By the time they make it safely into an abandoned cabin, one skier is dead and another severely injured. Trapped with no heat, no water, and no radio the group decides to wait it out. Help will come. It has to.
Until it doesn't. And Matt knows if they wait any longer they'll be dead—just another bunch of victims in Mother Nature's twisted games. Armed with only a handful of supplies and his fierce determination Matt decides to goes head-to-head with the elements, battling hypothermia, frostbite, and even mountain lions in order to find help and save them all. That is if Mother Nature doesn't kill him first.
120. Frozen Charlotte by Alex Bell (11/29): When fifteen-year-old Sophie's best friend dies abruptly under mysterious circumstances, Sophie sets off to stay with her uncle and cousins on the remote Isle of Skye. It's been years since she last saw her cousins — brooding Cameron with his scarred hand; Piper, who seems too perfect to be real; and peculiar little Lilias with her fear of bones.
Sophie knows that in her uncle's house, there are rules she must follow: Make no mention of Cameron's accident. Never leave the front gate unlocked. Above all, don't speak of the girl who's no longer there, the sister whose room lies empty of all but the strange antique dolls she left behind.
As Sophie begins to explore the old house, a former academy for girls shut down long ago, she discovers unsettling secrets that shed light on a dark and dangerous history. But there are some secrets Sophie never expected to uncover. Secrets about her own family. Secrets that suggest Sophie may be in more danger than she could have ever imagined.
121. Girls In The Moon by Janet McNally (11/29): Everyone in Phoebe Ferris's life tells a different version of the truth. Her mother, Meg, ex–rock star and professional question evader, shares only the end of the story—the post-fame calm that Phoebe's always known. Her sister, Luna, indie-rock darling of Brooklyn, preaches a stormy truth of her own making, selectively ignoring the facts she doesn't like. And her father, Kieran, the cofounder of Meg's beloved band, hasn't said anything at all since he stopped calling three years ago.
But Phoebe, a budding poet in search of an identity to call her own, is tired of half-truths and vague explanations. When she visits Luna in New York, she's determined to find out how she fits in to this family of storytellers, and to maybe even continue her own tale—the one with the musician boy she's been secretly writing for months. Told in alternating chapters, Phoebe's first adventure flows as the story of Meg and Kieran's romance ebbs, leaving behind only a time-worn, precious pearl of truth about her family's past—and leaving Phoebe to take a leap into her own unknown future.
December
122. *Lock & Mori: Mind Games by Heather W. Petty (12/6): You know their names. Now discover their beginnings.
Mori's abusive father is behind bars…and she has never felt less safe. Threatening letters have started appearing on her doorstep, and the police are receiving anonymous tips suggesting that Mori—not her father—is the Regent's Park killer. To make matters worse, the police are beginning to believe them.
Through it all, Lock—frustrating, brilliant, gorgeous Lock—is by her side. The two of them set out to discover who is framing Mori, but in a city full of suspects, the task is easier said than done. With the clock ticking, Mori will discover just how far she is willing to go to make sure that justice is served, and no one—not even Lock—will be able to stop her.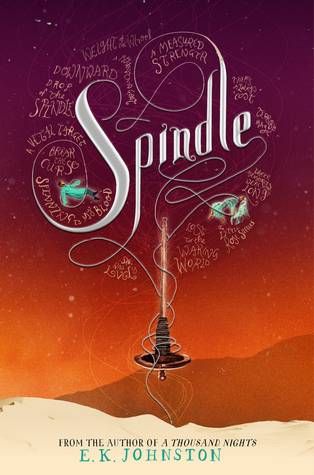 123. *Spindle by EK Johnston (12/6): It has been generations since the Storyteller Queen drove the demon out of her husband and saved her country from fire and blood. Her family has prospered beyond the borders of their village, and two new kingdoms have sprouted on either side of the mountains where the demons are kept prisoner by bright iron, and by the creatures the Storyteller Queen made to keep them contained.
But the prison is crumbling. Through years of careful manipulation, a demon has regained her power. She has made one kingdom strong and brought the other to its knees, waiting for the perfect moment to strike. When a princess is born, the demon is ready with the final blow: a curse that will cost the princess her very soul, or force her to destroy her own people to save her life.
The threads of magic are tightly spun, binding princess and exiled spinners into a desperate plot to break the curse before the demon can become a queen of men. But the web of power is dangerously tangled–and they may not see the true pattern until it is unspooled.
124. *Crystal Storm by Morgan Rhodes (12/13): MAGNUS and CLEO are forced to test the strength of their love when Gaius returns to Mytica claiming he's no longer the King of Blood but a changed man seeking redemption.
LUCIA, pregnant with the child of a Watcher, has escaped the clutches of the unhinged fire god. Her powers are dwindling as she goes forth to fulfill a prophecy that will keep her baby safe . . . but could mean her demise.
JONAS treks back to Mytica with a plan to overtake Amara, but fate takes hold when he runs into the beautiful Princess Lucia and joins her on her perilous journey.
AMARA has taken the Mytican throne, but with no way to unleash the water magic trapped within her stolen crystal, she'll never be able to seize glory and get sweet revenge.
And what kind of darkness will descend–and who will be safe–after Prince Ashur reveals the dangerous price he paid to cheat death?
125. Forever, Again by Victoria Laurie (12/13): Lily Bennett is less than thrilled to be the new kid as she starts her junior year in high school.
But soon after classes begin, she meets a classmate, Cole Drepeau, with whom she forms an immediate and intimate bond. As Cole and Lily grow closer, Lily learns about the murder that divided the town more than thirty years before. In 1985, graduating senior Amber Greeley snapped, killing her boyfriend Ben—Cole's uncle—and taking her own life.
Lily feels inexplicably linked to Amber, and she can't help but think that there's more to the girl's story. Determined to investigate the truth about Cole's uncle's death, Lily and Cole are pulled into a dark mystery—one that shakes the constraints of the world they've always believed in.
Masterfully told by best-selling author Victoria Laurie, this novel alternates voices between Lily and Amber, a generation apart, as decades of dark family secrets and treacherous betrayals are woven into the most epic of love stories.
126. Iceling by Sasha Stephenson (12/13): Seventeen-year-old Lorna loves her adoptive sister, Callie. But Callie can't say "I love you" back. In fact, Callie can't say anything at all.
Because Callie is an Iceling—one of hundreds of teens who were discovered sixteen years ago on a remote Arctic island, all of them lacking the ability to speak or understand any known human language.
Mysterious and panicked events lead to the two sisters embarking on a journey to the north, and now Lorna starts to see that there's a lot more to Callie's origin story than she'd been led to believe. Little does she know what's in store, and that she's about to uncover the terrifying secret about who—and what—Callie really is.
127. *Black Moon by Romina Russell (12/16): One final secret stands between Rho and the enemy. But will the devastating truth be enough to destroy her first?
Rho, the courageous visionary from House Cancer, lost nearly everything when she exposed and fought against the Marad, a mysterious terrorist group bent on destroying balance in the Zodiac Galaxy. Now, the Marad has disappeared without a trace, and an uneasy peace has been declared.
But Rho is suspicious. She believes the Master is still out there in some other form. And looming over all are the eerie visions of her mother, who died many years ago, but is now appearing to Rho in the stars.
When news of a stylish new political party supported by her best friend, Nishi, sends Rho on another journey across the galaxy, she uses it as an opportunity to hunt the hidden master and seek out information about her mother. And what she uncovers sheds light on the truth–but casts darkness upon the entire Zodiac world.
128. *Endgame: Rules of the Game by James Frey and Nils Johnson-Shelton (12/27): For Sarah, Jago, Aisling, Maccabee, Shari, An, and Hilal, Endgame has reached its final phase. The third key, Sun Key, is all that stands between one Player saving their line—or perishing along with the rest of the world. And only one can win.
West Bengal, India: Maccabee is Playing to win. He has Earth Key and Sky Key and he is determined to find Sun Key. But in Endgame, fate can turn in the blink of an eye. He must Play carefully. He must watch his back.
Kolkata, India: An Liu is Playing for death. His goal: stop Endgame, and take the world down with him.
Sikkim, India: For Aisling, Sarah, Jago, Shari, and Hilal, their mission is to stop Endgame. Sun Key must not be found.
No matter what they're Playing for, all of the remaining Players have one thing in common: they will end the game, but on their own terms.
129. *Ever The Hunted by Erin Summerill (12/27): Seventeen year-old Britta Flannery is at ease only in the woods with her dagger and bow. She spends her days tracking criminals alongside her father, the legendary bounty hunter for the King of Malam—that is, until her father is murdered. Now outcast and alone and having no rights to her father's land or inheritance, she seeks refuge where she feels most safe: the Ever Woods. When Britta is caught poaching by the royal guard, instead of facing the noose she is offered a deal: her freedom in exchange for her father's killer.
However, it's not so simple.
The alleged killer is none other than Cohen McKay, her father's former apprentice. The only friend she's ever known. The boy she once loved who broke her heart. She must go on a dangerous quest in a world of warring kingdoms, mad kings, and dark magic to find the real killer. But Britta wields more power than she knows. And soon she will learn what has always made her different will make her a daunting and dangerous force.
130. The Secret of a Heart Note by Stacey Lee (12/27): Sometimes love is right under your nose. As one of only two aromateurs left on the planet, sixteen-year-old Mimosa knows what her future holds: a lifetime of weeding, mixing love elixirs, and matchmaking—all while remaining incurably alone. For Mim, the rules are clear: falling in love would render her nose useless, taking away her one great talent. Still, Mimosa doesn't want to spend her life elbow-deep in soil and begonias. She dreams of a normal high school experience with friends, sports practices, debate club, and even a boyfriend. But when she accidentally gives an elixir to the wrong woman and has to rely on the lovesick woman's son, the school soccer star, to help fix the situation, Mim quickly begins to realize that falling in love isn't always a choice you can make.
131. *Take The Keys and Lock Her Up by Ally Carter (12/27): Centuries ago, the royal family of Adria was killed . . . or so everyone thought.
Now Grace Blakely knows the truth:
There was one survivor, and that survivor's blood runs through her veins. This simple fact could cause a revolution — which is why some people will stop at nothing to keep it from coming to light.
There is only one way for Grace to save herself, save her family, and save the boy she loves. She must outmaneuver her foes, cut through the web of lies that has surrounded her for years, and go back to the source of all her troubles, despite the risk.
If she wins, she will inherit a throne.
And if she loses, she will inherit the fate of all the dead princesses who came before her.