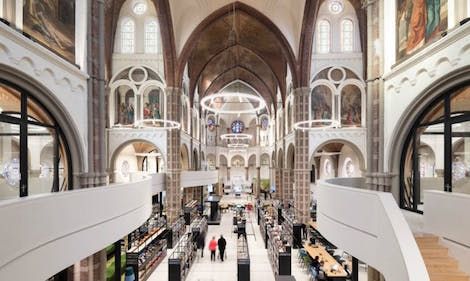 130-Year-Old Dutch Church Gets a New Life as a Library: Critical Linking, May 10, 2018
Critical Linking is sponsored by Flatiron Books and The Fact of a Body by Alexandria Marzano-Lesnevich.

---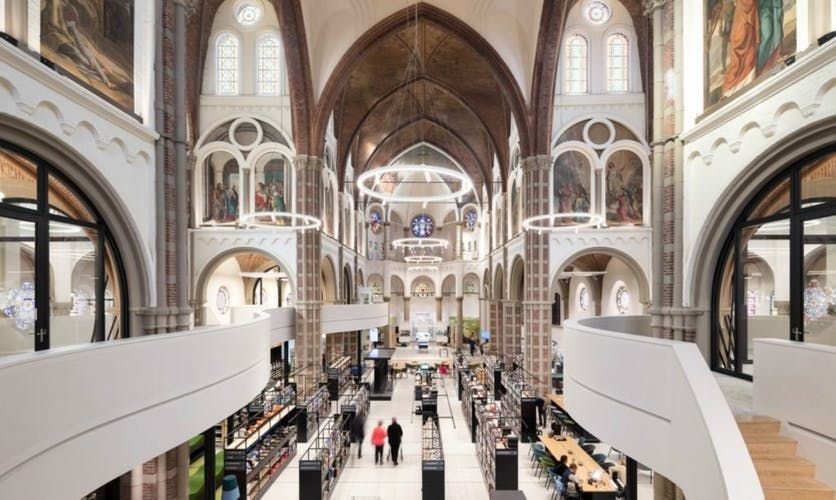 Renovations came come in all shapes and sizes. Most often, we see homes transformed. But sometimes, very unique renos happen, where a building that formerly hosted one activity becomes something entirely different. Just look at this former Dutch church that was made into a library and museum.
Dream library! (Address of said library is in the comments).
____________________
Entering its 15th year, the Storybook Project rewards inmates who have maintained good behavior behind bars with a chance to reach out to the children: kids whose moms' crimes and bad choices left behind. The volunteers arrive with dozens of children's books, the inmates are allowed to choose the books that best fit their children and age, their voices are recorded reading the books, the voices are burned to CD's, which are mailed to the children and their guardians wherever they might be in the United States.
They are women like Lucy Beasley of Fort Worth.
____________________
The Bi Writers Association (BWA) announced finalists for the sixth annual Bisexual Book Awards on May 3, 2018 including titles of genre interest.
Even more books for your TBR.
____________________
My Project
Twice a year my classes participate in book clubs. Usually, we go to the library and look through titles the library has multiples of. The students partner up in small groups and spend time reading and discussing their novels. While the library is a great resource often times it does not have enough of the "good" books to go around.
My students love everything by Walter Dean Myers, but there are not enough to go around.
This year my girls begged for Angie Thomas's The Hate U Give so I know next year it will be a hit. Adding these titles to my class library will be so beneficial in showing kids reading is fun.
Under $300 to get these kids a classroom set of The Hate U Give and some books by Walter Dean Myers? Let's get it done.