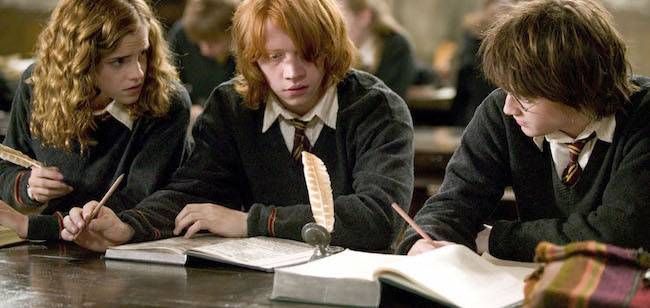 Lists
13 More Titles for Harry Potter Fans – Reader's Choice Edition
This content contains affiliate links. When you buy through these links, we may earn an affiliate commission.
A while ago, we suggested a list of 13 Books to Help Fill the Harry Potter Void. We thought it was a pretty good list. Riot readers seemed to like it, too, though they thought we overlooked a few titles. There were some pretty good suggestions made in the comments, so we thought we'd put together another list – the reader's choice edition.
Adult Readers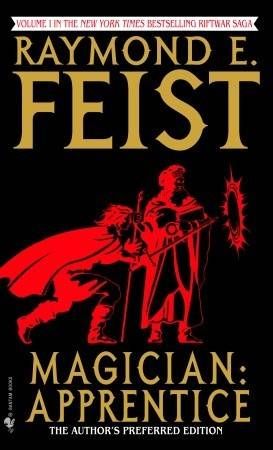 Riftwar Saga Series by Raymond Feist
There are some key elements here that will attract the HP fan. It's a story about an orphan named Pug who goes away to study magic with a great wizard. He doesn't quite fit the normal mold for a wizard in this place, at this time. His differences, however, will prove key in the war between Order and Chaos.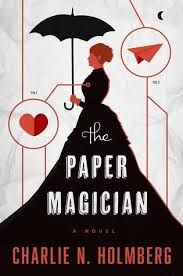 The Paper Magician Series by Charlie N. Holmberg
Ceony Twill has just finished her studies at Tagis Praff School for the Magically Inclined and has been sent off for her apprenticeship. She's not happy about it. She wants to work with metal, but she's being sent to study paper magic, and once she is bonded to paper, that is all she will be able to do. Her paper path, however, leads to more adventure than she could have ever expected.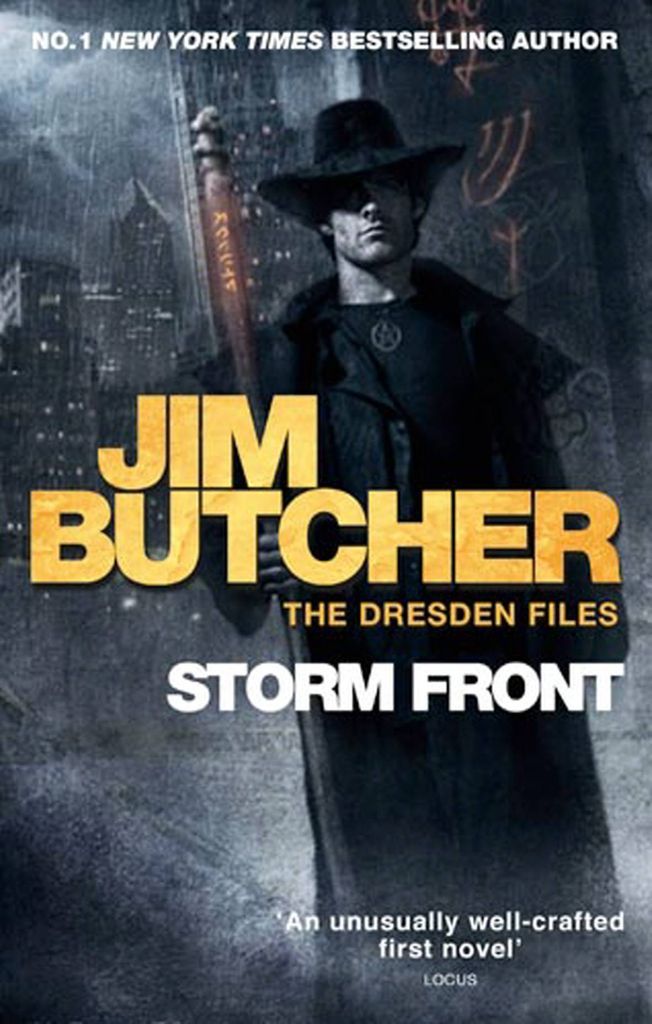 The Dresden Files by Jim Butcher
Harry Dresden is a professional wizard on the mean streets of Chicago. Of course, there isn't much call for a professional wizard. Not until he gets consulted by the Chicago PD about a couple of especially gruesome murders that were likely committed with black magic. He sees an opportunity for a more reliable income stream. The result is a career as investigator of supernatural occurrences. It's a hard-boiled detective series – but with magic.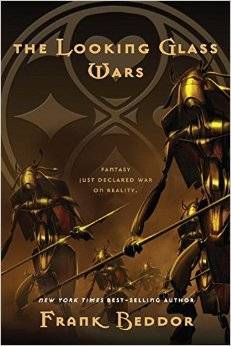 The Looking Glass Wars by Frank Beddor
This series takes the tale of Alice in Wonderland and turns it upside down. Lewis Carroll's version was a lie, or, rather, a wildly exaggerated and reimagined version of the true story of one Alyss Heart, heir to the throne of Wonderland. She and her bodyguard, Hatter Madigan, have escaped to Victorian England, to escape the wrath of her power hungry aunt Redd. The two were separated upon arrival, however, and now Hatter must find the princess. They have work of them if they want to save Wonderland.
Young Adult Readers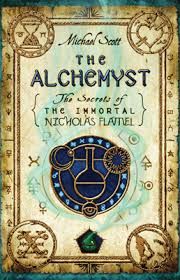 The Secrets of the Immortal Nicholas Flamel series by Michael Scott
Nicholas Flamel is a name of legend. HP readers will remember him from the first book in the series, where it is revealed that his exceptional longevity is due to drinking the elixir of life, produced with the aid of the sorcerer's stone. In this series, the spotlight is placed on a book, rather than a stone. It is the Book of Abraham the Mage, and it holds within it secrets that could destroy the world. When the book is stolen, it falls to Sophie and Josh Newman to recover it and save the world.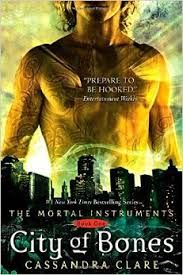 The Mortal Instruments by Cassandra Clare
This series focuses on a girl named Clary and a group known as the Shadowhunters. Clary is witness to a violent crime committed by three teenagers with strange weapons and bearing unusual tattoos. The body disappears before her eyes. Clary's mother disappears, and she is attacked by a monster, but she survives. The Shadowhunters, whose purpose is to drive demons from this world and back to their own, want to know how and why.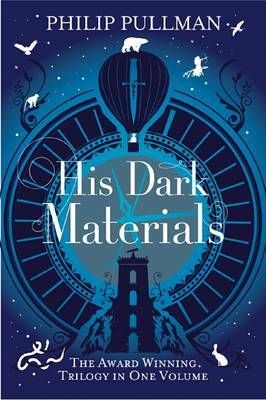 His Dark Materials Series by Phillip Pullman
This trilogy takes place in a multiverse, and it is filled with demons, witches, and armored polar bears, but also with theology and philosophy. The story centers on Lyra Belacqua. She has been brought up at Jordan College, Oxford. It is there that she learns about Dust, an elemental force that has the potential to destroy the world. This knowledge leads to her being placed in the care of one Mrs. Coulter. At first, she is excited, but she quickly learns that Mrs. Coulter is the head of the Gobblers, and they are up to no good.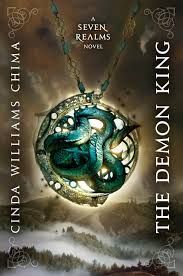 The Seven Realms Series by Cinda Chima
This series centers on the unlikely team of Han Alister, a thief who finds himself in possession of magic, and Princess Raisa ana'Marianna, who is having trouble adjusting to life at court in Fellsmarch. Alister is working on learning how to use his magic while Raisa is learning how to avoid an arranged marriage. She wants to live up to the reputation of the warrior queen Hanalea, and she may just get her chance.
Younger Readers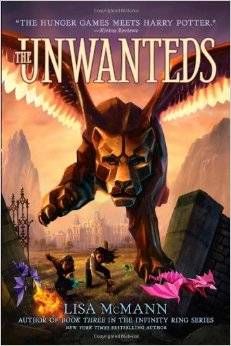 The Unwanteds series by Lisa McMann
This series is written with the middle-grades reader in mind. It tells the story of a society where creativity and talent are characteristics that mark you as unwanted. When a child's 13th birthday rolls around, they fear being marked Unwanted, because it means they will be eliminated. That is the story they have always been told. Aaron and the others in this year's batch of Unwanteds discover that things are not always as they seem. They find themselves at Artime, where they refine their skills and learn to use them in magical ways. Their exceptional abilities will be put to the test when pitted against those who deemed them unworthy.
Children of the Red King series by Jenny Nimmo
This is another series aimed at younger readers. It tells the story of one Charlie Bone. When it is discovered that can hear the conversations of people in photographs, he's sent off to study to develop his skills at Bloor's Academy. His specific skills make him unique, but he soon discovers that his classmates have equally unique, and potentially dangerous, abilities.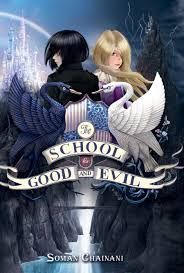 The School for Good and Evil by Soman Chainani
Sophie has lived the life of the good, doing good deeds and looking up to figures like Cinderella and Rapunzel. Agatha's life has taken a very different direction. They both think they know where their destinies lie. But Sophie finds herself sent to the School for Evil, while Agatha ends up at the School for Good. It seems like someone has made a very big mistake. Or maybe the mistake was made long before.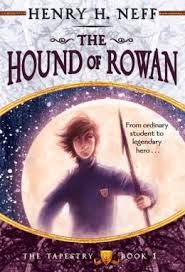 The Tapestry Series by Henry Neff
The story of Max McDaniels blends genres, with elements of fantasy, mythology, history, folklore, and science fiction. One day, he stumbles across a celtic tapestry that attracts a great deal of unexpected attention. He ends up at a secret school called the Rowan Academy. He feels that great things are ahead for him, but he soon realizes that there are a lot of very bad things going on, as well. Kids are being kidnapped, and priceless art is going missing. Max finds himself in the middle of a battle between good and evil.
The Merlin Series by T.A. Barron
A young boy washes up on the shore. He doesn't know who he is or where he's from, but he is determined to find out. The place that he finds himself in is called Fincayra. There, he will undertake his training and discover his destiny, one that is tied more closely to Fincayra and its inhabitants than he could have ever imagined.