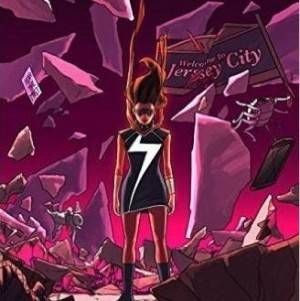 This content contains affiliate links. When you buy through these links, we may earn an affiliate commission.
As temperatures drop in October, so do several notable graphic novels and comic books hit the shelves. Carrying the trend of hot new releases into the rest of the fall, several highly anticipated comics from authors and artists around the world are expected in the later months of 2015. This is a great time to get caught up with Ms. Marvel, Lumberjanes, and Black Widow before the latest editions come out. This fall publishing season in particular is also a great time to get introduced to some new names on the scene. If you've been wondering what to add to your wish list for the holiday season or are looking for some ideas for the comic and graphic novel fan in your life, these 13 new releases have something to please everyone.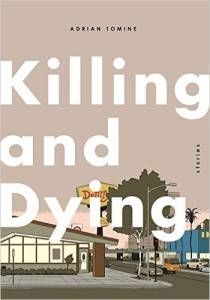 Killing and Dying by Adrian Tomine – October 6
Tomine's graphic novel collects separate episodes united in showing humanity's joys and miseries. You may have seen Tomine's iconic New Yorker covers or read one of his previous works. Killing and Dying reaches new heights in commentary on life's biggest questions, addressing themes of living, mortality, loss, relationships, family, and love. One of the most buzzed-about comics of the fall, Killing and Dying is a must-read lens on the greatest questions, challenges, and joys we face in contemporary society and indeed eternity in general.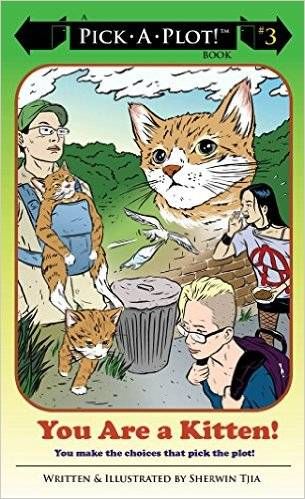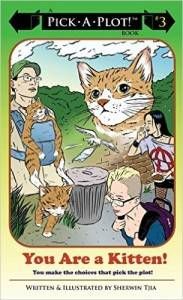 You Are A Kitten! by Sherwin Tija – October 7
We've all done it: looked over at a cat sleeping in the sun looking so peaceful and content. Who hasn't wondered what it would like to be a cat, much less a kitten, fresh and new to the world and exploring new life experiences? Tija answers that question in multiple ways in his choose-your-own-adventure graphic novel, You Are A Kitten!. This playfully entertaining comic twinged with a touch of twee and whimsy is a good accompaniment to some of the more serious graphic novels on this list. It also makes a great gift for the holidays for a cat person or anyone who is curious about the great adventure each moment holds for a kitten. If you thought the only things a cat had to worry about were being cute and purring you'd be wrong.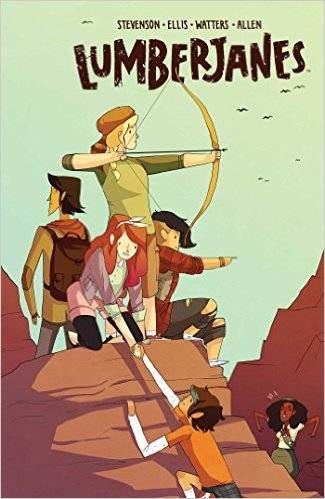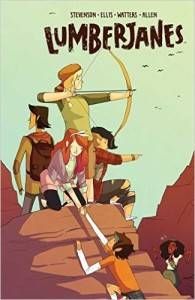 Lumberjanes Vol. 2 by Noelle Stevenson and Grace Ellis, Illustrated by Brooke A Allen and Shannon Watters – October 13
Lumberjanes Vol. 1 was one of the highlights of my graphic novel binge in July. An ode to sisterhood and summer camp, Lumberjanes is an empowering and fun read. The five young friends terrorize their camp counselors, bicker like all friends do, and watch each other's backs against boys and even greater threats. Lumberjanes Vol. 2 continues the friends' story as they fight enemies introduced in the cliffhanger ending in the first volume. Especially recommended if the cold weather makes you nostalgic for summer, or you're just in general looking for a fun, feminist-friendly read you can share with younger readers.
Snapshots of a Girl by Beidan Sezen – October 13
Combining Alison Bechdel and Marjane Satrapi but totally original in it's own right. That would be Beldan Sezen's memoir of coming out amongst Islamic culture and living all around the world, Snapshots of a Girl. Sezen's memoir is an eye-opening look at how different global cultures react to queer identity within the context of religion and changing contemporary values.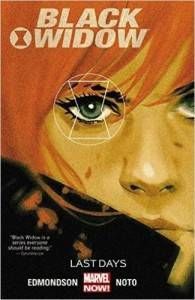 Black Widow Vol. 3 by Nathan Edmondson and Phil Noto – October 13
Black Widow Vol. 3 continues Natasha's journey as an outcast in a moment of crisis. While being challenged her to overcome significant setbacks, Natasha does some deep soul searching. If you like character-driven stories of kick-ass women Black Widow Vol. 3 is a sure bet.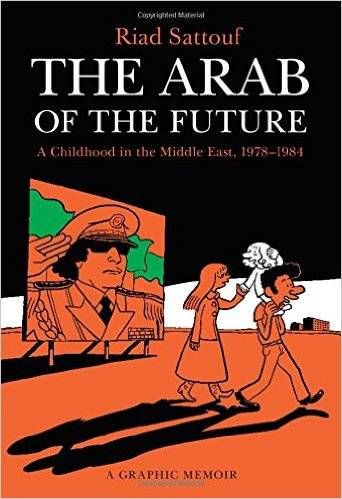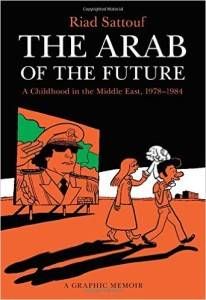 The Arab of the Future by Riad Satouff – October 22
A #1 bestseller in France, Riad Satouff's The Arab of the Future depicts his childhood growing up in France, Libya, and Syria in a family dominated by his Syrian Pan-Arabist father. Tracing his parents' relationship as well as charting his own coming of age, Satouff questions where he fits into the religious turmoil and war in Gaddafi's Libya and Assad's Syria. This memoir is a worthy accompaniment to Persepolis and this fall's Snapshots of a Girl.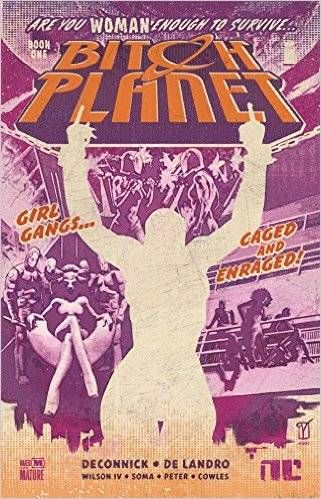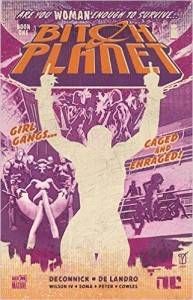 Bitch Planet Vol. 1 by Kelly Sue DeConnick and Valentine De Landro – October 22
One of the season's most highly anticipated comics is Bitch Planet by Kelly Sue DeConnick (Captain Marvel) and Valentine De Landro. In a premise that mixes Orange is the New Black with dystopian elements and a hefty dash of strong female protagonists, Bitch Planet seems unprecedented. A group of new prisoners have to figure out the complex politics that exist within the prison and fight for their own lives in this totally original comic that raises important questions about violence, incarceration, and feminism.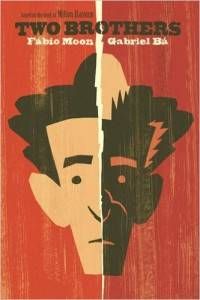 Two Brothers by Fabio Moon and Gabriel Ba – October 27
Moon and Ba, twin brothers themselves, use their own relationship and history as an influence in this epic saga of Brazilian brothers Omar and Yaqub. Over the years, Omar and Yaqub's relationship is tested as each brother is pulled to different lifestyles on different parts of the globe. Through it all their relationship endures as one of the central components of their lives. An exploration of the family ties that run deeper than blood, Two Brothers makes a powerful argument about the ties that unite us to our siblings from the moment of birth.
Red Rosa: A Graphic Biography by Kate Evans – November 3
German revolutionary and leftist intellectual Rosa Luxemburg is the focus of this graphic biography. With a reach and influence that rivaled even Marx, Luxemburg fought for her beliefs and was a towering force in organizing workers and fellow communists in the Spartacus League and co-founded a communist newspaper. Luxemburg ultimately died for her anti-war beliefs, but she left an indelible mark on leftist history. In Red Rosa she gets her due in a full-length graphic novel biography. Given that several books in this preview depict strong women fighting for what they believe in and kicking ass, Red Rosa fits comfortably in this fall theme of feminist representation in graphic novels and comics.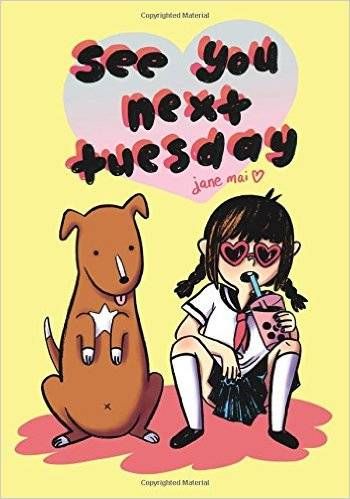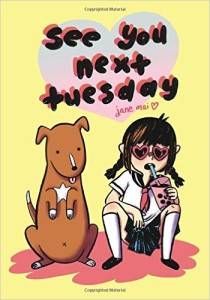 See You Next Tuesday by Jane Mai – November 10
Brooklyn-based cartoonist Jane Mai collects her diary-style comics in See You Next Tuesday, a memoir that depicts various episodes familiar to many twenty-somethings. Between generational conflicts, dating misadventures, and the relatable universal problems many young women face, Mai mixes humor and grace. See You Next Tuesday is an intimate look at being a woman in today's society and is a perfect accompaniment to HBO's Girls and Lena Dunham and Mindy Kaling's memoirs.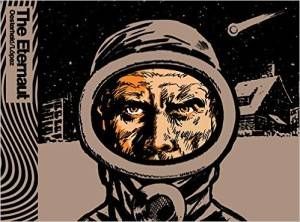 The Eternaut by Hector German Oesterheld -November 23
Argentinean journalist, cartoonist, and graphic novelist Hector German Oesterheld (commonly abbreviated as "HGO") was a leftist revolutionary in the 1970s who disappeared under mysterious circumstances amidst the Dirty War. HGO's science fiction masterpiece The Eternaut was originally published as a comic in the late 1950s and is collected here for international audiences. The Eternaut combines aliens, nuclear fallout, outer space, and Cold War anxiety in one unforgettable story. HGO's disappearance was a true loss not only to the leftist movement but to the world of comics. Fortunately this fall readers can be introduced to his unique vision in this Fantagraphics-published sci fi adventure story.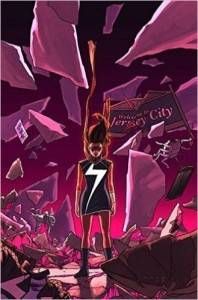 Ms. Marvel Vol. 4 by G. Willow Wilson and Adrian Alphona – December 1
Ms. Marvel is perhaps the Marvel series to know right now. Its heroine is Kamala, a Jersey City Muslim American teen with a fearless personality and budding superpowers. Kamala's journey continues in Volume 4 as she must deal with the fallout of the world as we know it. Can she keep it together and harness her powers to fight evil? Does she have to kiss normal teenage life goodbye while her quest deepens to understand her gifts and lead an exceptional life? Can she negotiate her parents' strict rules and have any kind of romantic experience? The world will find out on December 1st.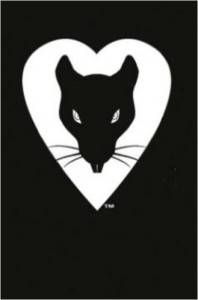 Rat Queens Deluxe Edition Volume One by Kurtis J. Wiebe and Stjepan Sejic – December 1
Anyone who has read Rat Queens knows it's unforgettable. Perhaps a bit Lumberjanes but definitely geared towards an adult audience, the friends who make up the bounty hunting/assassin squad in Rat Queens are crass, fierce, and hilarious. This December the crew of lethal ladies get a dressed-up treatment in a deluxe edition of the first two volumes. This handsome hardcover also contains the special Braga #1 and is loaded with extras. Given its release so close to the holidays, this deluxe edition would make a great present for anyone who follows the series or for the uninitiated.