Welcome, 2017! Let's make this year a lot more gay, in all definitions of the word, yeah? And there's no better way to do this than with the LGBTQ comics set to release sometime in the next twelve months.
Graphic Novels
By Adam Rapp and Mike Cavallaro
In the dystopian future of Decelerate Blue, everyone's gotta go — and fast. A world that might be Sonic the Hedgehog's hypothetical ideal isn't fifteen-year-old Angela Swiff's. Tired of a world where people are monitored by implanted chips for their efficiency and speed, Angela does some exploring and discovers a resistance movement where "slow" is the new way to go. But is it really the better way?
Release Date: February 2017
Legend of Korra: Turf Wars
By Michael DiMartino and Irene Koh
Legend of Korra, Nickelodeon's groundbreaking (pun acknowledged) animated successor to Avatar: The Last Airbender is finally making its graphic novel debut. The story picks up immediately after Korra and Asami return from their journey to the spirit realm — and, of course, Republic City is a mess. Fans are most excited to see how the story develops the romantic relationship between Korra and Asami (a relationship dubbed "Korrasami") hinted at during the final seasons of the finale.
Release Date: June 2017
Spinning
By Tillie Walden
Tillie Walden's muted, almost melancholy art and storytelling style swells with considered, contemplative sensibilities. In Spinning, she recounts her years of figure skating in her first-ever memoir, published by First Second. In it, Walden explores her identity, sexuality, and "the twisted, insular world of competitive figure skating." Released preview pages reveal emotionally rich scenes articulated through somber shades of purple.
Release Date: Fall 2017
Collections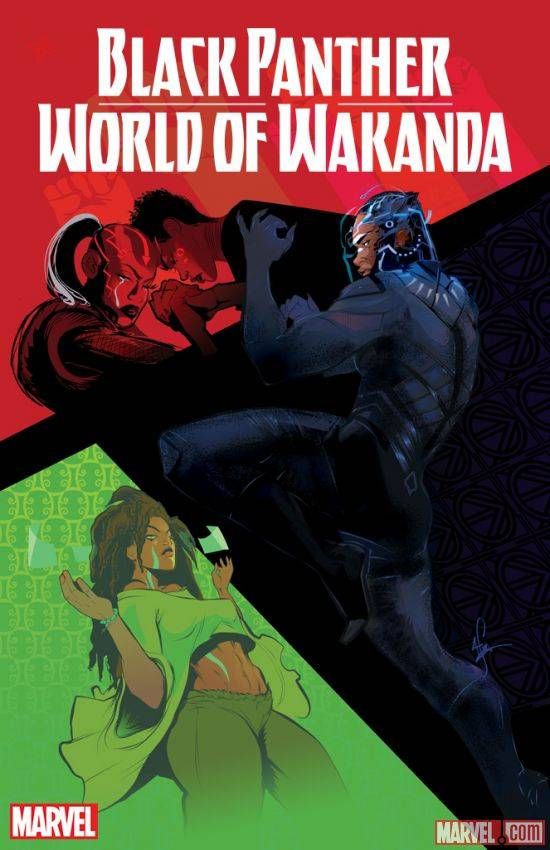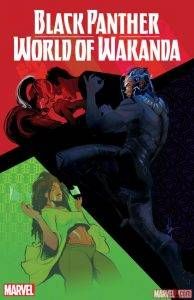 Black Panther: World of Wakanda Vol. 1
By Roxane Gay, Ta-Nehesi Coates, Alitha E. Martinez, Yona Harvey, Afua Richardson
Spinning out of author and journalist Ta-Nehesi Coates' top-selling Black Panther series is a sister title centered around the people, the politics, and the plight of the Wakandan nation — the fittingly titled World of Wakanda. Central to the story are Aneka and Ayo, two former members of the Dora Milaje (female body guards to the Wakandan superhero and prince) and current lovers. Acclaimed feminist author Roxane Gay joins Coates to tell their story about these revolutionary and powerful women.
Release Date: June 2017
My Lesbian Experience with Loneliness
By Kabi Nagata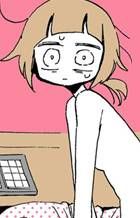 Originally collected on Japanese artist community site Pixiv, My Lesbian Experience with Loneliness is an autobiographical, two-tone color printed manga chronicling Kabi Nagata's journey with her sexuality, mental well-being, and managing both as a modern artist. Her humorous and heartfelt story was picked up by Seven Seas Entertainment for English translation last year, with a North American release poised for later this year.
Release Date: June 2017
My Brother's Husband Vol. 1
By Gengoroh Tagame, translated by Anne Ishii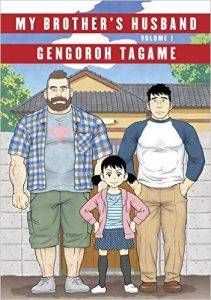 In the wake of his husband Ryoji's death, Mike decides to travel from his home in Canada to visit Ryoji's remaining family in Japan: his twin brother Yaichi and Yaichi's daughter Kana. What follows is an equally awkward and enlightening experience of cultural and social exchange. My Brother's Husband is a young adult family drama story from Gengoroh Tagame, one of the world's most well-known gay manga artists. In Japan, the gay storyline-centered series broke ground for its success in a general audience magazine. North American volumes will arrive in the two-in-one omnibus volume format.
Release Date: June 2017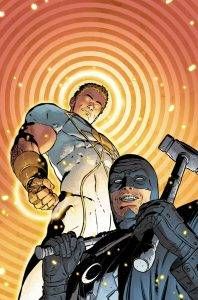 Midnighter and Apollo
By Steve Orlando and Fernando Blanco
After a recent and successful solo jaunt, know-it-all-and-he-knows-it vigilante Midnighter joins his basically-a-sun-god boyfriend Apollo to deal with…Midnighter's supervillain baggage. Midnighter has a lot of baggage, but, as far as baggage goes, at least it's entertaining. It comes packaged alongside train golems, subway pirates, appearances from DC's first gay character, and a very literal trip to Hell. And you thought your relationships were stressful.
Release Date: July 2017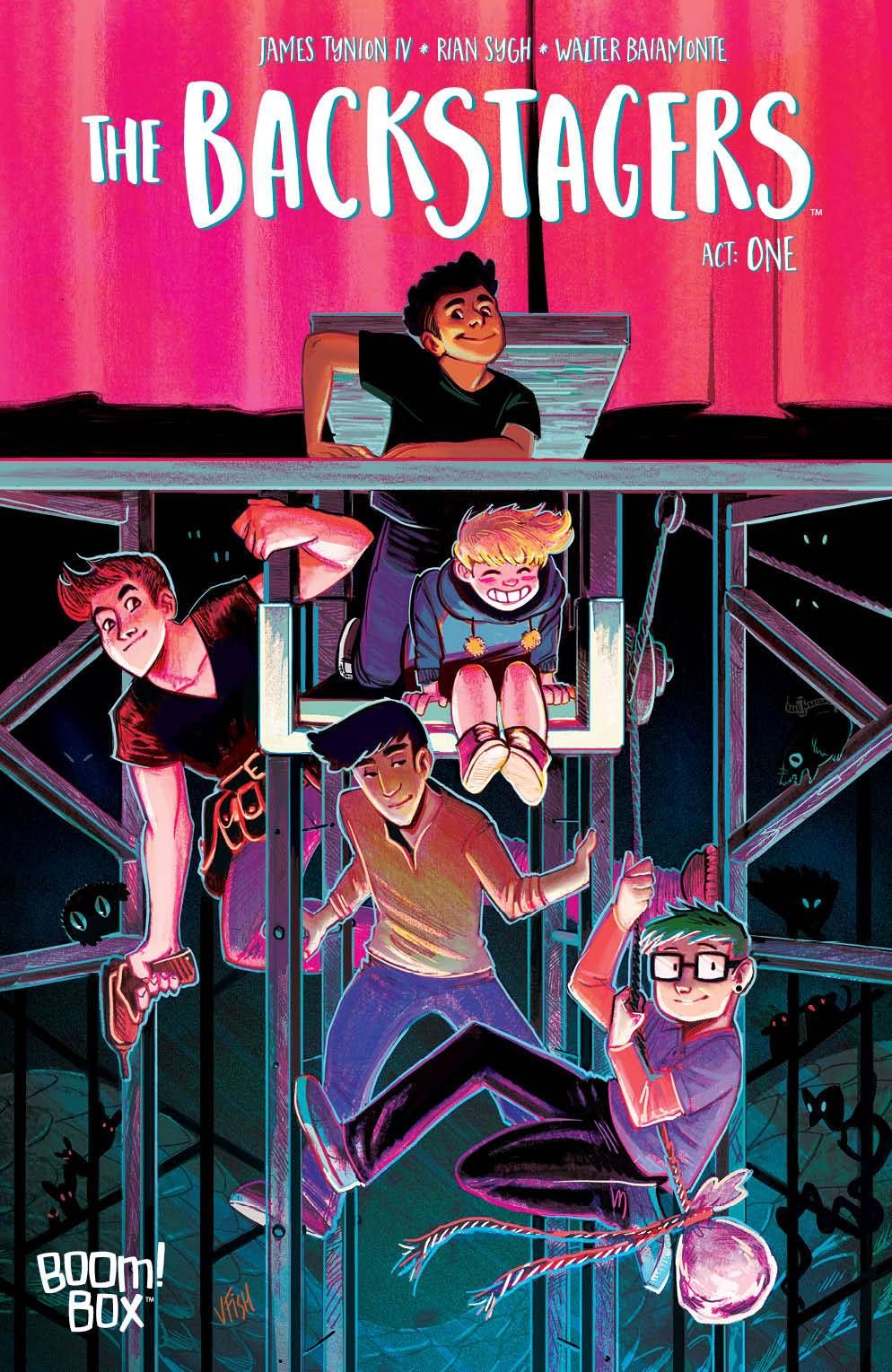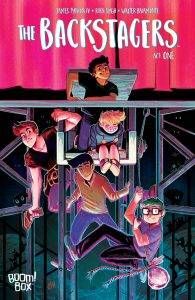 The Backstagers
By James Tynion IV and Rian Sygh
There's a magic to the theater, and that magic has a way of collecting — in the crevices of floorboards, on prop shelves, wedged in forgotten wardrobes. In The Backstagers, that magic's literal. The series sees the stage crew at an all-boys prep school tackle backstage corridors that shift into different dimensions, actors' uppity requests, and anime landfills' worth of sparkles, blushing, and flirting. It's a series that's brave enough to represent teen boys, especially queer ones, with the full emotional sensitivity they're too often written without.
Release Date: July 2017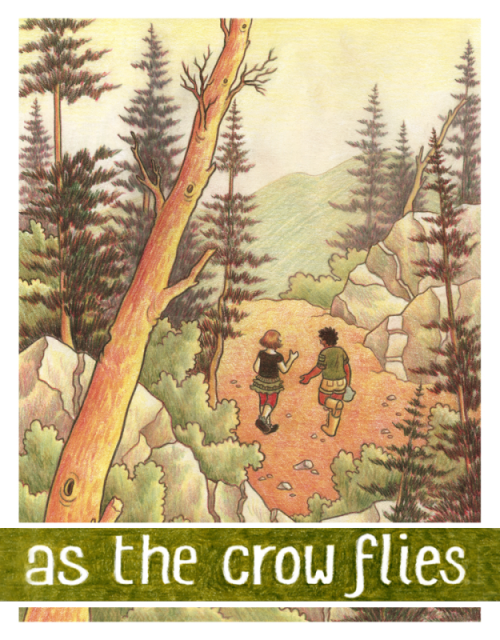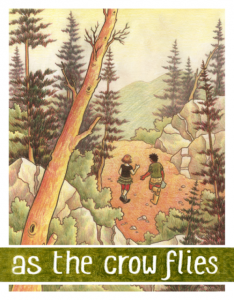 As the Crow Flies Vol. 1
By Melanie Gillman
Thirteen-year-old Charlie Lamonte is spending a week at an all-white Christian summer camp — a tough environment for Charlie, who's queer, black, and not exactly on sturdy ground with her faith. Charlie's story is told through Melanie Gillman's expressive linework, enchanting colored pencils, and careful characterization and pacing. Iron Circus Comic brings this Eisner award-nominated webcomic to a physical collection later this year.
Release Date: 2017
Ongoing Series
Batwoman
By Marguerite Bennett and Steve Epting
One of Batwoman's most iconic introductions in DC Comics Bombshells, where Kate Kane saves Bruce Wayne's parents, inadvertently erasing Batman and positioning herself as the universe's lead Bat-hero. Who better to reintroduce a Batwoman to a solo series than that series' writer, Marguerite Bennett? Joined by industry veteran Steve Epting, Bennett plans to put Kate's military and black-ops training to use on a globe-trotting mission to track down escaped criminals.
Start Date: February 2017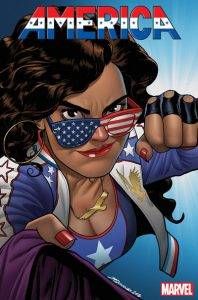 America
By Gabby Rivera and Joe Quinones

If you lost faith in America last year, know that there's a better America in 2017, one that's queer, Latina, and prone to punching supervillains instead of electing them. Novelist Gabby Rivera and artist Joe Quinones bring their histories of fictional kick-ass women to a series designed to be the ass-kickiest. America Chavez will learn more about herself by working with mentors Storm and Captain Marvel and take college classes across alternate dimensions.
Start Date: March 2017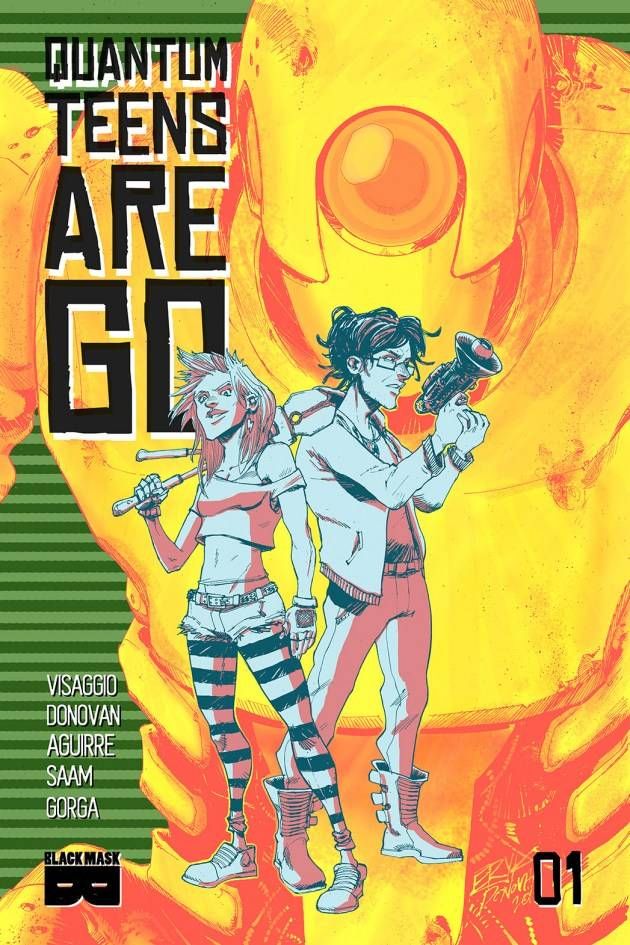 Quantum Teens Are Go
By Magdalene Visaggio and Eryk Donovan
Nat and Sumesh are two teenagers in love, which means Nat and Sumesh do what all teens in love do: steal parts from laboratories to build a time machine. And, as love fables tend to go, someone's trying to sabotage them. Are these interlopers jealous of their love? Or their time machine? Only time will tell.
(Nat and Sumesh are probably traveling through time to put an end to that awful joke.)
Start Date: March 2017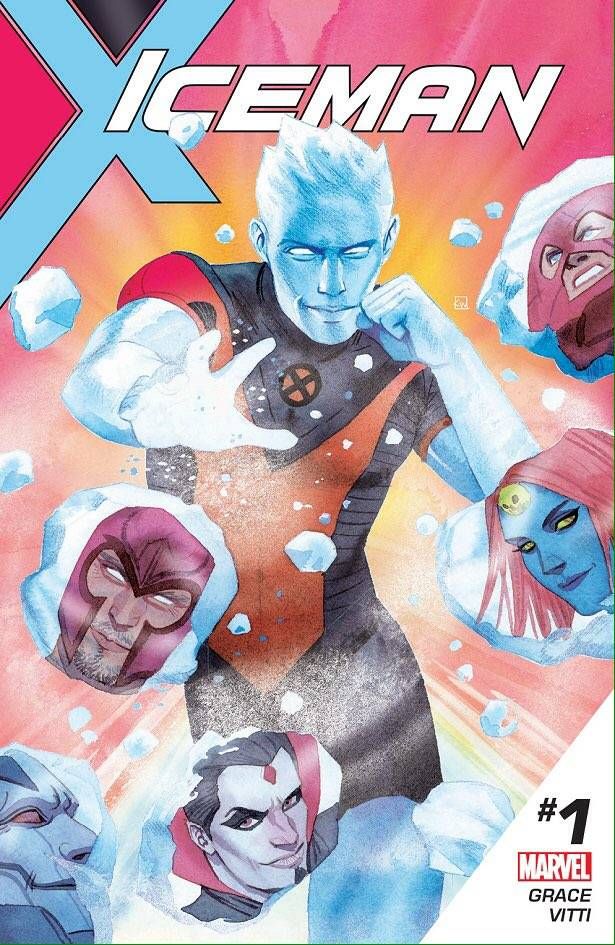 Iceman
By Sina Grace and Alessandro Viti
Marvel wants to make one thing clear: the lead in its first ongoing series with a gay male lead isn't flaming; he's freezing. Bobby Drake, one of the original five X-Men, is getting his cool debut in Iceman by Sina Grace, Alessandro Vitti, and Kevin Wada. In an interview with Nerdist, Grace and editor Daniel Ketchum tease an exploration of Bobby's powers, past romantic relationships, and legacy within the X-Men.
Start Date: Spring 2017
What LGBTQ comics are you looking forward to this year? Get more comics coverage all year and every year here.