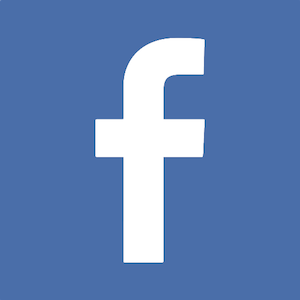 Lists
13 Great Facebook Pages for Writers
While we at the Riot take some time off to rest and catch up on our reading, we're re-running some of our favorite posts from the last several months. Enjoy our highlight reel, and we'll be back with new stuff on Monday, January 5th.
This post originally ran August 13, 2014.
_________________________
Facebook. Perhaps a writer's worst enemy. The procrastination. The temptation. The incessant feed of information.
But need it all be bad? Make your Facebook visits feed your writing by following these great Facebook pages for writers.
This magazine is a great resource for writers, including information on contests, calls for submissions, and articles about all stages of the writing process. And their Facebook page keeps you plugged into daily writerly news, information, and writerly inspiration.
The Facebook page for Banned Books Week provides information on injustices within the literary world, currently banned books, and breaking stories on censorship.
Writers need inspiration. We need new information and points of view, and TED Talks are a great way to get that inspiration right on your Facebook timeline.
NaNoWriMo (National Novel Writing Month) isn't just limited to the month of November. The Facebook page for NaNoWriMo keeps the party going by posting quotes, writing prompts, and information about programs within NaNoWriMo.
For more quotes, fun words (hello, vocabulary building), and writing prompts, check out the page for Writers Write.
When living a life of letters, it's important to remember that writing includes communication – namely, letters. And the Facebook page for Letters of Note provides links to legendary pieces of correspondence from writers and non-writers alike.
Who hasn't gone to Poets.org to find the perfect poem for a wedding, Intro to Lit assignment, for wooing someone, or even for breaking up? The Facebook page for the Academy of American Poets delivers poems (as you might expect), but also discussions about poetry, its role in our lives, and writerly advice and quotes.
Hedgebrook is a residency center for women, and their Facebook page is immensely positive and encouraging, providing prompts, quotes, and links to their alumni's work.
A photography page for writers? Yes. Hear me out. The photography on Humans of New York is not just about snapping a picture and leaving. Brandon, the man behind the camera, is interested in story, in people's lives. And that's kind of a writer's jam. The photography is often inspiring, allowing a little ekphrasis in your Facebook feed.
The PEN Center strives to protect the rights of writers around the world, especially in places where setting down the truth in a book (even in fiction) can be dangerous, illegal, and/or deadly. The PEN Center spreads awareness, reports on stories, and includes interviews, quotes, and news.
There are many, many excellent journals to follow on Facebook, and you should, but Tin House has a lively Facebook presence, sharing music, quotes, opportunities, and links to work by Tin House authors.
Electric Literature publishes original fiction in its literary magazine as well as previously published stories in its weekly email blast, Recommended Reading. And their Facebook page hooks readers up with all that great fiction, writerly news, and craft essays.
The Facebook page for The Writer's Almanac reminds you, once a day, that it's time to let the sweet soothing tones of Garrison Keillor remind you of why you became a writer in the first place – and don't forget that daily dose of poetry to keep you healthy and creative!
This is just the beginning! What are some other great Facebook pages for writers?
____________________
Did you know that Book Riot has a YouTube channel? We do. It's new and we are having fun with it. Check it out here.