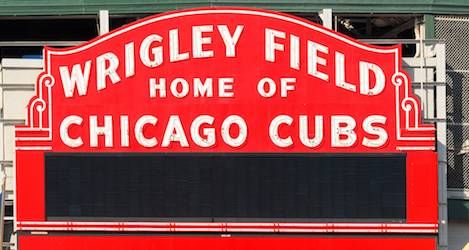 Nonfiction
13 Books to Read for the Cubs World Series
This content contains affiliate links. When you buy through these links, we may earn an affiliate commission.
It's happened!! The Chicago Cubs beat the Billy Goat Curse and made it to the World Series!! Even though I'm watching the Cubs lose 6-0 to the Cleveland Indians as I type this post, I'm still incredulously joyful that I get to see this in the first place.
Baseball analysts say that this is the beginning of a dominant Cubs franchise that will likely make the postseason many times over the next several years, but I'm a Cubs fan, and I believe in seizing the moment while it lasts. So if you're interested in taking this World Series opportunity to learn more about the team, the curse, or baseball in general, you should probably start reading now, just in case this really is a once-in-a-lifetime opportunity. I've separated the list into categories for easier browsing.
Required Baseball Readings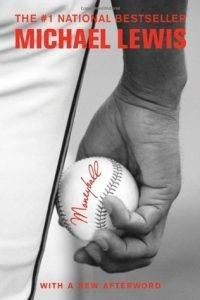 Moneyball: The Art of Winning an Unfair Game by Michael Lewis
A lot of you are probably familiar with Moneyball from the 2011 movie starring Brad Pitt as Billy Beane, the general manager of the Oakland Athletics. Beans was one of the first baseball managers to use carefully analyzed statistical data to build a team on a tiny budget, rather than rely on expensive, big-name hitters and superstar young pitchers with fresh arms. The book is a fascinating look at the bizarre science of baseball, but it also marks the beginning of a new era in baseball management. Soon after Billy Beane began using this method to build a successful Oakland A's team, other managers followed suit, including Theo Epstein, who helped the Boston Red Sox win two World Series titles during his tenure, and who has spent the last 5 years as the President of Baseball Operations for the Cubs, helping them reach their first World Series in 71 years.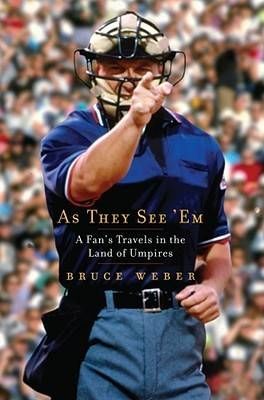 As They See 'Em: A Fan's Travels in the Land of Umpires – Bruce Weber
As Bruce Weber, a New York Times reporter, points out, "Millions of American baseball fans know, with absolute certainty, that umpires are simply overpaid galoots who are doing an easy job badly. Millions of American baseball fans are wrong." This book is an entertaining investigation into the largely unknown world of professional umpiring, from its unusual vernacular to its surprisingly in-depth training. I don't know if this book will cause me to stop yelling at the TV (because that pitch should totally have been called a strike), but it'll definitely give me a lot to chew on.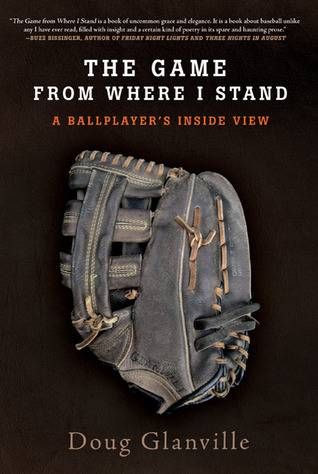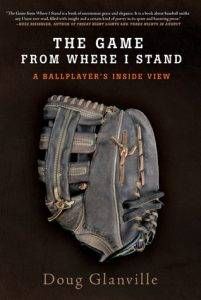 The Game From Where I Stand: A Ballplayer's Inside View – Doug Glanville
Baseball has so many rules, regulations, trades, and statistics that it's easy to overlook the human element of the game. Doug Glanville, who played nine seasons with the Cubs, the Texas Rangers, and the Philadelphia Phillies, gives us an inside look at how players handle slumps, deal with racial issues, and respond to trades. It's a side of the game that's easy to forget when you're yelling at the TV.
Cubs History & Culture
Crazy '08: How a Cast of Cranks, Rogues, Boneheads, and Magnates Created the Greatest Year in Baseball History – Cait Murphy
Journey back to 1908, the year the Cubs became the dynasty of the baseball world. For those of you keeping track, this was also the last year the Cubs ever won a world series. But this isn't just about a memorable season of baseball. It's about the political and social climates that helped shape baseball for the modern era. Dramatic, surprising, weird, and wonderful.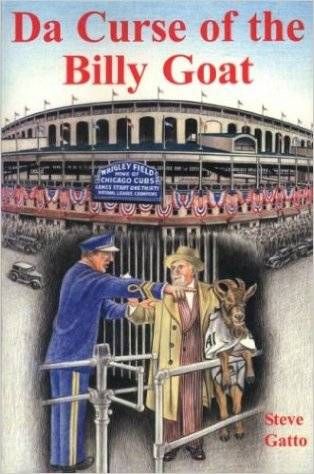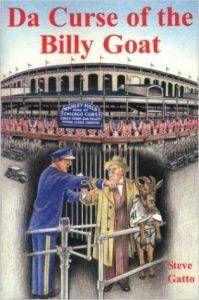 Da Curse of the Billy Goat: The Chicago Cubs, Pennant Races, and Curses – Steve Gatto
In 1945, a spectator tried to bring his pet goat into Wrigley Field for Game 4 of the World Series against the Cubs and the Detroit Tigers. After being unceremoniously removed by Cubs owner P.K. Wrigley, the fan placed a curse on the Cubs, saying they would never reach another World Series. The Cubs have finally broken the Curse of the Billy Goat by reaching the World Series after 71 years, but the story will undoubtedly endure. If you want to understand the Cubs' long, cursed history, you need to start here.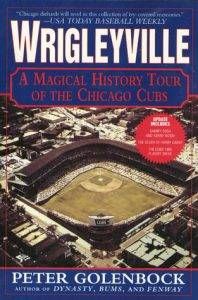 Wrigleyville: A Magical History Tour of the Chicago Cubs – Peter Golenbock
An exhaustively researched history of the Cubs franchise, the Wrigleyville neighborhood, and the MLB. The book only covers Cubs history up through the 1990's, but it's still one of the best-written accounts available.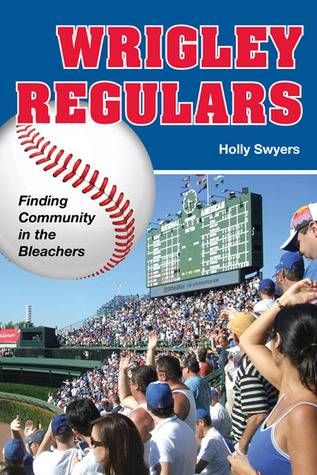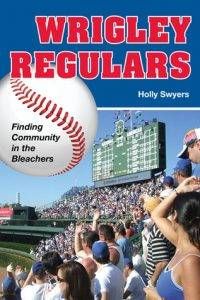 Wrigley Regulars: Finding Community in the Bleachers – Holly Swyers
If you're interested in taking a more academic look at the sociological culture of the Cubs, Wrigley Regulars is a really interesting ethnographic study of the Wrigley bleacher fans, and how they've developed a close-knit community with its own specific rituals and traditions. Full disclaimer: I had Holly Swyers as a professor and an academic advisor during my undergrad days at Lake Forest College, but that being said, her book is still totally rad.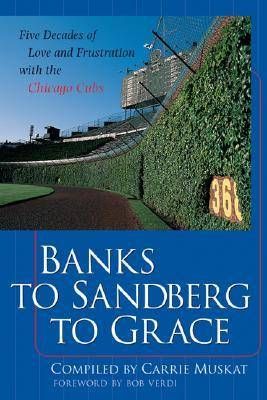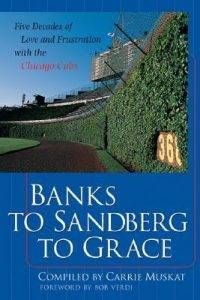 Banks to Sandberg to Grace: Five Decades of Love & Frustration With the Chicago Cubs – Carrie Muskat
Veteran Cubs reporter Carrie Muskat helps compile a half-century's worth of anecdotes from former Cubs players, staff, and announcers about the joys and many, many years of heartbreak associated with the team. Although the book is a little outdated (it was published in 2002), it's a lighthearted and amusing read for Cubs fans.
1969 Cubs Greats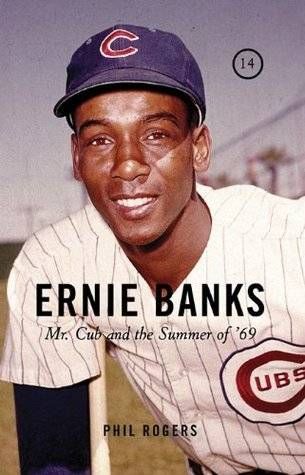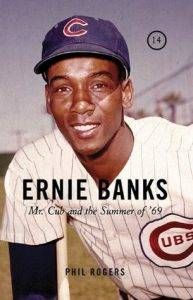 Ernie Banks: Mr. Cub and the Summer of '69 – Phil Rogers
Ernie "Let's Play Two" Banks is a Cubs legend, but this isn't just a biography of a Hall of Fame player. It's also a look at the infamous 1969 season, when the Cubs ended up losing 17.5 games in the standings to the New York Mets in the last month and a half of the season. Superstitious fans blame the black cat that ran across Ron Santo's path as he stood in the on-deck circle at Shea Stadium, but Phil Rogers takes a deeper (and more rational) look at that season to figure out how and why a talented Hall of Famer like Ernie Banks could play his entire career without once reaching the World Series.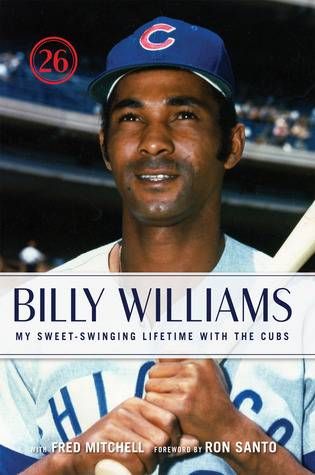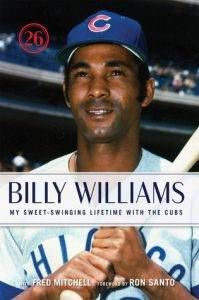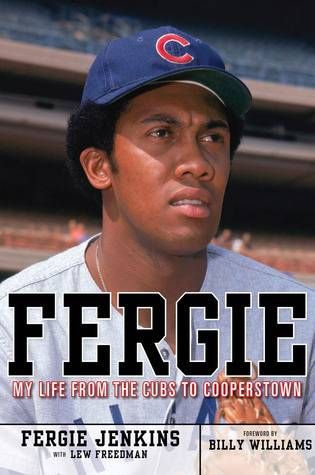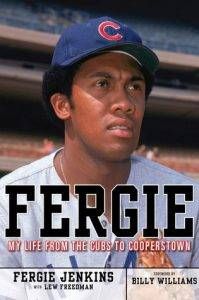 Billy Williams: My Sweet-Swinging Lifetime With the Cubs by Billy Williams and Fergie: My Life From the Cubs to Cooperstown by Fergie Jenkins
For simplicity's sake, I'm pairing these books together, since they're both autobiographies with a similar scope. If you're looking for a more lighthearted read, go for Billy Williams. If you're looking for something with a little more grit, try Fergie Jenkins' book, which references the tragedies in his personal life, including family deaths and his drug arrest in 1980.
Ron Santo: A Perfect 10 – Pat Hughes & Rich Wolfe
Cubs fans are still mourning the loss of Ron Santo, the outspoken, colorful, passionate, lovable third baseman and eventual color commentator for WGN Cubs radio who passed away in 2010. Written by Pat Hughes, Santo's play-by-play partner in the radio booth, this is another heartwarming, funny, and inspirational choice for fans who want to keep Ron Santo's boisterous spirit close during this World Series run.
Cubs fans, it's time to Fly the W! Grab a book, grab a beer, and let's watch history in the making! And let us know if you have any other Cubs books to recommend!