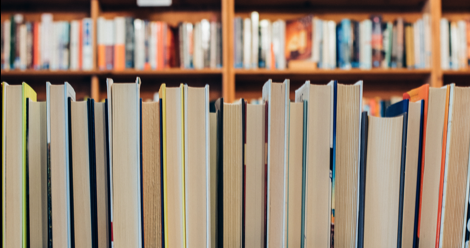 12 Literary Scandals That Are So Much Stranger Than Fiction: Critical Linking, April 15, 2018
We're giving away 15 of the best mysteries and thrillers of the year so far. Click here to enter, or click the image below:

---
From the secret smuggling of the Aleppo Codex and plagues of plagiarism, to the pseudonyms that keep readers everywhere guessing and epic literary heists worthy of a Nancy Drew novel, the history of literary scandals is a well-documented one (we are all story lovers here, after all.) Between authors behaving badly and book-lovers with some rather sticky fingers, the book world is just as full of scandal as some of our favorite novels, thrillers, and mysteries themselves. And these stories of literary fame, fortune, fraud, and downfall prove that very often, the truth is oh-so-much stranger than fiction.
I mean, who can forget the James Frey and Oprah Winfrey face-off heard 'round the world? Or what about that time a certain someone pulled his Nobel Prize acceptance speech directly from SparkNotes? (Honestly, of all places.) Even greats like Truman Capote have had their feet held to the fire once or twice, in the pursuit of writing great literature. And if there's one thing that grabs book lovers' attention more than a really compelling story, it's a really compelling story about a really compelling story.
Here are 12 of the biggest scandals in literary history — or, at least, in the last 150 years of literary history.
Back in graduate school, I learned about Blumberg's sticky fingers while working on a manual for library/archive security. These stories are well worth reading!
____________________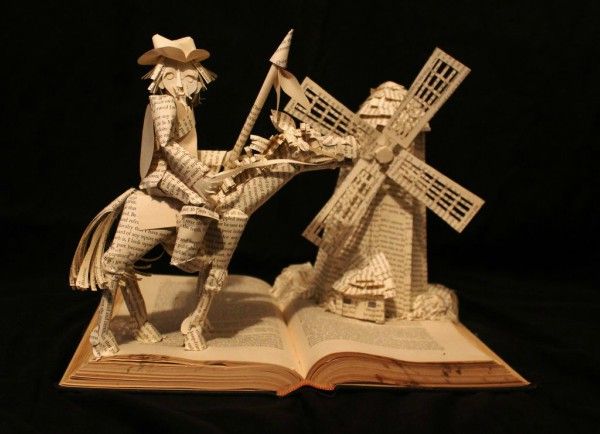 I think I can speak for most hardcore bibliophiles when I say that print books are a thing of beauty. While ebooks may be more convenient to carry around, there's a reason why print books haven't gone out of style. Just look at all the bookstagrammers out there creating images to show off their favorite hardcovers. Still, some people take it a step further and turn books into real works of art. Some people may think this is sacrilegious, but as you'll see below, books can be the perfect medium for creating truly captivating artwork.
People always ask me how I read so many books every year. I like to joke that I don't have a social life and spend all my time reading. It's funny because it's pretty much the truth. What can I say? There are just so many incredible books I want to enjoy. Efficiency is key. If you, too, want to read as many books as possible, I have 12 tips to help you out.
Nothing new or revolutionary here, but nice reminders still.
I'm Obsessed With Meghan Markle's Dad Reading A Picture Book To Learn About England
I am, too, and this is too cute for words.