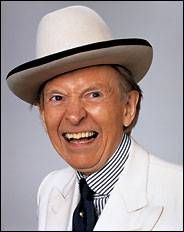 Humor
12 Literary Predictions for 2012
Here's how I see this literary year going down. Tell me if you disagree.
January — The first literary mystery of the year is solved! The purveyor of the hilarious fake Twitter account for stuffy NY Times literary critic Michiko Kakutani is revealed to be none other than stuffy literary critic Harold Bloom. "I bet no one saw this coming," harrumphs Bloom. "Now, can we all get back to impugning the literary credentials of Stephen King?"
February — Even on Valentine's Day, most of us continue to ignore Nicholas Sparks.

March —Rumors swirl of a 4th Millennium Trilogy novel, an 8th Harry Potter novel, and a 3,352nd James Patterson novel. Only one of the three turns out to be true.
April — Chad Harbach's The Art of Fielding wins the Pulitzer Prize for Literature, and there was much rejoicing. I don't have a joke for this one — I really hope it happens.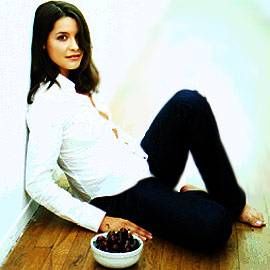 May — The publication of The Newlyweds, the new novel by Top 10 Hottest Female Writer Nell Freudenberger, causes the break-up of several newly-wedded couples. Conversations go like this:
Wife: "What are you reading? Oh, who's that author? She's pretty."
Husband: "It's Nell Freudenberger. Yeah, she's freakin' hot — or at least she's got a really good author-photo photographer! "
Wife: "Do you think she's prettier than me?"
Husband: "Duh."

June — At the Book Expo America conference in New York, a drunken, unshaven, disheveled James Frey interrupts a panel session in which Toni Morrison, John Irving and Richard Ford are discussing their new novels. He mumbles that "he'll let them finish" and then rants about how everyone in the publishing industry is against him. Toni Morrison dispatches him with a swift kick to the twig'n'berries.
July — Fans of George R.R. Martin are very displeased. The paperback version of A Dance With Dragons includes a snippet of the sixth Song of Fire and Ice novel – and an announcement that the completed novel will be published in July 2019.

August — At the Summer Olympic Games in London, a reporter asks swimmer Michael Phelps what his favorite British novel is. He pauses, smiles, and says, "Duuuuuddddeeee. That's a tough one. Heh heh."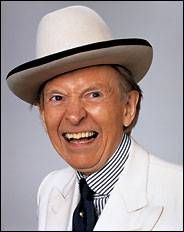 September —Tom Wolfe's first novel in eight years, Back to Blood, is greeted with midnight release parties. Many devoted fans dress up in Wolfe's signature white suit. However, an event in Miami, the rumored setting for the novel, is marred when Wolfe himself shows up wearing jeans, a denim shirt and a jean jacket.
October — Four words: Philip Roth, Nobel Prize. (Sadly, of any of these predictions, this is probably the biggest long-shot.)

November —Days before the election, avowed Twilight fan Mitt Romney admits that he's switched sides from Team Edward to Team Jacob. President Obama cruises to re-election.
December — On Dec. 21st, Jeff Bezos mysteriously disappears. But nothing else of note happens.
There you have it. What are you predicting for Literary 2012?
__________________________
Greg Zimmerman is a trade magazine editor and blogs about contemporary literary fiction at The New Dork Review of Books. Follow him on Twitter: @NewDorkReview.