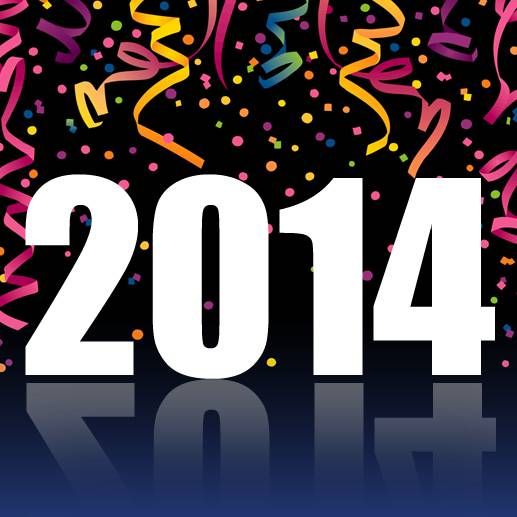 Fiction
12 Literary Predictions For 2014
It's going to be a crazy bookish year.
January — Dan Brown's New Year's Eve / Bestselling Book Of The Year Celebration Party gets a bit out of hand. A toga-clad, impossibly bombed Brown balances himself on the railing of his deck and screams at his party guests "I AM ROBERT LANGDON!" Tom Hanks helps him down and whispers, "Yes, Dan, you are Robert Langdon."
February — Amazingly, James Frey wins Gold in the large hill ski jumping competition at the Sochi Winter Olympics. When a reporter asks Frey how he went from disgraced author to world class athlete, he replies, "Well, I do have a significant amount of experience with a career going off a cliff."
March — On March 28th, the 25th anniversary of the publication of A Prayer for Owen Meany, John Irving reveals a stunning alternate ending: Owen Meany actually winds up as the point guard for the Boston Celtics, with Johnny as his agent!
April — A housewife in Coshocton, Ohio, becomes an instant celebrity when her Fifty Shades of Grey order goes awry. An Amazon Drone malfunctions and accidentally delivers the real E.L. James to her house! But all turns out well when the two hit it off and begin collaborating on a trilogy about mid-20s wizards who really enjoy holding hands.
May — There's a ruckus at Book Expo America! The organizational meeting of the United Novelists Named Jonathan breaks into a huge melee when Franzen smashes Safran Foer's iPhone while he was trying to tweet something promotional about his new novel. Lethem, Grisham, and Irving (the latter two aren't even supposed to be there!) engage Tropper, Miles, and Ames in a knife fight. It spills out onto the expo floor before Toni Morrison calmly breaks it up by performing the first ever six-person headlock.
June — George R.R. Martin submits the manuscript for the sixth Song of Ice and Fire novel The Winds of Winter — expected publication "some time" in 2015. It clocks in at 742,392 words, and has 121,253 characters.
July— Attendees of the annual Romance Novel Convention (RNC) in Vegas are really confused about why a prominent politician is speaking about traditional conservative values — until everyone realizes there's been a horrible acronym mishap.

August — Barnes & Noble finally ceases selling Nook e-readers, and introduces a new marketing tagline: "Well, that didn't work. Buy paper books at brick-and-mortar stores!" The company holds on for another six months before filing bankruptcy. Bezos is overheard cackling demonically.
September — David Mitchell's new novel, The Bone Clocks, hits bookstores Sept. 4th — this, on the heels of the English translation of Haruki Murakami's new novel Colorless Tsukuru Tazaki and His Years of Pilgrimage (August 12). Suddenly, there is noticeable uptick in people wandering around in cities late at night shaking their heads and going "What the f#$k?"
October — It's Nobel time! And here in the U.S, we're dancing in the streets, as we break our 21-year Nobel in Literature drought! Joyce Carol Oates — a 14:1 shot — wins the prize, and celebrates by writing a novel overnight.
November — Philip Roth, inspired by JCO's Nobel win, reverses course and announces he's coming out of retirement! Immediately, the Jets snap him up, and he throws for 353 yards and 3 TDs in a laugher against the Bills. (A one-upped Alice Munro announces her unretirement soon after, and as a bruising linebacker, leads the Saskatchewan Roughriders to their first Grey Cup since 2007, eh.)
December — Paul Thomas Anderson's Inherent Vice arrives in theaters — the first ever film adaptation of a Pynchon novel. And whatdya know, Tommy shows up at the premier, stoned out of his gourd! He glances furtively at the churning throng of reporters, giggles, and says, "No, where have YOU been?"
_________________________
Sign up for our newsletter to have the best of Book Riot delivered straight to your inbox every two weeks. No spam. We promise.
To keep up with Book Riot on a daily basis, follow us on Twitter, like us on Facebook, , and subscribe to the Book Riot podcast in iTunes or via RSS. So much bookish goodness–all day, every day.