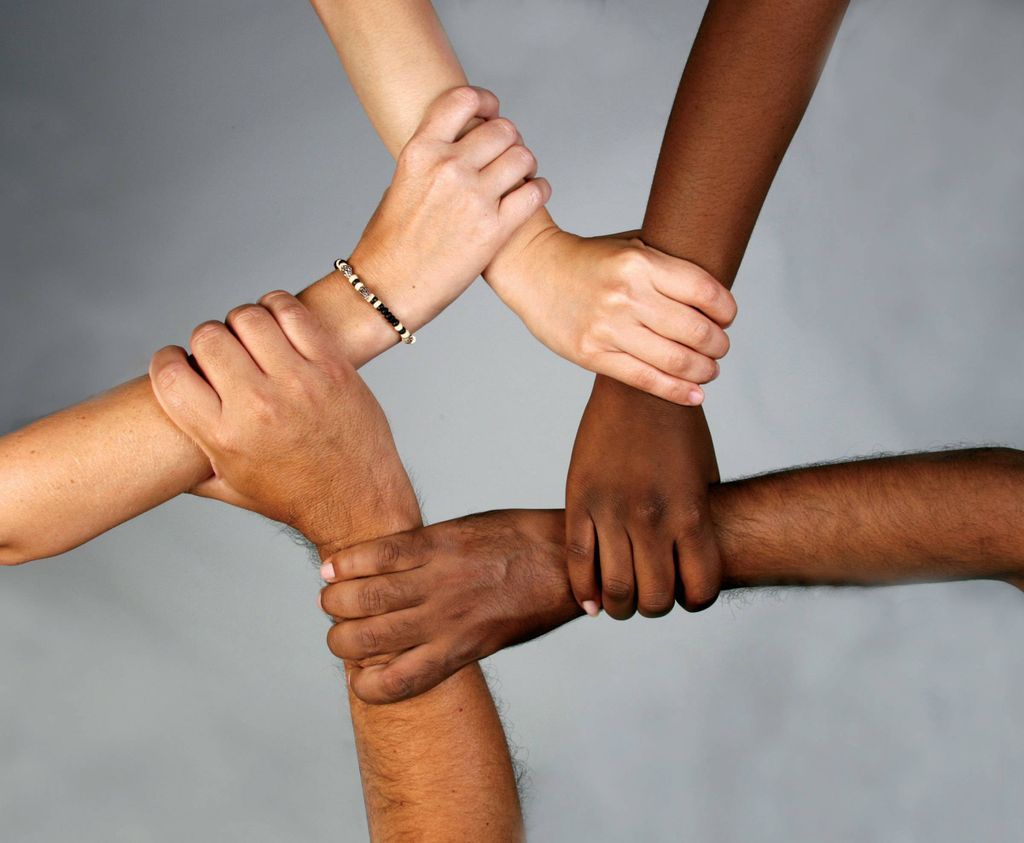 Nonfiction
12 Excellent Memoirs by Authors of Color
Inspired by a by a study by Lee & Low Books that showed the absence of authors of color on the New York Times top 10 bestseller list, Book Riot made it a priority to share more books by authors of color, starting out the year with a list of Book Riot readers' favorite authors of color. It's a great list, but pretty heavily populated by fiction writers. I wanted to expand on that with a some nonfiction by authors of color, if that's where your reading tastes lie.
The list today focuses on memoirs, while the second list in a couple of weeks will focus more on "straight" nonfiction. This list certainly isn't exhaustive – I would love to hear more suggestions in the comments – but it is, I hope, a decent place to get started.
1. The Men We Reaped by Jesmyn Ward
In five years, Jesmyn Ward lost five young men in her life—to drugs, accidents, suicide, and the bad luck that can follow people who live in poverty, particularly black men. Dealing with these losses, one after another, made Jesmyn ask the question: Why?
2. The Color of Water: A Black Man's Tribute to His White Mother by James McBride
Who is Ruth McBride Jordan? A self-declared 'light-skinned' woman evasive about her ethnicity, yet steadfast in her love for her twelve black children. James McBride, journalist, musician, and son, explores his mother's past, as well as his own upbringing and heritage.
3. Nine Years Under: Nine Years Under: Coming of Age in an Inner-City Funeral Home by Sheri Booker
Sheri Booker was only fifteen years old when she started working at Wylie Funeral Home in West Baltimore. She had no idea that her summer job would become nine years of immersion in a hidden world. Reeling from the death of her beloved great aunt, she found comfort in the funeral home, and soon has the run of the place, from its sacred chapels to the terrifying embalming room.
4. The Ministry of Guidance Invites You To Not Stay: An American Family in Iran by Hooman Majd
With U.S.–Iran relations at a thirty-year low, Iranian-American writer Hooman Majd dared to take his young family on a year-long sojourn in Tehran. The Ministry of Guidance Invites You to Not Stay traces their domestic adventures and closely tracks the political drama of a terrible year for Iran's government.
5. The Grace of Silence: A Family Memoir by Michelle Norris
While exploring the hidden conversation on race unfolding throughout America in the wake of President Obama's election, Michele Norris discovered that there were painful secrets within her own family that had been willfully withheld. These revelations inspired a bracing journey into her family's past, from her childhood home in Minneapolis to her ancestral roots in the Deep South.
6. Wave by Sonali Deraniyagala
In 2004, at a beach resort on the coast of Sri Lanka, Sonali Deraniyagala and her family—parents, husband, sons—were swept away by a tsunami. Only Sonali survived to tell their tale. This is her account of the nearly incomprehensible event and its aftermath.
7. Lipstick Jihad: A Memoir of Growing Up Iranian in America and American in Iran by Azadeh Moaveni
As far back as she can remember, Azadeh Moaveni has felt at odds with her tangled identity as an Iranian-American. In suburban America, Azadeh lived in two worlds. At home, she was the daughter of the Iranian exile community, serving tea, clinging to tradition, and dreaming of Tehran. Outside, she was a California girl who practiced yoga and listened to Madonna. For years, she ignored the tense standoff between her two cultures.
8. A Long Way Gone: Memoirs of a Boy Soldier by Ishmael Baeh
This is how wars are fought now: by children, hopped-up on drugs and wielding AK-47s. Children have become soldiers of choice. In the more than fifty conflicts going on worldwide, it is estimated that there are some 300,000 child soldiers. Ishmael Beah used to be one of them.
9. What I Talk About When I Talk about Running by Haruki Murakami
While simply training for New York City Marathon would be enough for most people, Haruki Murakami's decided to write about it as well. The result is a beautiful memoir about his intertwined obsessions with running and writing, full of vivid memories and insights, including the eureka moment when he decided to become a writer.
10. The Complete Persepolis by Marjane Setrapi
Persepolis is the story of Satrapi's unforgettable childhood and coming of age within a large and loving family in Tehran during the Islamic Revolution; of the contradictions between private life and public life in a country plagued by political upheaval; of her high school years in Vienna facing the trials of adolescence far from her family; of her homecoming–both sweet and terrible; and, finally, of her self-imposed exile from her beloved homeland.
11. Shut Up, You're Welcome: Thoughts on Life, Death and Other Inconveniences by Annie Choi
Annie Choi hates musical theater. She thinks sandwiches are boring. She likes camping, except for the outdoors part. At fifteen, her father made her read the entire car manual before allowing her to sit in the driver's seat. Her neighbor, who has no cur­tains, is always naked. And she once chased down a man who stole her handbag. All this is to say that Choi is one part badass and one part curmudgeon, with a soft spot for savage bears. Mostly she wants to ask the world: WTF?!
12. In the Absence of Sun: A Korean American Woman's Promise to Reunite Three Lost Generations of Her Family by Helie Lee
Helie Lee often had heard her grandmother speak of an uncle, lost decades ago when he was a child during the family's daring escape from North Korea. As an adult, he was still living there under horrid conditions. When her grandmother began to ail, Helie became determined to reunite her with her eldest son, despite tremendous odds. Helie's mission became even more urgent when she realized that her first book, the bestselling novel Still Life with Rice, about the family's escape, might have angered the North Korean government and put her uncle in danger.
_________________________
Sign up for our newsletter to have the best of Book Riot delivered straight to your inbox every week. No spam. We promise.
To keep up with Book Riot on a daily basis, follow us on Twitter, like us on Facebook, , and subscribe to the Book Riot podcast in iTunes or via RSS. So much bookish goodness–all day, every day.